How To Choose Plumbing Fixtures Like A Pro
February 28th, 2023 | by Elizabeth | Posted in bathrooms, kitchens, remodeling, tips

Plumbing manufacturers like American Standard, Delta, Kohler and Moen make items that are sold in a variety of places. Have you ever wondered what the difference is between the plumbing fixtures you see online and in big box stores, and the ones sold through a plumbing wholesale company?

This is a question I get asked quite often, so I decided to give you the scoop on the differences between a faucet purchased from a plumbing wholesaler like Ferguson Plumbing, or a chain hardware store like Home Depot. This doesn't mean that hardware store products are inferior, but they are often made of different materials in order to meet consumer price points. After all, the needs of the DIY homeowner differ greatly from those of a professional plumber.

Retailers like Home Depot and Lowe's sell only a small selection of the available lines from plumbing manufacturers. They carry the most popular and most cost-conscious models, and often have exclusive models that are made just for them. If you've seen a product labeled as, "Kohler for Home Depot," for example, then you've seen what I'm talking about. While I am not implying that these products are inferior, they do have distinct differences that you should know about.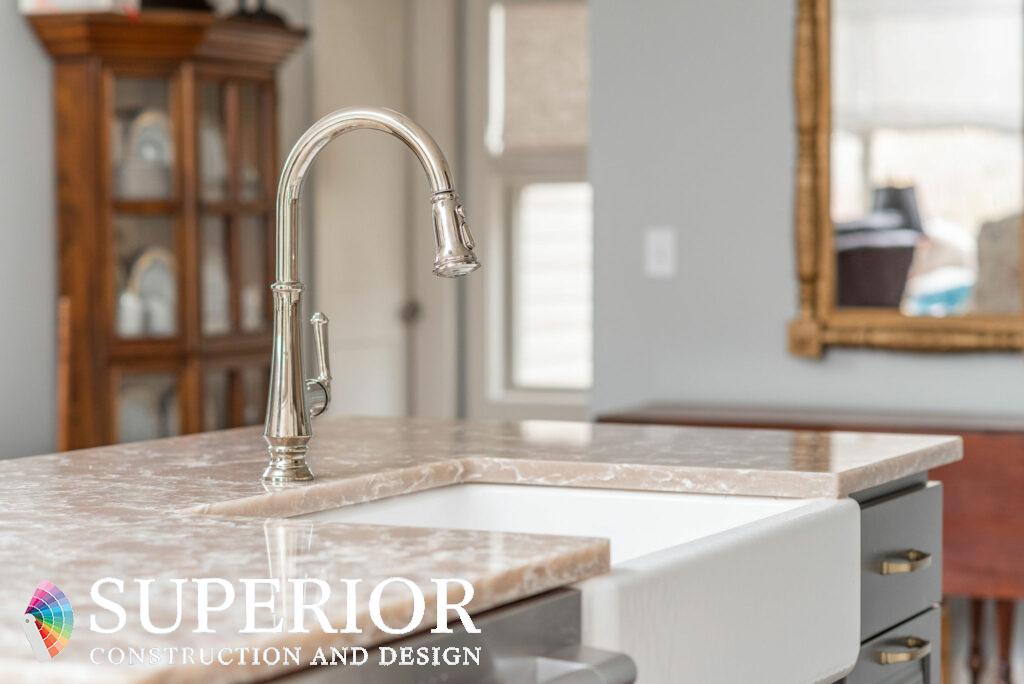 Pricing and Quality
Plumbing manufacturers have to create lower price-point products for national retailers. To achieve that lower price, they use less expensive materials. For example, internal parts for retail-grade plumbing fixtures are often made of plastic instead of metal, ceramic or brass.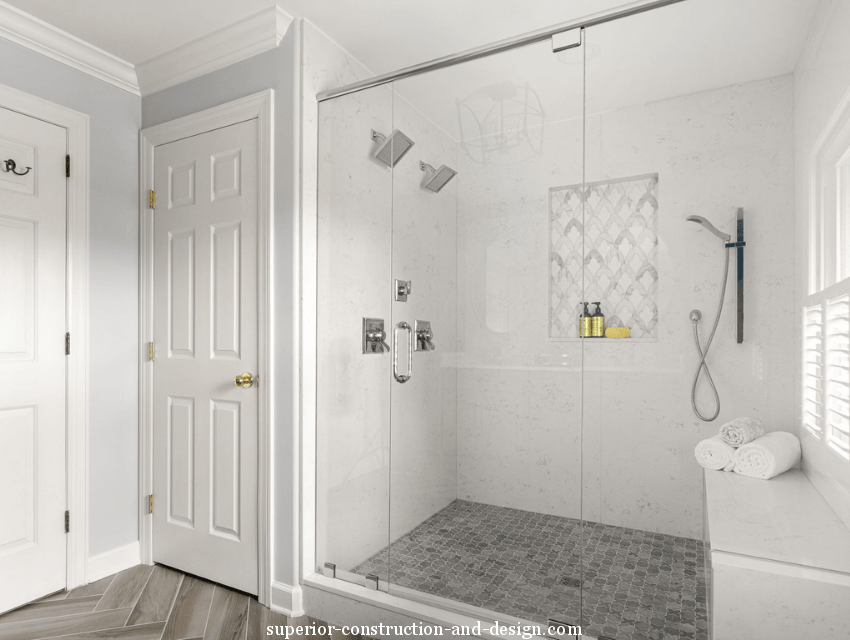 While this doesn't mean that faucets from Lowe's or Home Depot aren't worth your time, but you should know that they won't last as long due to less expensive components. If you're installing a faucet in an upstairs bathroom that is rarely used, then the retail-grade option might be the best one for you. On the other hand, if you're updating your kitchen faucet and there are four people who live in your home and use the kitchen, consider visiting a wholesale showroom to see what options might fit.
Here's a quick rundown of the most typical differences between big box and professional-grade:
Sink Faucets: Retail faucets are made with plastic drains instead of metal. Some also come with plastic or stainless steel cartridges rather than ceramic or brass.

Toilets: Retail toilets have plastic flush level actuators and other parts, rather than metal. The inside glazing can also be absent, making sealing difficult and causing waste to stick to the trap way causing clogs (and worse).

Shower Heads and Valves: Retail shower heads, escutcheon plates and valves tend to be plastic instead of metal. Shower heads can also be made of plastic, which is rather obvious and is noticed when handling.
Customer Service
Whether you're building new or replacing a few pieces of hardware, you'll find everything you need from a plumbing wholesaler. They stock a more extensive selection than retail stores, and you can choose from a variety of brands, sizes, colors, styles, and options. There is also a showroom you can visit with extensive displays for all of their product.
The product specialists who work for plumbing wholesalers also know their product backward and forward, and if they don't have an answer, they'll get one. They receive new inventory replacement parts on a regular basis and can help you with any questions that you may have. They also provide good follow-up on any possible warranty issues down the road.
Frankly, purchasing from a wholesaler gives you a level of customer service that simply does not exist at a retail store. You'll enjoy increased durability, longevity and peace of mind — and someone to call when you have questions.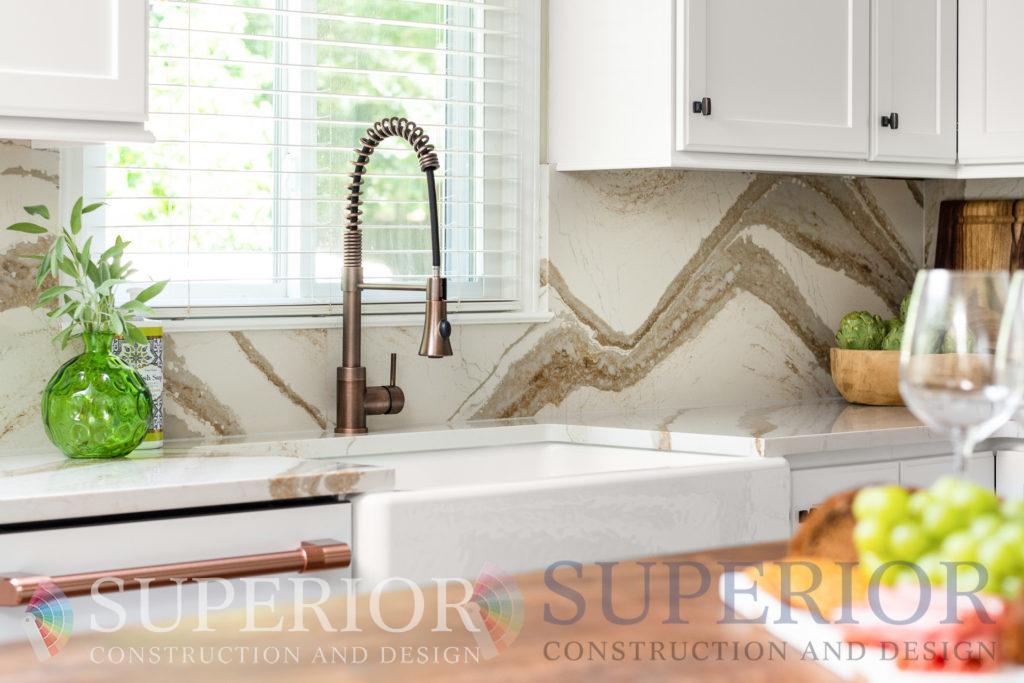 I hope this post has helped you feel a little more informed and educated when it comes to your plumbing supply options. I encourage you to do a little research of your own so that you know what you are buying. — no two fixtures are alike! In a retail store need to know what you're looking for in order to snag the quality faucets. Be sure to check for products that don't contain plastic fittings, and opt for the longest warranty. If you keep these things in mind you'll be sourcing professional-grade plumbing supplies for your DIY projects in no time!
Until next time…
---