Leading the Appliance Industry at the Kitchen and Bath Show
February 18th, 2021 | by Elizabeth | Posted in kitchens
KBIS Virtual
So if you've been following me over on social, then you know that last week was the week for KBIS Virtual.
KBIS, which stands for Kitchen and Bath Industry Show, is the largest show devoted completely to the industry, and people from all over the world attend. It is held in conjunction with the International Builder's Show (IBS) each year, and alternates years between Las Vegas and Orlando.
Who knew last year as I took this picture walking into the show in Vegas that it would be the last in-person show for a while?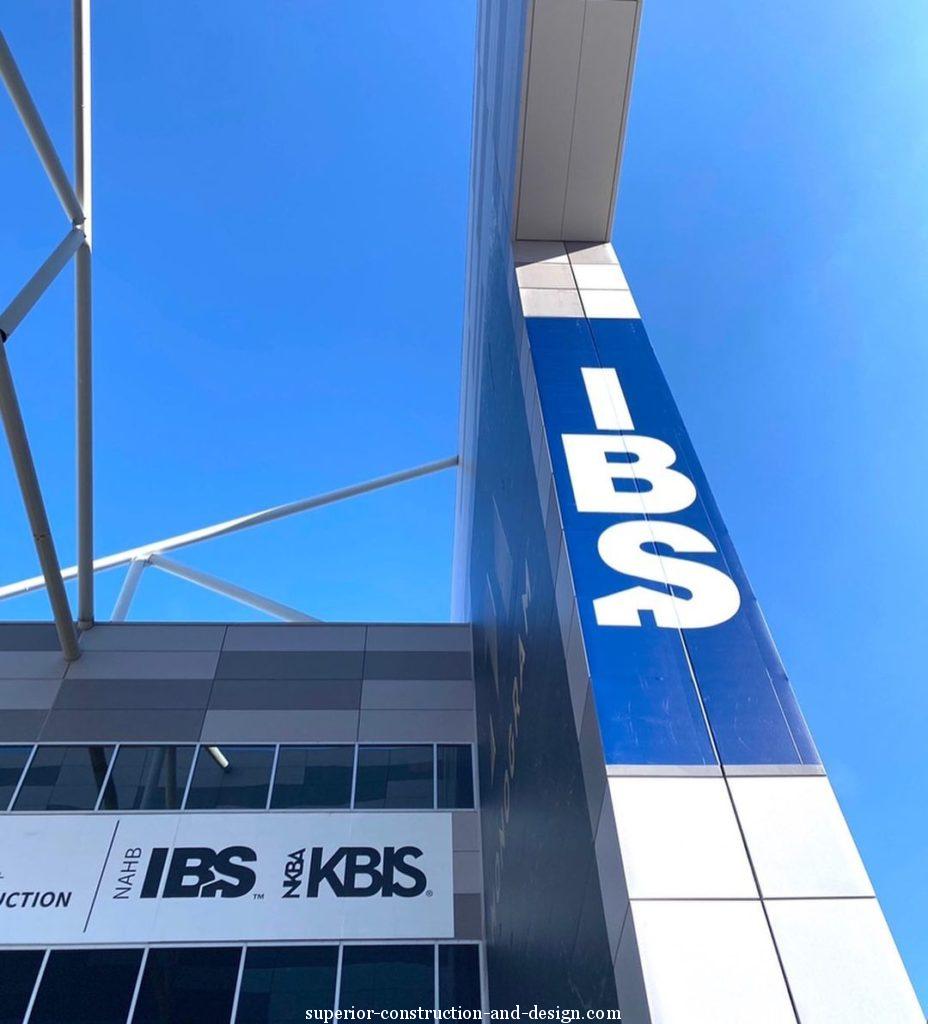 The Show Must Go On
Thankfully, the powers that be pulled together and amazing week-long event that we were able to participate in and see all the things!
This year, I was so excited to be asked by Modenus to cover one of my favorite brands, Signature Kitchen Suite, or SKS for short.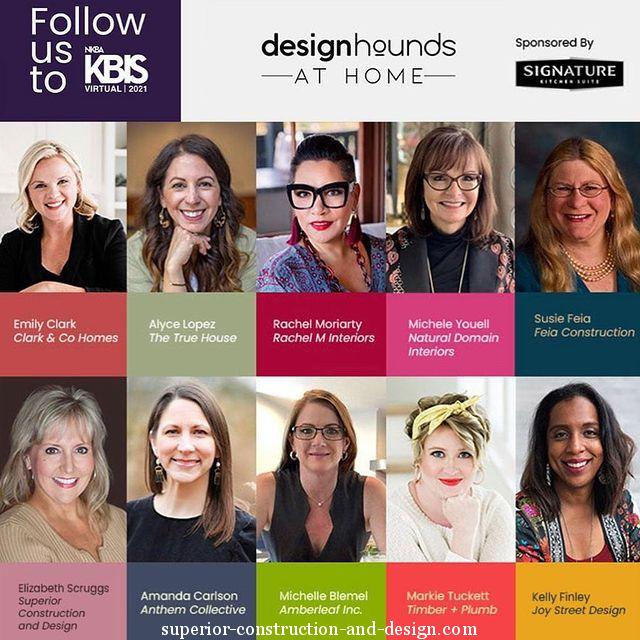 These 9 other designers and I are part of a group called Designhounds assembled by Veronika Miller, CEO of Modenus Media.
(Quoted from Modenus-)
"Modenus Media is an influential media partner to several renowned trade shows and works through its creative digital and social media campaigns and influencer programs with many leading kitchen, bath and interiors brands."
I am so honored to have been chosen to cover SKS with these design influencers from across the country.
Signature Kitchen Suite

SKS is the luxury brand of appliances for LG and I first learned of them in 2018 at KBIS.
We were invited to the SKS booth to learn all about the new brand and I was so impressed with them.
But, it wasn't until I attended the inaugural Designhounds SKS trip to Napa Valley, CA to their Education and Design Center, that I was able to experience the brand up close and personal.
You can read more about that trip here.
Three Qualities to Look for In An Appliance
And here's a bit of their brand story of SKS:
As you can see, there's a lot to love about this brand.
I love their story. I love their commitment to stay "true to food."
But the attention to detail, innovation, and their unsurpassed warranty are what sets them apart from the others.
They continue to push out ground-breaking appliances each year- and this year was no different.
This year's introduction is the 2 drawer under-counter refrigerator, and it came directly in response to requests from designers and customers all over the country.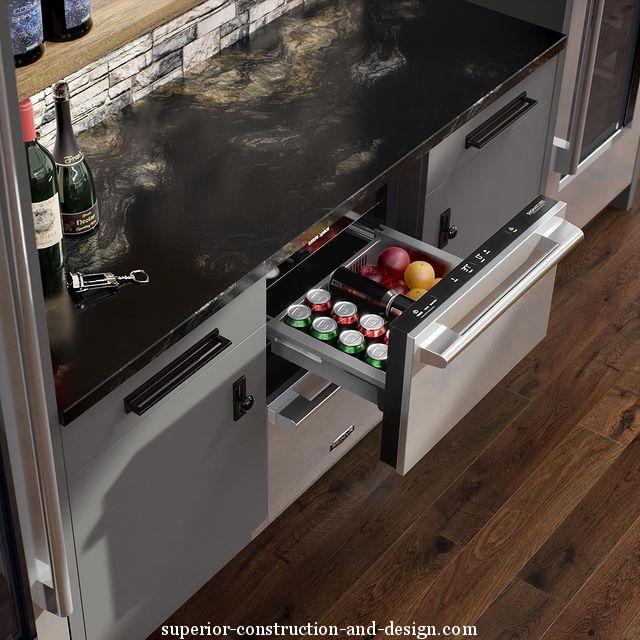 Both drawers can be set for refrigeration, both can be set as freezer drawers, or one of each. It's up to you, and whatever the situation calls for.
There is also a small slide out above the top drawer to hold shallow items.
I can think of SO many spaces this would be great in! A media room, a small apartment or second home, a beverage station in a large kitchen, and on and on.
Where would you put one?
Another Industry First
One of SKS' award winning appliances, and the one that is still leading the industry in innovation, is the 48″ dual fuel pro-range.
It is the only pro-range on the market with built-in sous vide, induction, and gas- all on the cooktop!
Virtual Showroom
I bet you're wondering just how we were able to see the new releases last week and learn about them right?
Well, SKS worked long and hard and released it's first virtual showroom complete with images and information that you can literally walk through as if you were there in person.
Here is a screenshot of one of the 2 (soon to be 3) kitchens in the showroom: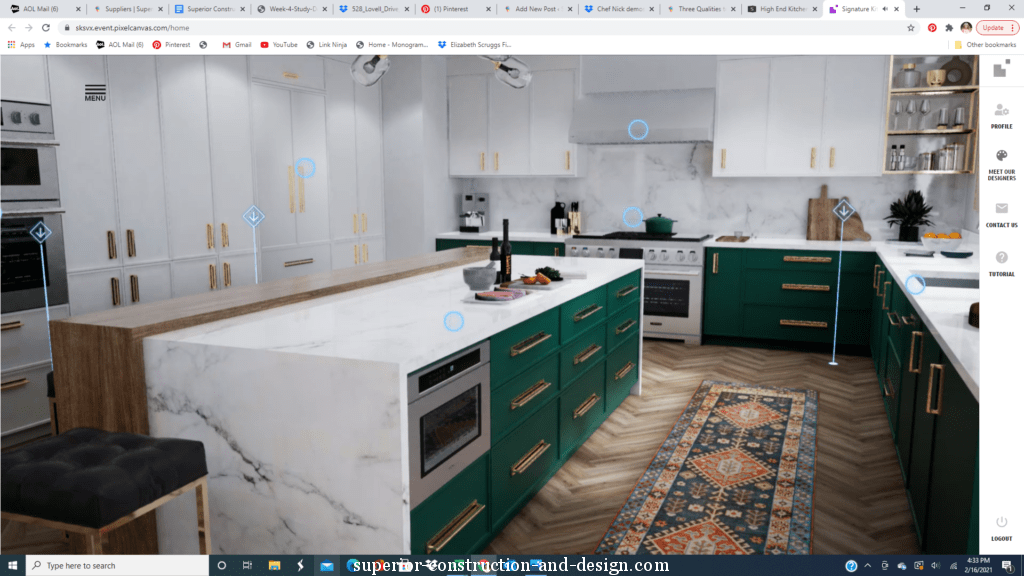 Isn't it beautiful?
And see those arrows pointing downward? Those are the different areas you can stand in as you move through the kitchen and get different points of view.
It's truly amazing what can be done with technology now, right?
I'd love it if you hopped over the Signature Kitchen Suite's site and check it out for yourself! And while you're there, you can check out their other amazing appliances.
The wine column is NOT to be missed!

It comes with an app that manages all of your wine!
From SKS' site:
True Sommelier™ App
Powered by Wine Ring, our app manages
your entire collection with photos of wine
labels, noting shelf placement. The app
also learns individual preferences and
makes recommendations.
Is that cool or what?
If I were a wine enthusiast, I would definitely have to have one of these columns!
And what about that warranty?
About that warranty I mentioned above as one of the 3 features that sets SKS apart from the rest?
It's the best in the industry.

Industry-leading warranty
You'll be backed by the best policy in the industry. No other luxury appliance brand has a longer warranty. Our limited 3-year warranty covers all parts and labor.
Our 5-day Promise
With our 5-day Repair or Replace Promise, if anything goes wrong, your appliance will be repaired within 5 days. If your appliance is not able to be repaired within 5 days, we will replace your unit. No one else can say that. Whether you are registering your suite of products, scheduling maintenance, or offering simple advice, a dedicated service representative is always here for you.
I practice what I preach.
And y'all, although this is a sponsored post, I don't support ANY brand that I don't totally believe in 100%. So when my refrigerator died back in the fall, what did I buy?
This beauty right here!
36″ counter depth French door refrigerator with craft ice!
Y'all, it's so cool! I have regular ice AND craft ice!
Like I said, SKS leads the industry in innovation, details, and warranty, and I hope you've loved learning more about this brand.
Let me know in the comments or on social if you visit the site and what you think!
And be sure to check out our post next week on setting a furnishings budget- you won't wanna miss it!
Pin this post for later!