15 Amazing Before and Afters to Get You Inspired
October 12th, 2020 | by Elizabeth | Posted in design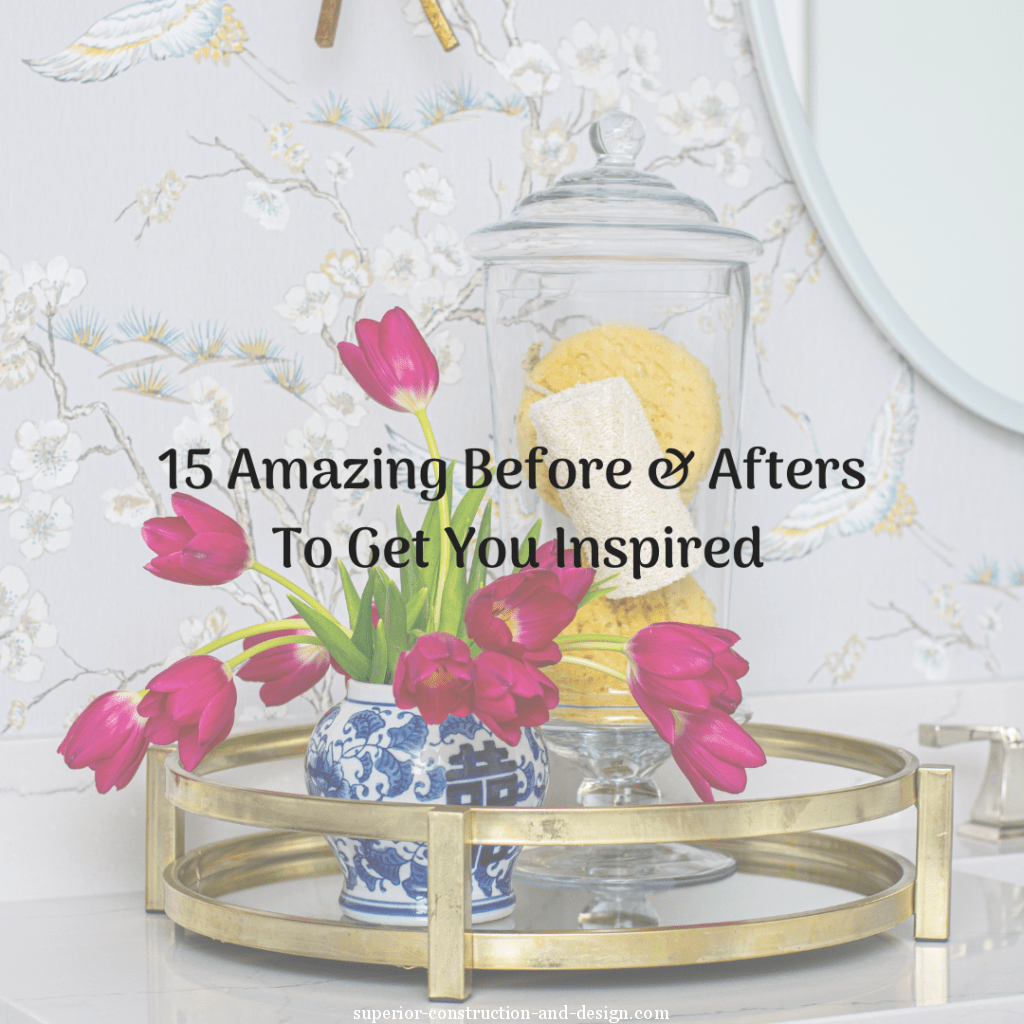 Y'all this is our 100th blog post!!
This feels like a major thing for me so what better way to celebrate than with a roundup of our favorite Before and Afters over the last few years?!
It feels like just yesterday that I started this blog to share my passion for loving the place we each call home. Now, several years later, we have what feels like a mountain of tips, transformations, peeks into the construction and design industry, and BEST OF ALL, a whole lot of friendships we've made along the way. (Y'all know who you are!)
If you've been here since the beginning, I want to first thank you SO much for sticking around and bringing a smile to my face week after week. If you're newer here, I am thrilled that you've joined us. I promise you're in good company! Never have I met such a large group of people who share the same values of kindness and community. Y'all mean the world to me!
So whether you're a longtime fan or a fresh face here on the blog, I have to ask: What do you love to see most here?
Of course, I enjoy writing and sharing what I love, but at the end of the day, this blog is for YOU. So don't be shy… what would YOU love to see in our next 100 blog posts? Share with me below!
And when you're done, scroll back up here, because we have over a dozen transformations to celebrate with. 😉
I also have some really exciting updates to share with you soon (High Point Market, here we come!!), but those will have to wait. 😉 Until next time…
xoxo,
E
P.S. If you liked these Before and Afters, grab a copy of our mini-magazine free here!