Update Your Kitchen Backsplash for 2023
April 25th, 2023 | by Elizabeth | Posted in design, High Point Market, kitchens, trends

I'm back from a recent trip to High Point Market and I am filled with inspiration, especially when it comes to kitchens! Kitchens are one of my favorite rooms to design because it is a space that families use daily and it serves so many functions, too!

Over the last decade or so, kitchen backsplashes have tended to be very white, very stark and very boring. Listen, I love a good subway tile but when it's in every kitchen in every neighborhood, it's time for a change.

Finally, we're trending away from 3-inch by 6-inch flat white subway tile to warmer backsplash materials that are full of charm. Materials like stone and marble are making their way into kitchens, along with textured, geometric, and imperfect tiles for an organic touch.

Let's take a look at some of my favorite ways to update your backsplash for 2023!
Slab Backsplash
This is by far my favorite way to do a backsplash for so many reasons! You can do this with any slab-type countertop material, including granite, quartz, quartzite and marble. Not only do you get a very luxurious look, but you have a backsplash that has no grout lines and is much easier to clean!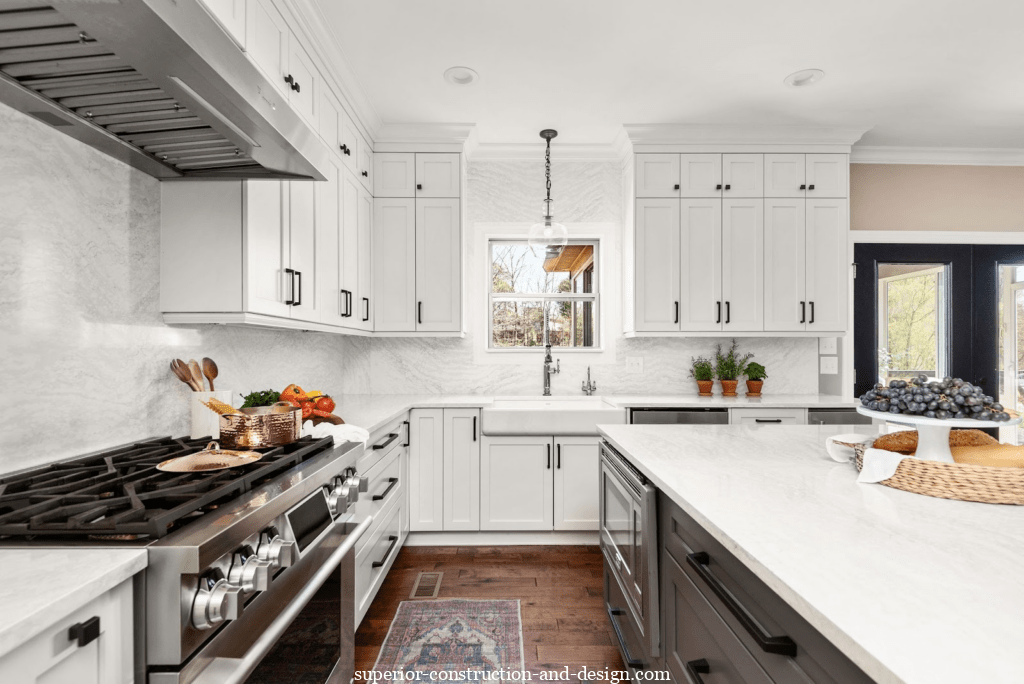 While it does cost more than a typical backsplash, it pays off in the long run, in my opinion. You'll never have to scrub grease or tomato sauce off of your grout again! If you do decide to use a continuous slab backsplash in a stone with a lot of movement or character, be sure to book match your slabs
Carry Backsplash to Ceiling
Most kitchen backsplashes only run from the countertop to the bottom of the cabinets. If you want a more grand and impressive look, try extending your backsplash all the way to the ceiling! Not only does it create an instant focal point, it can also make your space look larger and create the impression of a taller ceiling.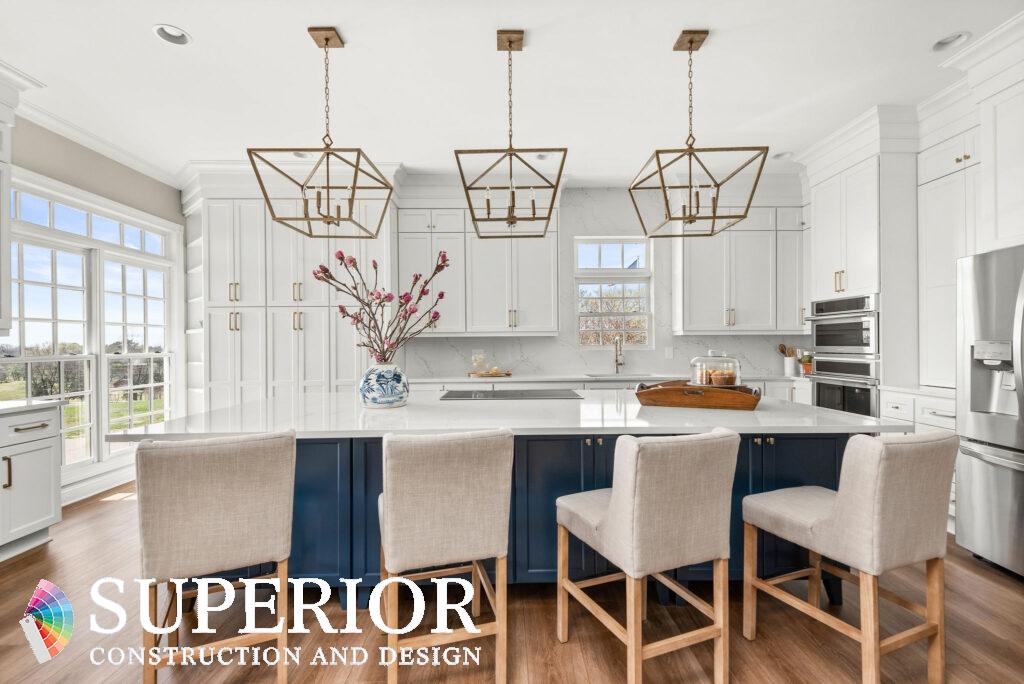 This trick also works in bathrooms, too, and it's a great way to make an ordinary space feel special.
Cloe and Textured Tiles
I'm seeing a lot more texture in the materials we're using in kitchens these days. I think it's a nice shift because it helps soften all of the hard edges that are usually found in kitchens, like countertops, cabinets, and appliances. The imperfections add some character, charm and originality to your space as well.
Cloe tile is a glazed ceramic wall tile that is characterized by its smooth gloss finish and variations in tones and hues. It gives a little bit of rustic romance to a space and makes it feel timeless and cozy.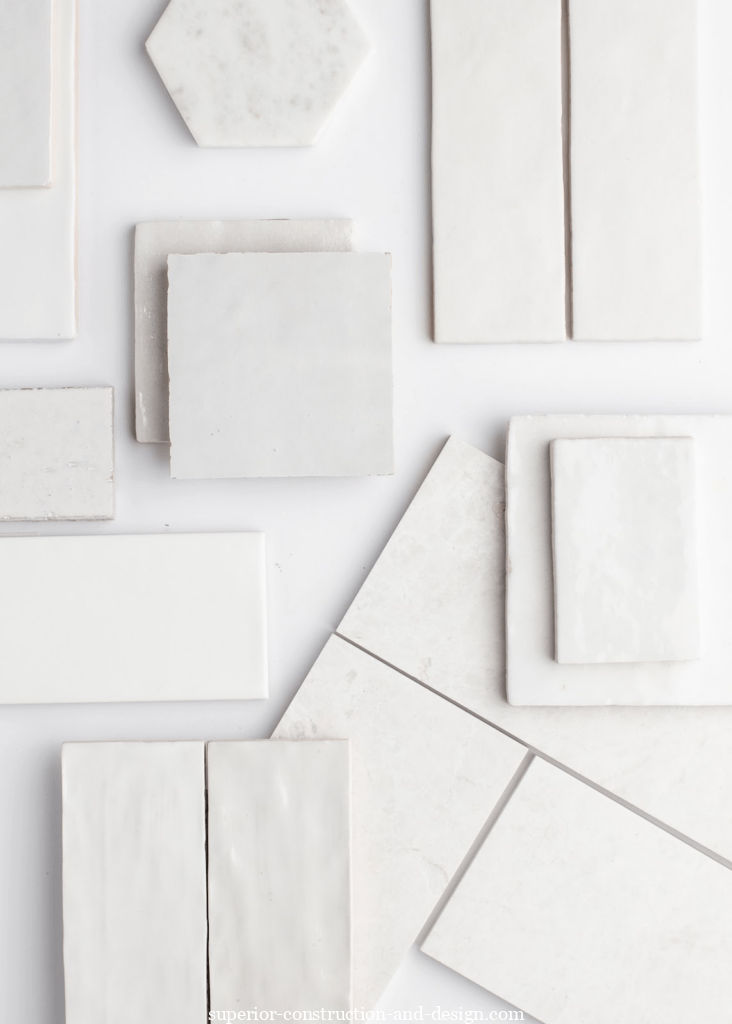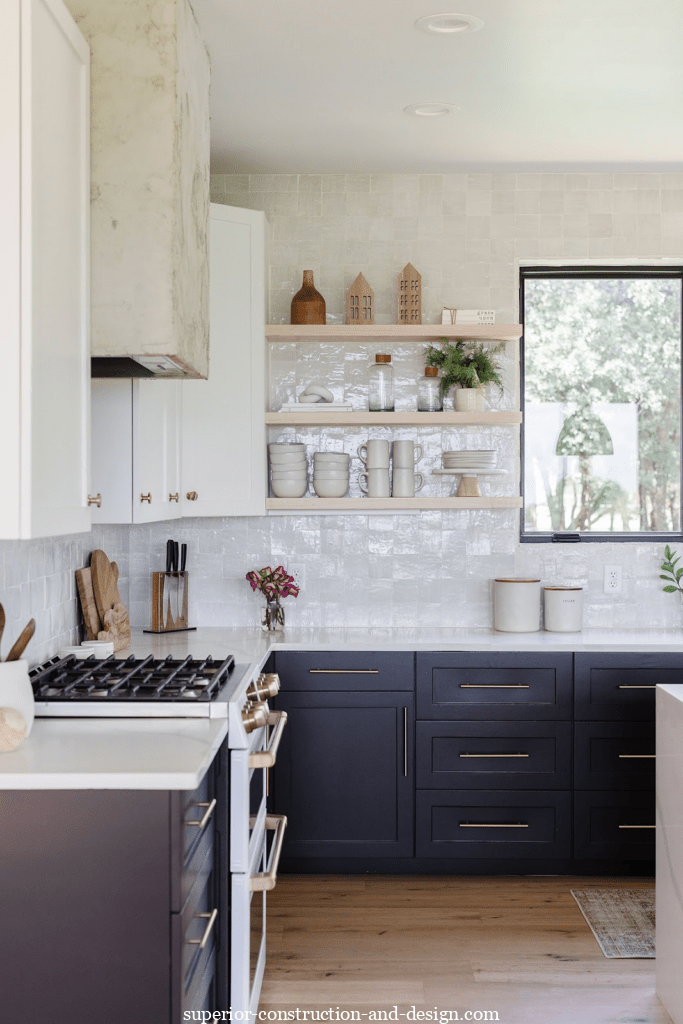 Geometric Shapes and Patterns
Geometrics never seem to go out of style and you can play them up or down depending on the colors and materials that you use. If you like a clean, classic look choose materials like marble and stone. To make things more unique and personal, try using a darker color tile that will add some depth to your space.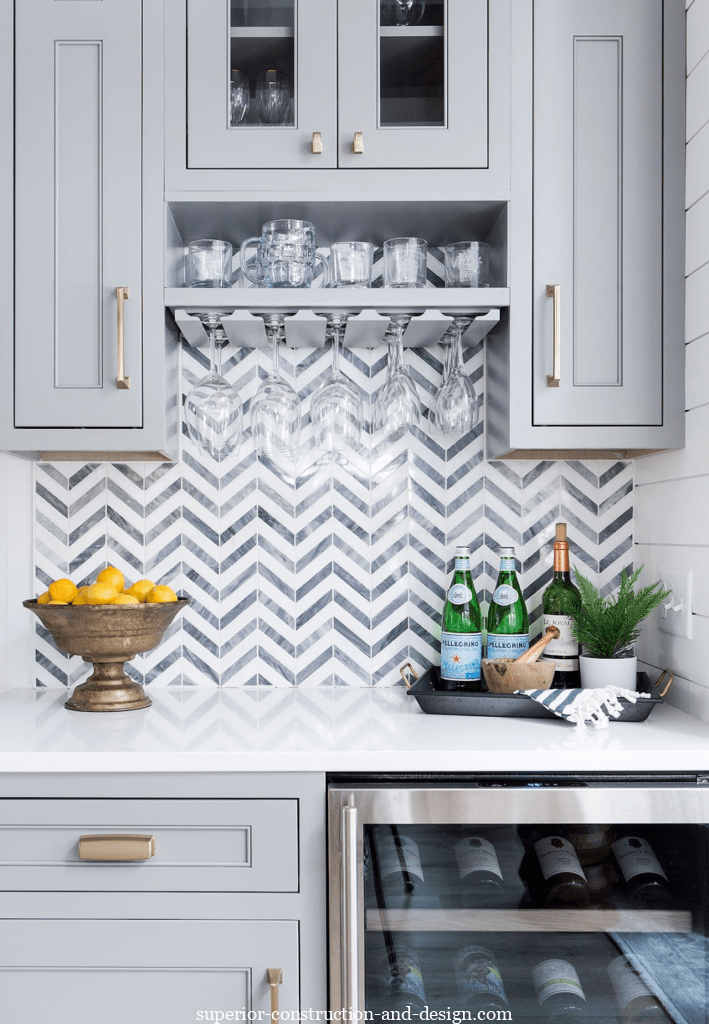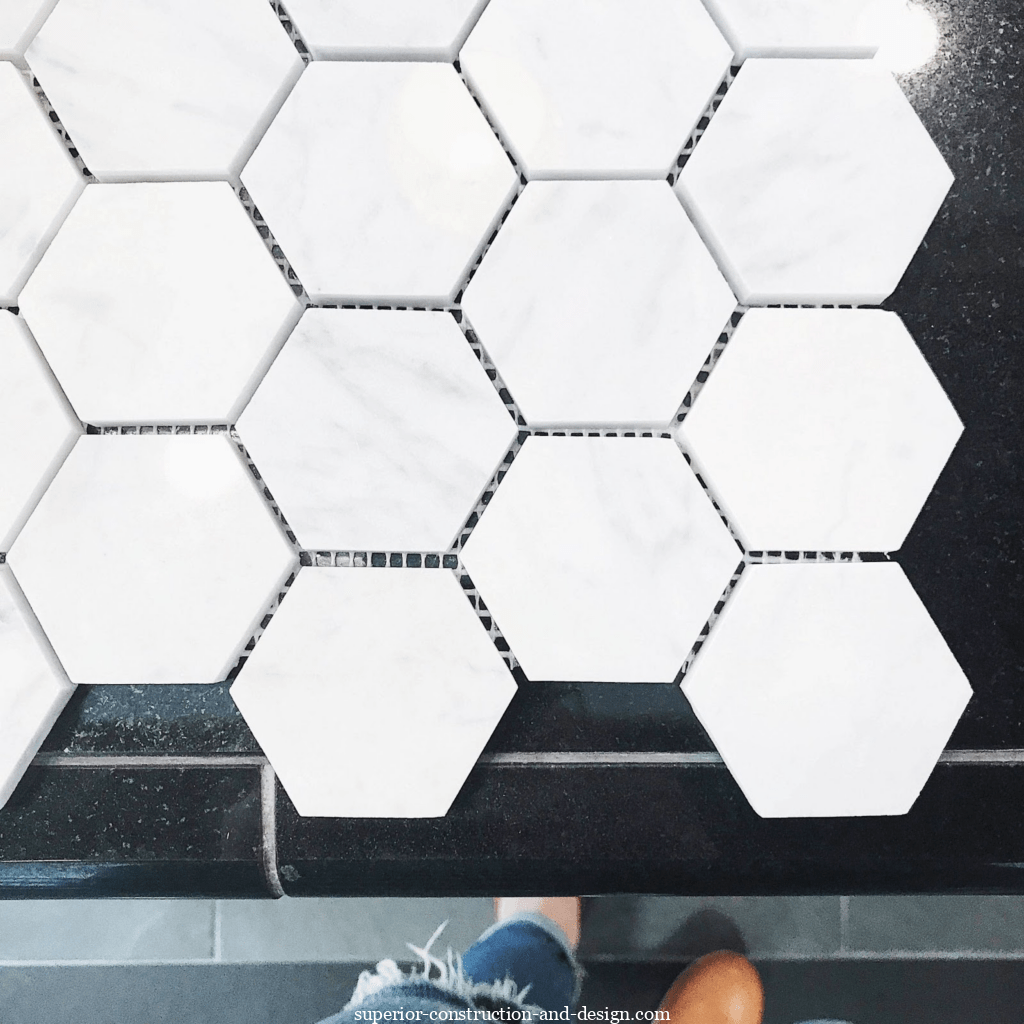 As you can see, you don't have to go nuts with colorful tiles and wild patterns to create a backsplash that makes a statement. You just have to choose the right materials, shapes and sizes for your kitchen!
If you are exploring an upcoming kitchen remodel or renovation, or you just have questions about the process, reach out to me! You can book a FREE 15-minute discovery call through my website to see if Superior Construction and Design is the right fit for you.
Until next time…
---