From Tiny Garage Apartment to a Space for Gracious Living
May 9th, 2023 | by Elizabeth | Posted in bathrooms, bedrooms, Before and Afters, benjamin moore, construction, design

The time has finally come! I can share one of our latest projects with you. The before and after photos on this one are just astounding. I can't even believe it's the same space!

Mr. and Mrs. M and recently moved to Wilson County from Nashville. Mr. M is a book publisher, and they were referred to us by a family friend of many years. They purchased a classic 1960s/1970s ranch home that had been through a complete remodel (or two).

As I mentioned earlier, Mr. M is a book publisher, and his home office is a book lover's dream! I could not ask for clients who are more up my alley! He's worked with an A+ list of clients and his office is filled with autographed photos, awards and memorabilia from a life well lived. I wish I could share that little piece of awesomeness with a photo but I do respect our clients' privacy. Just know they're very creative, wonderfully sweet and humble people, and we were blessed to work with them.
The Problem: A Tiny Apartment with Low Ceilings
The two-car garage had been remodeled into a small one bedroom, one bath apartment with a tiny kitchen, sitting room and terribly low ceilings.
The Entryway (Before)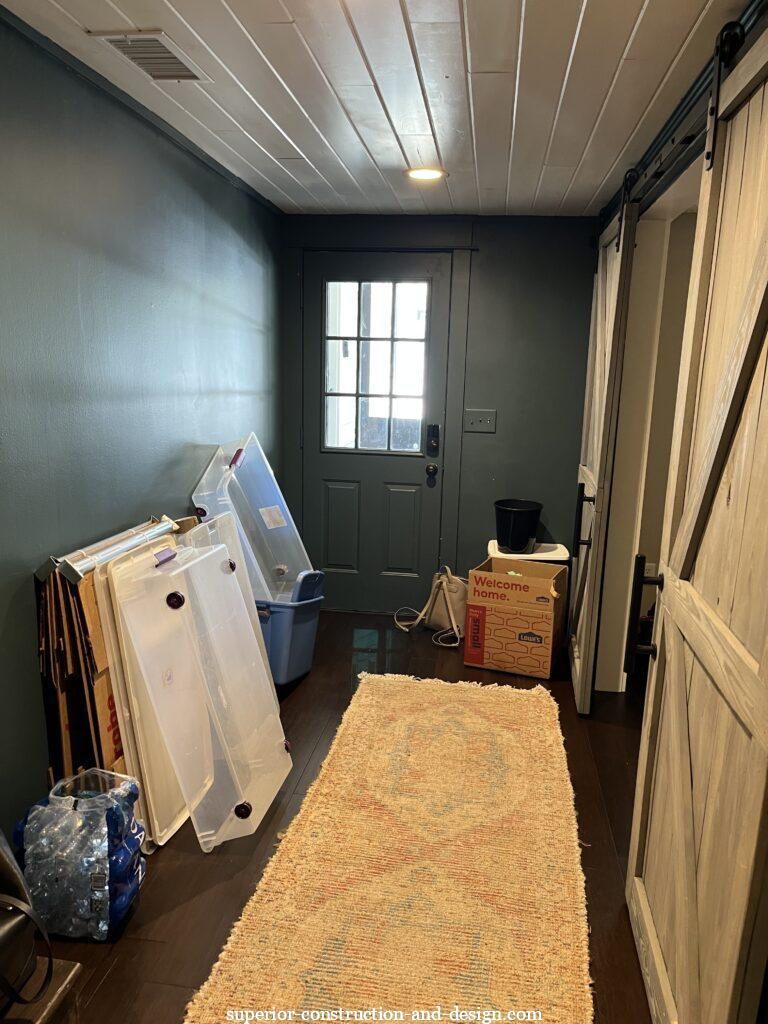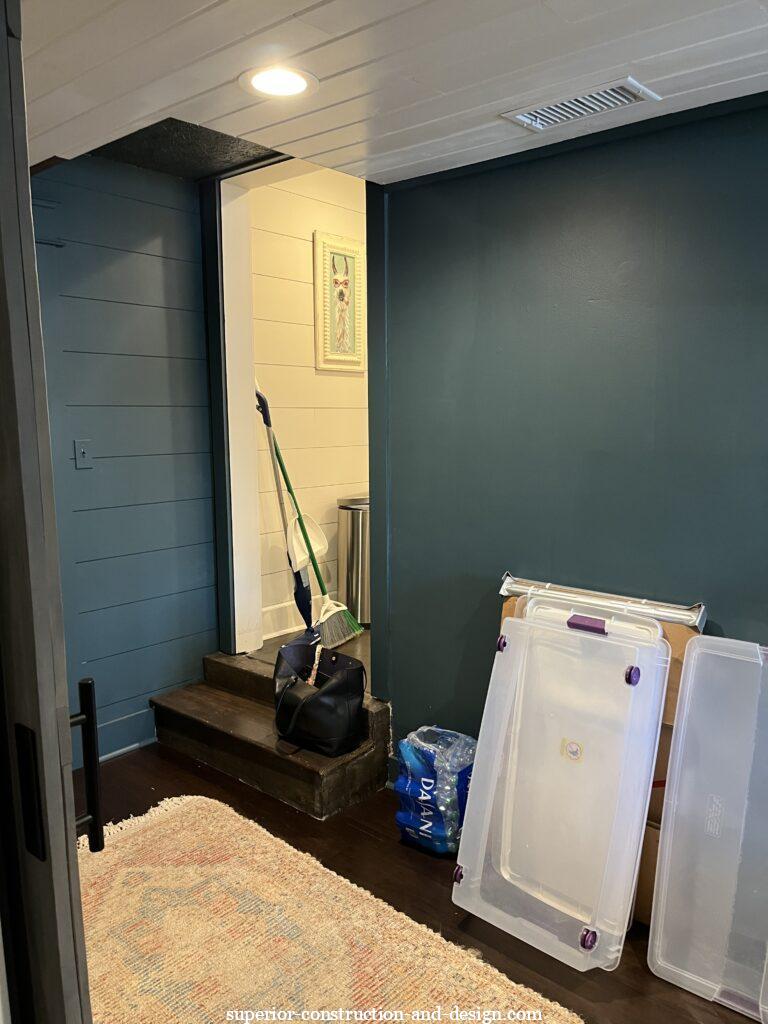 While the previous work done to the house wasn't bad, it wasn't really ideal, either. Mr. and Mrs. M originally asked us to just redesign the mini-apartment, but as we began working together end talking about their options, the home's current limitations, and how they planned to use the space in the future, they decided that what they needed something more.
The Entryway (After)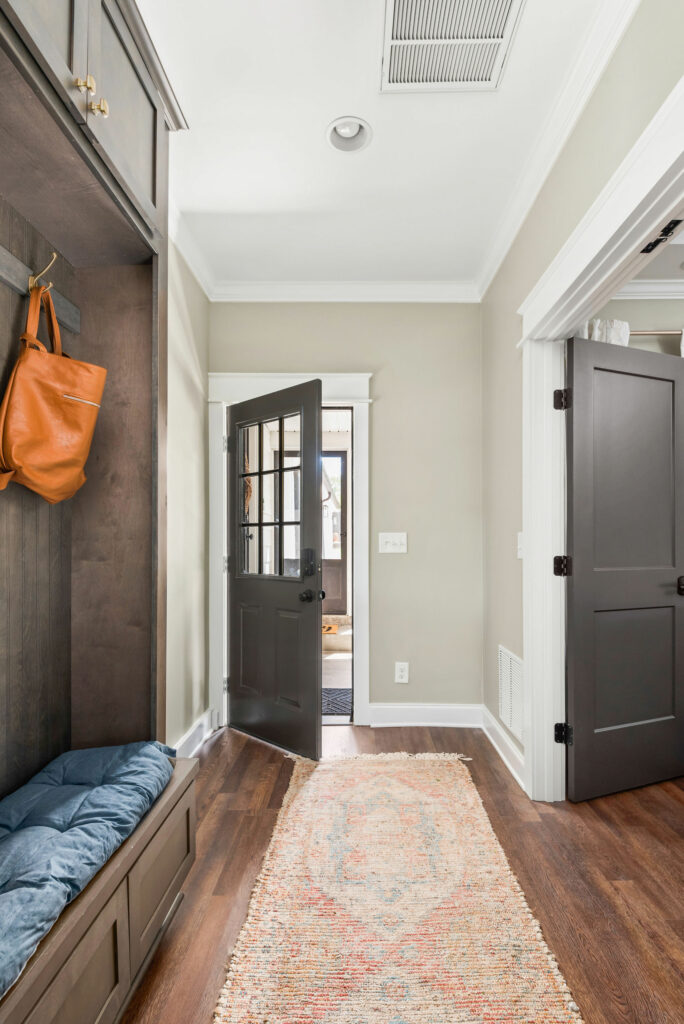 Whole-home renovations are what we do – it's right in our wheelhouse – but at this particular time in September 2022, our schedule was jam-packed. The M's had originally said they wanted the project completed by Thanksgiving but we had to break it to them that there was no way we could accommodate this timeline.
As we began working on the design for the min-apartment conversion, they realized that two months was not a reasonable timeline, either. They really wanted us to handle this project for them, so we agreed, letting them know we would do the best we could to complete as timely as we could.
The Solution: Raise The Roof to Create a New En Suite
We fought through below-freezing temperatures in December and had to raise the ceiling in the mini-apartment – which was formerly a garage – in order to gain height and also reroute all the HVAC trunk lines.
We also added a tankless water heater and relocated their laundry room to their fabulous new primary closet to create a private, complete en suite, just as they envisioned.
The Laundry Room (Before & After)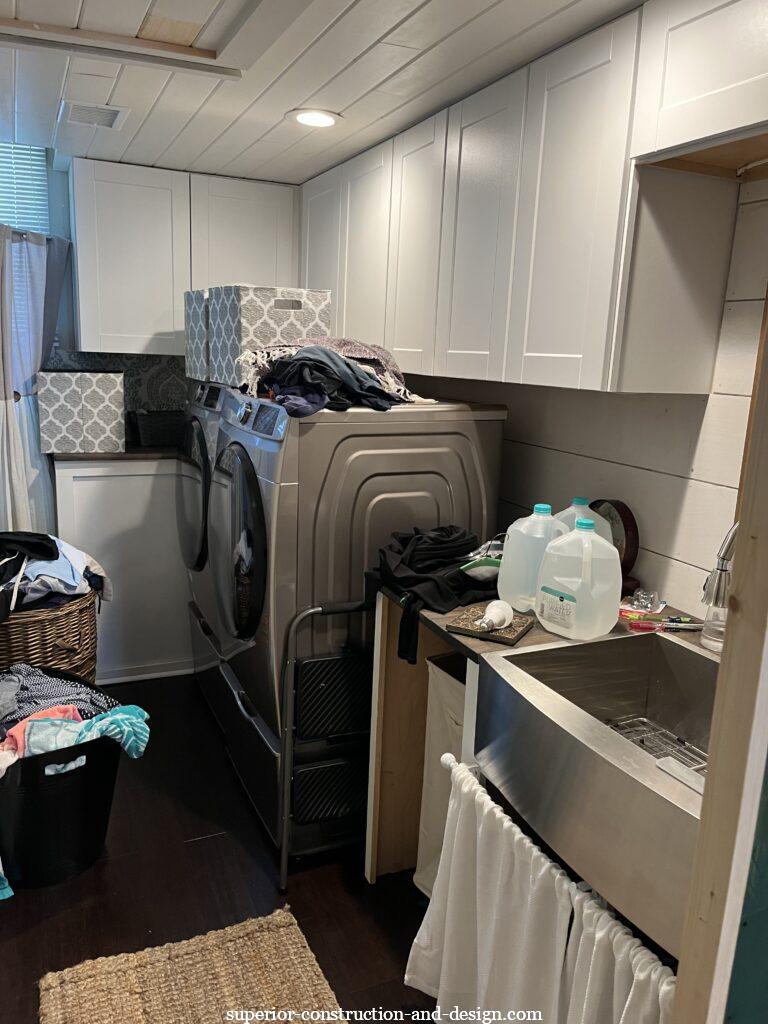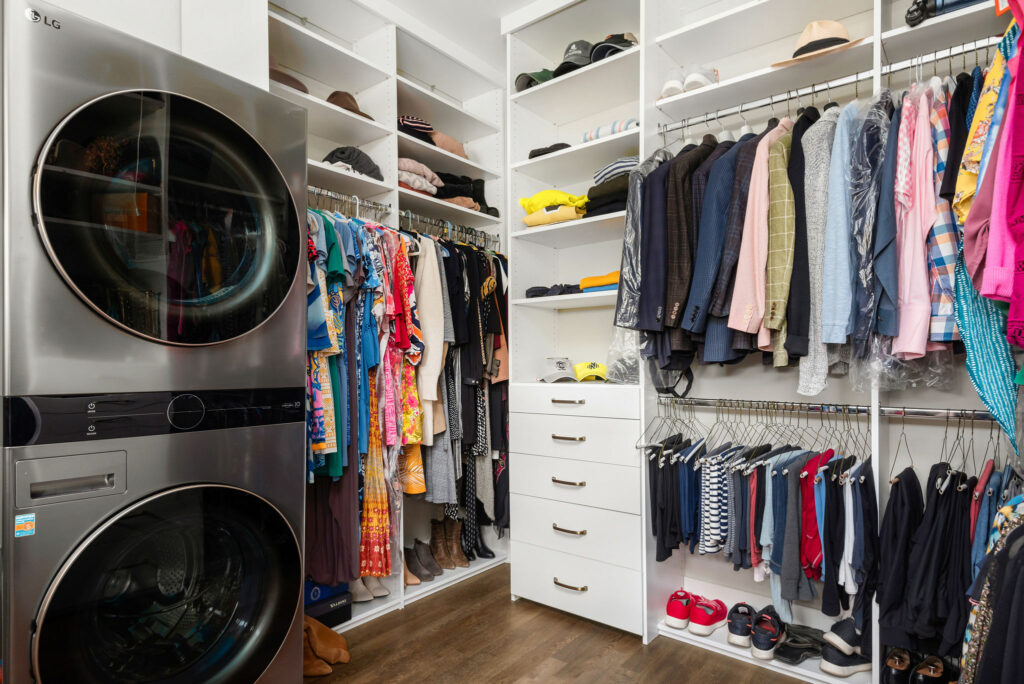 The Bedroom (Before)
The current master bedroom was lovely, but they wanted to convert the mini-apartment into a full en suite which would become their primary bedroom and living area. This plan appealed to them even more because their adult children come to visit often and this would give everyone enough space to feel at home during lengthy stays.
The challenge for the bedroom in the apartment was pretty obvious. The ceilings were low, the lighting left a lot to be desired, and the space itself was just unappealing. I think I would get sad if I had to stay in that room for long.
The Bedroom (After)
After we worked our interior design magic (and raised the ceilings throughout, which is a whole other story) we were able to give Mr. and Mrs. M a bedroom that was spacious, bright and welcoming.
We used the same color on the walls throughout the suite. I love this color because it is classic, clean, and changes with the light. It is fast becoming one of my favorite go-to colors due to it's flexibility.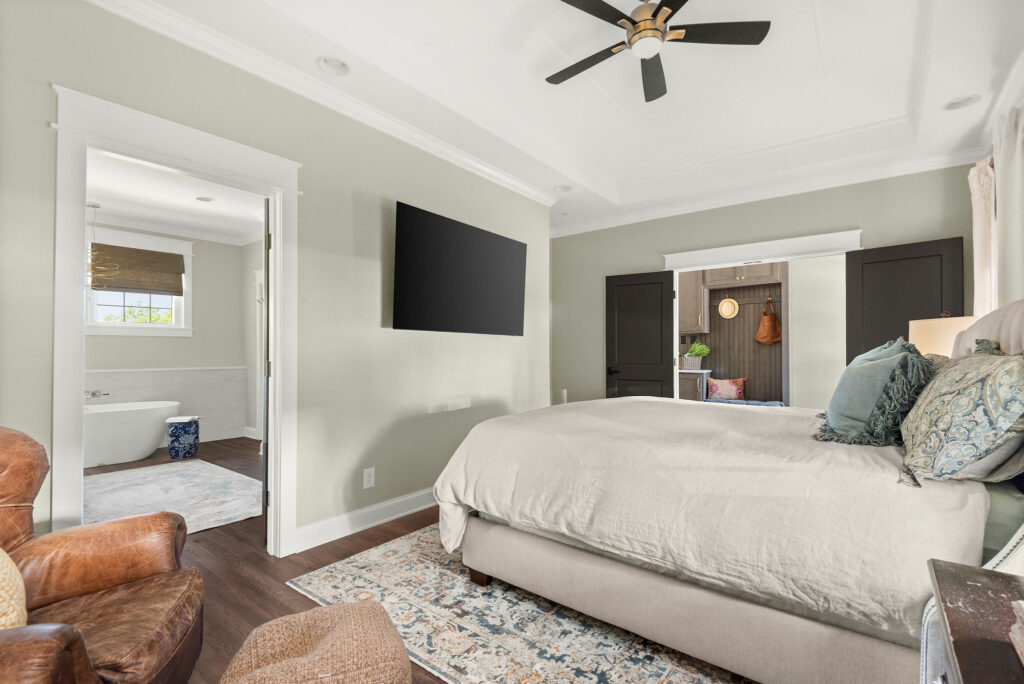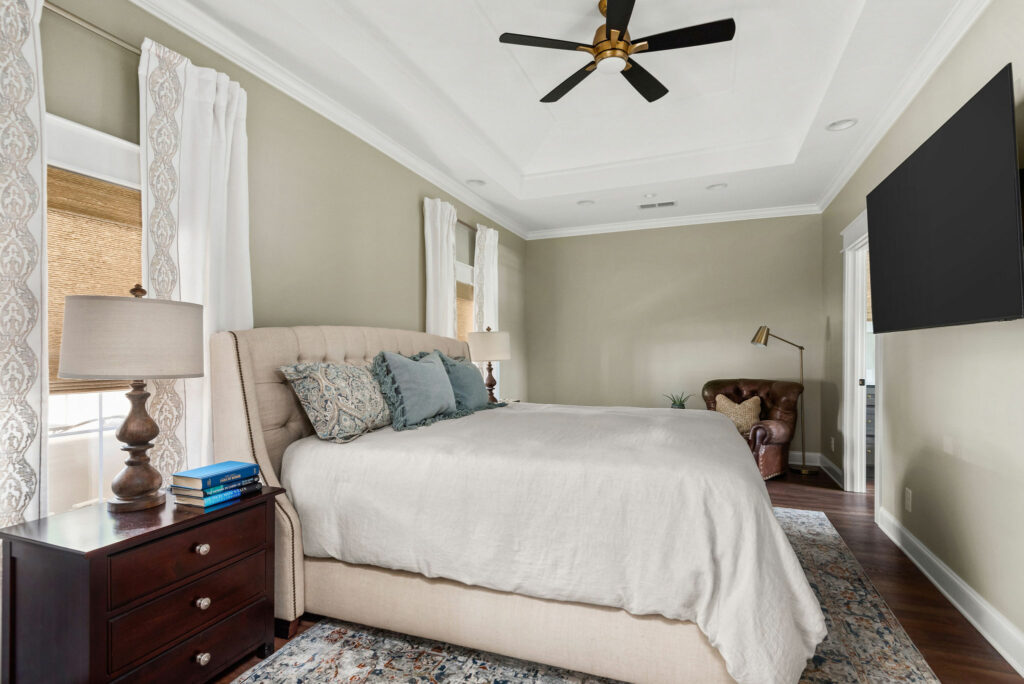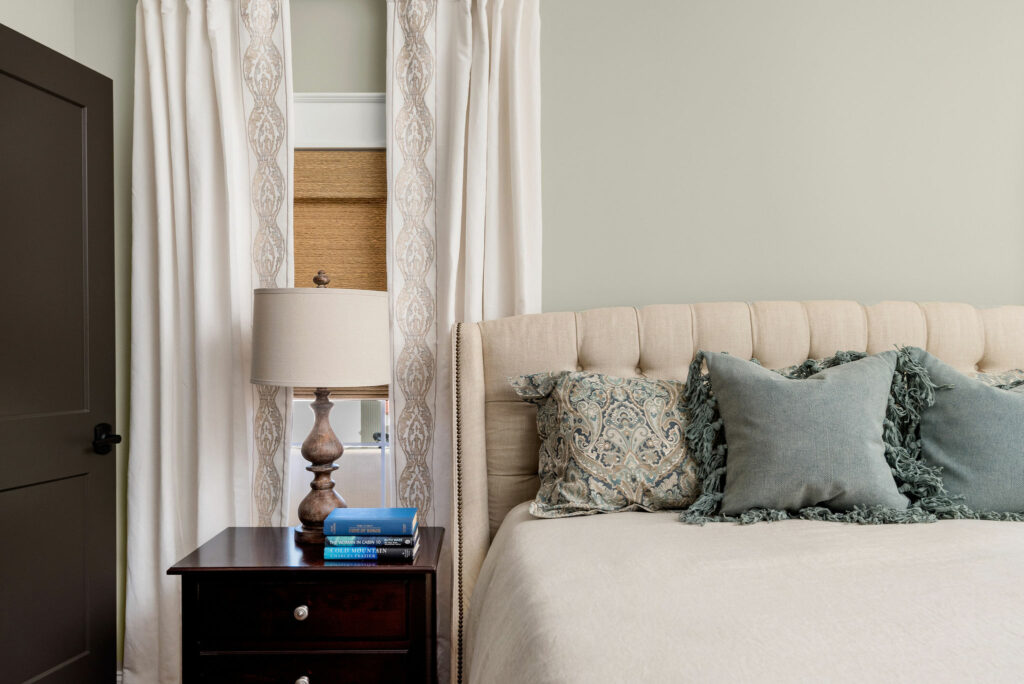 The Bathroom (Before)
The bathroom was very basic, similar to a small apartment, but it didn't suit our clients' needs so we decided on a new floorplan. We knocked out the wall and expand the bathroom's footprint to create a space that accommodates a large walk-in shower, a soaking tub, and a double vanity with separate makeup area.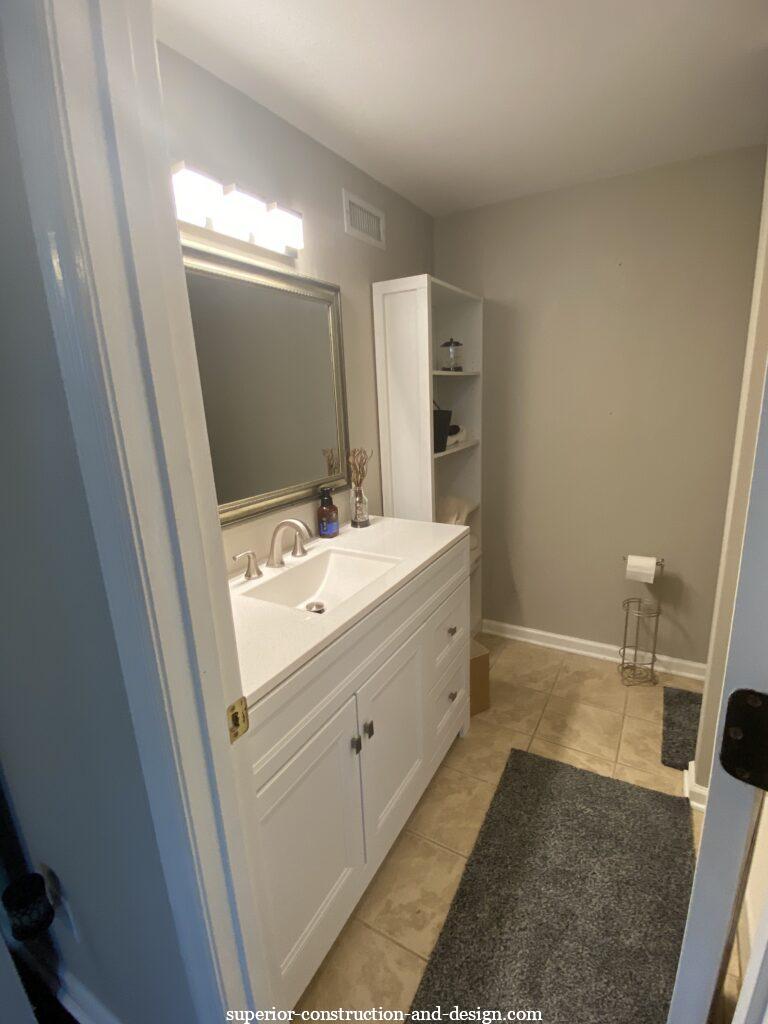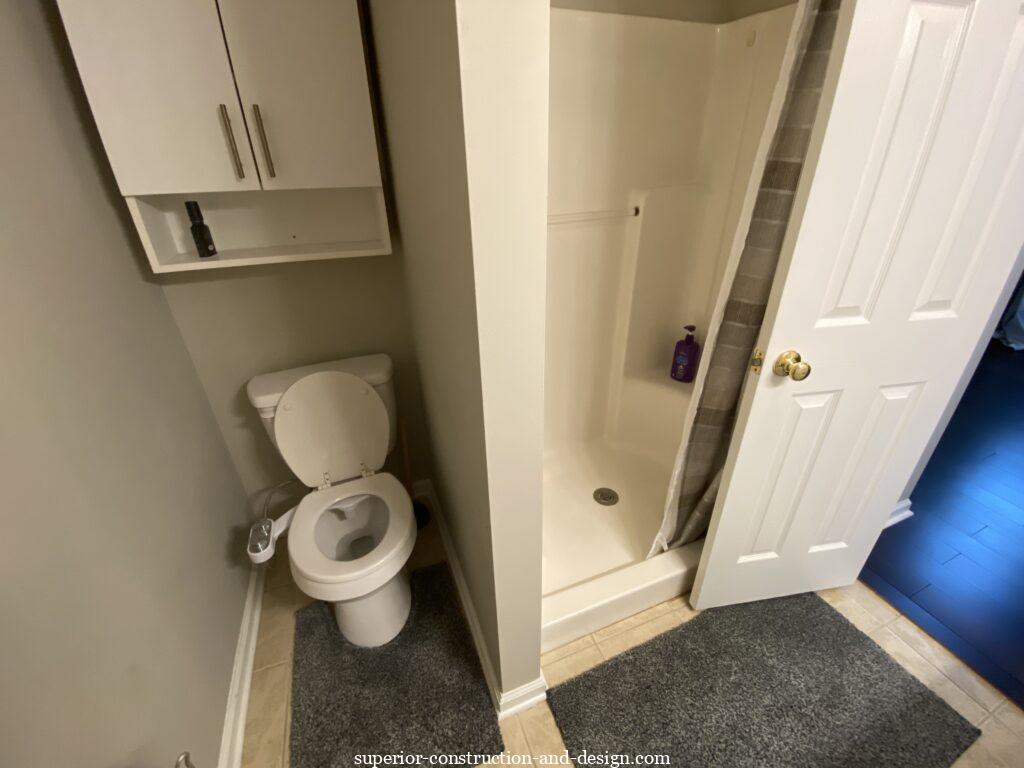 The Bathroom (After)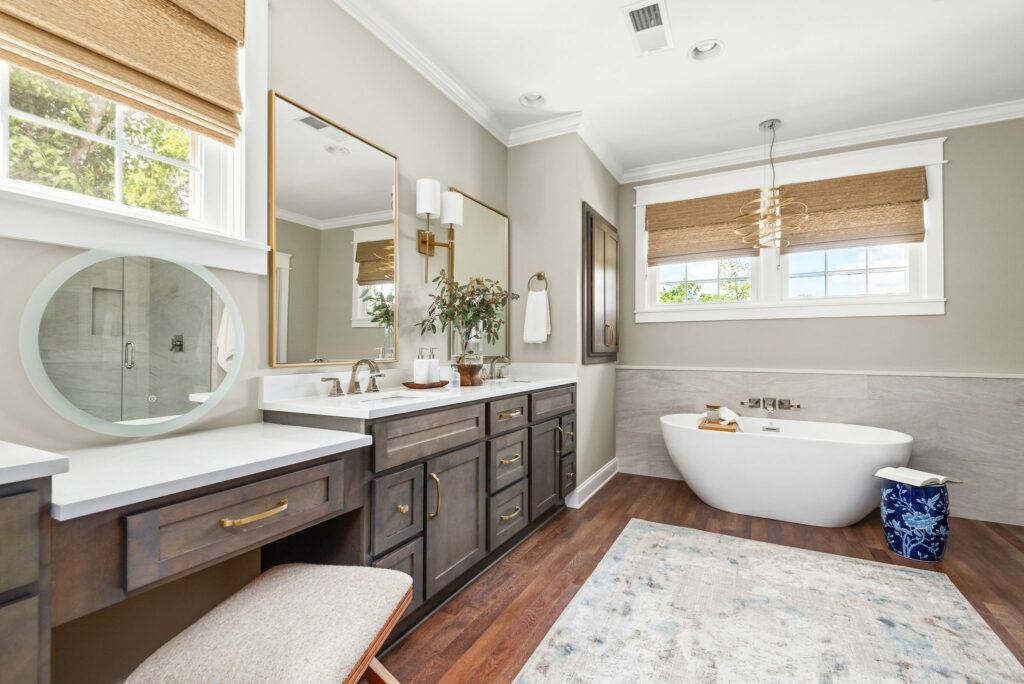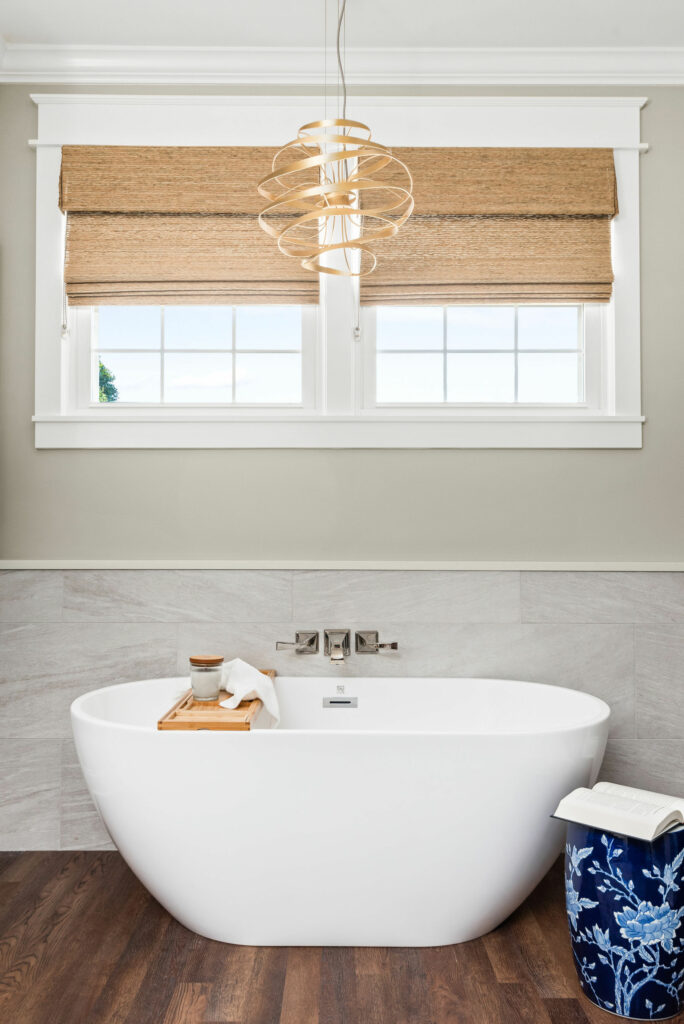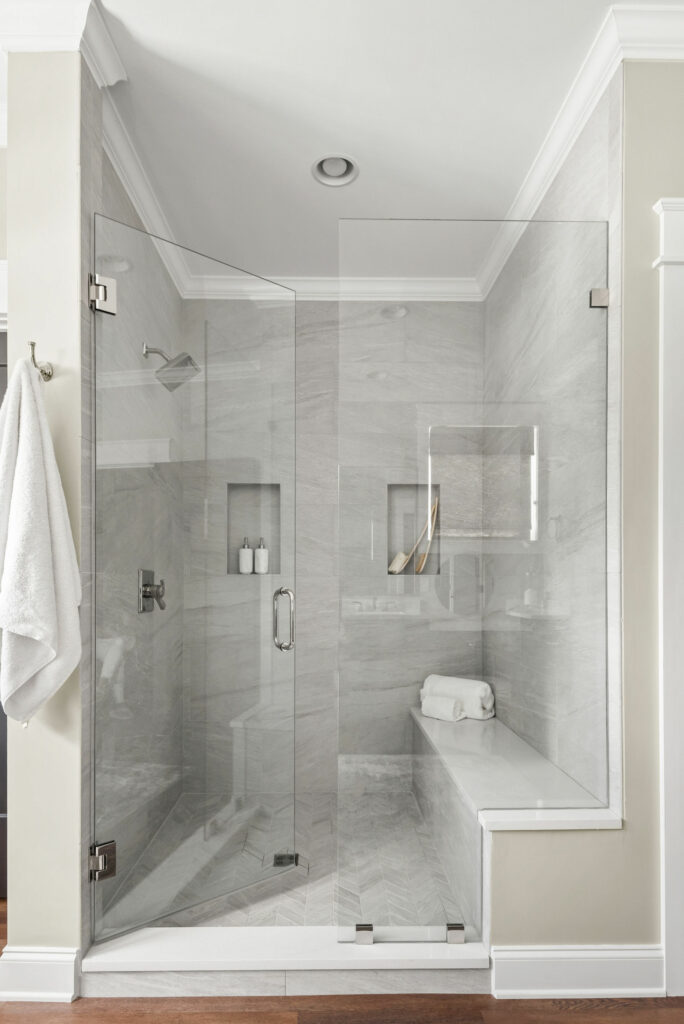 The M's were an absolute dream to work with and we are so fortunate they asked us to design their new primary en suite for them. We love helping families transform their homes into spaces for long-term enjoyment and gracious living, which includes having your adult children and other guests come for extended stays.
If you are exploring a big transformation to a home that no longer works for you — or you just have questions about the remodeling or renovation process — reach out and let's talk! You can book a FREE 15-minute discovery call through my website to see if Superior Construction and Design is the right fit for you.
Until next time…