The Superior Christmas Gift Guide!
November 25th, 2018 | by Elizabeth| Posted in design, events | #book list, #christmas gift guide, #home decor, #southern

It's that time of year again… when we dash out of our homes in search of the perfect gifts for our loved ones.

But STOP!

Remember, gift-hunting isn't all about buying the moon (or the mall). It's about finding something that will bring joy to your special someone's life beyond the event of Christmas.

Well, that just made your task tougher, didn't it! ? But it's more meaningful this way, don't you think?

That's why I wanted to share this fun and thoughtful gift guide with you while it's still November. Whether you pick from my list of faves or use it to inspire your own ideas, you should have enough time to find that special something.

Ladies, if you think your man needs a loving nudge in the right direction, feel free to send this gift guide his way — ain't no shame in that! 😉

gift ideas from my personal reading nook
---
quick disclaimer! I do receive a small portion of any sales resulting from the Amazon links in this post — but I do solemnly swear that these are my very own favorite Christmas picks!
Whiskey in a Teacup
this book was written by a true Southern goddess from right here in Nashville! You'll find heartwarming stories you can relate to, on-the-money life and entertaining advice, and your very own long-lost BFF… all wrapped within breathtaking pages.

Christmas All Through the South
remember when I mentioned you might want a coffee table book for your guests? This one is perfect! Southern Living is the expert on all things Southern, and their collection of regional traditions is beautifully done. Think pictures. Lots and lots of pretty pictures.
Inspired Design
i couldn't leave out a design book, right? This brand new book about the top 100 interior designers of the century is SO good. The aspiring decorator (and entertainer) in your life will eat it up!
great gifts for around the house
---

what kind of design-inspired gift guide would this be if household goods weren't on the list?? Don't worry, I won't leave you hanging. Porch to the kitchen, family room to the hearth, I've got you covered!

Topiaries
topiaries are a Southern porch staple. Why? Because they can withstand hot summer heat! And we love that. I know it's still November, but let's be honest… it's never too soon to start decorating that front porch. 😉

Sterling Silver Flatware
every respectable Southern woman has a silver pattern of choice. This one is mine: classic, stylish, and ready to make an appearance at Christmas dinner.
Balsam Fir Candle
ahhhh, my favorite Christmas scent! It's fresh and festive, nostalgic and soothing, uplifting and… just promise me you'll try it. It's joy is something you can only experience for yourself! Since this is a gift guide, you should probably get two…
Ginger Jar
chinoiserie is about as classic as it gets! If you're a gent and scratching your head here, just give one of these to your lady. She'll know what to do with it. 😉
Faux Fur Throw Blanket
every reader needs a beautiful warm blanket to cozy up with by the fire! An even better gift? Gift this throw blanket, one of the books I recommend, and the Balsam Fir candle to your favorite bookworm. That's a reader's paradise right there!
Michel Design Works Hand Soap & Lotion
if you've ever been in a Southern lady's powder room, you know she has divine soap. After all, why wash away the grime with just any old product when you could bask in fragrant holiday bliss? Plus, it smells like Christmas Day. Um… yes, please!
Luxury Egyptian Cotton Sheets
if you read my guest room post, you know that every Southern home is guest-room-ready and fresh, soft bedding is a must. These Egyptian cotton sheets are ah-mazing. So amazing, in fact, that I suggest you grab two sets — one for guests and one for yourself!
for creative time… around the house, on paper & in the kitchen
---

Bosch Compact Laser Measure
this laser measure is my all-time FAVORITE, and it's great for the gents, too! If you know someone who likes reno projects or tinkering around the house, this handy tool will be their new best friend!
The Story of A Lifetime
this one isn't just a book — it's the documentation of a lifetime! I've been writing mine on and off for about 20 years, and I just love penning our family's cherished memories in this easy, fill-in-the-blank style memoir. This is a great gift for loved ones!
Illustrating Bible
brand new and spiral bound with plenty of room to take notes and color! What a fun place to let creativity and worship soar!
Beautiful Thoughts Journal
i am still a paper and pen girl and love to write my thoughts down daily. (No surprise there.) If you know someone who loves to do the same, now you also know what to get her! You're welcome. 🙂

Colored Pencil Set
i love all color and this pencil set is simply the best! I know it's simple, but this gift really spans the ages. Kids love it. Teens love it. Moms love it. Anyone with the Illustrating Bible or a daily journal will love it, too.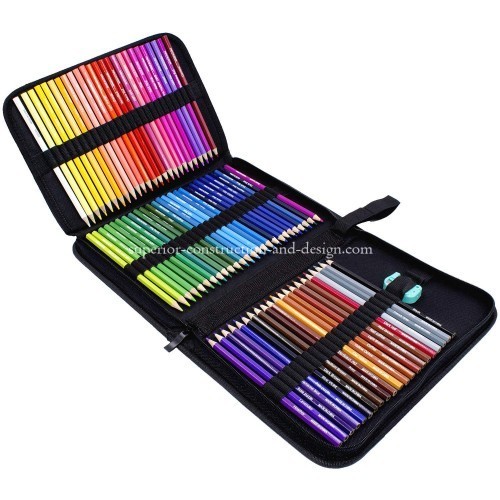 Le Creuset Casserole Dish
every Southern woman has her go-to casserole recipe and her go-to casserole dish. If it's not a Le Creuset, well, let's just say she's probably wishing it was! They are truly the best of the best.
In case you need further convincing, remember that this is also the kind of gift that gives back… to your stomach. 😉
the gift of great design
---
okay, this is my last suggestion on the gift guide and the first time we've done this sort of thing…
Drumroll, please…
You can now gift our design services to your loved ones!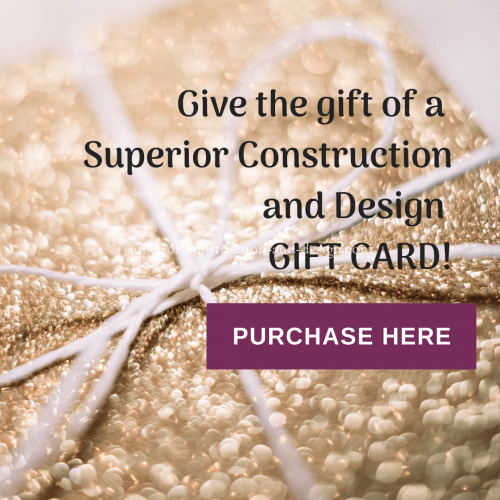 If you have a special someone who would love a color or design consultation, or our popular "design in a day" option, this is the perfect gift for them.
Start their journey to loving their home on the right foot. <3