Home Transformation: Before and Happily Ever After
December 26th, 2018 | by Elizabeth | Posted in Before and Afters, color, design, real estate staging | #before and after, #design, #home staging, #lebanon, #real estate

hello, again! So… how was your Christmas?! Are you still full of warm memories and the family's favorite recipes? 

We sure are! This year, we did a little something different and spent a fun day at the happiest place on Earth — Disney World! Here's the bunch, and the castle too!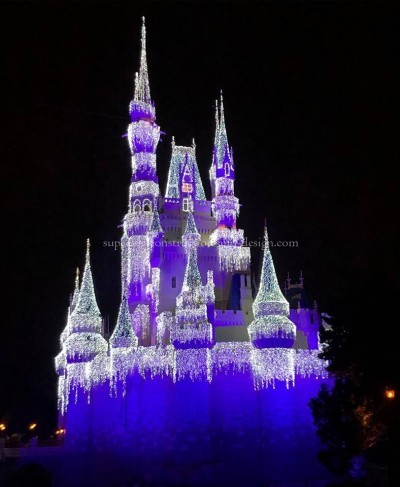 Okay, on to design!
I know New Year's isn't here yet, but if you're like me, you're probably sick of hearing about holiday decor (or maybe it was all that pie we ate!). So today I'm sharing this Before & After with you, but it's not your typical B&A…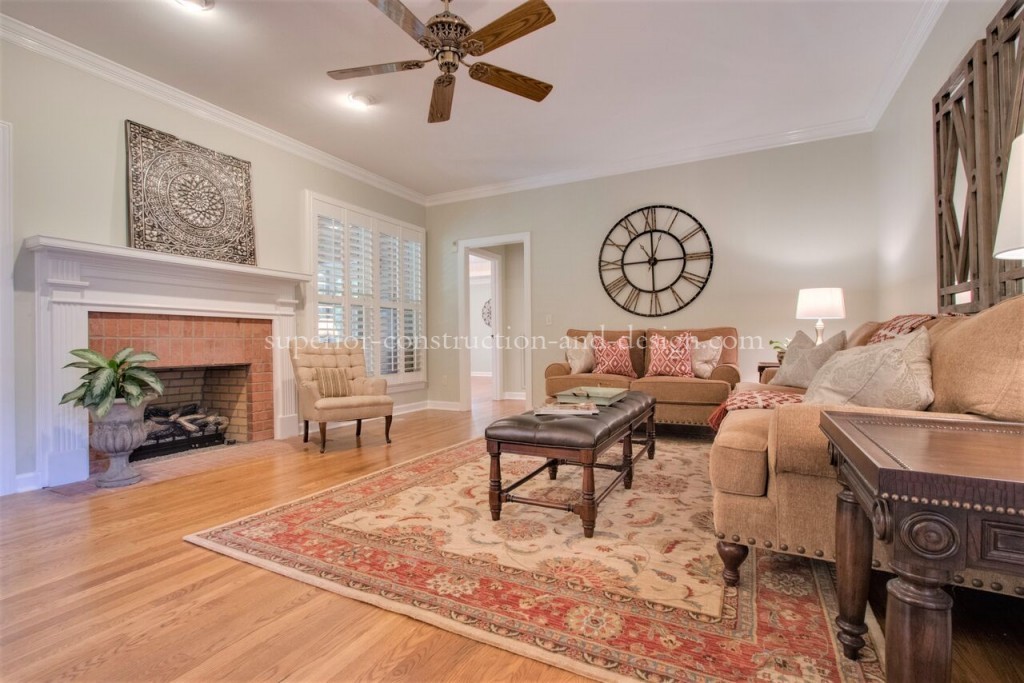 a home staging before and after
---
the title always gives it away, huh? 😉
First, I want to say that designing a home to SELL is not the same as designing a home for one specific family. Instead of looking at a family's needs and creating a livable experience for them, we're essentially "design marketing," aka: preparing the home to its winningest, most sellable advantage.
That's a whole different beast, but there are a few concepts that stay the same, such as considering the flow between rooms, selecting a palette, and keeping the design cohesive.
These were our main goals for this house in particular:
Open the space so it looks as large as possible without feeling empty (it's a balancing act!)

Give the home a vibe of being new and up-to-date, appealing to the widest possible audience

Create consistent style and flow throughout with updated colorways

Help potential buyers envision their future lives in this home
Now let's see how it turned out…
dining room before and after
---
before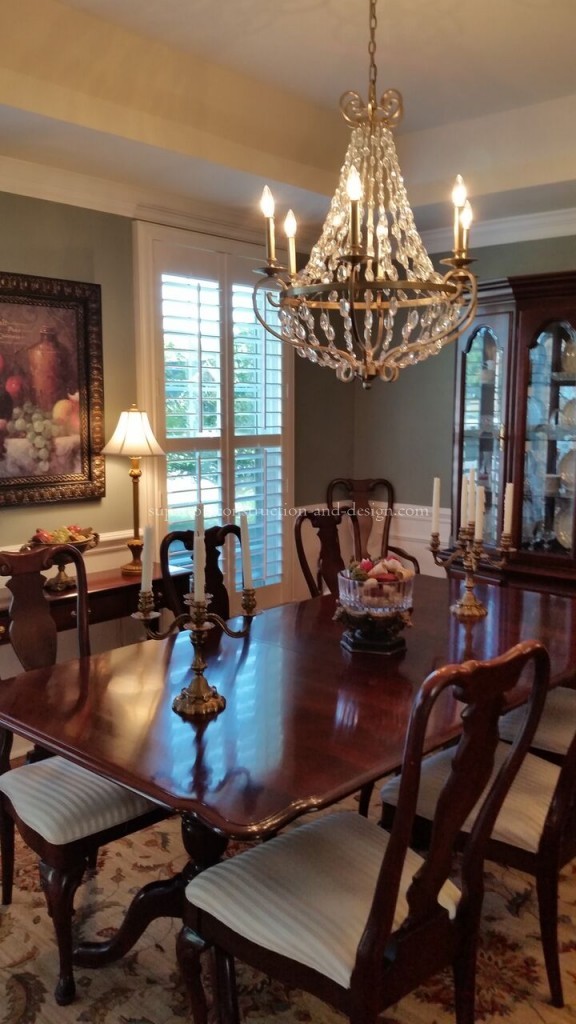 after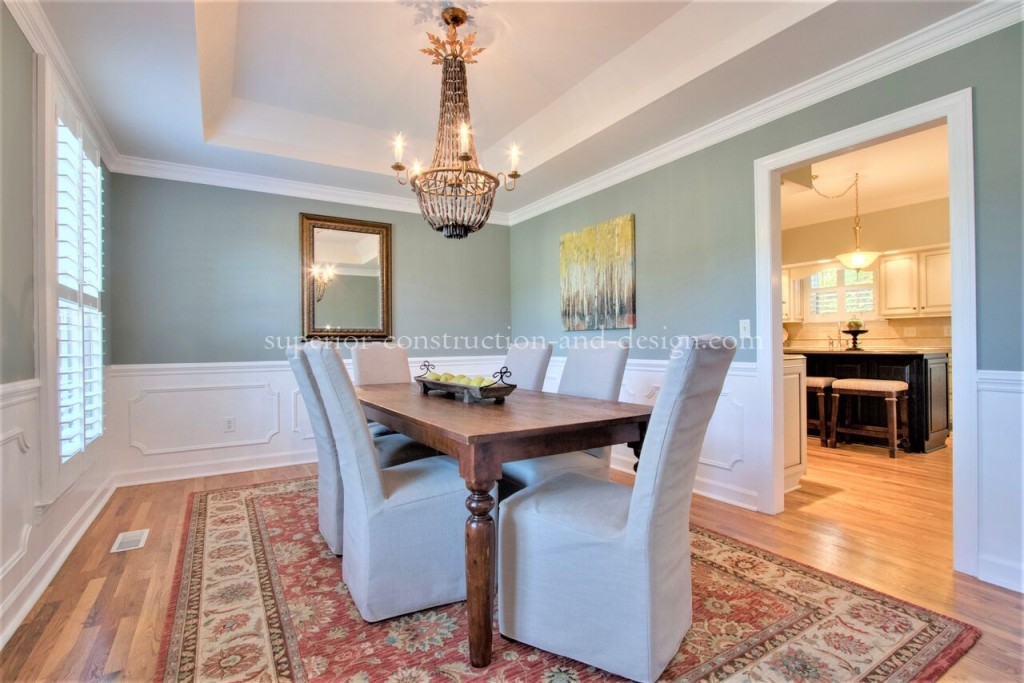 Clearing the walls accentuated the room's size and showed off this beautiful, decorative wainscoting. Meanwhile, the light gray, covered chairs help add instant yet casual elegance.
kitchen before and after
before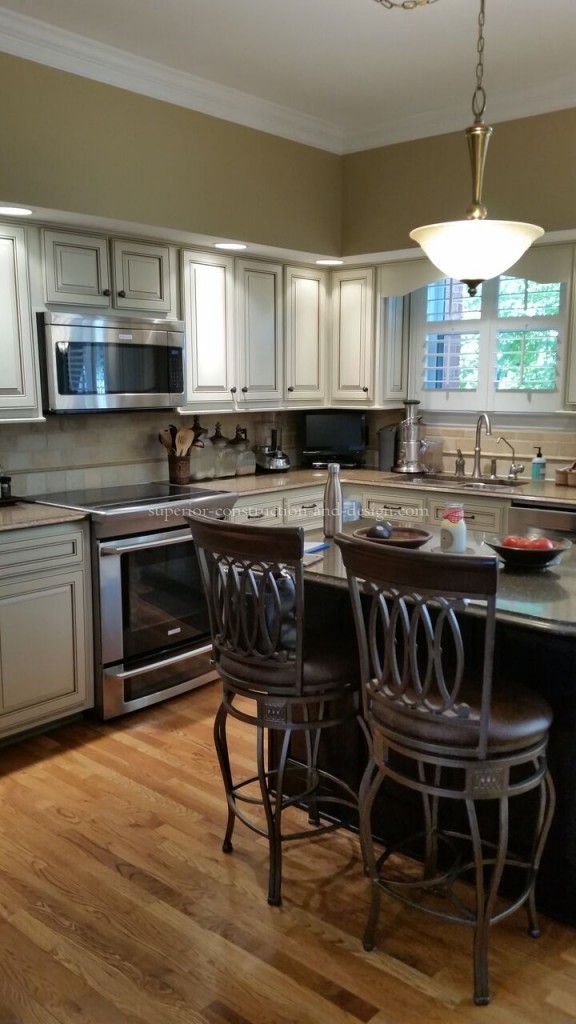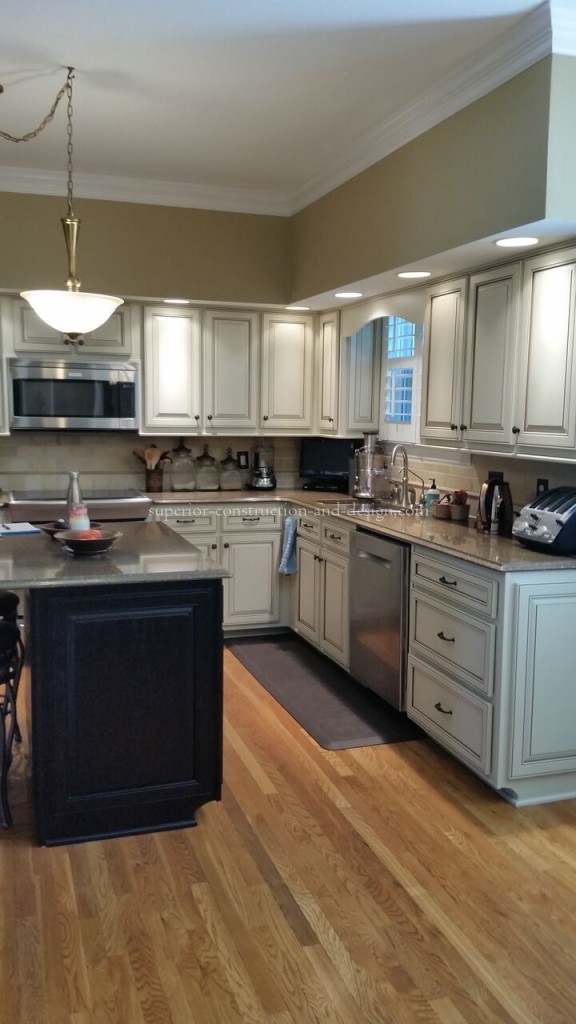 after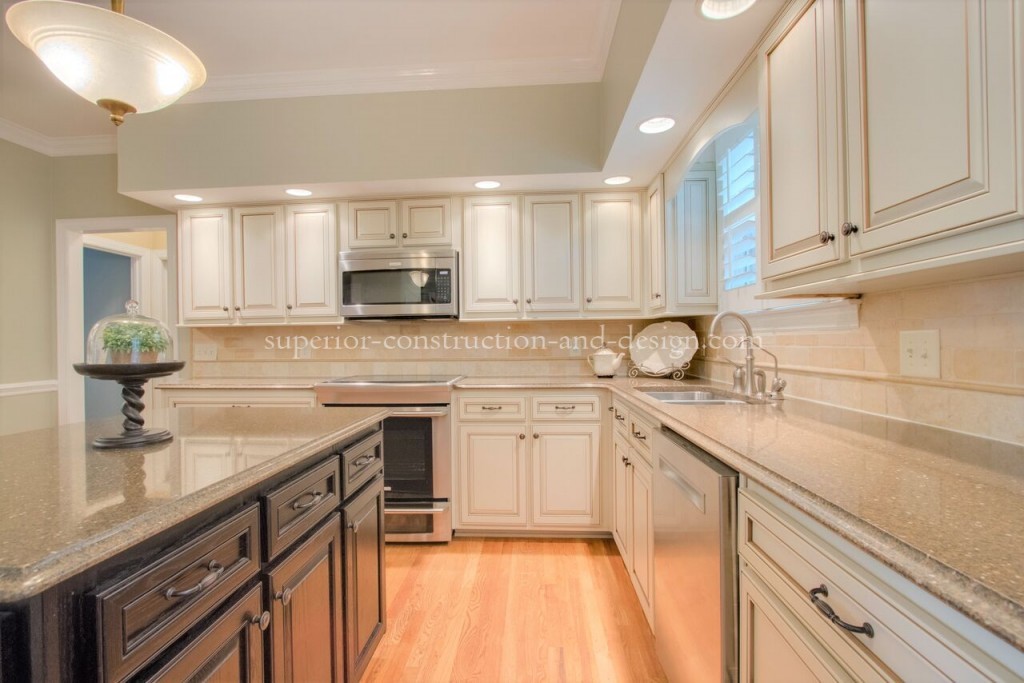 Clearing the counters will always create more visual space, but this new, lighter shade of paint had a big impact too!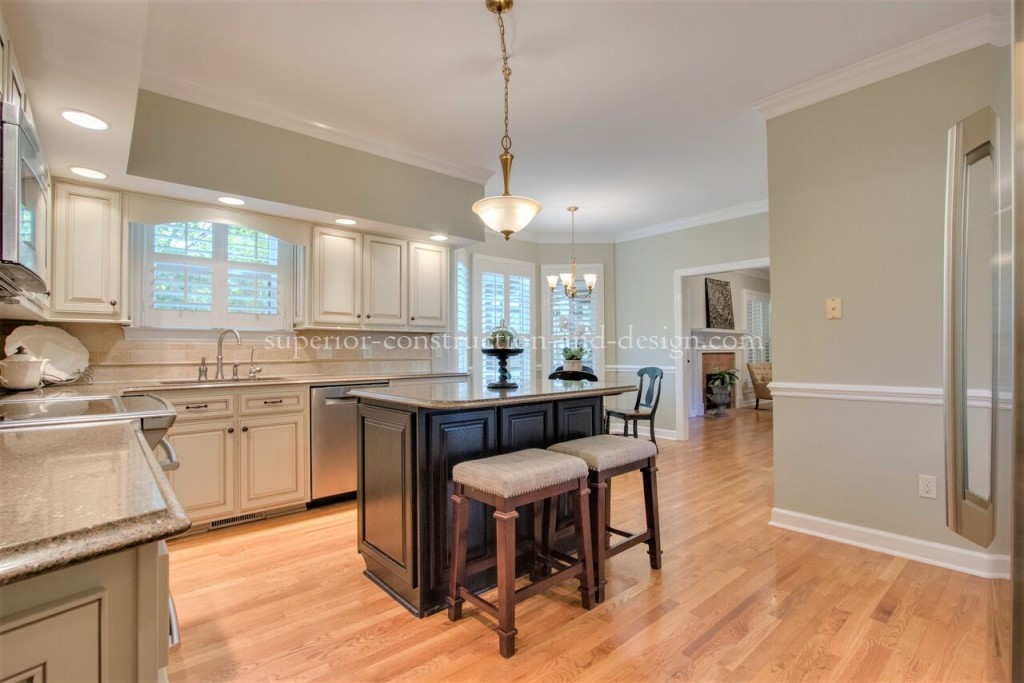 We also selected low, beige stools to keep the island area uncluttered and the space feeling breezy.
breakfast nook before and after
before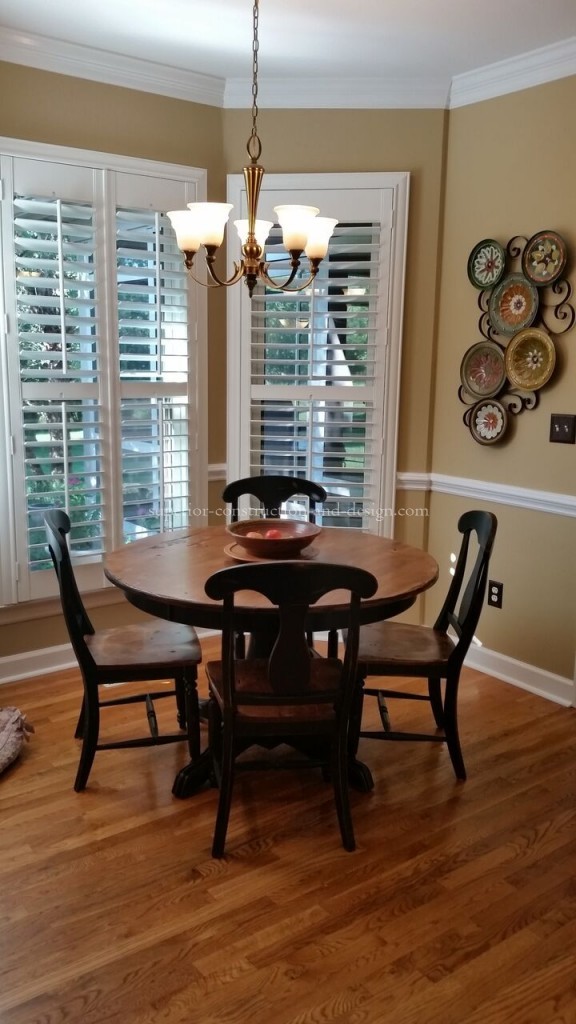 after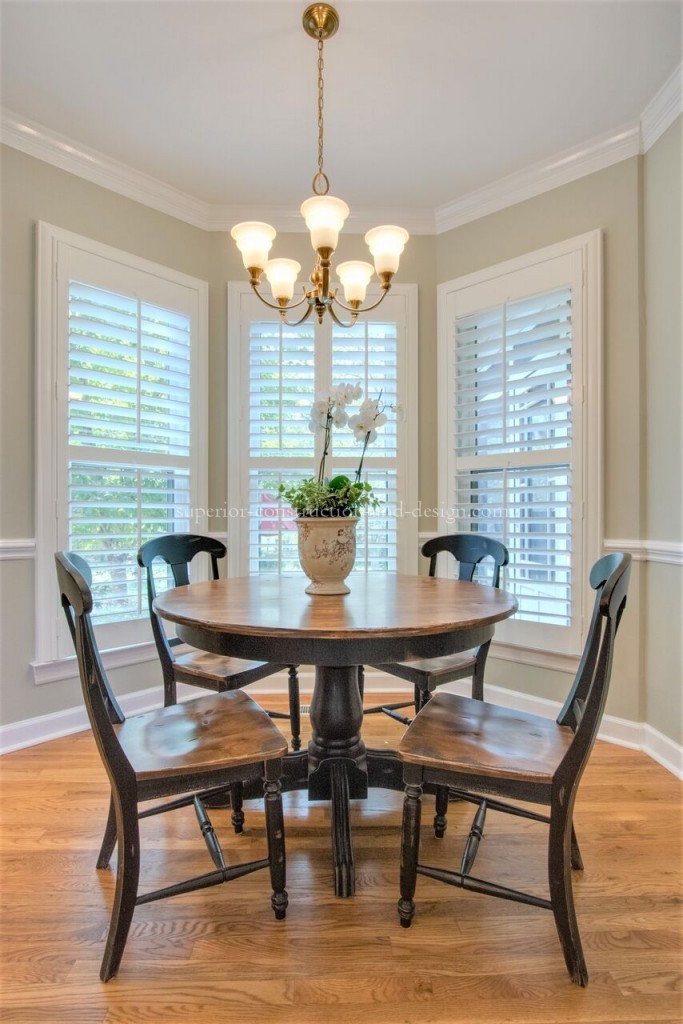 Here, the scenery didn't change much, but this is another great example of how the correct paint color can transform a space.
Trick of the trade: Position chairs so that they're just a little bit "open," as if inviting potential buyers to sit and get comfortable!

family room before and after
---
before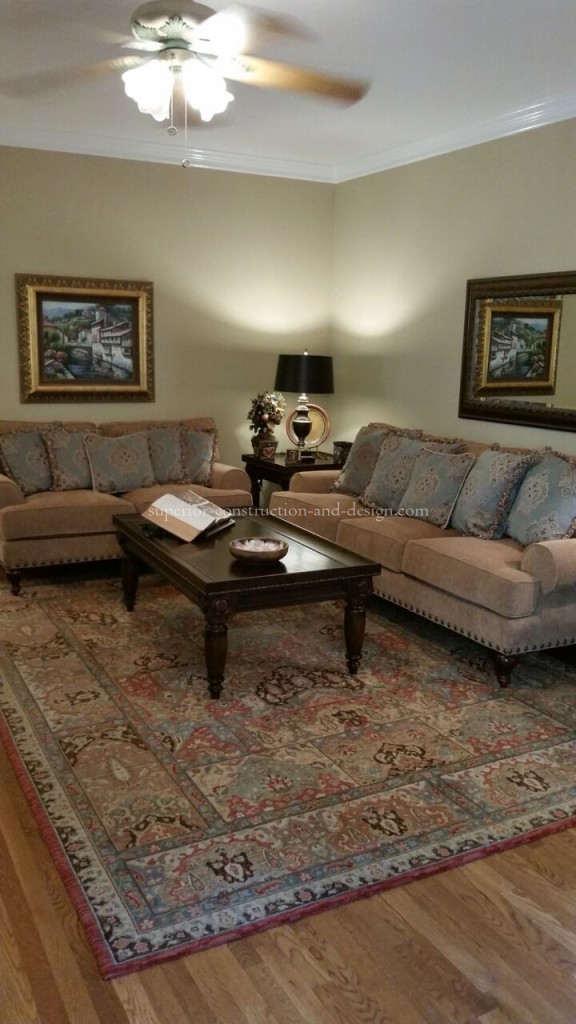 after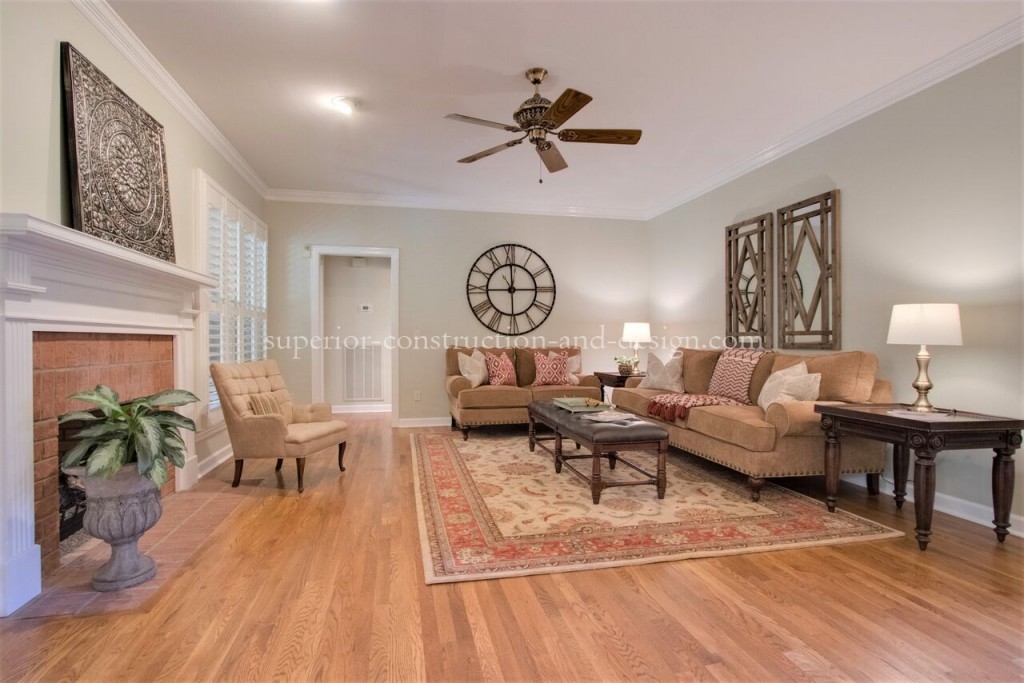 In the family room, we wanted to change the traditional aesthetic to a more updated transitional one. We painted the walls and swapped the dark rug and lamps for lighter ones as well. Fresh pillows, artwork, and accessories completed the transformation!

Last but not least, plants are a great way to add life and livability to a space. I never design a space without them!
indoor patio before and after
---
before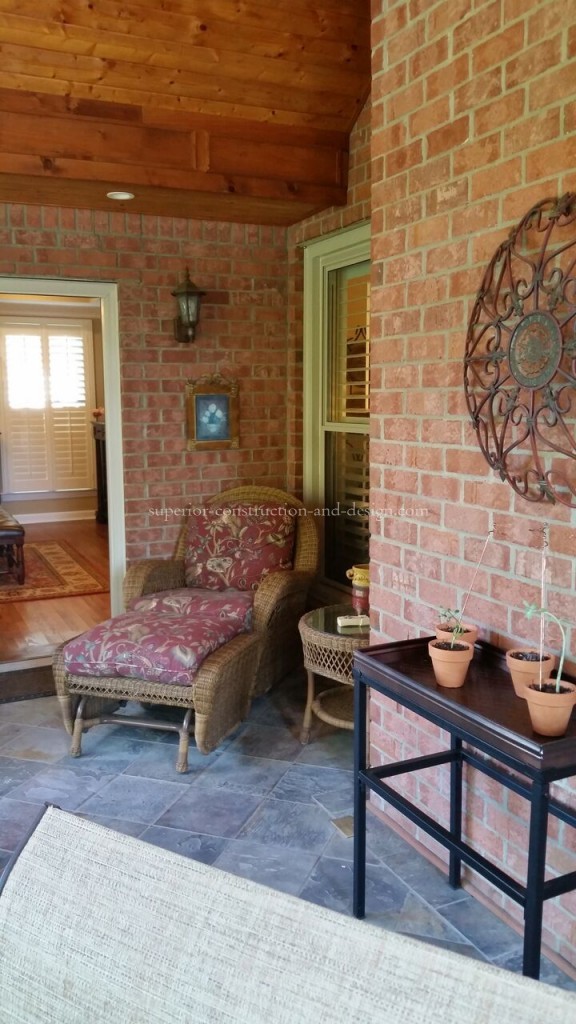 after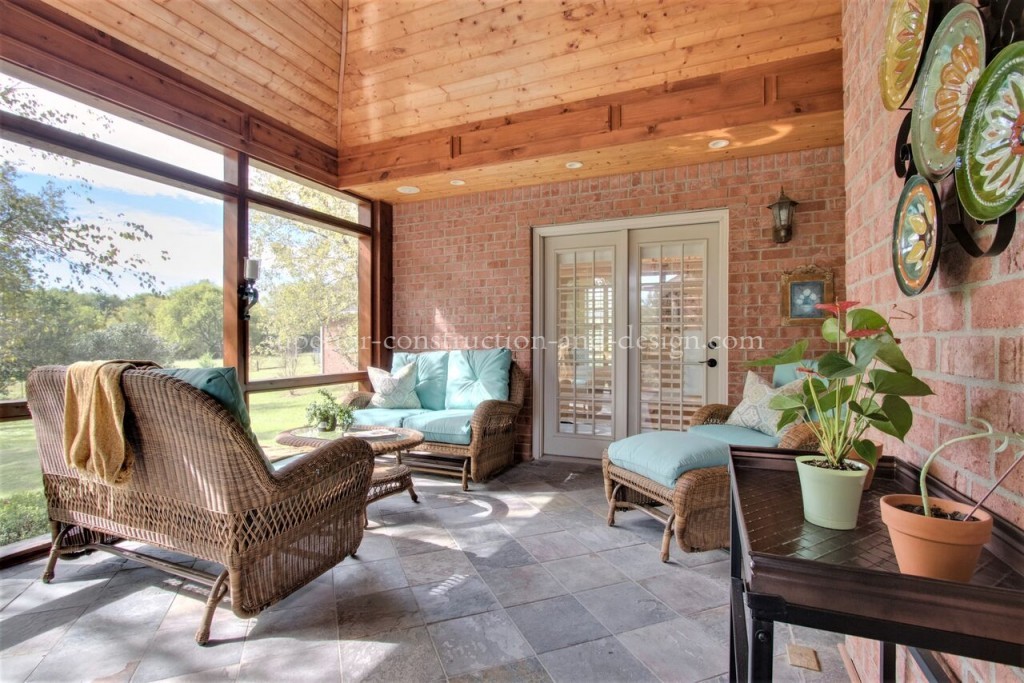 A simple cushion swap and on-trend accessories completely transform this space. These robin's egg blue cushions also mimic our light blue palette inside, keeping the indoor and outdoor spaces cohesive.
before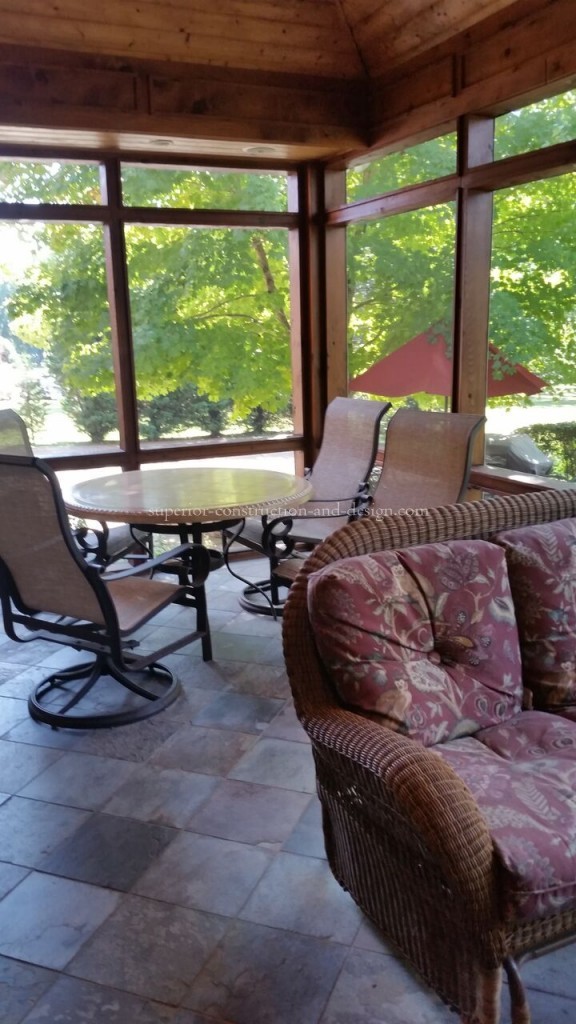 after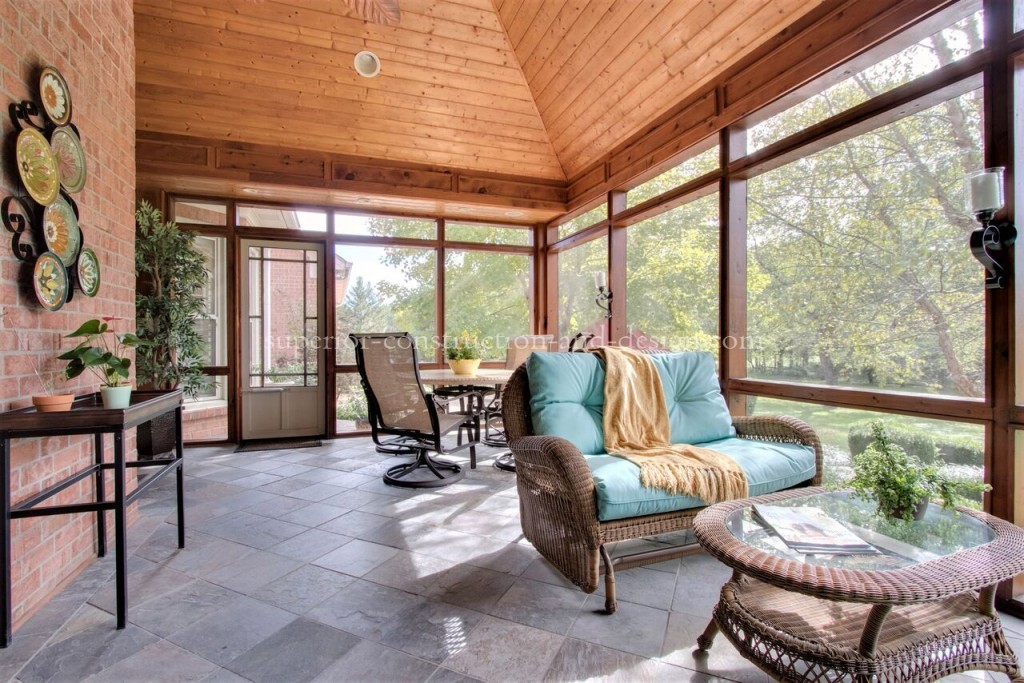 Greenery brings the outdoors into the patio and keeps it looking lively and inviting.
master bedroom before and after
---

before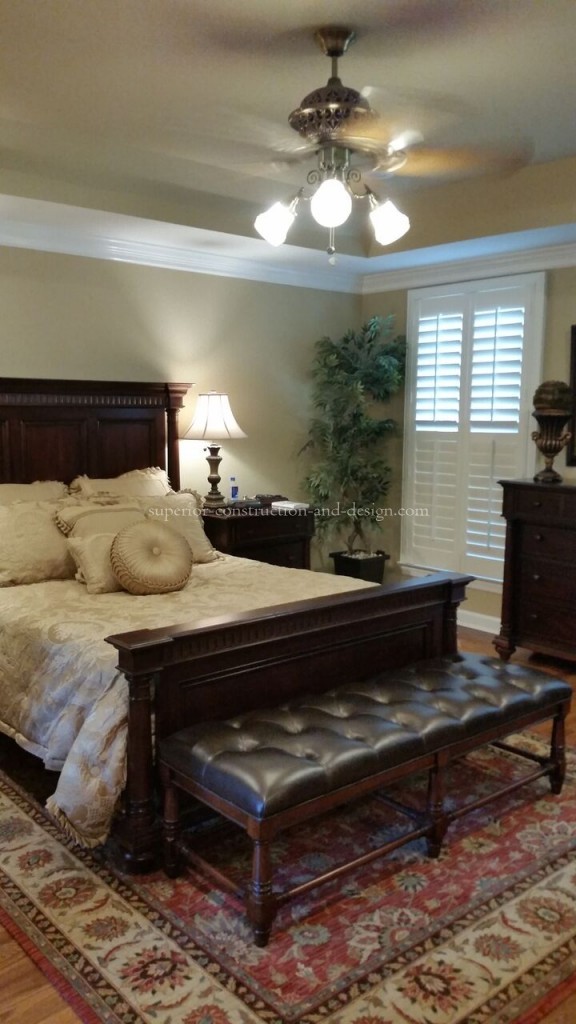 after
Like the family room, this master bedroom got a total makeover — and we were fortunate that the homeowners had already moved out and given us the creative freedom to do so!
First, we used a pale blue paint on the walls but opted for white for the ceiling. This "raised the roof" in the space. Meanwhile, eliminating the rug and bench opened up the floor space. Potential buyers could now admire those hardwood floors!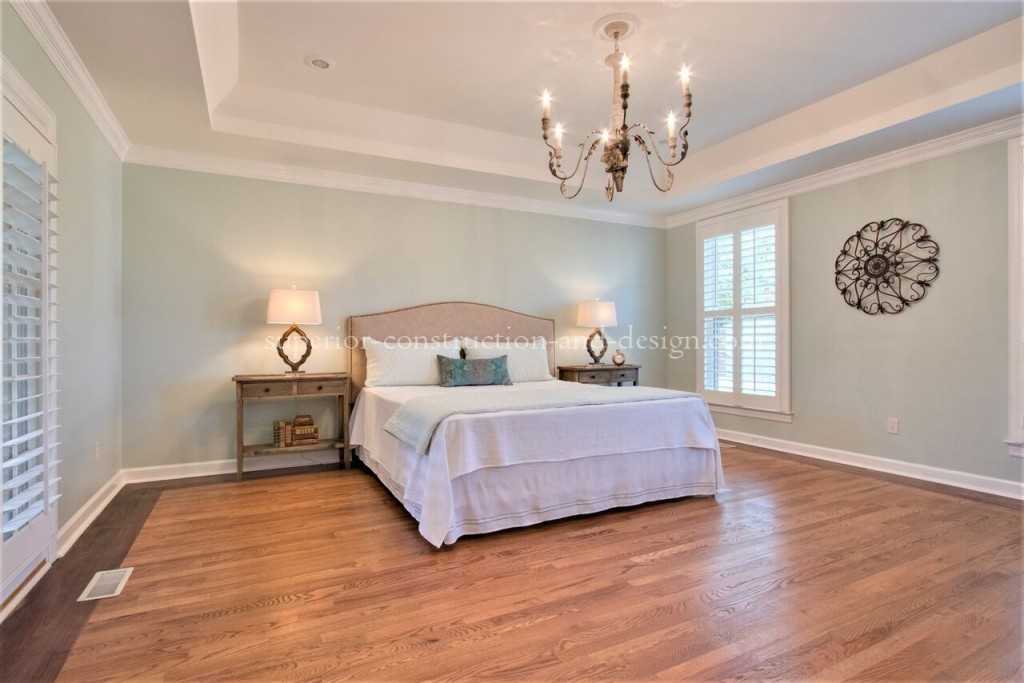 We also switched out the bulky ceiling fan for a slim, traditional chandelier. Paired with the updated furnishings, this room is now perfectly transitional — just like the rest of the home.
master bathroom before and after
---

before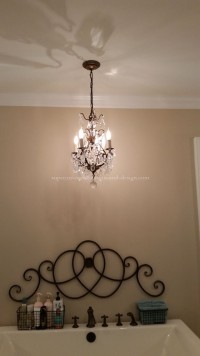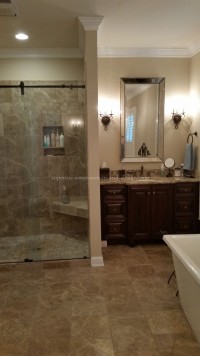 after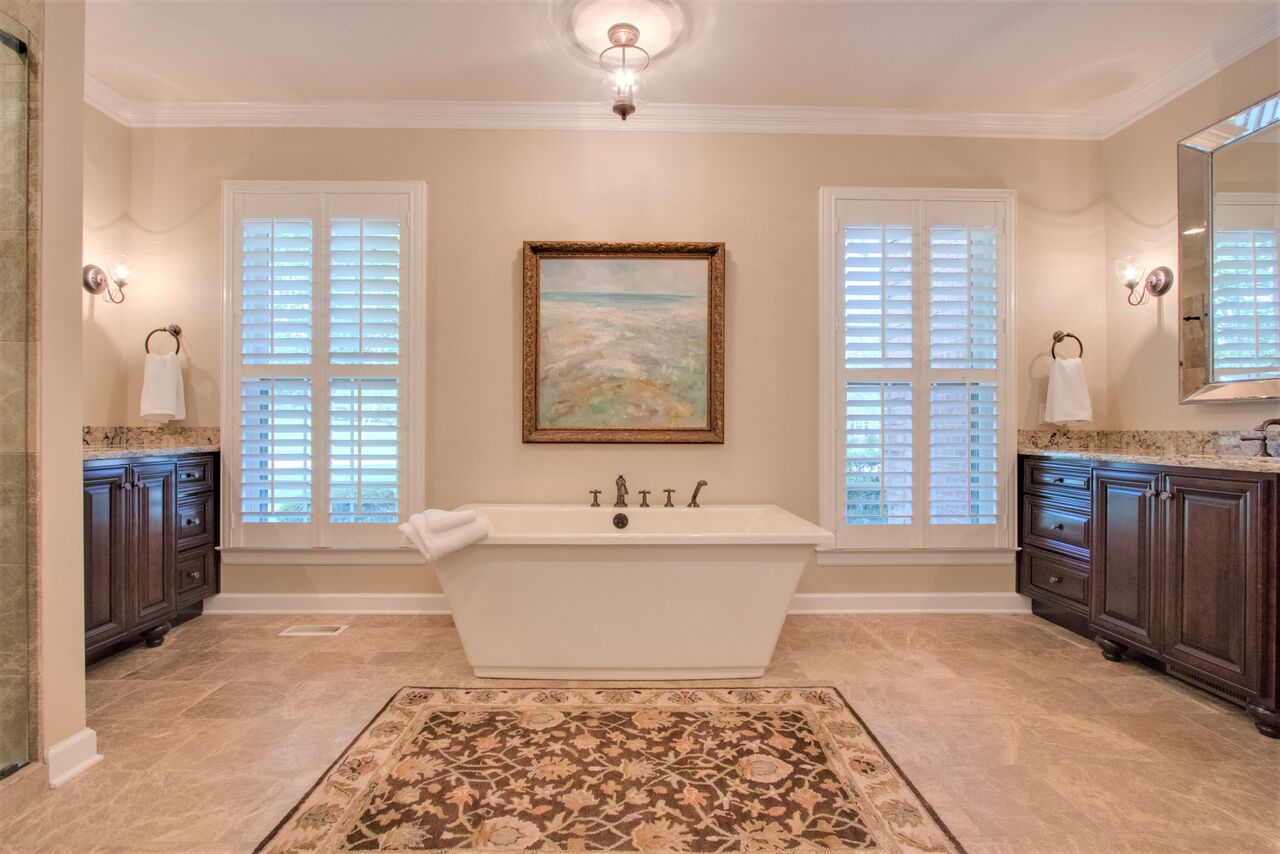 The high-placed light fixture keeps the ceiling space feeling open, while the large-scale artwork draws your line of sight upward. Add those together and you have a bathroom that looks much larger than before! Not to mention effortlessly elegant.
bedroom before and after
---

before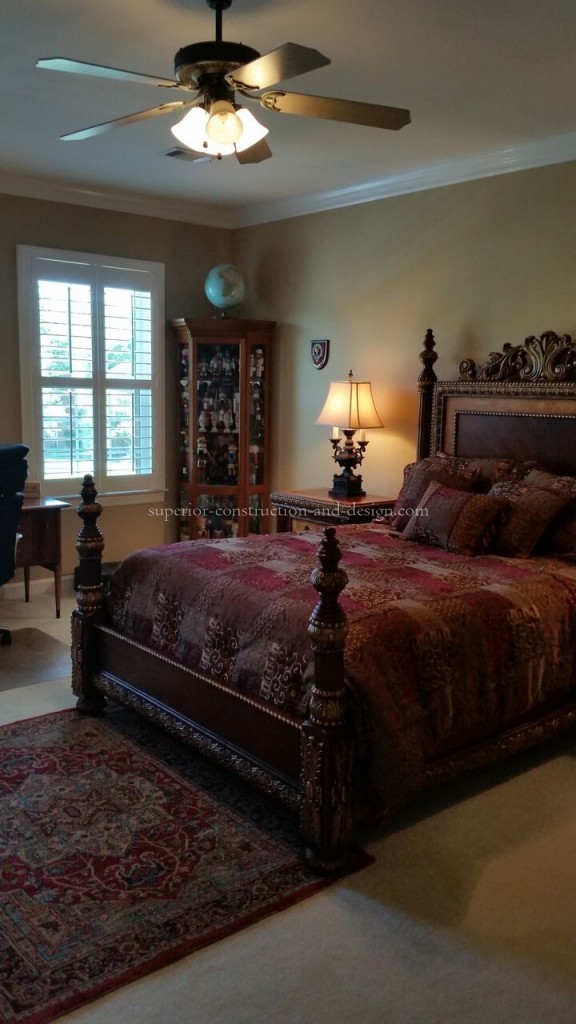 after

Here, we cleared the space again, added a large piece of art, and let the room's size speak for itself. Sometimes a little touch is all you need.
bonus room before and after
---

before
after

Who doesn't love a good ol' bonus room?! Here, we actually added a rug instead of taking one away. This creates a "room within a room" effect, perfect for lounging or chatting away.
before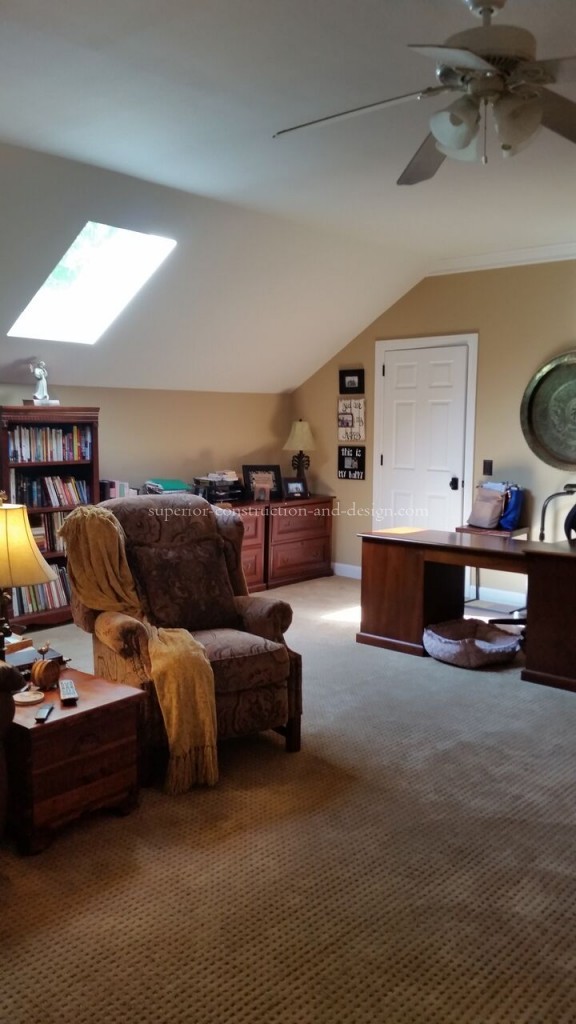 after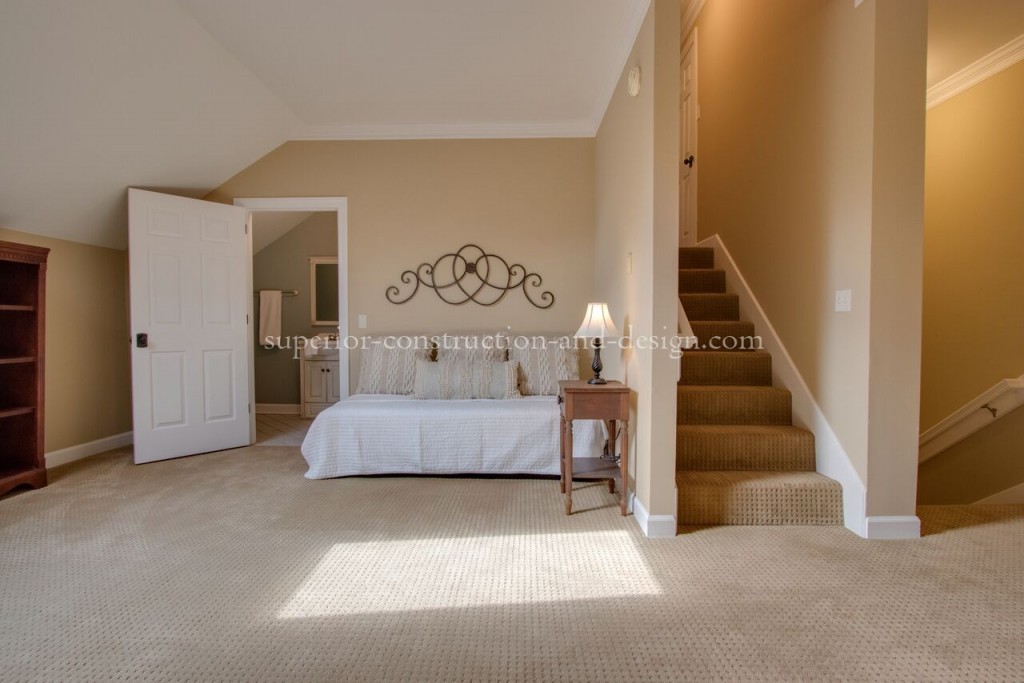 From desk space to cozy daybed. Now, this area speaks of sleepovers or snuggling up with Fido and a good book.
home office before and after
---

before

after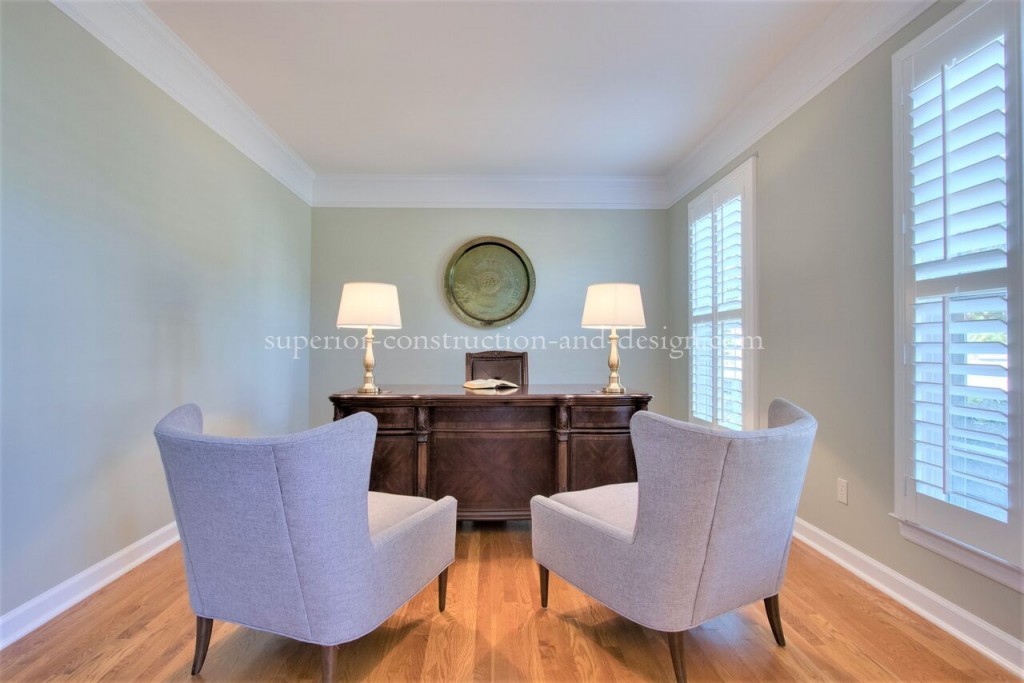 Although this home library was gorgeous before, the bookshelves took up a lot of space. A handsome desk, two lamps, and these wingback chairs create a professional vibe but show off a lot more real estate. 😉
Luckily, you don't have to wait in suspense for the happily ever after here… this home sold FAST and the sellers are thrilled! Another wonderful note to end the year on. 🙂
Quick tip: If you're selling your home in the new year, I highly suggest staging it or at least getting a professional consult to help you know exactly WHERE and HOW to prepare your home before putting it on the market. It truly makes all the difference in your final selling price.
Give us a call and we'd be happy to chat about it!
That's it for today… see y'all in the new year — where more adventures await!!
P.s. Looking for more Before & Afters? See our roundup of 15 Home Transformations that will Inspire You!