An Interior Design Field Trip… Behind Bars!
March 19th, 2019 | by Elizabeth | Posted in activities, coming home, construction | #construction, #hardwood floors, #interior design, #quality, #remodeling, #renovation, #revel woods, #superior, #tn

Design friends, it's story time! Remember not so long ago, when I may or may not have hinted on Instagram that I was headed to prison?

No, the fashion police were not involved. As it turns out, a wood flooring mill is located right inside a state prison here in Tennessee: Turney Correctional Facility in the tiny town of Only.

John Dupra of Revel Woods (a premium hardwood floor supplier) took a handful of designers from around the U.S. on an exclusive tour of American OEM and Hearthwood Floors. Thanks, Revel Woods!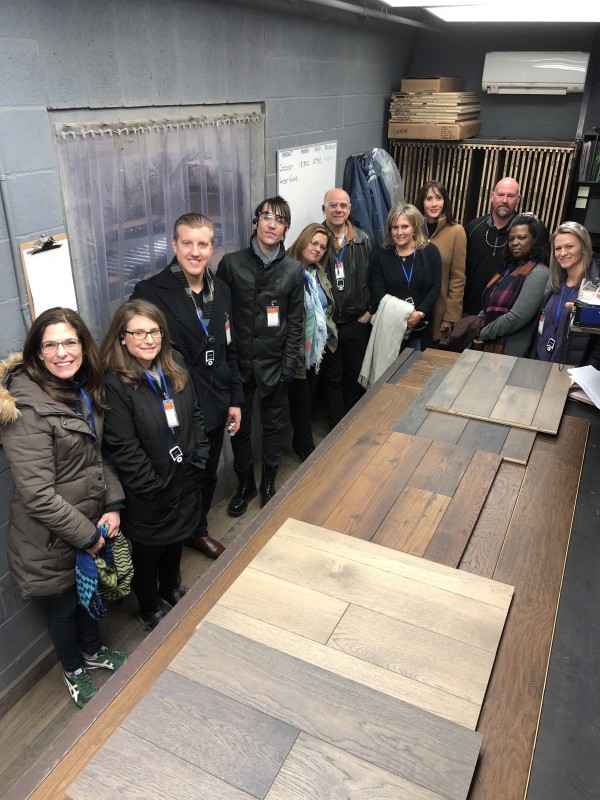 My design industry peeps:
LuAnn Nigara: A Well-Designed Business Podcast
Sarah Danielle: Mydoma Studio
John Dupra: Revel Woods
Jessica Duce: J Duce Design
Vince Nigara: Window Works of NJ
Lori Miya: Miya Interiors
Veronica Solomon: Casa Vilora Interiors
Rebecca Robinson: Rebecca Robinson Interiors
Now, I know I probably care more about hardwood flooring than you might (or any average homeowner), but this experience was too unique and enjoyable not to share with y'all.
I hope you enjoy this little peek behind the scenes, too!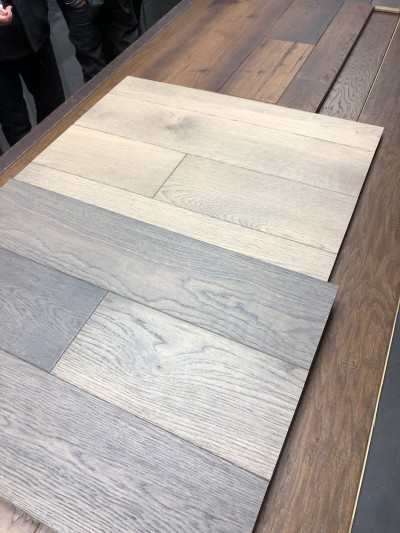 real talk
---

First, I want to get just a little serious for a moment (just for a moment), because this experience was so humbling and inspiring.
The wood flooring mill is operated by the offenders, and it was AMAZING to see how it functions as a voluntary rehabilitation program to get these men back on their feet.
Working in the mill is 100% voluntary and designed to rehabilitate offenders, helping them learn a trade and learn how to be an employee.

They make wages to pay any restitution owed, to send home to their families, and to save for their life after release.

The program also lowers

recidivism from 60%+ down to less than 10%

— so it really works!
In fact, the day we were there, a guy was leaving, like literally being released from prison. He participated in the program for five years as the mill electrician and saved $30k. He was smiling from ear to ear as he left!!
Now that warms the heart.
I could also feel the PRIDE each of them had in their work. They were so excited to explain their intricate processes and the skills required to achieve such a fine level of craftsmanship. It's far superior to what machines can churn out.
Which brings me to the product itself…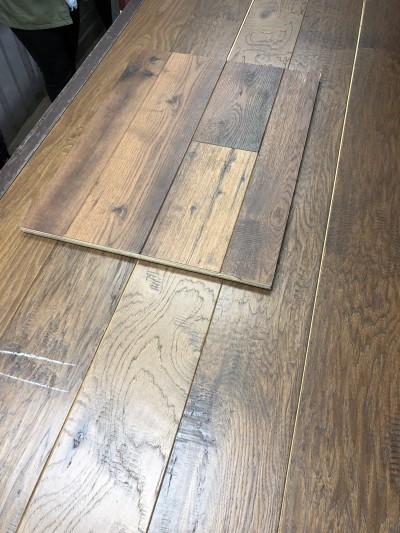 Hickory — look at those beautiful grains and stains!


superior hardwood flooring
---

Alright, let's talk about this hardwood. The custom work that goes into making these gorgeous pieces shocked me!
The work that is done by hand, called hand-scraping, is SO much more incredible than what a machine typically does. (Their pride is well-deserved!)
At one station, they actually measured the amount of stain on the wood. They used a scale to detect whether the stain was thicker in any one spot or if it was even across the piece…
THAT MUCH detail goes into it!
The man in charge of this station had so much practice he could eyeball it correctly before ever weighing it!! What an eye!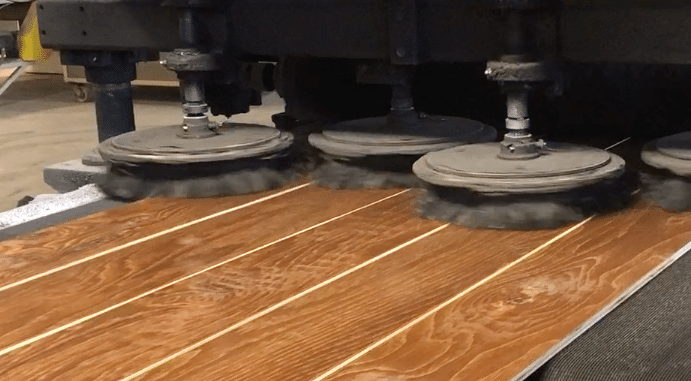 The staining brushes
the best part
---

Okay, the best part. Through Revel Woods's innovative direct-to-designer program, I can specify the exact flooring for any space — even if the project is on the other side of the country!
I share the property details, and Revel Woods provides selections appropriate only for that home, in that climate, with those materials. Genius.
Bonus: Revel Woods only partners with heavily-vetted mills, and John Dupra's emphasis on relationship building creates the best client experience for all involved. Their collaboration is more like that of family than of business associates.
I witnessed this all first hand on the tour with Revel Woods and Allie Finkell of American OEM. They believe in their product, they believe in their program, and they believe in each other…
And we believe in them!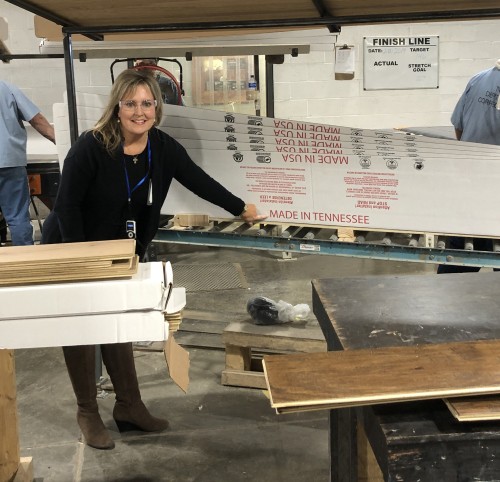 Oh how I love that these boxes not only say Made in the USA… but Made in Tennessee!!
Hope you loved going behind the scenes, and get ready, because you are going to be seeing a whole lot more of Revel Woods around here. I can't wait!
Hope y'all have an excellent week and I'll see ya back here real soon,
Elizabeth