Going Behind the Scenes at High Point Market this Spring
March 6th, 2019 | by Elizabeth | Posted in activities, design, events, news | #2019, #behind the scenes, #design bloggers tour, #high point market, #home decor, #interior design, #spring, #trends, #women

Okay, I know I owed y'all a blog post on Monday, but it has been a whirlwind of the best kind over here!

To get you up to speed, we attended KBIS (the Kitchen & Bath Industry Show) and IBS (the International Builder's Show) in Las Vegas…

Had our next flight cancelled by a freak SNOWSTORM (no, your eyes are not deceiving you)…

Which was supposed to take us to 3-day Design Influencers Conference in Atlanta…

To which we arrived in the nick of time! I say "nick of time" because it was there that the big secret (the one I've been practically bursting to share with you) was finally revealed! I won't make y'all wait.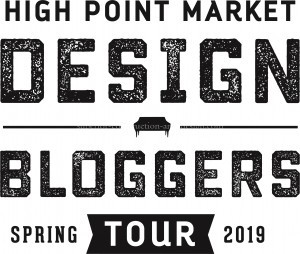 I'll be 1 of the 10 lovely ladies leading High Point Market's Design Bloggers Tour this spring! I can hardly express how humbled and honored I am to be chosen — and how excited I am to get a behind-the-scenes look at the latest in interior design and home decor!
The best part?
My exclusive access means YOUR exclusive access!! And we definitely owe you for voting for us so many times over the last few months!! 😉

so what do we do for YOU at High Point Market?
---
well now, that's a great question, because even though we have a ton of fun at High Point Market every year, we're really, truly there for you.
Here's what you can look forward to:
1. Stunning styles and trends we're excited about (here are a few trends we spotted at High Point Market last fall)
2. Our thumbs-up on quality furniture lines, designs, and products we've tested. Yes, we really do sit in chairs, play with lights, and nap on all the beds… just kidding about that last one… sort of. 😉
Speaking of which, if you aren't yet following us on Instagram, do it now! We'll be blogging (of course) but this is where we'll be sharing live updates through the event in April!
Take a moment…
Back? Wonderful. Before I wrap this up, I just want to share a quick preview of who we'll be seeing in less than a month!
who are we most excited to see at High Point Market?
---
First, I simply can't wait to meet the other 9 ladies joining the Design Bloggers Tour — I can practically see their talent and friendliness from here!

Niki McNeill of Single Bubble Pop | Alyssa Motheral of Grey Hunt Interiors | Stephanie of Olive and Tate | Tamara Matthews-Stephenson of Nest by Tamara | Courtney Allison of French Country Cottage | Alberthe K. Buabeng of Albie Knows | Heather French of French & French Interiors | Laura Hamburg of Willow Street Interiors | Haneen of Haneen's Haven
(Who's that girl in the top right corner?! Somebody pinch me!)

Second, the Design Bloggers Tour's sponsor lineup is looking fabulous in its own right:
220 Elm | Crypton Home Fabric | Dorel Home | E.J. Victor | Four Hands | Howard Elliott | IMC – Interhall | Lloyd Flanders | Made Goods | Pinnacle Seating Studio | SONDER Living | Universal Furniture
I recently spent some time with the folks at Universal Furniture — we actually met them at High Point Market in the fall last year — and we LOVE their products! Their new traditional line is especially up our alley.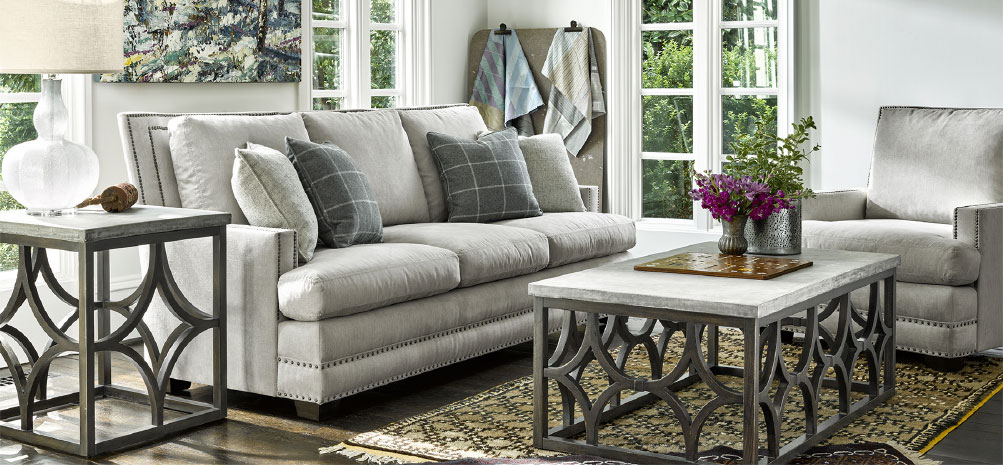 from Universal Furniture, one of the Tour's sponsors

Alright, that's it for now. The event starts in early April so I'll have more goodies for you then. Don't forget to sign up below to receive our upcoming blog posts the moment they're published!
Take care and see y'all soon,
Elizabeth