how to determine the correct size of a light fixture
July 28th, 2017 | by Elizabeth | Posted in design | #design, #ferguson, #lighting, #measurements
the problem
---
one of my favorite parts of designing any space is the lighting.
I liken the lighting and plumbing fixtures by plumbing service in north york in a design to the jewelry we use to accessorize an outfit-
they are the shine and pizzaz that add the extra wow factor to a space that might otherwise fall flat.
I'm all about the details in a space…and these details, well- they are so very important.
so for the last several weeks, I've been working on the lighting specifications for an extrememly large new build. As you might imagine, it takes quite a bit of time to source the correct styles, sizes, and finishes. I'm very thankful that my Ferguson rep, Kendra, is always on top of her game, knows her stuff, and realizes how important these finishes are to a space. as she and I were going over the plan specs and discussing the different spaces, I realized that the easy "trick of the trade" we use to determine the correct lighting size is not something everyone knows.
but it is a great trick everyone should know.
because if you've never run into this issue before, at some point in your life, you will. and you will remember this formula, and you will silently thank me for sharing it with you.
so you're welcome.
the problem you will face is this: you've decided you need a new light fixture for your space. let's use the dining room as an example. so you want to update the lighting in the room, and you begin to look at different options. you find the perfect one- but wait! is it too big??? it looks small in the showroom….but when you get it in the space how will it look? what if you hang it and then realize the scale is all off and it looks miniscule in the room. I can tell you that once a fixture has been hung, they aren't real keen on taking it back….and if they do take it back, you will pay a re-stocking fee.
the formula
---
so here's the simple solution to ensure you never run into a problem.
take the length and width of the room, add those two numbers, and that is the maximum width the light fixture should be.
easy-peasy, right??
yep, it's that simple.
now…this is assuming the ceilings are 8′ high. but what if the ceilings are higher??
add one inch for every foot of ceiling height over eight feet.
here's an example:
the dining room is 15'w x 20′ L with a ceiling height of 12′.
15 + 20= 35″ fixture PLUS 4″ (ceiling height of 12′ is 4′ over 8′, so add 4″) = a 39″ fixture
isn't that easy?
so file that little nugget away, because I promise you will need to pull it out one day!
in the meantime, here are a few pics of some beautiful lighting.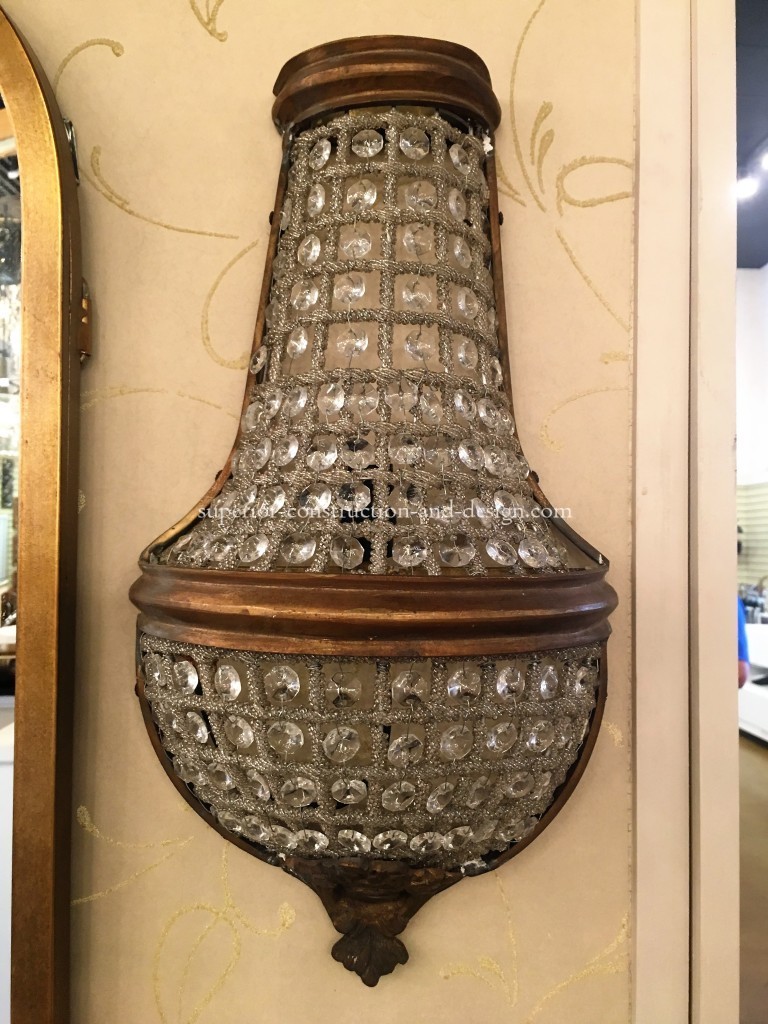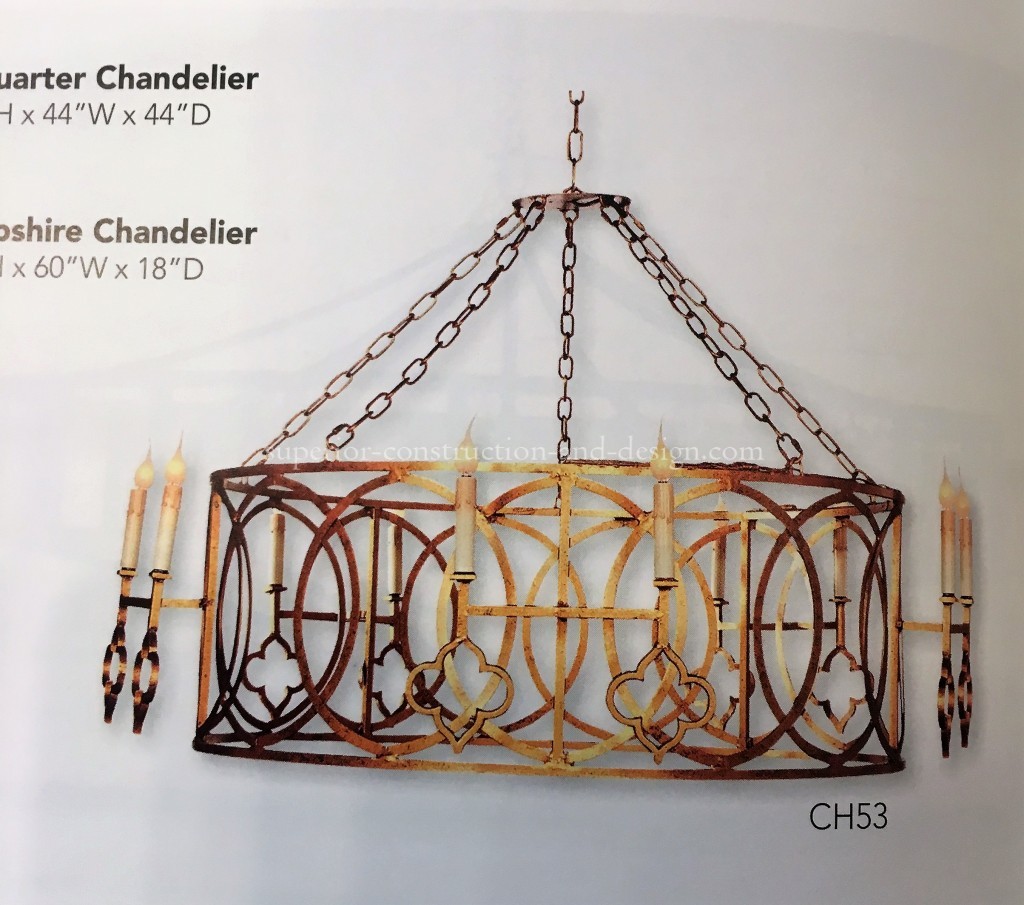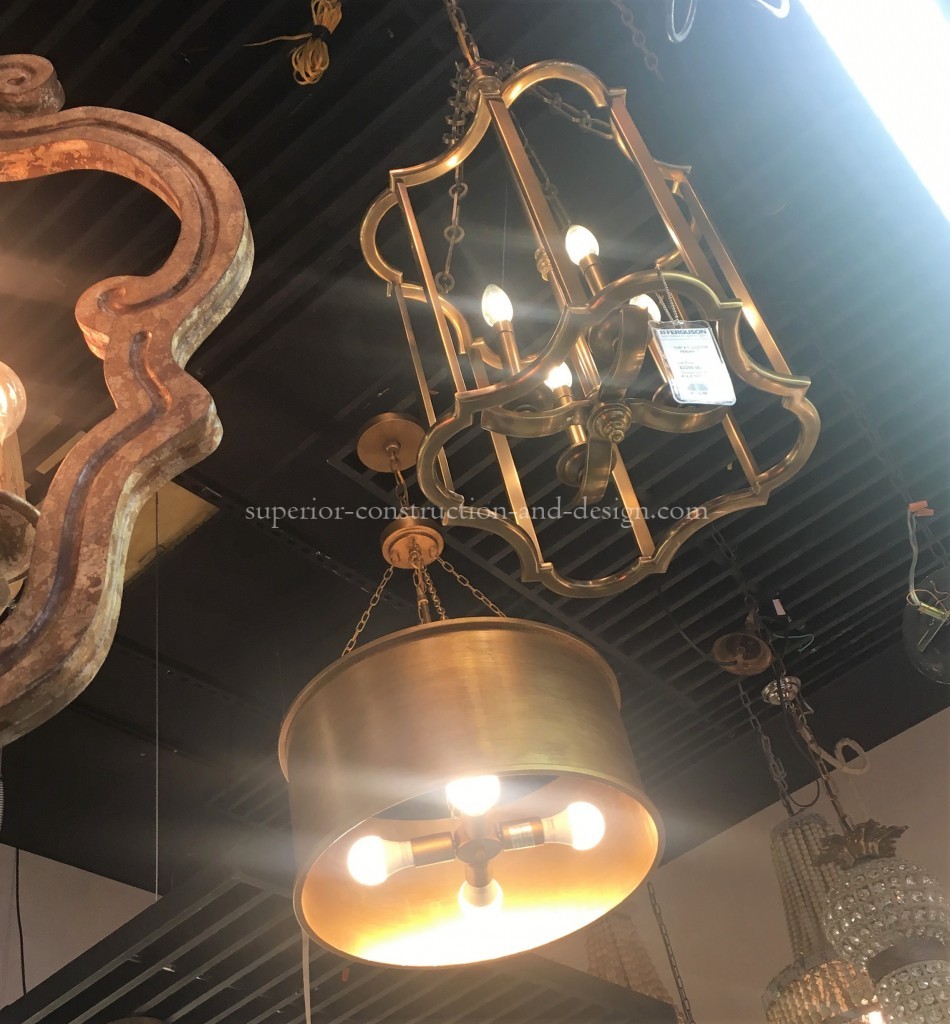 have lighting questions or thoughts?
leave me a comment below- I love talking lighting!
thanks for stopping by!