How to Add Livable Space to Your Home When a Family Member Moves In
June 28th, 2022 | by Elizabeth| Posted in bathrooms, construction, design, outdoors, remodeling

As y'all might have heard, I'm in the middle of building an addition at the Scruggs house for my sweet Mama. It has been a long process (going on 10 months), and while it's not so different from most of the construction projects we work on, it got me thinking…

If you're renovating or building a space for a family member to move into, there are a lot of little details y'all need to know! This week, I'm going to share:
The best places to create a dwelling unit on your property
The pros and cons of each (garage vs. basement, etc.)
The features and amenities you'll want to consider
What to do before you get started
Not moving in a family member just yet? Bookmark this one for future reference…it's gonna be good.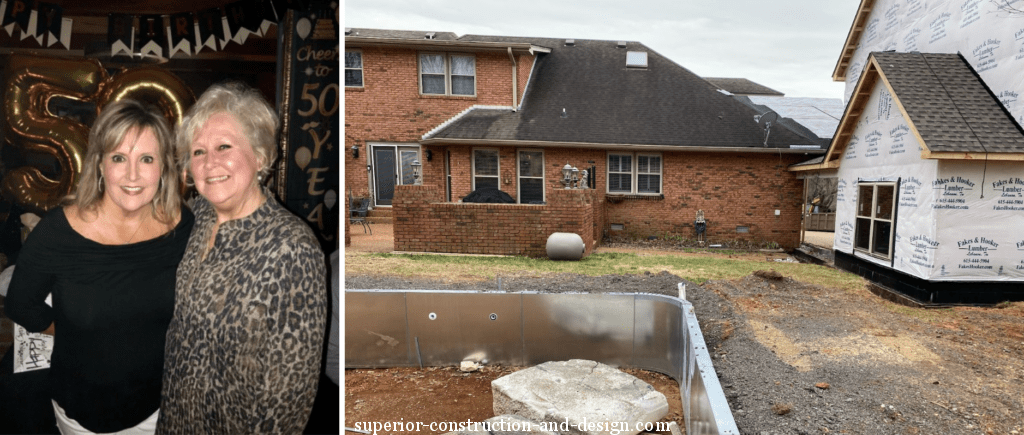 Where can you add extra living space for a family member?
There are several places you could consider turning into livable spaces in your home. Your top 3 options are to renovate a basement, convert your garage, or add a detached ADU (accessory dwelling unit) or addition. Here's what each is likely to entail:
1 | Renovating your basement.
Basements are typically easier and more cost-effective to build out because you already have access to water and electrical lines above. Most basements are roughed in that way to start. However, your basement may need to be waterproofed, which can tack on costs. This is why you'll want an experienced contractor to assess the space before you dive in.
You'll also want to consider how the space will be accessed. Is there a door leading outside, or will your family member have to walk up and down stairs through the main living space? Adding access is another expense, but one that may contribute to your family member's (and your) sense of independence, health (if mobility is an issue), and privacy.
2 | Converting your garage.
Converting a garage into a separate living area is another cost-effective option. The walls and roof are there, and most garages already have electrical lines wired in. Your garage may also have an external entry point as well, which would give your family member a private entrance. The downsides of converting a garage? It can be difficult to get HVAC and plumbing in there. Definitely work with a contractor to make a smart plan before doing any work.
3 | Build an addition or ADU.
This is the most expensive option and likely the most comfortable for your family member. Having a separate dwelling unit gives them privacy and autonomy, lets them come and go as they please, and feels like a house all on its own.
Of course, the drawbacks are that you will need to add all your electrical, plumbing, HVAC, foundation, walls, roof, etc. from scratch. If you decide to go this route, you should absolutely have a plan drawn by a draftsperson or architect, and you must check on property setbacks and easements to make sure the addition will fit within the space you have.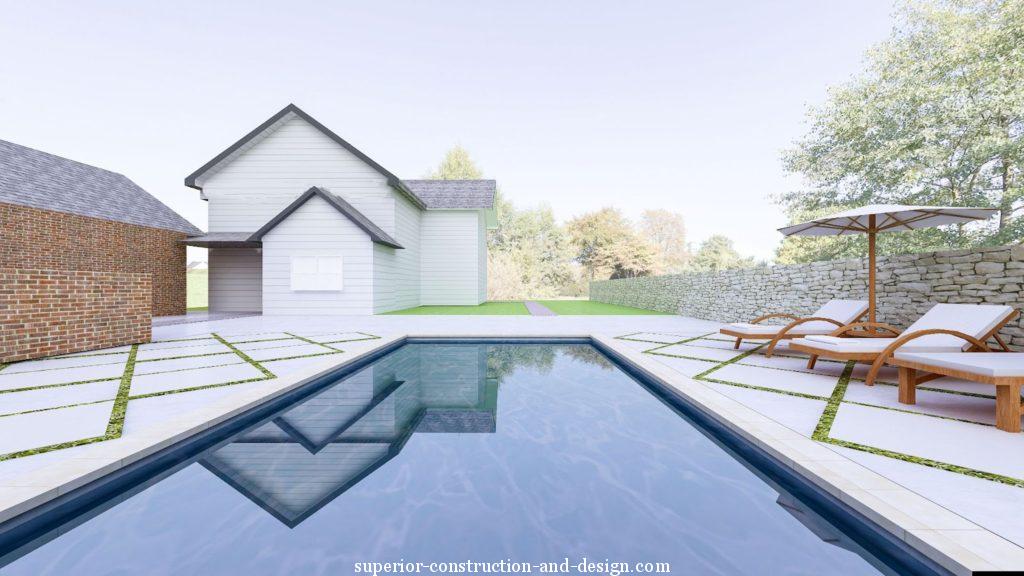 Amenities, Features & Upgrades to Consider
Increased amperage in the fuse box. Increasing your family size at home means an increase in electricity usage…and the potential for blowing fuses. (I think we've all been there.) Hire an electrician to assess your fuse box's ability to support the additional load and consider upgrading if needed. I increased ours to a 400 amp service to ensure we would have plenty of power for all the square footage.
Additional bathrooms. If you would like to include another bathroom on your property, you will need to check on how the property is "perked." If that's a new term for you, don't worry. It's simply industry-speak for measuring how much septic capacity (drainage) your property has. You won't want to add a bathroom without double-checking this!
Sound-proofing insulation. Whether your family member will live in the basement, the garage, or an addition, soundproofing is something to consider. It can help with privacy, keeping the peace, and creates a nicer living experience overall. You can talk to your contractor about adding this in.
Wide hallways. I always opt for wide hallways when building, but it's especially important if your family member struggles with mobility. Wide hallways give you room (now or later) to accommodate walkers and wheelchairs. In general, it's also a good idea for your home's value. Even if you have no plans to sell, it makes the property more accessible and desirable to a wider variety of buyers. Never a bad thing.
Zero entry showers. Same situation here. Zero entry showers are essential for anyone with decreased mobility, making it easy to get in and out. In general, this style of shower is safer for everyone, kids included, since it eliminates tripping hazards.
Grab bars and railing. If there are mobility issues, you may also need grab bars and railings for any stairs, steps, or long hallways. Grab bars are especially smart for showers, and fortunately, there are a lot of beautiful options on the market now. No need to get those commercial stainless steel ones. (Yuck.)
Low-slippage flooring. Tile is one of the go-to flooring materials for longevity, durability, and ease of maintenance, but if you're adding it to your family member's new space, you'll want to be strategic about it. Many tile options can be slippery, especially in wet areas. I suggest looking for low-slippage options with texture (read more about tile here) and/or layer your flooring with rugs and rug pads to keep them from sliding.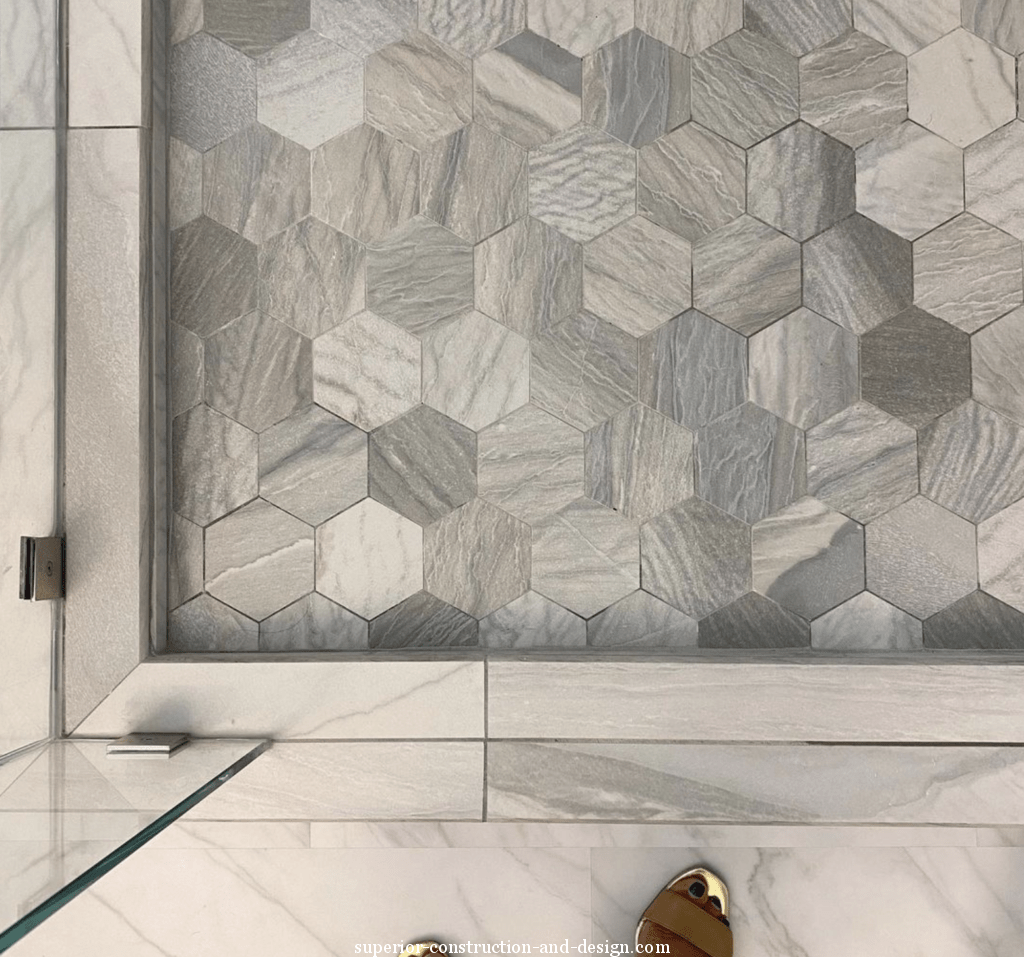 Final Words of Advice
My best advice for you (and I know I'm a broken record on this one) is to PLAN FIRST. The better planning you do on the front end, the easier the implementation. I also suggest budgeting an extra 10-20% for material pricing fluctuations and any unexpected issues that may arise. Having a contingency plan will make any issues feel like small bumps rather than big detours.
Well, that's it for now, but if you have any questions about building or renovating a space for a family member, please don't hesitate to reach out.
In the meantime, we'll be finishing up my Mama's house and moving her in soon! I can't wait to show y'all the completed space. Until then…
Xo,
E