Voting results + Look what I found at High Point Market this fall!
November 6th, 2018 | by Elizabeth | Posted in design

i can't wait to tell you how we did in the Modenus Designhounds Top 100 Design Influencers contest! Drumroll please… our blog here at Superior Construction and Design took…
11th place!!!
Out of 100!!!
Can you believe it?! Here we are in little Lebanon, TN, minding our own business, designing spaces and blogging away — and we're getting worldwide recognition! I can't tell you how honored and grateful I am. And I couldn't have done it alone…
THANK YOU to everyone who voted and to everyone who has supported us since we've been in business. Really, truly, from the bottom of my heart — thank you.
But the blogging doesn't stop here! I promised you some High Point Market trends and it's about time to deliver. 🙂
Screen appropriately lit? Both eyeballs ready to go? Here they are…
want a cozy-classy space? choose warm, buttery furnishings
---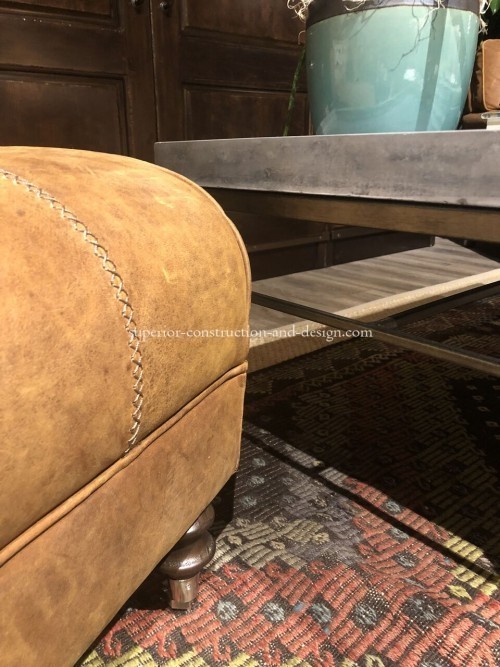 Warm is in! I noticed quite a shift toward warmer colors this fall, especially caramel browns and butterscotch golds.
These warm colors pair well with the existing trend of light and open spaces, because they keep the spaces from feeling too cold or lifeless. That's right — we want bright AND cozy!

today's designers embrace vibrant shades of green
---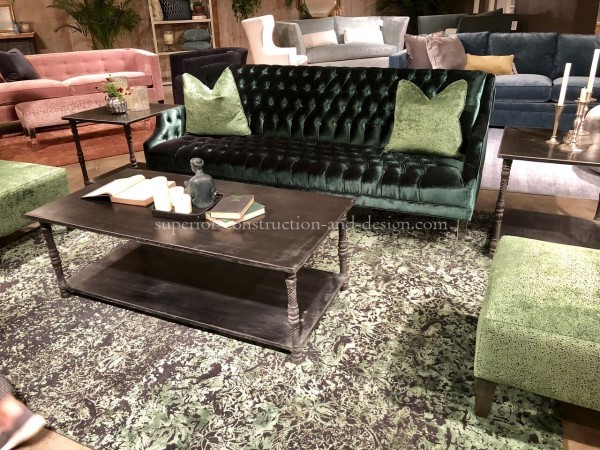 The emerald-green tone of this button-tufted sofa was featured all over High Point Market, but it wasn't the only shade of green…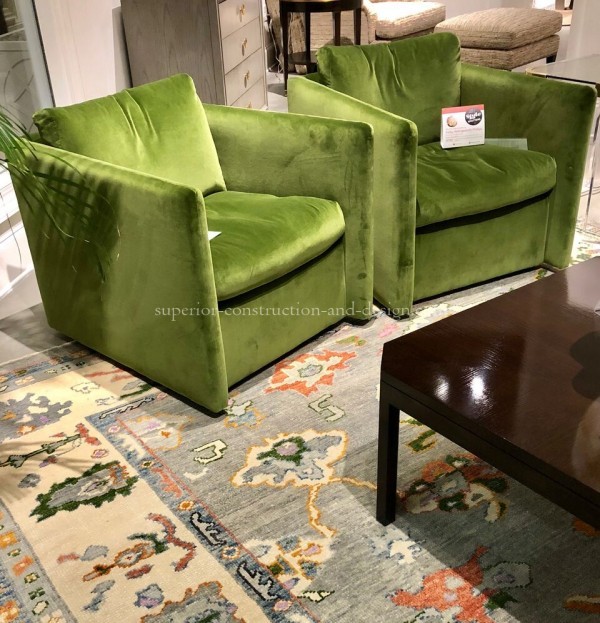 Nearly every vibrant shade of green was embraced! Like these sage-colored pillows and bright garden green chairs.
One thing they all had in common? Velvet, velvet, velvet. But that's not a surprise. 😉
have you heard of shagreen? you'll be seeing more of it
---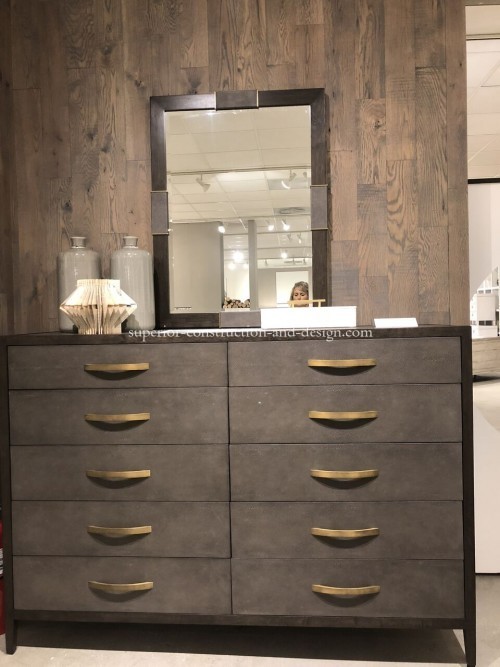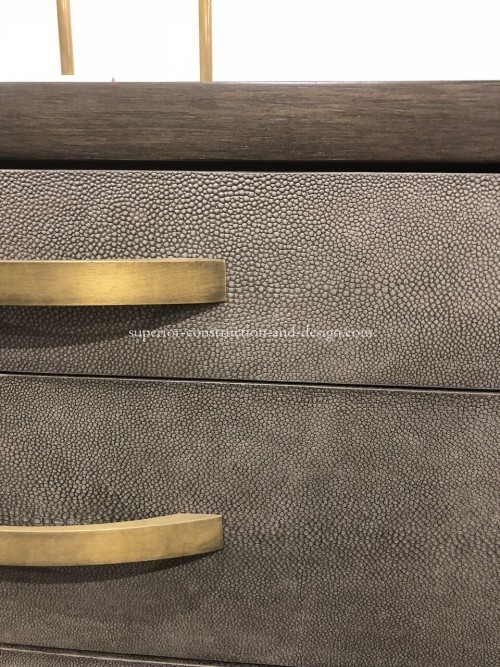 "Shagreen" is not another shade. It's shark skin (faux, that is), and it's one of the more subtle trend up-and-comers this year. I saw it on a lot of case goods, like this bureau below.
I won't lie — I kind of love that subtle texture!
concrete, not just for your front porch
---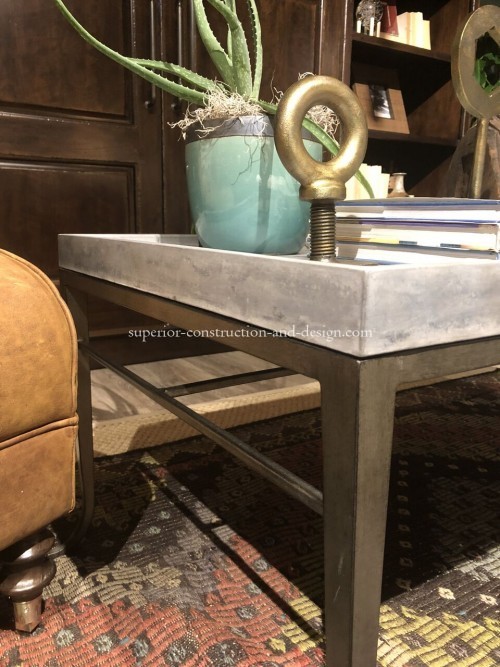 I saw concrete (real and faux) stepping into a bigger role this year, as table tops, the tops of case goods, decor elements, and more.
I can see why the trend is gaining momentum, too — concrete is one of those materials that age well and gain character over the years.
I love how this cocktail table uses sturdy concrete AND has raised edges! How many times have you knocked over a glass or Fido's overexcited tail sent something flying? This design might not solve accidental spills entirely, but it sure makes me feel better about them!
not a trend, but more High Point fun!
---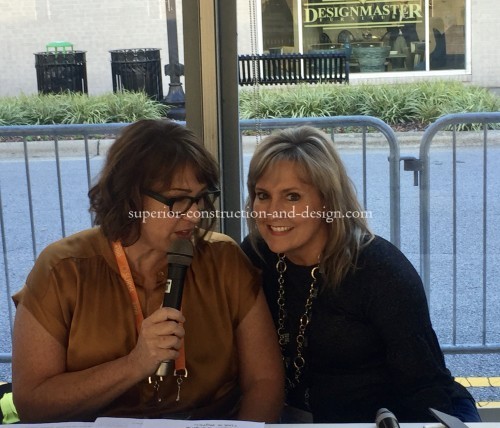 Just in case the design blog awards nominations weren't enough to tickle me pink, I was invited to tape a live podcast with Kimberley Seldon, the host of The Business of Design! What an honor!
Look at us sharing our passions. 🙂 Thanks for having me Kimberley!
for more High Point Market finds…
---
You probably guessed it – there's no way this is everything I saw and loved at High Point Market (blame more computer troubles). But I did post quite a few more on Facebook, so be sure to follow us there, too!
Coming next to the design blog and just in time for the holidays… some guest room essentials and fun Christmas decor ideas! Because we can never have too many ideas. 🙂
Until then, thanks again for your support (mean it!) and I hope you enjoy this beautiful November.