Everything You Need to Know about Designing Mudrooms
November 11th, 2019 | by Elizabeth| Posted in activities, built-ins, construction, remodeling, tips

After getting drenched by 2" of rain in less than two days last week, my yard is slushy and my mind is fixated on mudrooms! 

How do y'all feel about mudrooms? Have you been considering adding one? (No time like the present!) Do you have one in your home that could use a little refresh or added functionality?

As you can imagine, designing mudrooms is a bit different from the way we approach most rooms in the house. They have to weather a pretty big storm, especially here in Tennessee where every season is a rainy season!

So whether your mudroom needs love or you're fixing to add one in, here are my best tips for putting your best foot forward… yes, even a wet, slushy one. 😉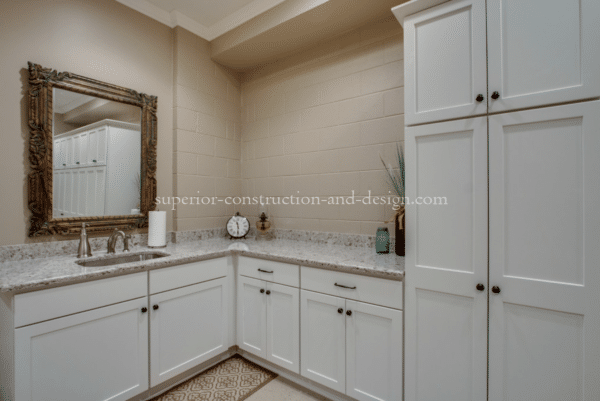 Q: What are the most important features of mudrooms?
A: Storage, storage, storage! A functional layout and smart flooring will be helpful too. And did I mention storage??
Q: How can you maximize storage in a mudroom?
A: You can never have too much storage space, but that doesn't have to mean built-in cabinets on every surface. You can get very creative with it, too. Add hooks on the wall for coats and hats, install built-in cubbies or benches, add baskets to shelves and drawers, or build pull-outs under stairways.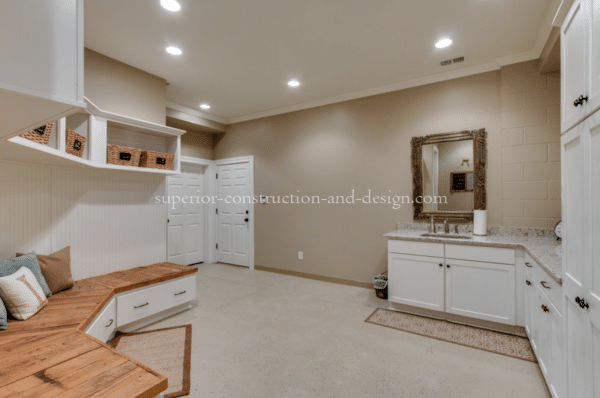 Here's a mudroom we designed right here in Mt. Juliet!
Q: What is the best type of flooring for mudrooms?
A: There's a reason it's called a "mud" room, y'all! And I'm sure you've had personal experience with dirty footprints, right?
When it comes to mudroom flooring, you ALWAYS want a solid surface, nothing porous that'll soak up the gunk. Solid surface flooring is typically tile, but lately I've been using LOTS of LVT or LVP. 
That's Luxury Vinyl Tile (LVT) or Luxury Vinyl Plank (LVP). These products mimic the look of real stone and wood and are great for wet areas. Most brands are waterproof up to 72 hours and extremely hard to scratch or damage. 
They are also softer to stand on than tile (good for comfort and for your back health!), and not as cold on the toes. 😉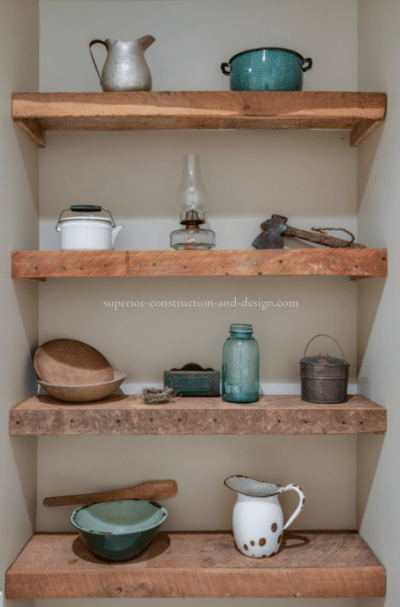 Q: What are some other mudroom essentials?
A: You must have hooks for coats, a place for shoes, and a spot to sit. No one ever complained about having a nice spot to sit and remove their shoes.
You might also want a drop-off area, such as a small shelf or landing spot for mail, keys, etc. We also like to incorporate lots of outlets (including USB outlets) for charging phones, etc. 
Lastly, I like adding in a fun place to write — whether it's a chalk board, white board, or cork board with paper pads and pens for quick reminder notes or love notes. 😉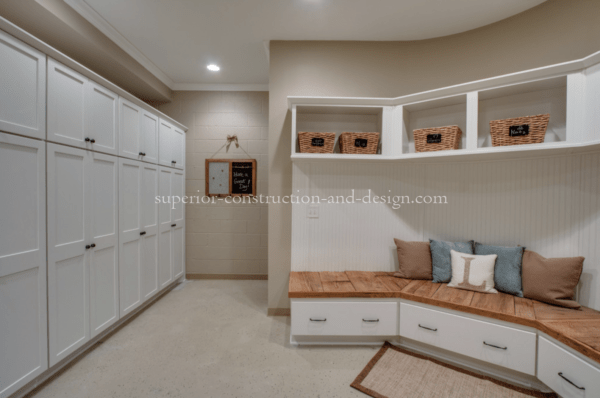 Q: How do you suggest creating a functional layout?
A: The best way to create a functional layout for your mudroom is to think about how you'll be using the space. Where will you be entering from the outdoors? Do you usually take your shoes or coat off first? Where will you be transitioning into the rest of the home? 
Your answers to these questions will determine where everything should go. And if you're working with a design professional, these are the questions they should be asking you, too!
Q: Any tricks for designing mudrooms to keep dirt from entering the house?
A: Add a drop-off basket outside the door for wet or dirty shoes!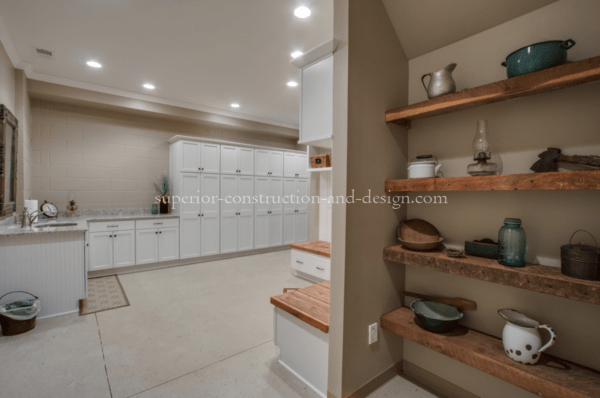 What other questions do you have about mudrooms? Ask away in the comments below!
Next week, I have a post for y'all about things you really need to know before starting a new build or home renovation. If a mudroom falls on that list, it'll be a must-read!
Xoxo,
Elizabeth