7 Must-Knows Before Your New Build or Large Home Renovation
November 19th, 2019 | by Elizabeth| Posted in construction, remodeling, tips

When a simple water leak turned into Watergeddon in the Scruggs home this summer, I knew I wanted to write a post for you with some new build and renovation must-knows. Because y'all, a big home project is not for the faint of heart! 

But it is SO WORTH IT, and we're happy and blessed to be on the other side of things these days. So before we tuck in to a good Southern Thanksgiving with our families, let's talk shop y'all!

Here are 7 things you should know before starting any new build or large-scale renovation:
1. You only get to pick two…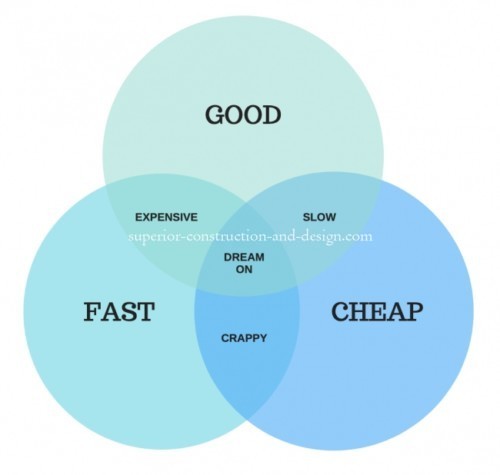 If you want good and fast, it's going to be expensive. If you want good and cheap, it's going to take lots of time. If you want fast and cheap, well…you get what you pay for (and that usually means crappy). 
When you consider your new build or large renovation, decide in advance which are your top two priorities… and just say "bye" to the third. Y'all will save a lot of time and headaches this way. Promise!
2. Set a budget for your new build or reno and stick to it
Whichever path you take on the budget side, cheap or not-so-cheap, you'll definitely want to know your numbers. And not just that, you'll want to know what each of those numbers cover, down to the fine details. Better yet, get it in writing!!! 
New builds and renovations (any home project, really) are infamous for coming with its own set of surprises. Now, that doesn't mean these surprises aren't manageable. They are. But you'll feel a lot less stress knowing if you don't have to guess who is covering it, whether there are funds, etc. You'll already know and be able to make a smart, unemotional decision.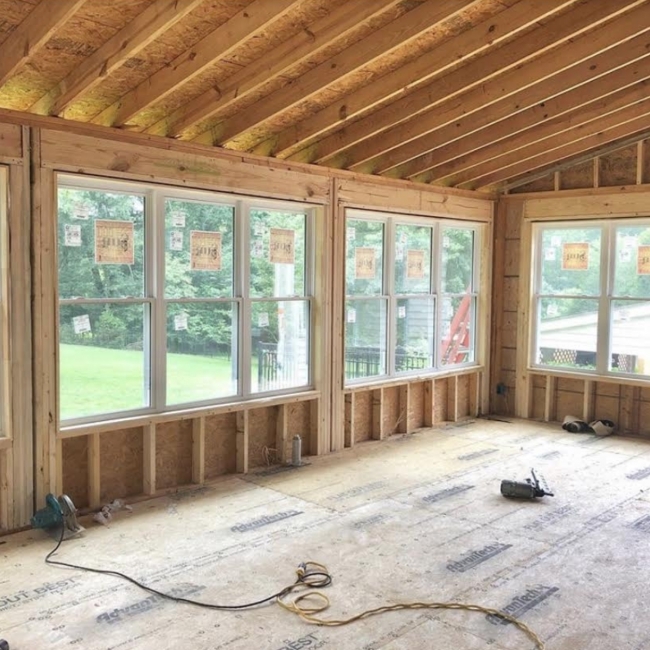 In-progress sunroom addition we're completing for a client
3. Patience is less of an option, more of a requirement for a home project
When I look at that little triple Venn diagram above, I have to suggest that you prioritize quality. And if you're prioritizing quality, well… anything that's worth doing, is worth doing well and takes time.
In fact, whether you choose the fast or slow route, it's still probably going to take longer than you plan for. (I'm lookin' at you, Watergeddon.)
When it comes to a home project, patience really is a virtue. It's the place you live in, the one you'll love for a long time, and likely your biggest investment. Take care of it and give it the time it needs to be perfect for you and your family.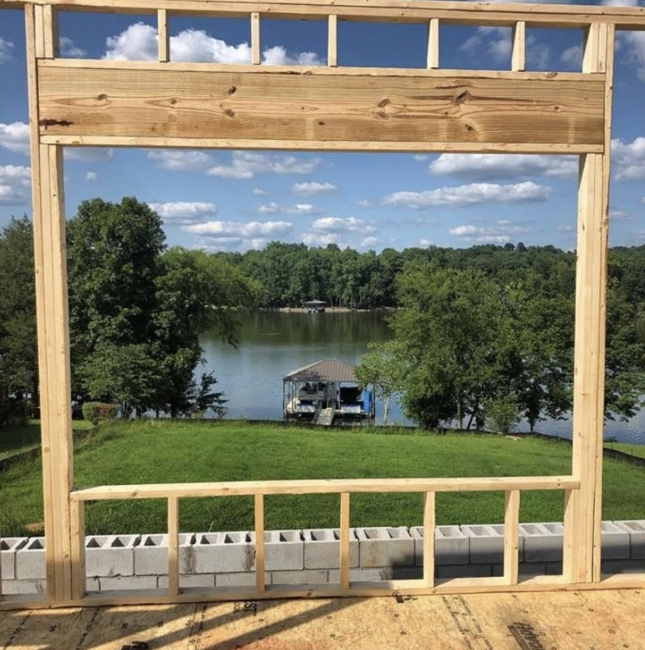 The Lake House New Build, currently under construction for a lucky client
4. Expect more details and decisions that you could ever imagine
There are decisions to be made on everything — from what color hinges you want on the interior and exterior door slabs, to what kind of metal you want on the exterior soffits.  Add that to the overwhelming number of choices in a single plumbing or lighting showroom, and it's nuts! 
And yet… these decisions have to be made quickly and efficiently.  And — surprise! — the timing of those decisions also matters. For instance, we start working on cabinetry first thing, because it takes many weeks to nail down the design, and then many more to custom make or order. 
This is where having an experienced professional on your team is invaluable — they know what you don't and they have your back!  
As a GC and design firm, we know all the latest and greatest products and can reduce the choices quickly and easily based on our knowledge of the plan and your situation… and we consistently attend design events like High Point Market and KBIS to stay updated!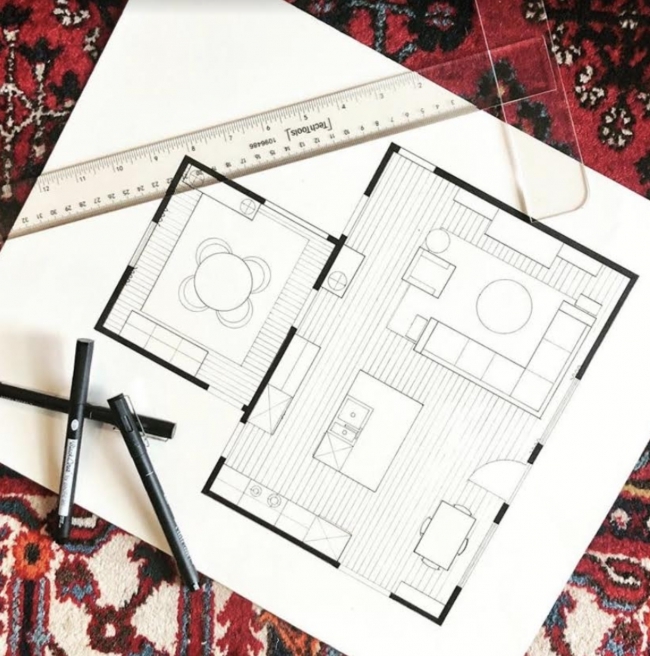 The amazing Lenneke's hand-drawn, to-scale floor plan!
5. The bigger the project, the more trust you need to have
Building a home is not a DIY project. If you've been thinking of a new build through this lens, I strongly suggest running in the opposite direction quickly!I'm not saying it can't be done, but it can turn into a very expensive education really quickly. 
When you hire professionals, you are paying for more than their work hours — you're getting their many years (decades even) of expertise. This saves you a lot of time and money down the road, but you have to trust it.
The bigger a project gets, the more you'll need to trust the professionals you've hired to bring your dream to life. If you don't trust them, have little patience, or are someone who's easily overwhelmed (it happens!), then I have to tell it to you straight — a new build is probably not for you.  You'll likely be much happier moving into a home that already has exactly what you want.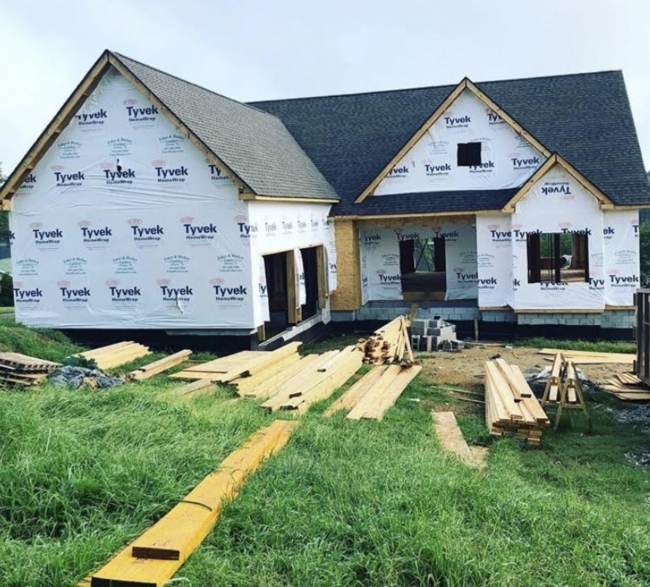 The Lake House New Build is underway!
6. You should probably hire a General Contractor (GC) for a new build or renovation
Yes, I know I'm a General Contractor myself, but this is not about tooting my own clarinet over here — it's about helping you make the smartest decision for you and your project.
With a GC, you don't have to take months to assemble a team, get everyone on the same timeline, and manage a group of strangers you hope you can trust – a GC takes all of this off your hands. And the tradespeople? Not strangers. 
A well-established, experienced GC will provide skilled, pre-vetted tradespeople for your project. It's personally taken me over 20 years to assemble our team, and I wouldn't trade them for the world! 
When you hire a GC, you are purchasing experience, time, and professional project management. If you're still not sure, here's a great post comparing the pros and cons of hiring a GC vs. DIY'ing your reno.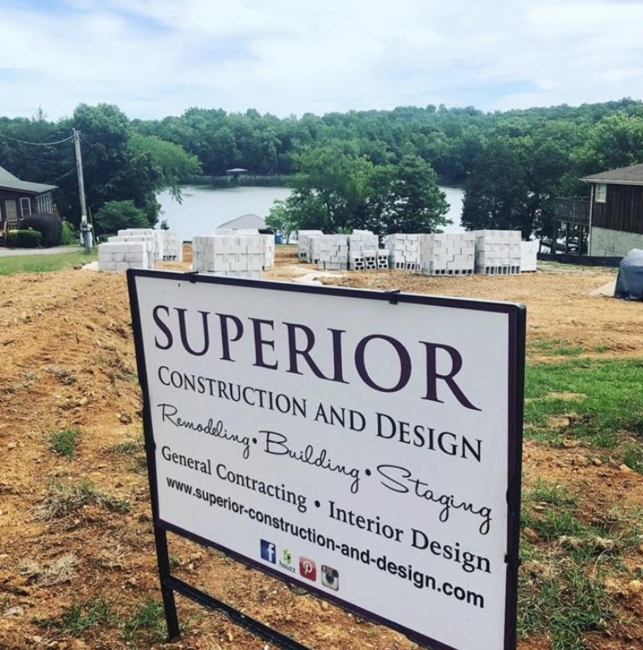 7. Look for professionals with the experience you value
Are all GCs made equal? Of course not — we're real people! We all bring our own unique experiences and perspectives to the table. Maybe you love architecture and want a GC who specializes in a certain style. Maybe you want your home built and designed by an interior designer. (That's what we do.) Maybe you want something else entirely.
When you search your area for that special team for your project, decide what you want most in a GC first. Then look for the experience you value. That way, when you meet the right person or team, you'll know it!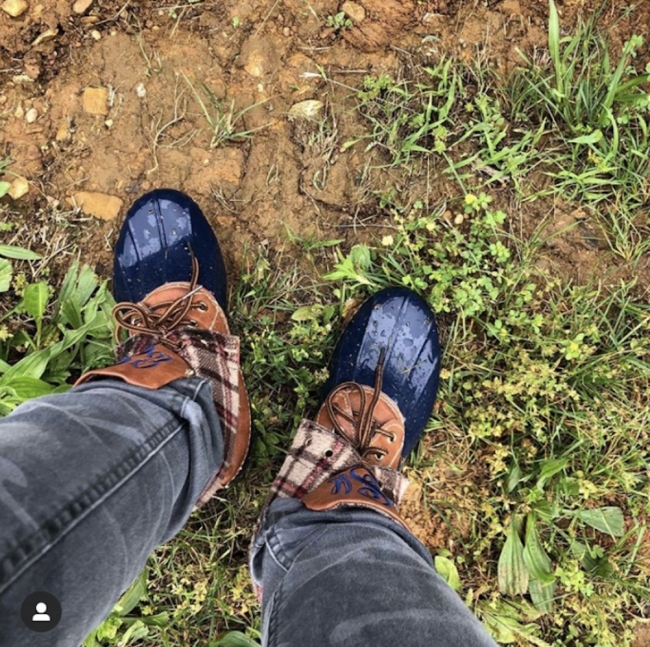 Just helping build dreams over here. 😉
Okay, whew, that was a lot of info and brought up a bunch of memories, from our projects with clients and from our own "house to home" journey. 
And hopefully I haven't completely scared you away from a new build or big reno, because I'll say it again… living in a home you love is fulfilling and inspiring on SO many levels. If you have big dreams y'all, you know you have my full support in chasing them!!
I'll leave things here, but if you have any questions at all, don't hesitate to drop a quick comment below and I'll do my best to answer. In the meantime, I'll see y'all in a weeks for an extra special post I can't wait to share!!! 
Hugs,
Elizabeth