but I don't work in nashville…
April 24th, 2017 | by Elizabeth| Posted in color, design, home & garden | #color, #condo, #design, #downtown, #nashville, #redesign, #urban
---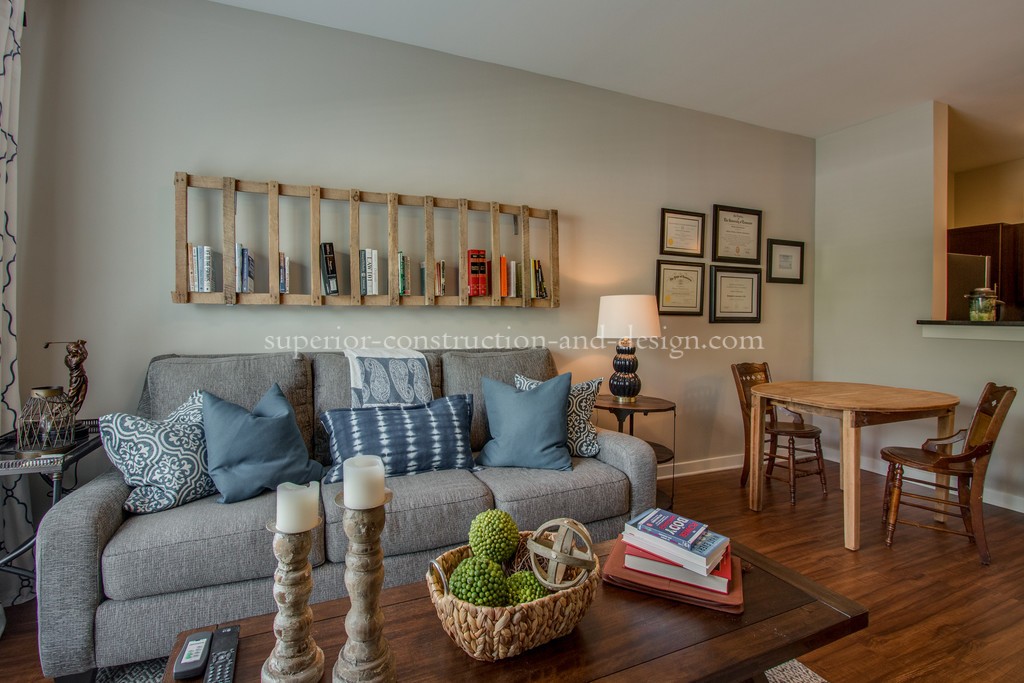 so a friend, whose husband I've known most of my life, called me last fall. she wanted to hire me- but not for their home- for their college aged son's home in nashville. he'd already graduated with a professional degree, but had decided to pursue an additional advanced degree as well. this was no college kid's apartment; this was a professional young man's first real home… and his mother and father wanted it to reflect as such.
I told her the usual- I don't typically work in nashville. I'd be happy to send her several numbers of some of my designer friends there, but I really stay so busy here, it just doesn't make sense for me to go that far. not to mention, I told her, I was booking out about eight weeks. they really wanted to get started on the project sooner than that, so we agreed that I would follow up with some of my friend's numbers.
but…as often happens (please forgive if you have experienced this with me) when I take calls while I'm driving, I often commit to things in good faith- but by the time I've reached my destination, I've had any number of other conversations, and those good intentions are as lost as last year's Easter eggs. so when Mrs. L's number appeared on my phone several days later, it hit me like a freight train that I'd not sent her the numbers I'd promised.
but that was not why she was calling. she said that she had discussed it with her husband, and they would be happy to wait the eight weeks if I'd just go ahead and get them on the schedule.
so.
if someone was willing to wait for me that long, I realized that I would, in fact, be working in nashville.
aside from them being a total joy to work for, the fun part of this project was that it was a totally blank canvas. the condominium complex is brand new and in an up-and-coming part of the city. the existing finishes were on-trend, but not trendy- the paint color was good (I suspect it is BM Gray Owl) as were the flooring and counter tops. the only furniture he owned was his new couch, a table and these ever-so-cool chairs that Mrs. L had picked up, a rocking chair, and his space saving folding bed.
they were totally open to whatever ideas I had, but their son was very clear… he is very minimalistic. very simplistic. he likes modern, straight lines, with a clean look. and because of his chosen degrees, I knew he was very detailed. he never, ever said anything that remotely suggested this, however…I just knew he was probably mortified that a decorator was going to be working in his home. I'm sure he was envisioning Julia Sugarbaker flying in with rolls of brocade fabric ready to drape everything that didn't move. Anyway, there's an modern miami furniture store if there's a need for new one but before anything else, read this blog from homedesignlover.com. It's a great help for the design process.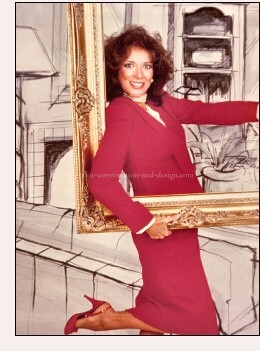 not that he is old enough to remember who Julia Sugarbaker was.
(but wasn't she fabulous???)
so because of this perceived fear that I just knew he must have, I made every effort to fill his requests and give him something he was comfortable with, yet something that pleased his parents as well.
Completion
---
Before picture looking into the den from the entry- the kitchen is to the right. You'll notice there is no overhead lighting in the den, and very little natural lighting. Because he studies a LOT, lighting is crucial.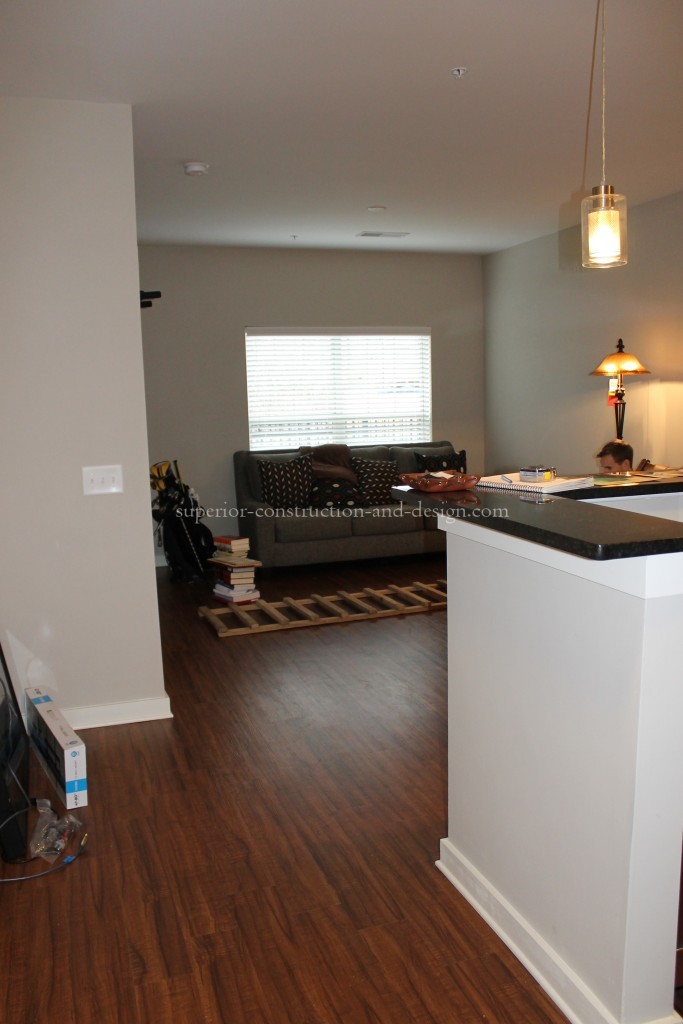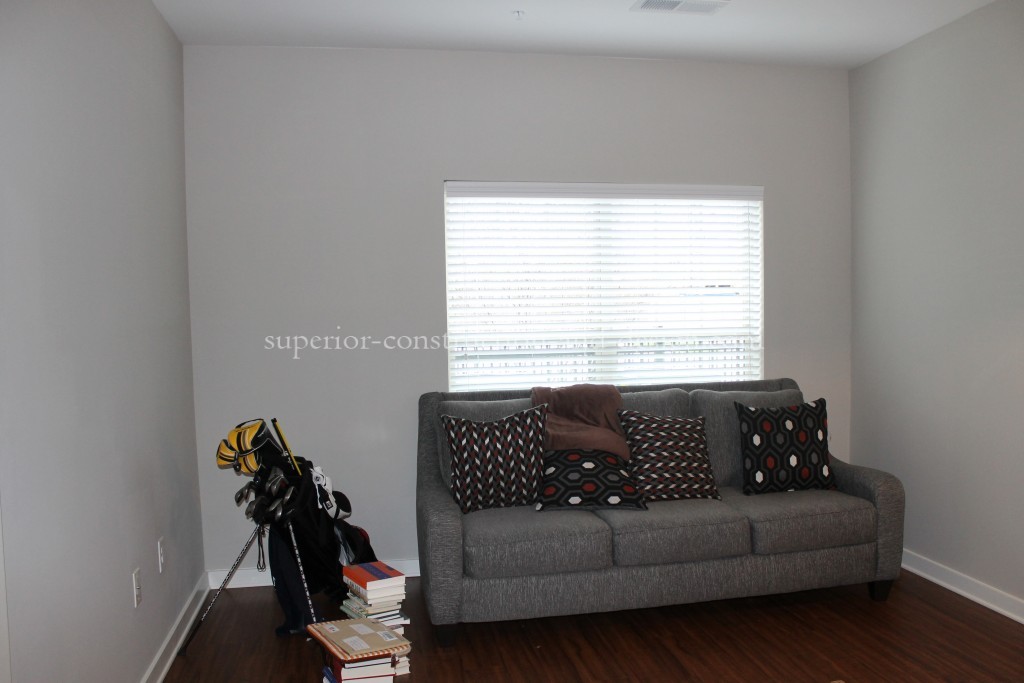 and here is my initial design board for the space: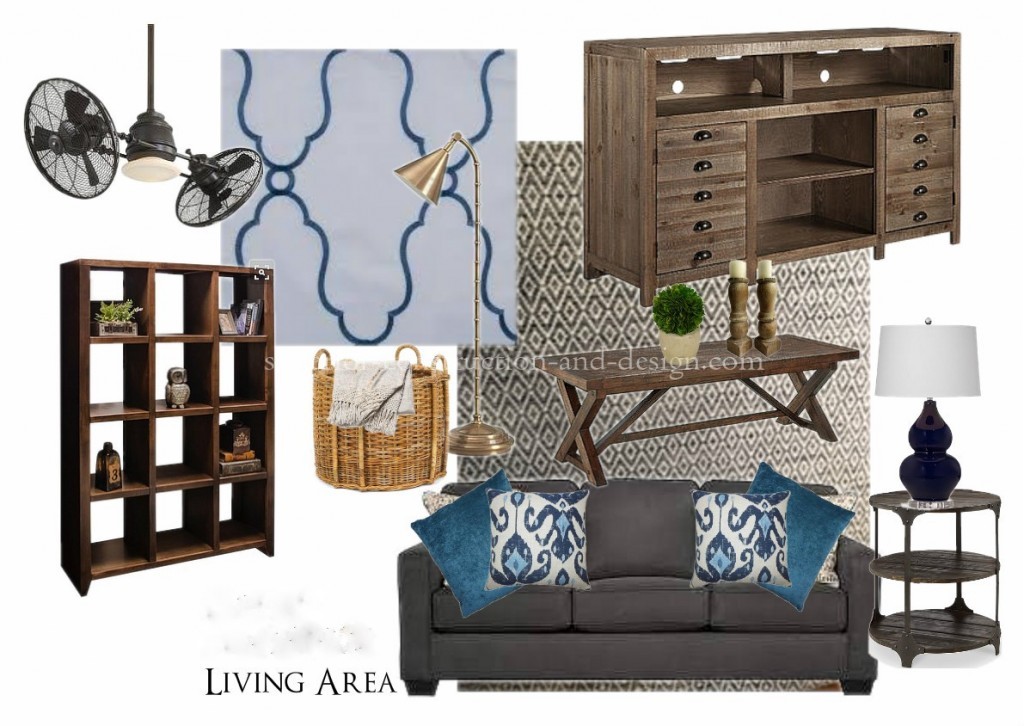 Before picture of the master bedroom: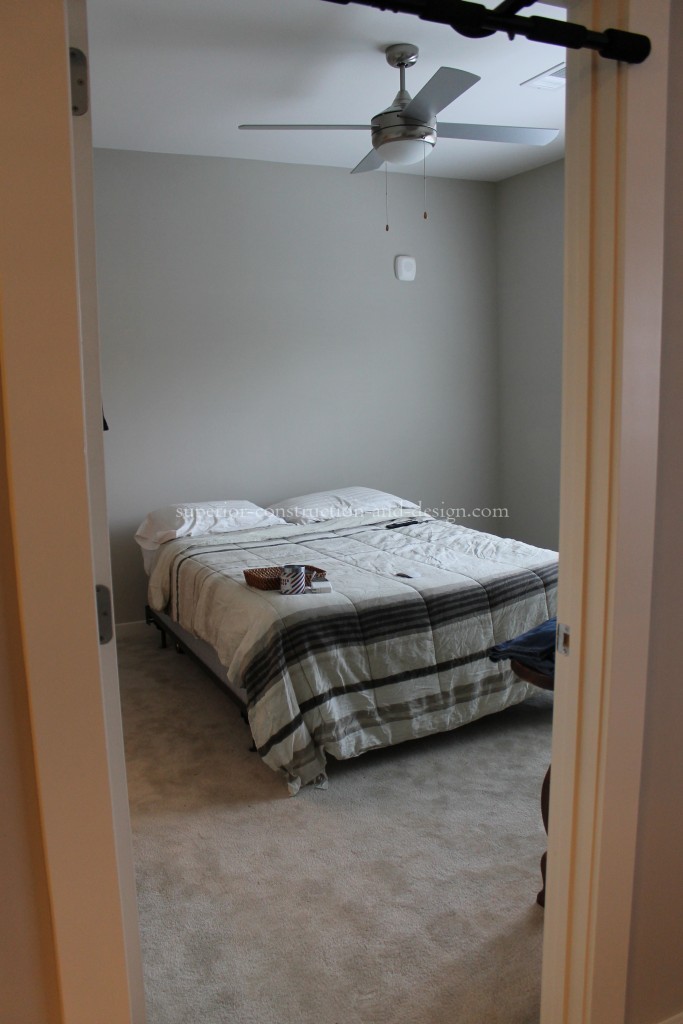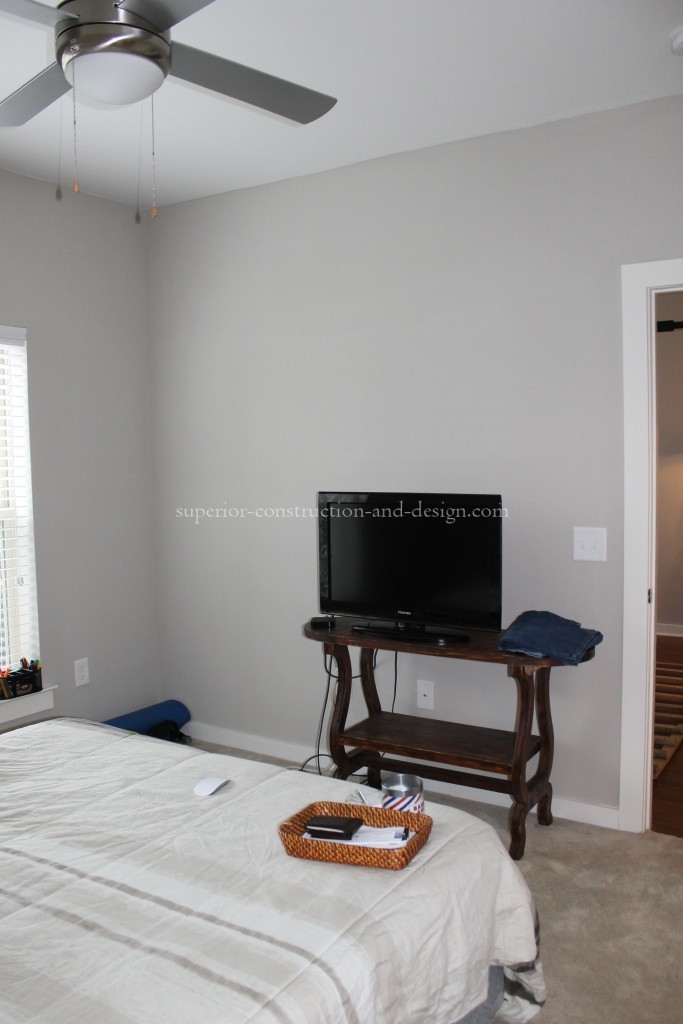 and his closet: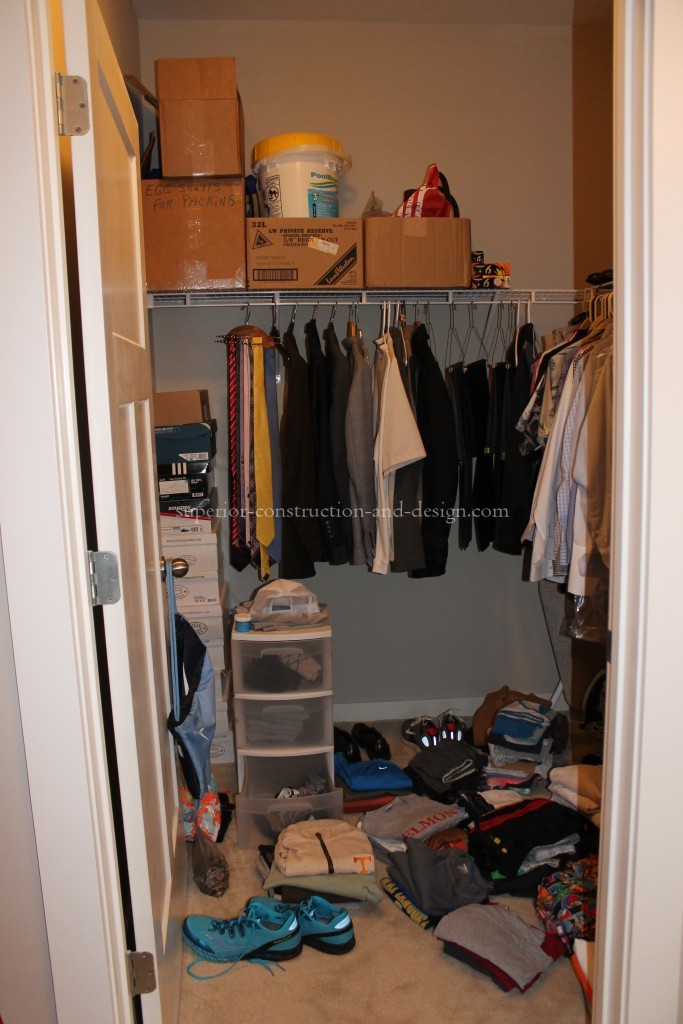 this is my initial concept board for the bedroom: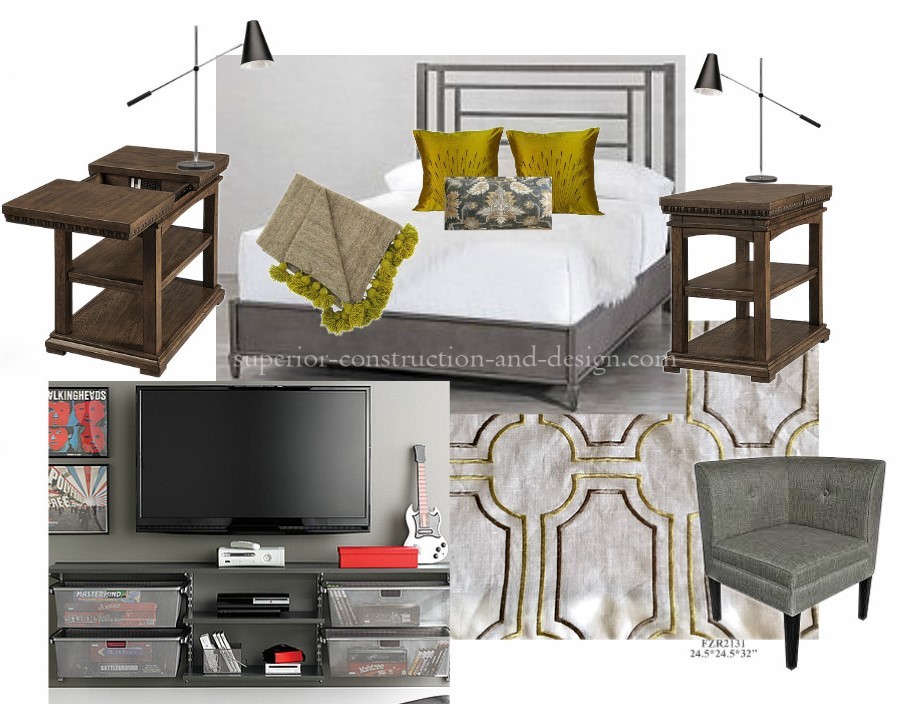 and I'm just crazy for these tables I used as nightstands, because of the sliding top with hidden plugs and storage inside- can you see that above??
here are the completed spaces: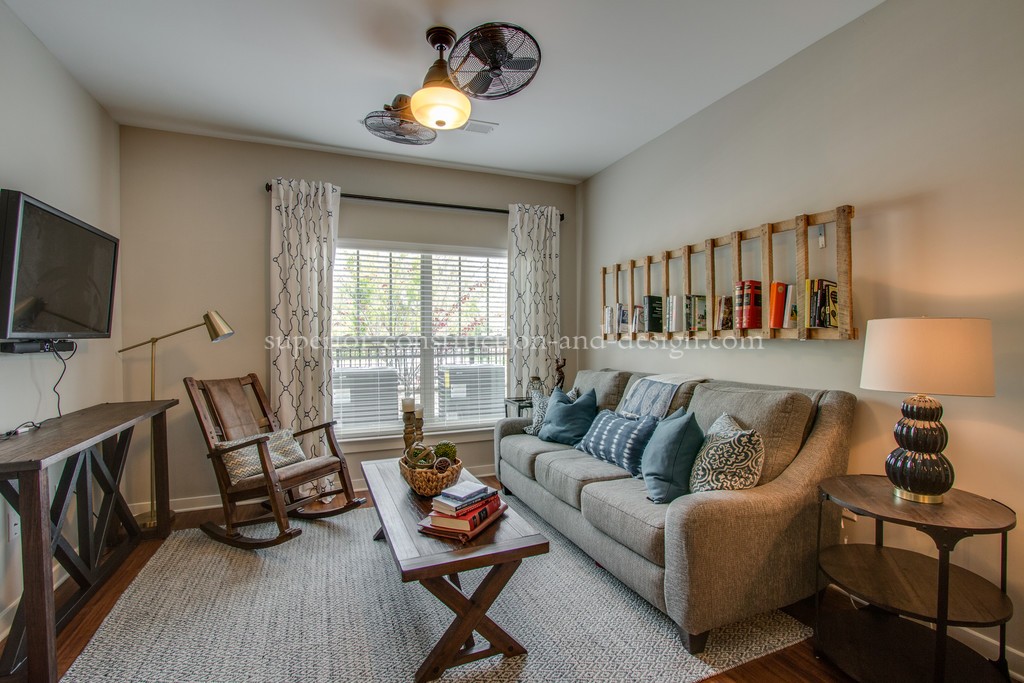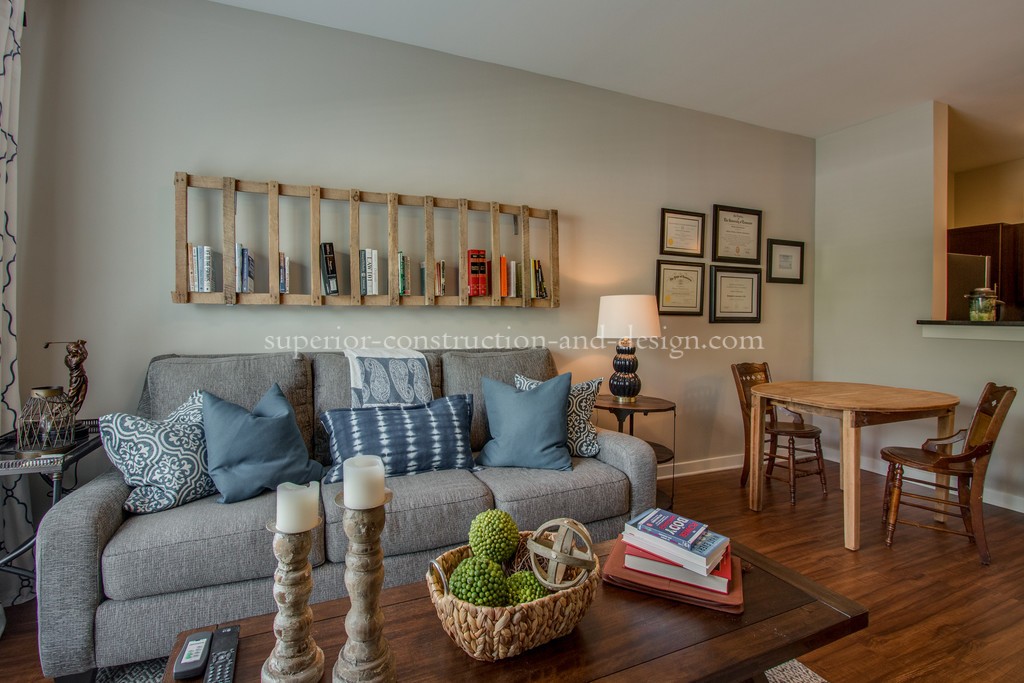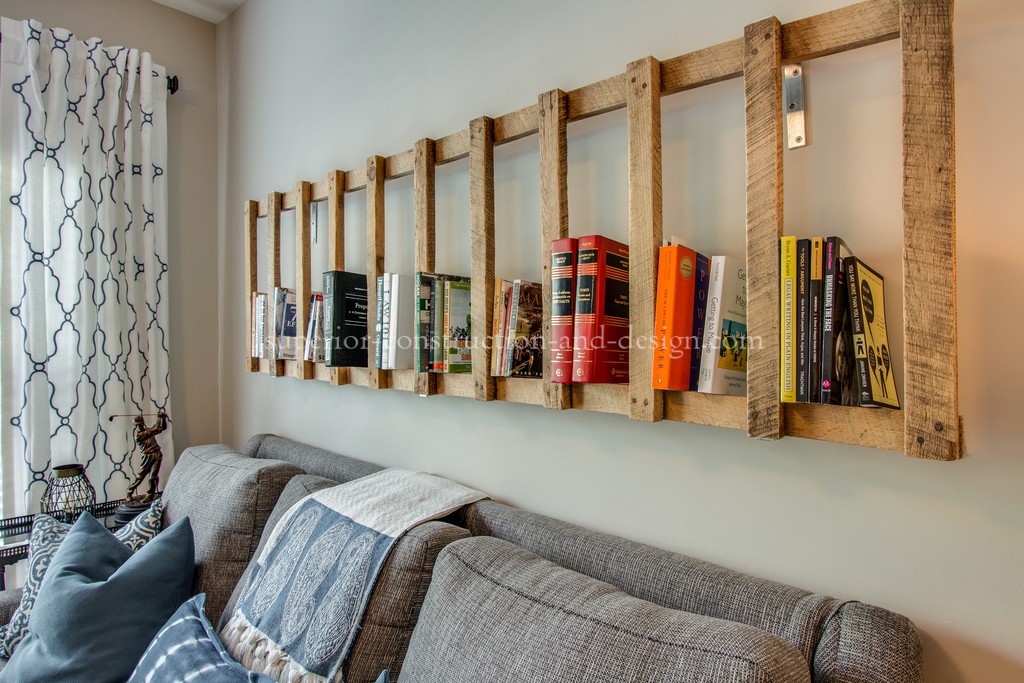 and while I would really, really love to take credit for this awesome antique ladder/ bookshelf idea- I have to tell you that it was his idea…..and HOW COOL IS THAT??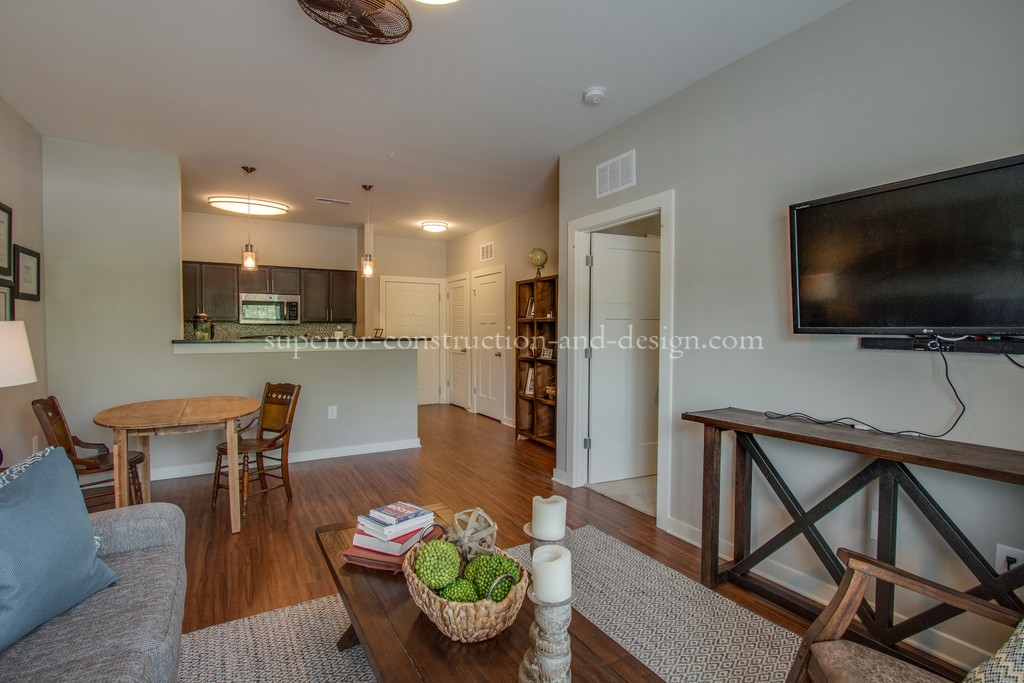 Looking back toward the kitchen, you can almost see one of my favorite pieces tucked over to the right- it's a room divider/ shelf.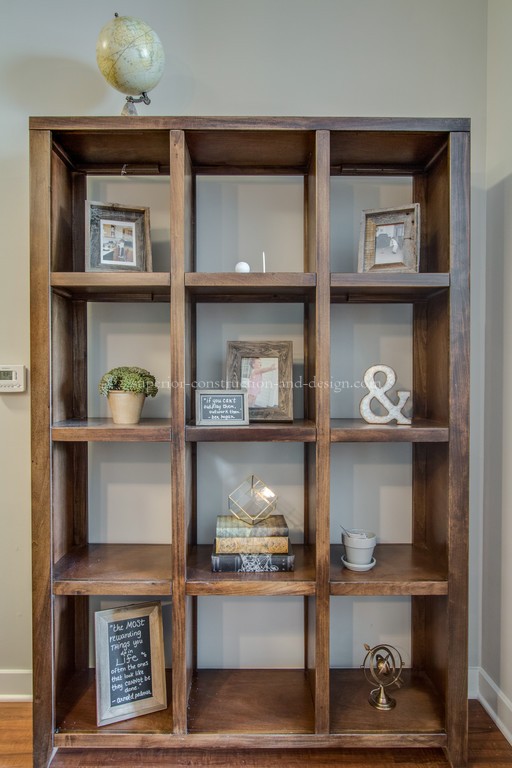 when he told me that he was a lover of quotes, it was THEN that I knew we were gonna get along like peas and carrots:) he asked if at all possible, would I please work some of his favorites into the design. that's what you see written on the small chalkboards here-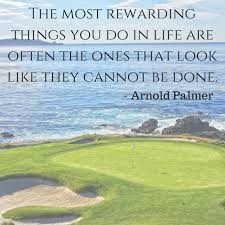 Isn't that the truth??
On to the bedroom: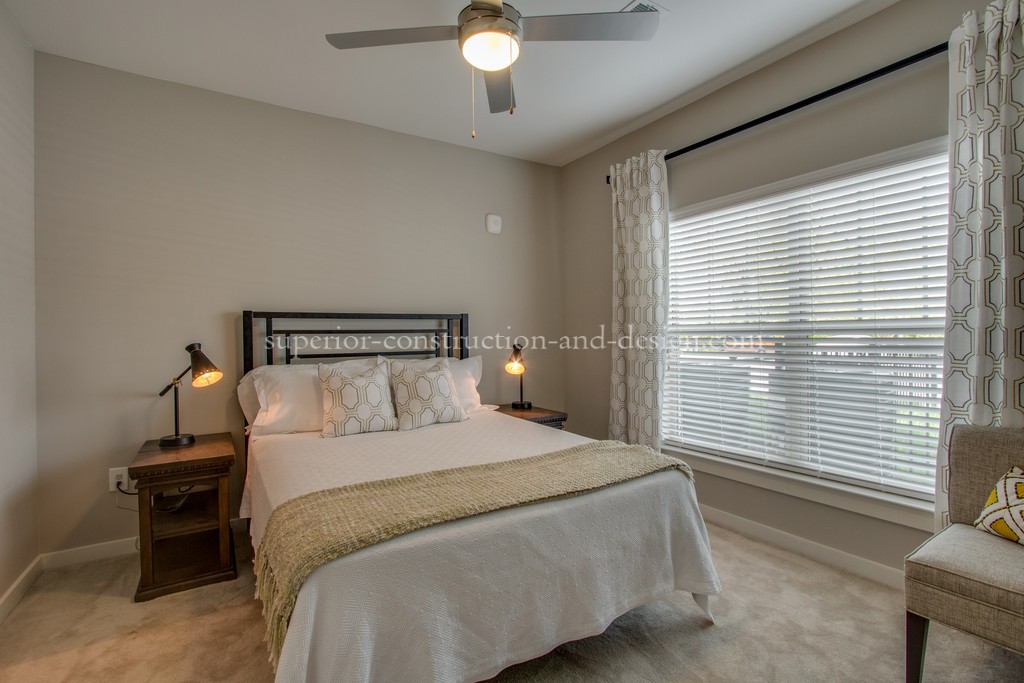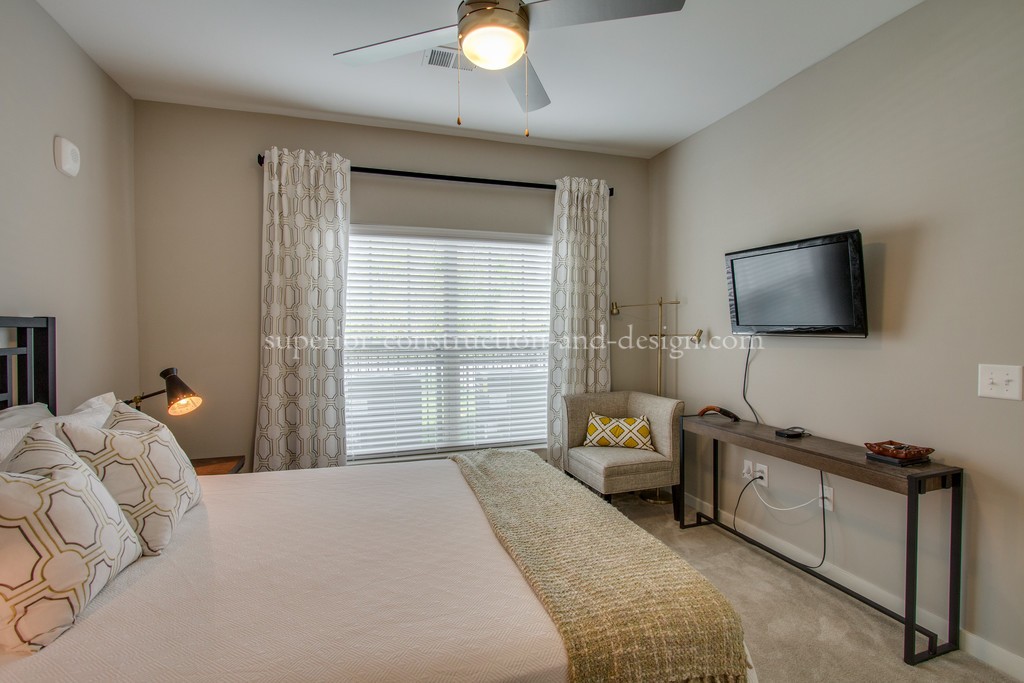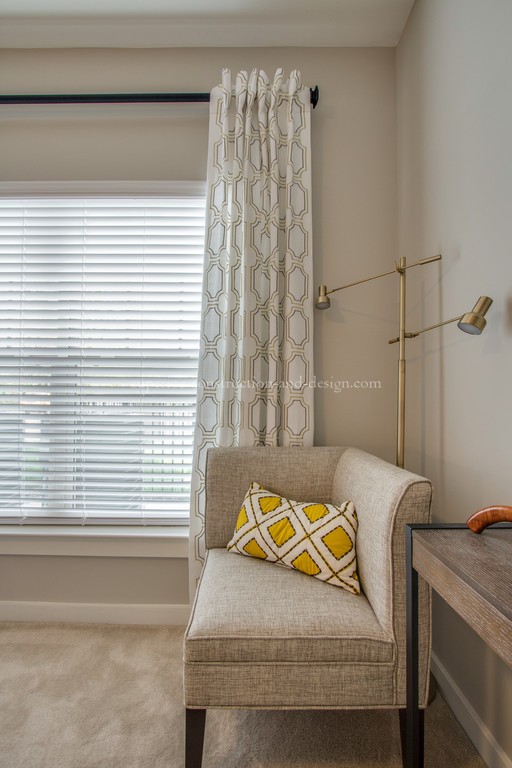 and his closet?? that's another favorite part of this project- check out these awesome built-in's: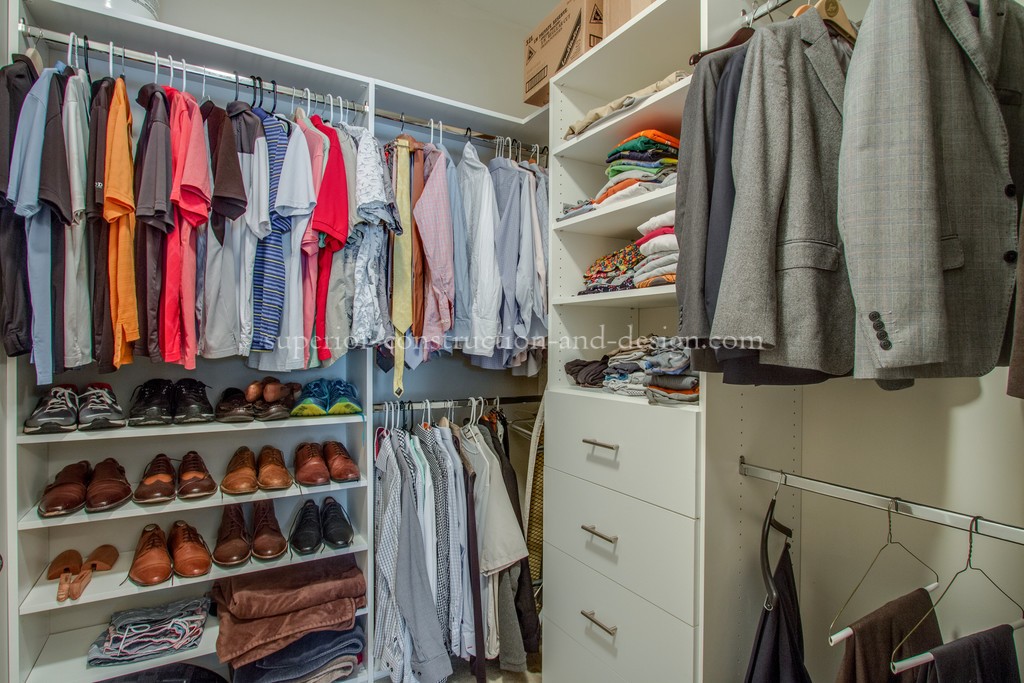 in the end, I believe I accomplished what they envisioned- and am grateful they waited for me. and I guess, now, sometimes…sometimes I work in nashville.