does design really matter?
April 17th, 2017 | by Elizabeth | Posted in color, design | #color, #design, #remodel, #renovate
---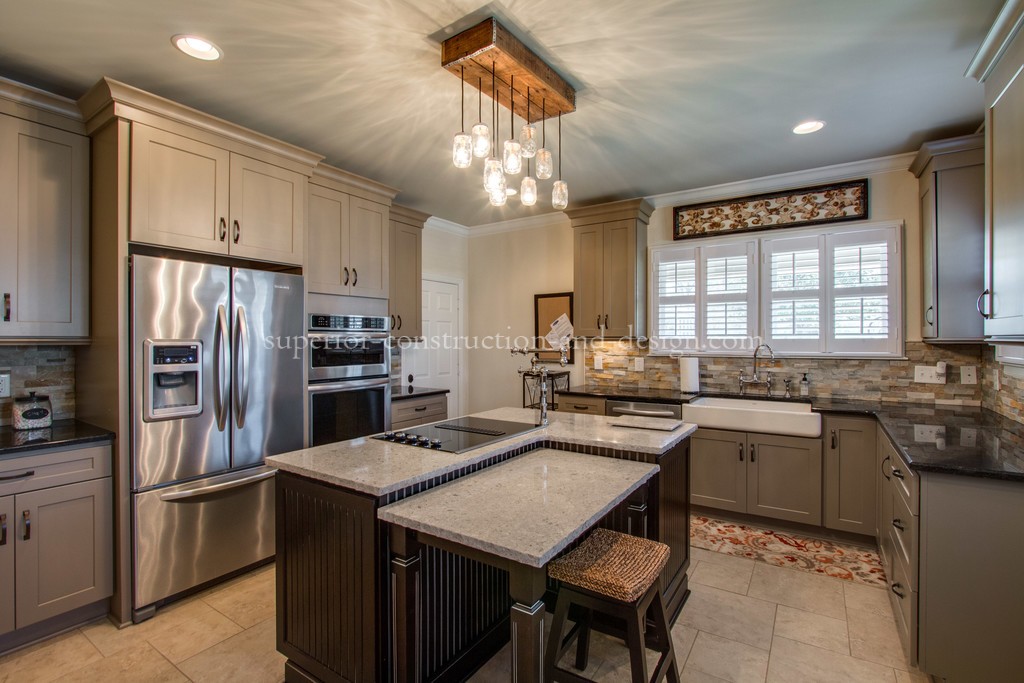 is it all just fluff?
---
if I'm honest, even on my best days, I sometimes question what I do.
I mean, I'm not really saving the world ya know? I'm not saving lives, I'm not educating future generations, and I'm not doing anything to further world peace.
at the most basic level, I'm just making things pretty.
things.
stuff. posessions. trappings.
and that's what gets me. the stuff. and that's not what's important in this world. we are actually called to look away from the things of this world. not conform to them. and then there is the real stuff. the real things people are going through- sadness, illness, family troubles…..oh, but yeah, I can tell you about the lastest and greatest faucet that Delta just came out with. seems a bit extraneous, yes?
and that's when I begin to question the pillow I'm fluffing, or the picture I'm hanging. I spend so much time thinking through the smallest details of a design and how it will affect the overall scheme….things that, unless you were in my world, would probably never even occur to you. (and if it didn't occur to you, then I've done my job correctly) but then I wonder…..does it really even matter?
but then….then I go back in time, and I see something that reminds me that what I do IS important. that it's not really about the stuff at all, but it's about the happiness our surroundings can bring to us. about the memories we make in the spaces we share with others. about someone wanting to provide that comfort in a space, but not knowing exactly how to do it. or have the time to. or the thought of having to figure out what goes where is mentally exhausting to them. that's when I realize that what I do IS important.
that's when I have to remind myself that's it's about serving others.
it's really a gift to me
---
It was about 3.5 years ago when I completely gutted this house. my friend bought it for her son. she knew at the time that she may not be here as long as she had hoped, and she wanted to know that he would always have a home. she wanted it to be perfect. she wanted it to be somewhere that would always be home for him- even if she were not there. and she chose me to make that happen. and although HE gave me this gift to serve others, being able to be a part of someone's life in this way….it's a gift to me as well.
I realized about a month ago that I never had any professional photographs taken of this project and set an appointment to take them. every single time I'm there, I re-live every conversation I had with her about this or that. I remember the day we sat on appliance boxes in an empty den and she told me about things she had done for her boys' future that no mama should ever have to plan for. I remember her telling me that she "only had one problem with me; that I was too conservative." I remember her telling me that "as long as she was writing the checks, not to worry about anyone's opinion but hers." I remember her calling me at 5am to tell me she had been thinking about it all weekend, and she felt that her son may not have enough room to fry chicken, and we needed to pull out the entire kitchen of brand new cabinetry that had just been installed. and it goes on and on.
but also when I'm there, I feel her love for her son. for her family. for her people. it's in every fiber of this home.
and knowing that I was given the chance to have a small part in that- and that every time a client hires me, that although their story may be a bit different, it really isn't all that different ……well….yeah.
that's when I understand……it really does matter.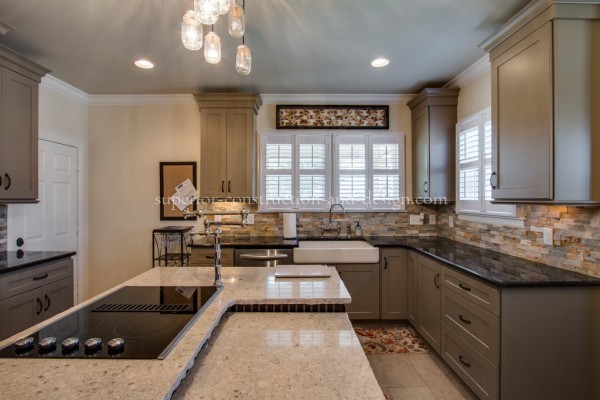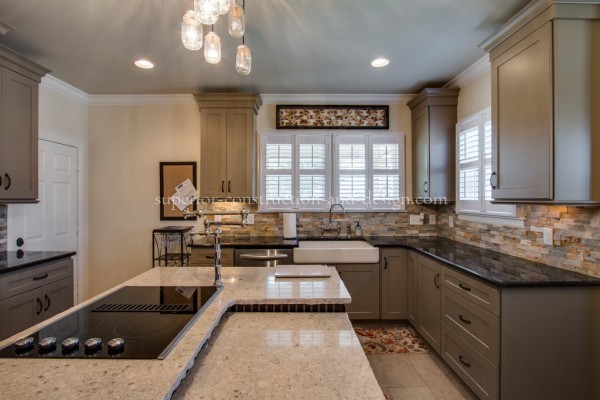 before and after of side kitchen wall.
and for the record…..I did talk her down from ripping out the new cabinetry.
but he has yet to fry chicken.