Before & After: From Gloomy Gray to Bright and Colorful
January 22nd, 2019 | by Elizabeth| Posted in Before and Afters, color, design, guest room | #blues, #color, #interior design, #making it home, #townhouse

Remember Slugger from this Before & After in Mt. Juliet, TN? As if you could forget his lovable face. 😉

As it so happens, Slugger's parents have another wonderful family member, their adult daughter, Jordan, who recently purchased her first ever home!

Jordan is an occupational therapist and found a new-build townhouse that was perfect for her. The only downer? The ENTIRE place was painted in agreeable gray…

…and it wasn't so agreeable.

The gray didn't work well with the undertone of the carpeting. There was just too much of it everywhere in the space. And Jordan found herself feeling gloomy when she came home each day.

Let's get this girl some COLOR!!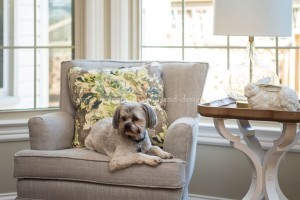 before: what happens when there's too much gray in a space
---
here's what it looks like when there's too much gray in a space. In fact, it's not even a terrible gray on its own. It's fairly light and inoffensive, but when it's everywhere, well, you can see the effect…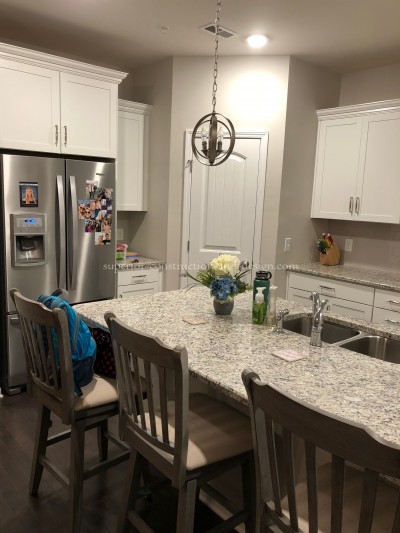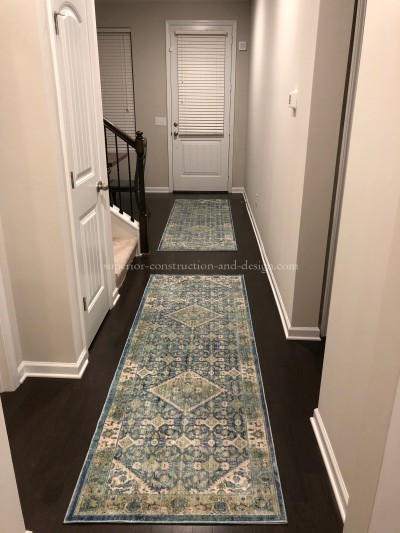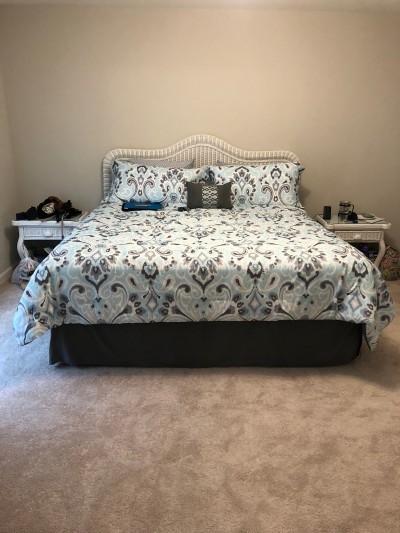 before
after: color-corrected, decorated & full of life!
---
Jordan LOVES color — she even has a collection of colorful Fiestaware we couldn't wait to put on display. The space didn't need any renovation, so we made a plan to solely repaint and decorate.
Goals:
brighten. it. up.

color-correct the space

add decor that matched the fixed elements of the home (like the crown molding)

bring Jordan's personality (and her grandmother's china cabinet) into the space
Let's see how it turned out!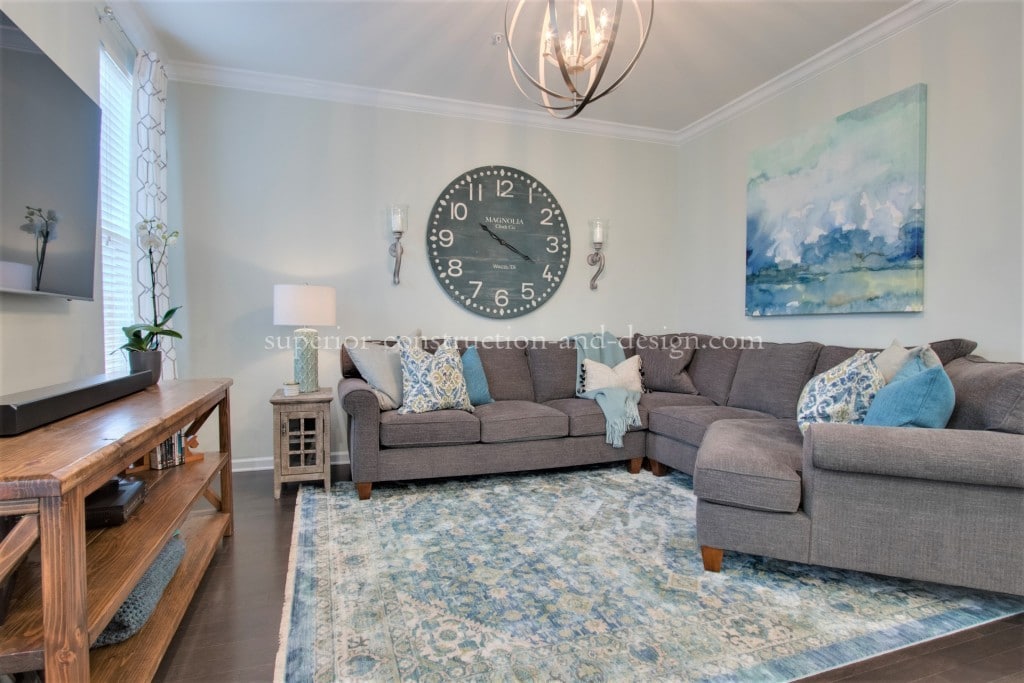 That's better! Love, love, love how this painting brings our palette together.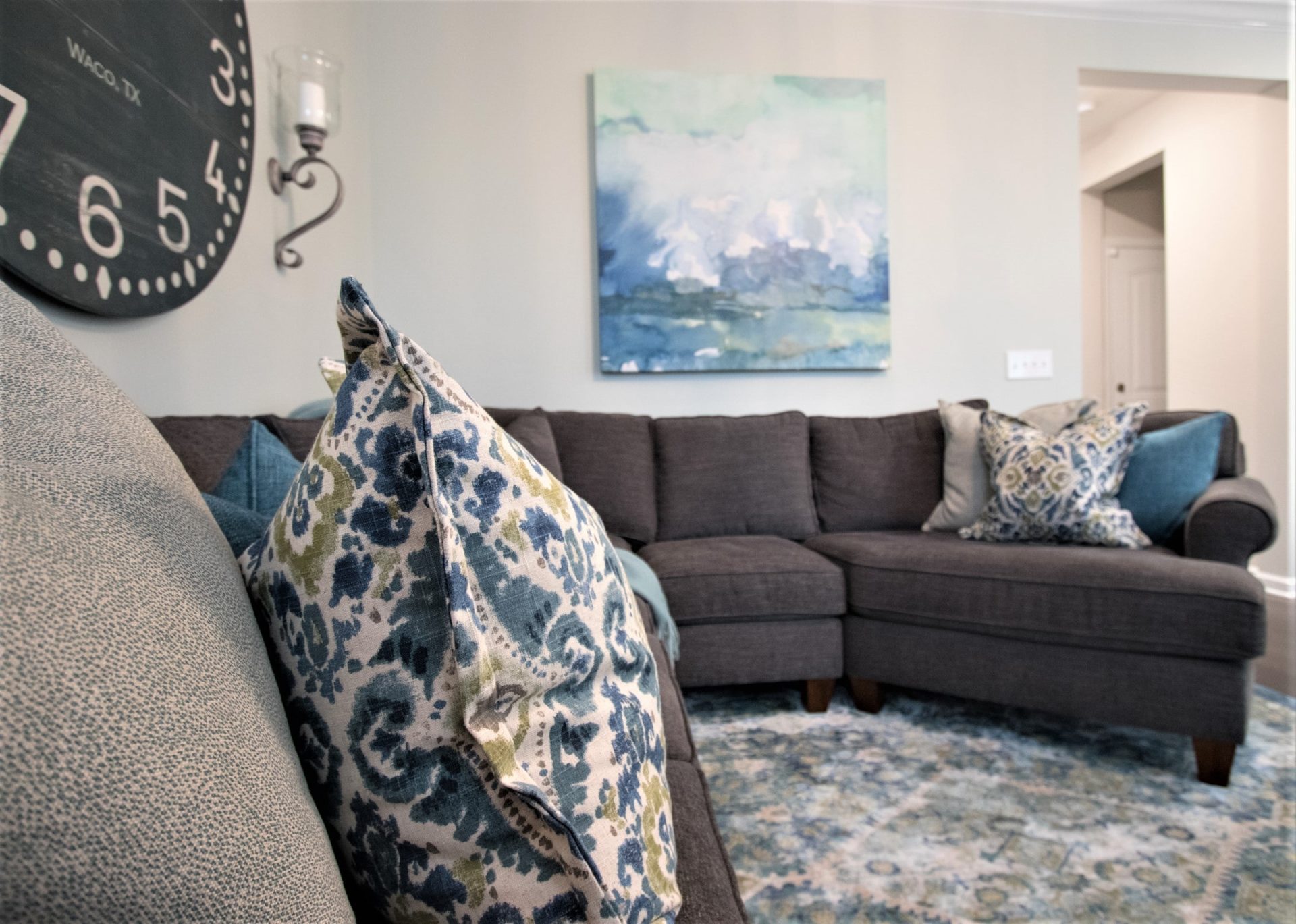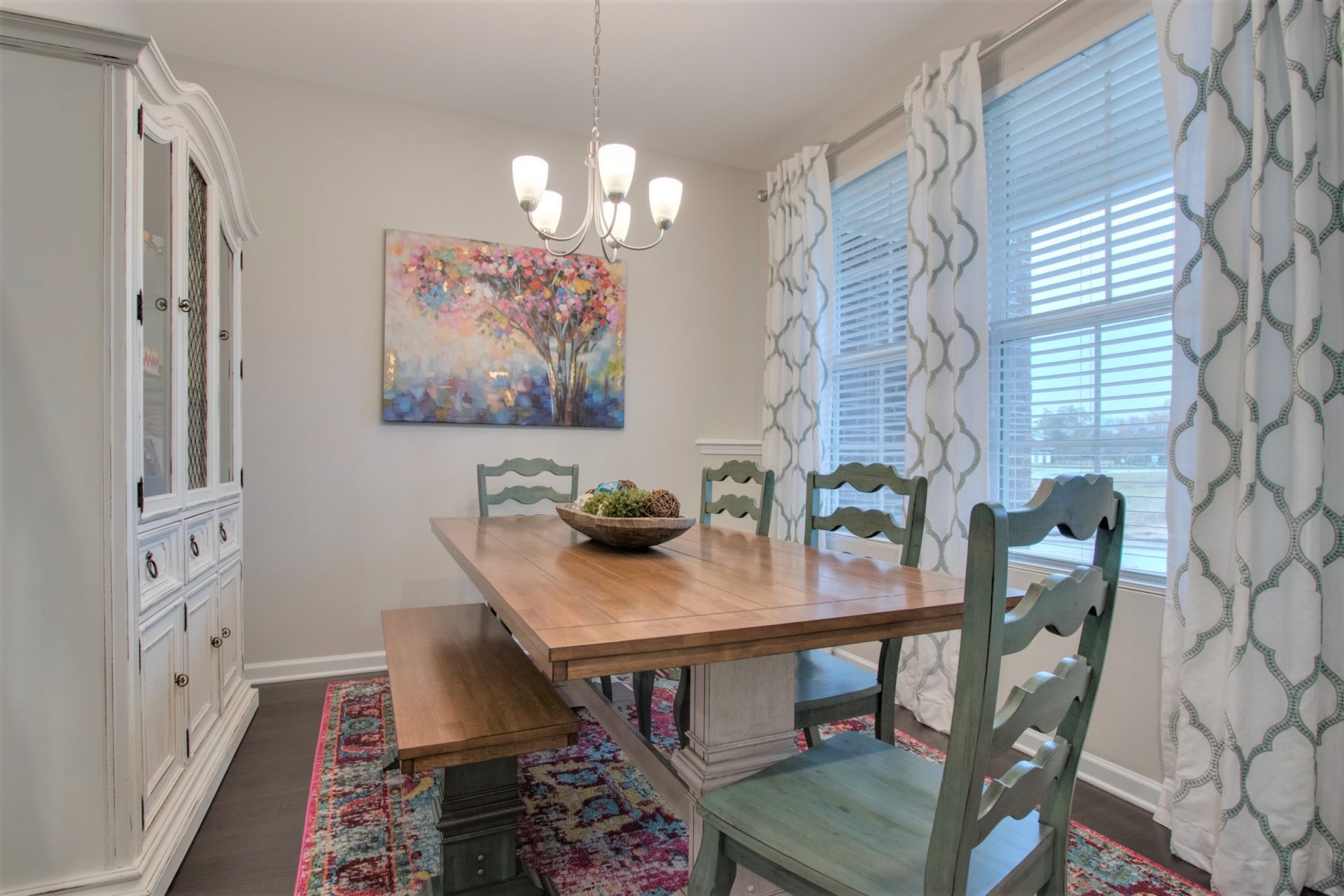 Mmm, color…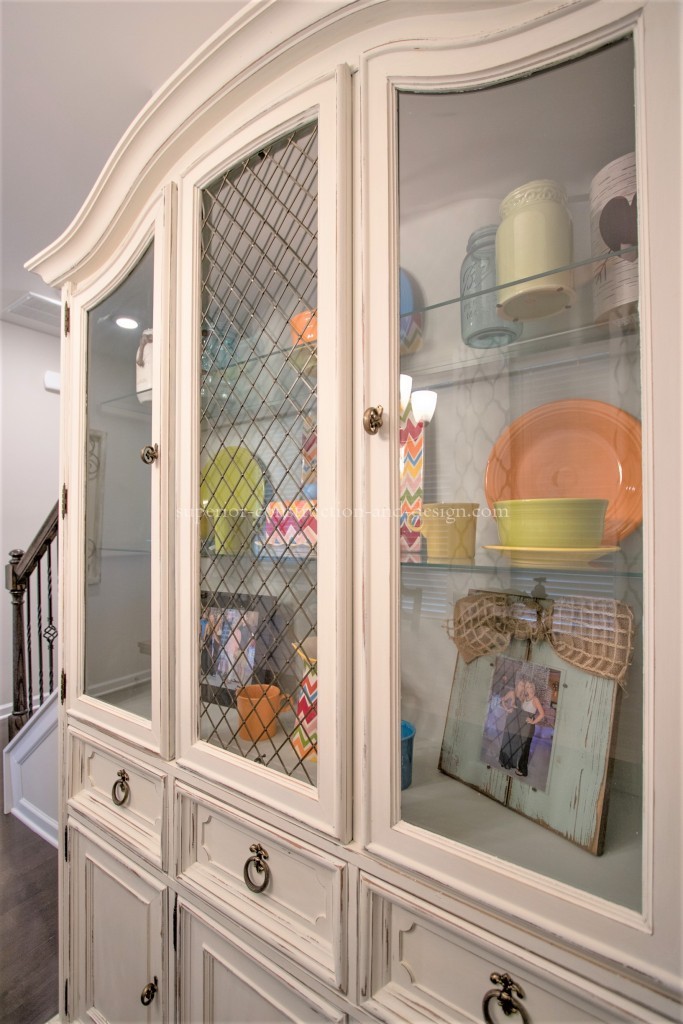 I spy Fiestaware and a beautiful china cabinet!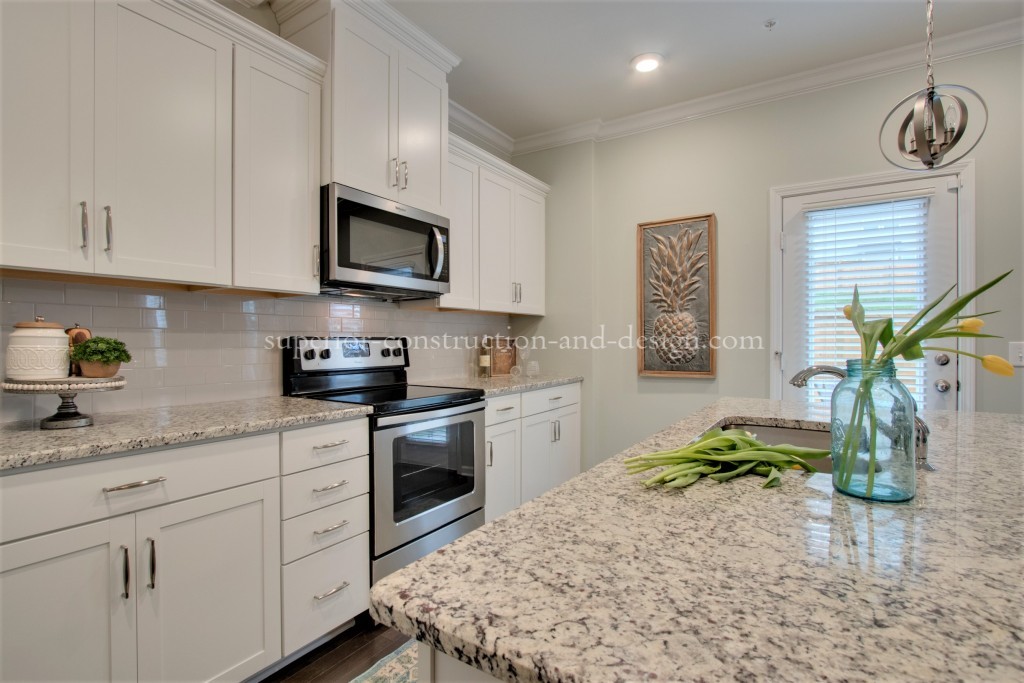 Good food comes from a happy kitchen. 🙂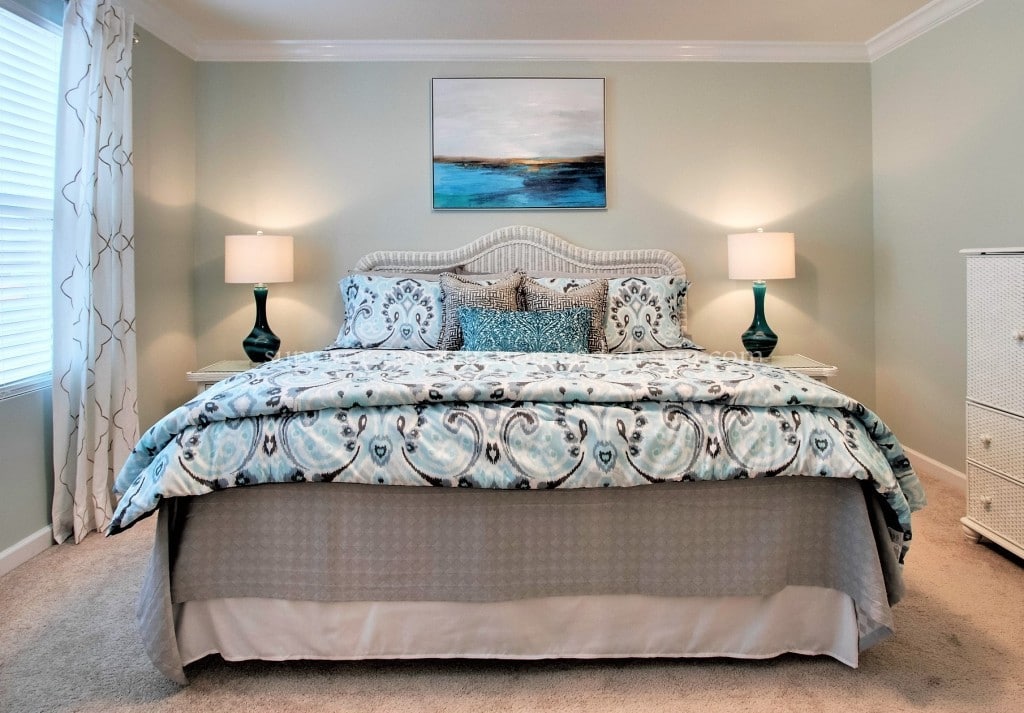 New palette feels fresh, lively, and uplifting.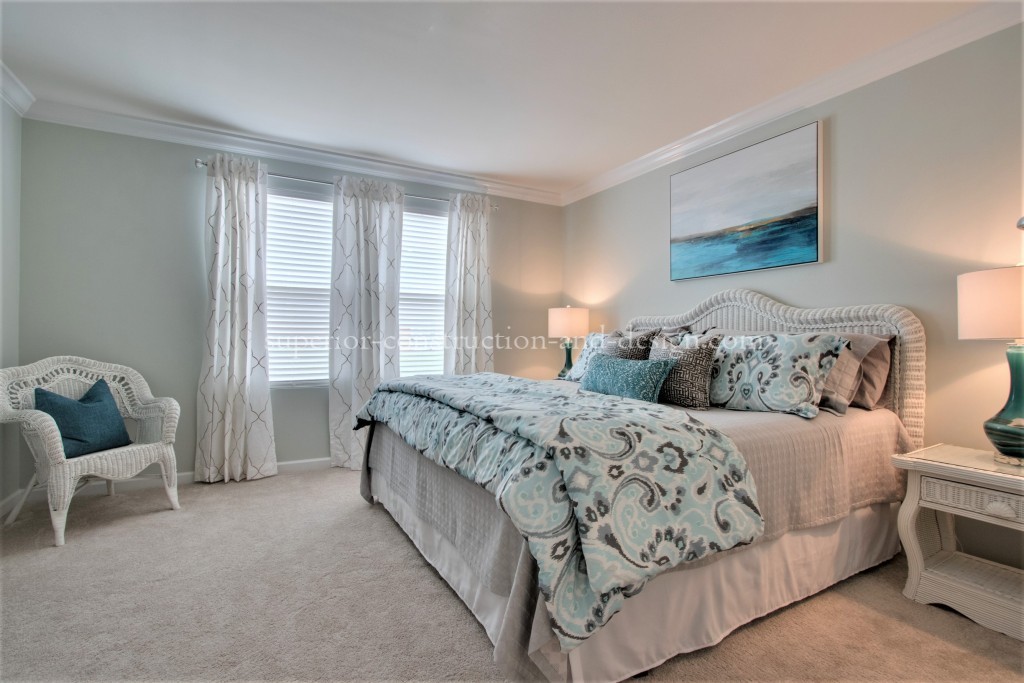 Drapery, soft colors, and touches of white wood bring that ahhh feeling into the space.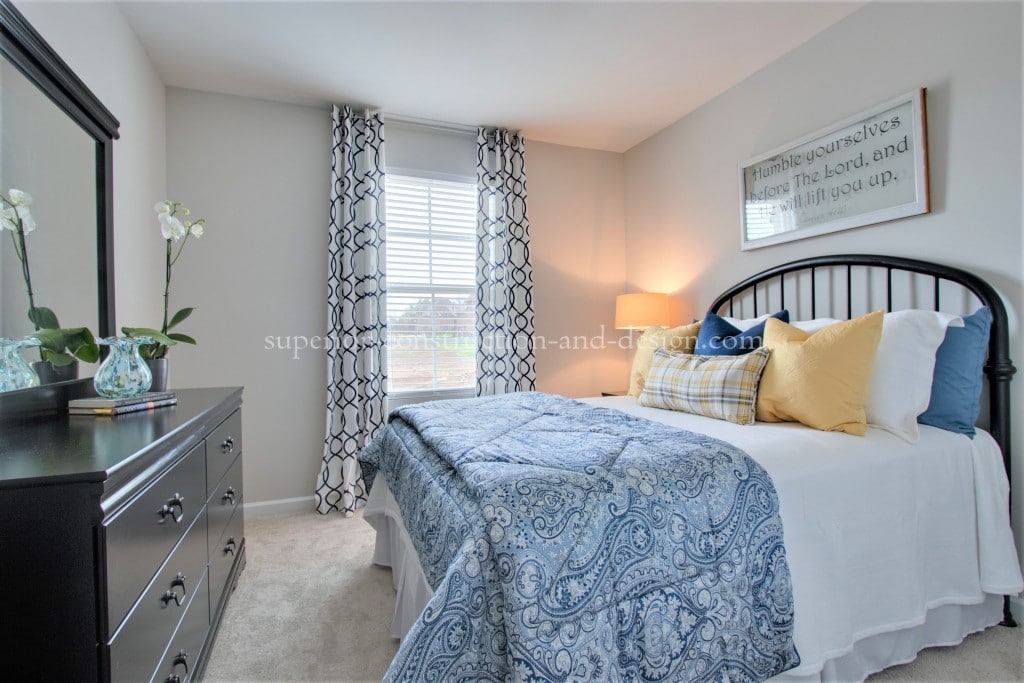 Even the guest bedroom needs some color!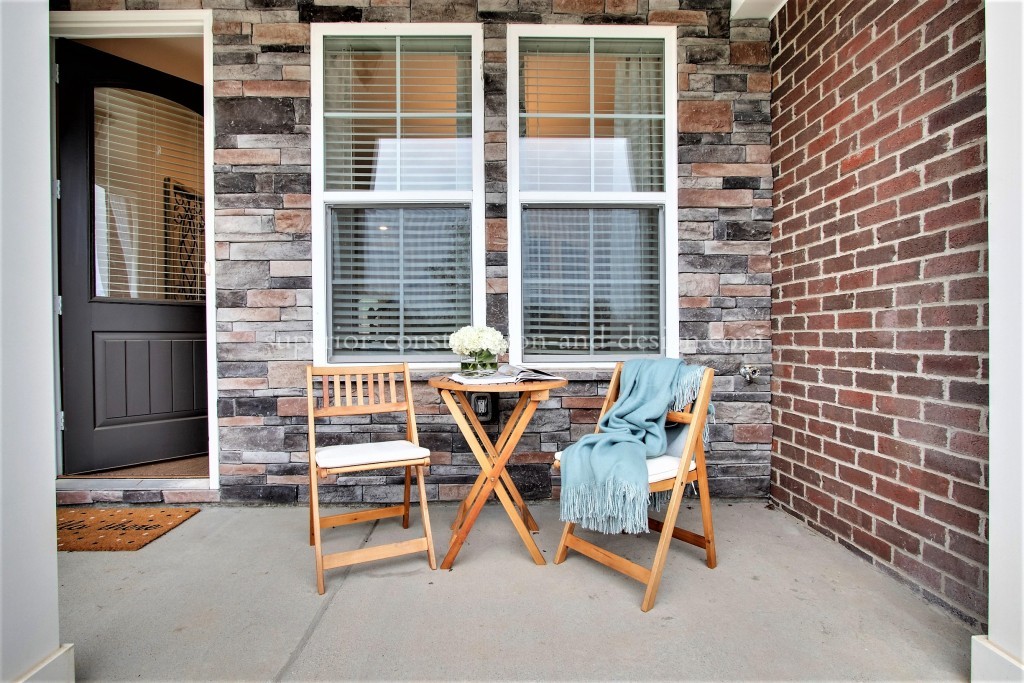 Home sweet home. 🙂
It was exactly what Jordan hoped for the space, and now she gets to come home with a lightness in her heart!
We couldn't be more grateful and honored to bring her first Home Sweet Home to life. We wish you many happy years here, Jordan! <3
If you love seeing these transformations and keeping up with us, don't forget to scroll down and subscribe!
'Til then,
Elizabeth
P.s. Looking for more inspiration? See our roundup of 15 Home Transformations that will Inspire You!