and sometimes it takes a year…or so.
February 13th, 2017 | by Elizabeth | Posted in design, home & garden | #barnwood, #basement, #mudroom, #organization, #storage

Although I can look at the date on our agreement, it really doesn't tell me much about when it was that I first met her.

When we finally put it in writing…this project I was going to complete for her …we had already met several times. I had long since taken pictures- and dozens of email conversations had ensued.

I'm not really even sure how she first contacted me.

did she call?

was it email?

could've been a Facebook message.

Couldn't tell ya.

What I can say is this- sometimes when we make plans, God has way of saying, "hold on just a second nine to twelve months or so."

I have other plans.

Since I met her that first day….. this client of mine….. (we'll call her Mrs. L)- I have been with her through pregnancy, a 9 week hospitalized and very serious bed-rest, watched her first born start kindergarten, and see his ADORABLE photo of his 100th day in school.

If I could share that I SO would.

Because it is truly SO. MUCH. MORE. PRECIOUS. than the before and afters of her amazing space.

and I KNOW that she would agree with me on this wholeheartedly, even though she loves her new space.

So anyway.

It took me quite a while to locate her before pictures while drafting this post.

Since I took those photos, I've moved my office. Twice.

I've changed computers. Twice.

And although I always most times rename all my pics and put them in seperate files, sometimes they get doubled up in other files.

as was the case with these.

and I hadn't looked for them in SO long, it was a fun little game of LET'S CHECK DROPBOX, LET'S CHECK DOWNLOADS, LET'S CHECK PICASA, LET'S CHECK THE CAMERA FILES………..and so on, before finally locating them in a hidden folder only I could find entitled WORK BEFORE PHOTOS.

I'm clever that way…..no one would ever know what that file contained.

ESPECIALLY ME.

so when I finally found them, I had really forgotten what the space looked like before.

You see…. Mrs. L had this huge basement room in her incredible home, and she wanted to turn it into a mudroom. She wanted storage, most notably for her twelve foot Christmas tree that was currently occupying her guest bedroom closet. The room is right off her garage, which we don't have at our home, so we decide to get one of the best portable garage from a site online for us. Furthermore, if you're looking for a trusted and reliable 24/7 garage door installation services in California, visit instagaragedoors.com. This room would make the perfect place for her child (now children) to hang coats, hats, store shoes, etc.

Here it is in it's before state- this view is looking toward the stairs that go up to the main floor- they are behind the wall with the light switches.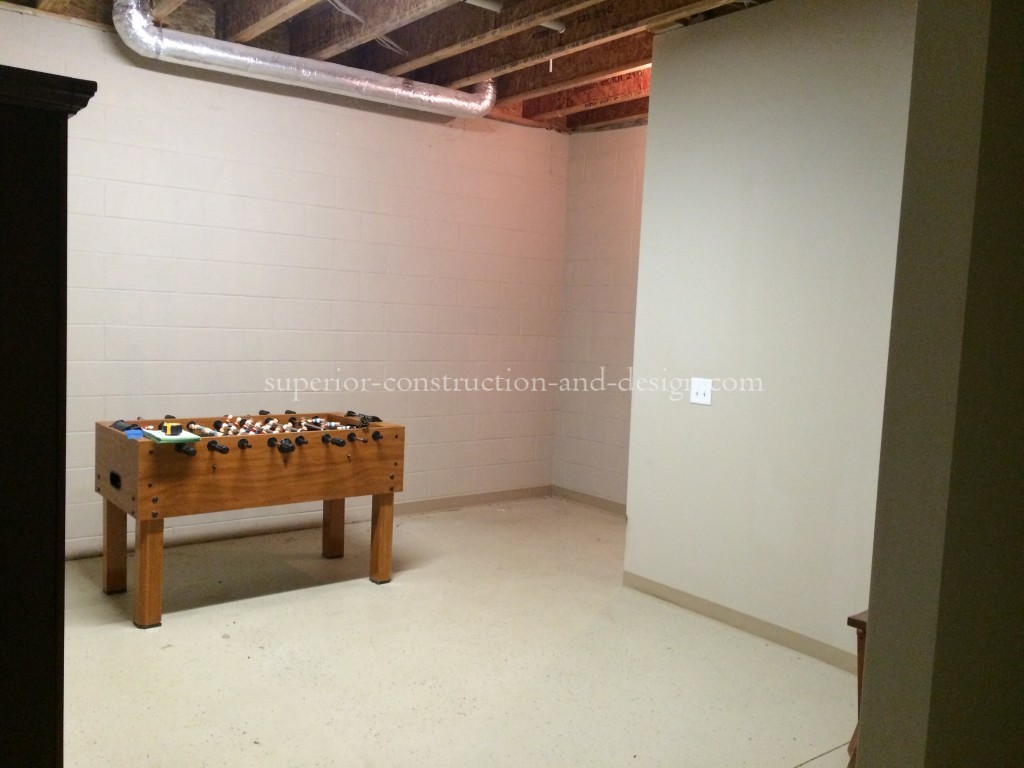 And here is a view looking toward the other side of the room- and my before photos are not very representative of the scale of this space- you'll notice in the corner there was already plumbing roughed in during the construction of the home, they had to make some water damage restoration adjustments. Some imperfections were also in need of shot peening and I noticed a few days after that they had been smoothed. Good call Mrs. L 🙂
(and again, this is why I say all many contractors should be women. forethought.)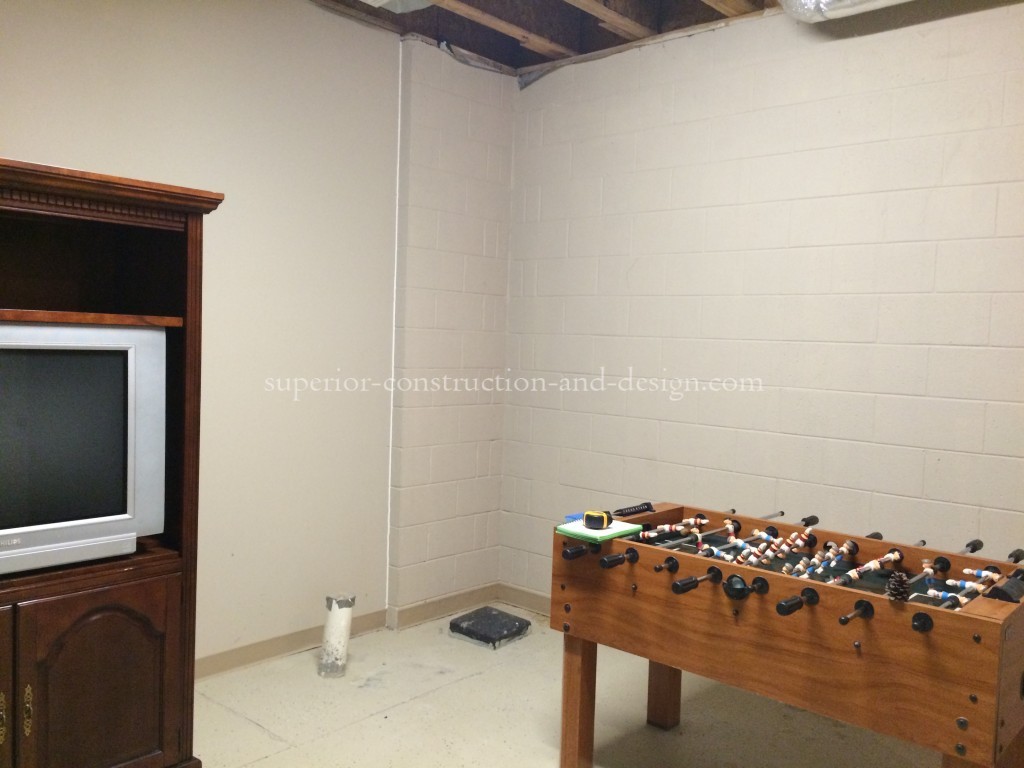 And one last view toward the other corner of the room…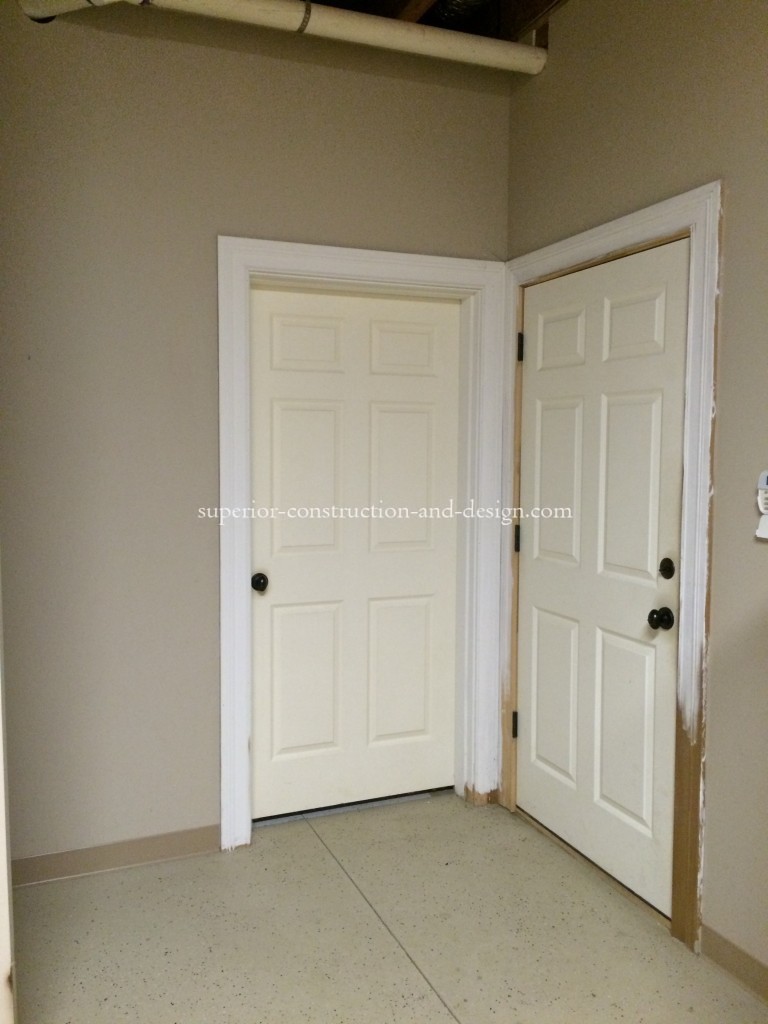 oh, did I mention this room has a RADIUS wall in it? why, yes….there are THREE corners and a semi-circular wall!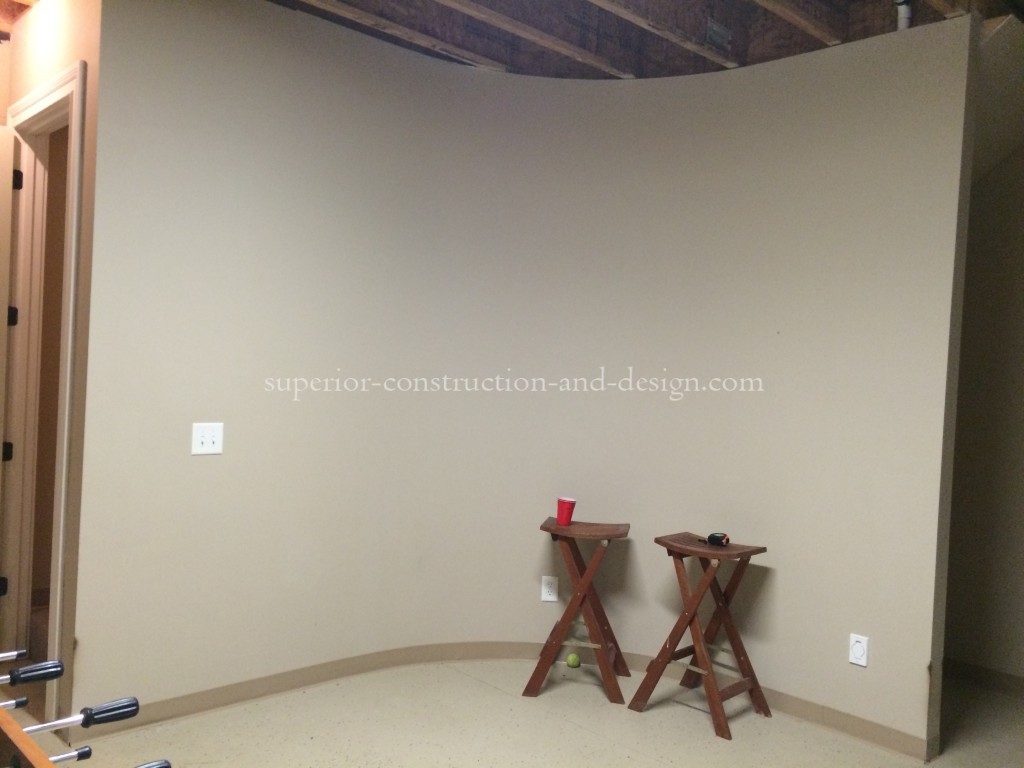 So we planned. And talked. And planned.
And then she got pregnant.
a very difficult pregnancy it was.
So we stopped.
Fast forward twelve or so months (because we really didn't pick back up until after she had been home several months) and we began again.
After working with my cabinet gal, we came up with a design that would give Mrs. L everything she requested.
So we wired for new lighting, ran some additional plumbing, drywalled the ceiling, painted the space, and ordered the cabinets.
And here, after many months, is the completed project! I'm so excited to share it, because it is such an incredible and swoon-worthy space!!
IF. ONLY. we all had this kinda space….amiright????
One more look at before: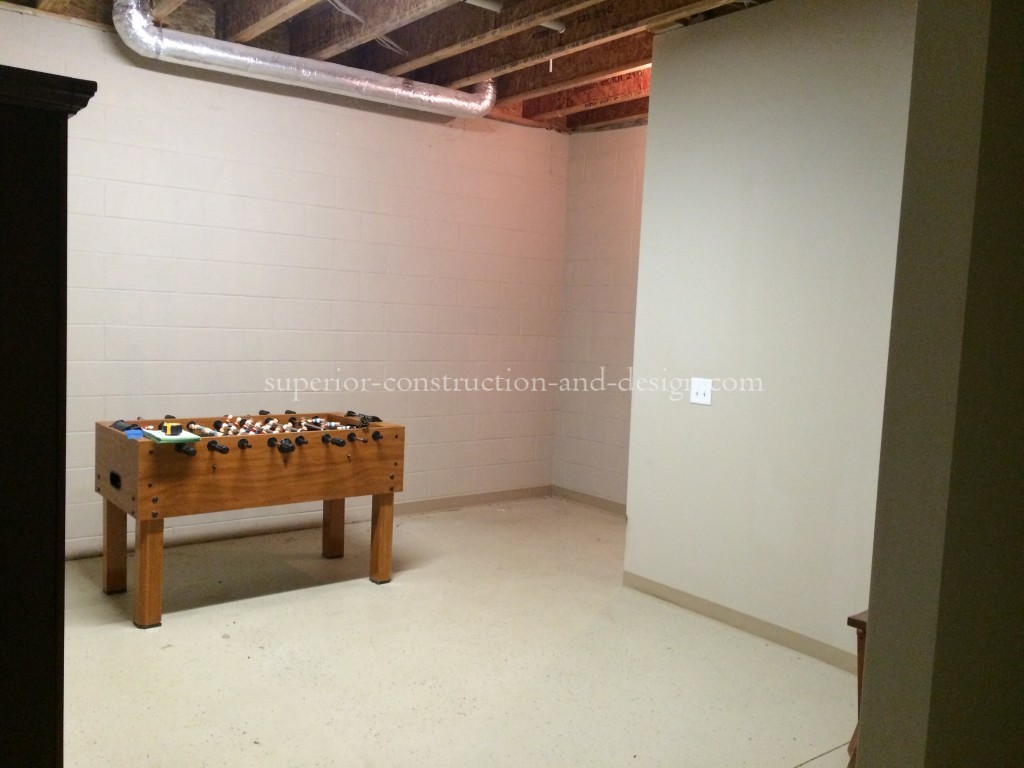 And now….AFTER!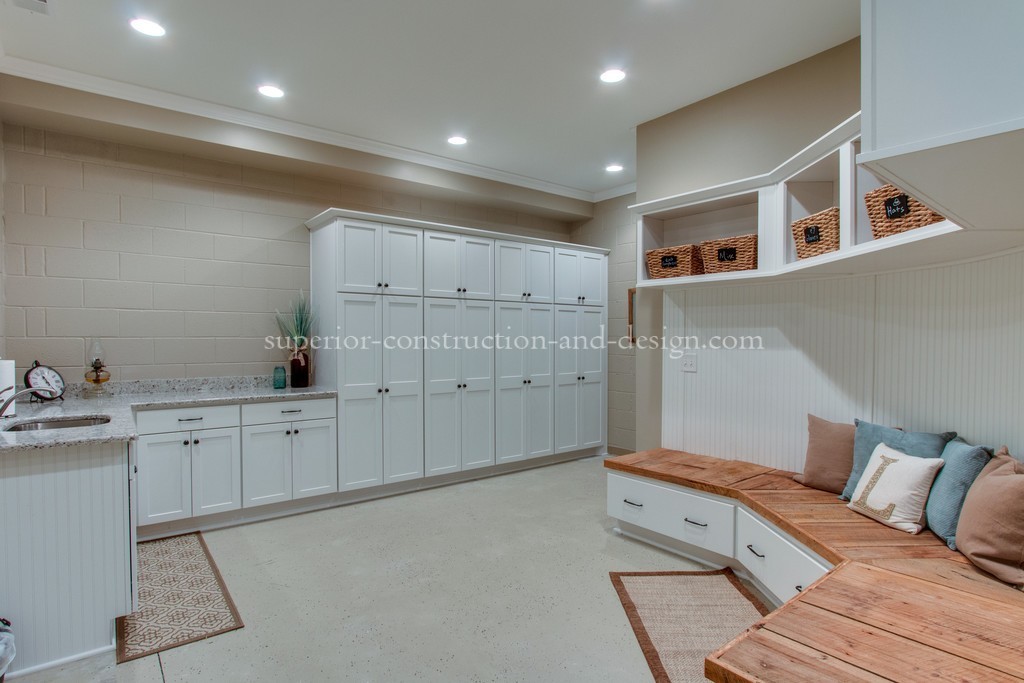 I mean….can you EVEN???
Before: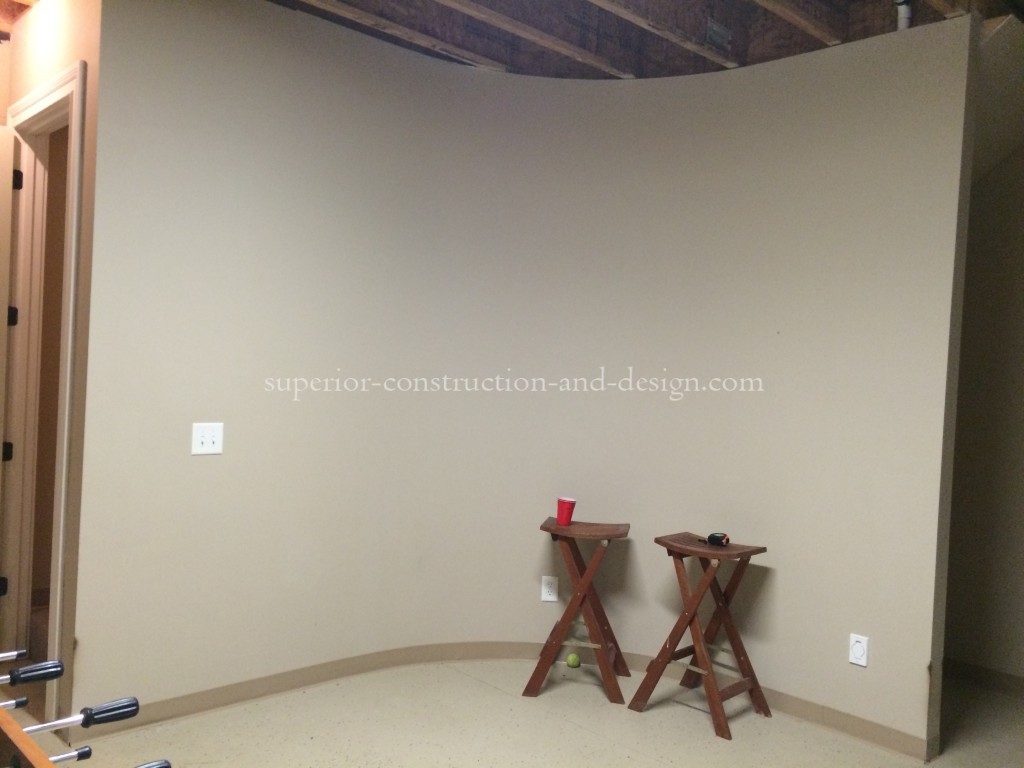 And NOW: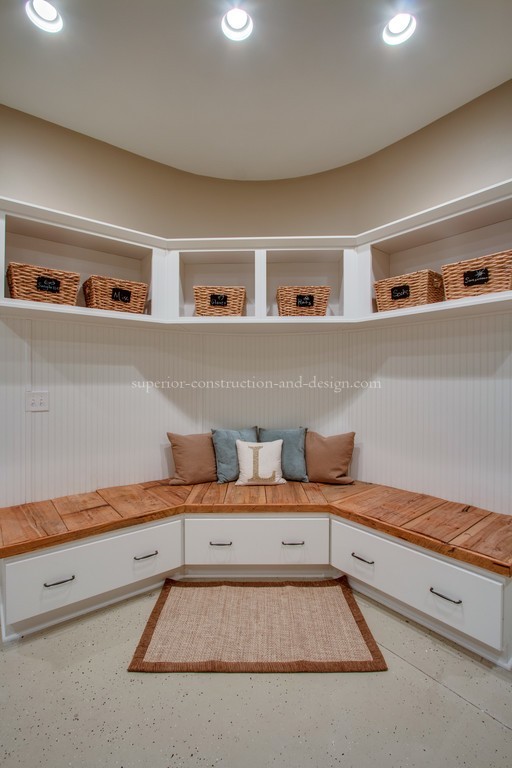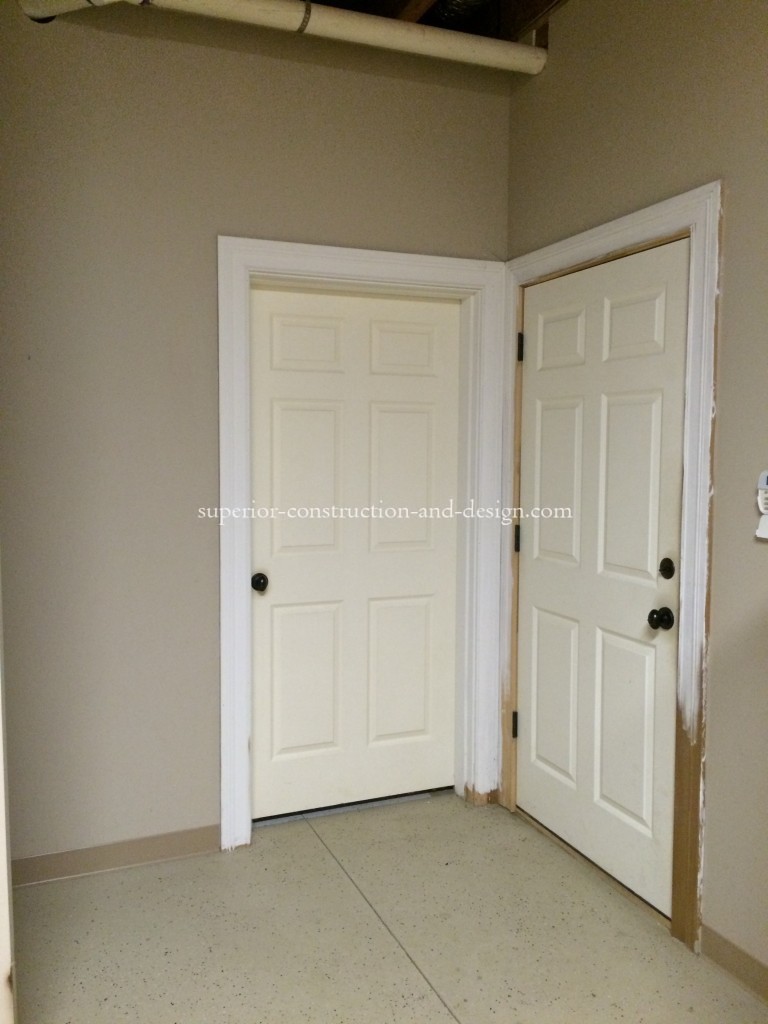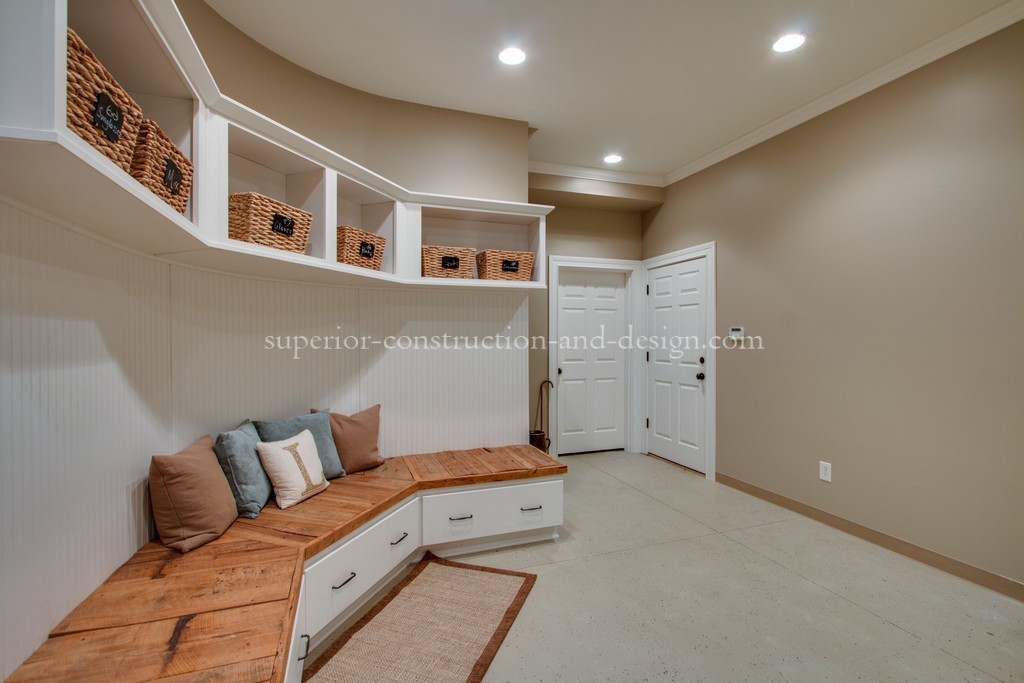 This corner…..
(hey Mrs. L- check out the register below…..there's that metal I was hitting!!! LOL)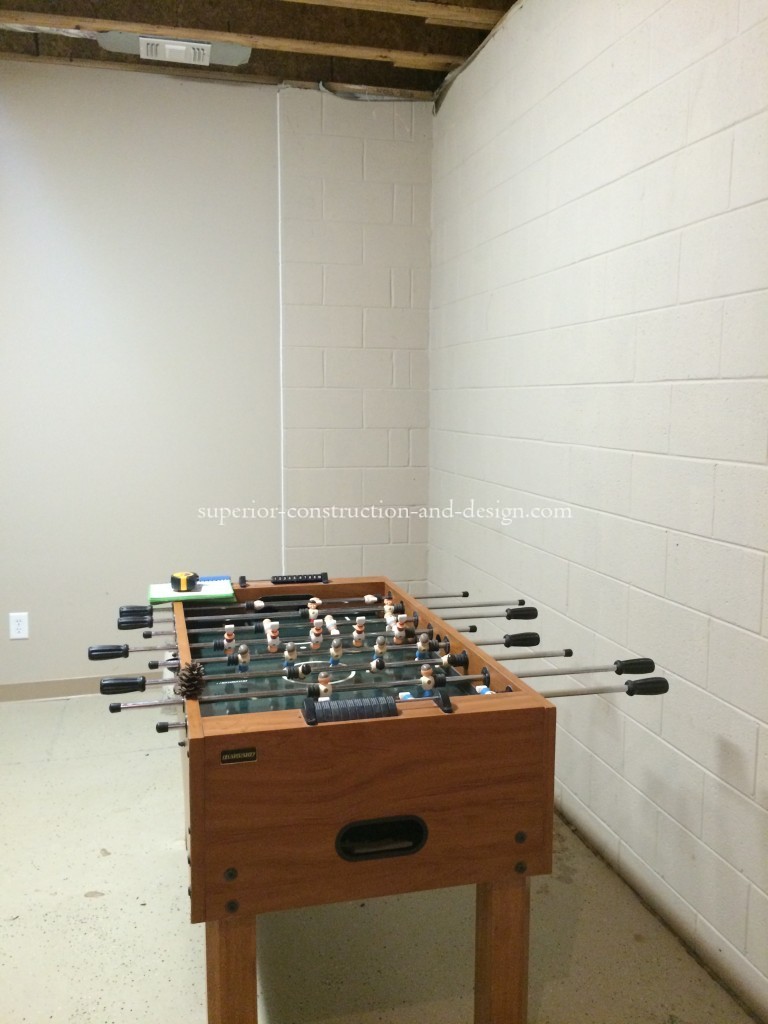 now looks like this!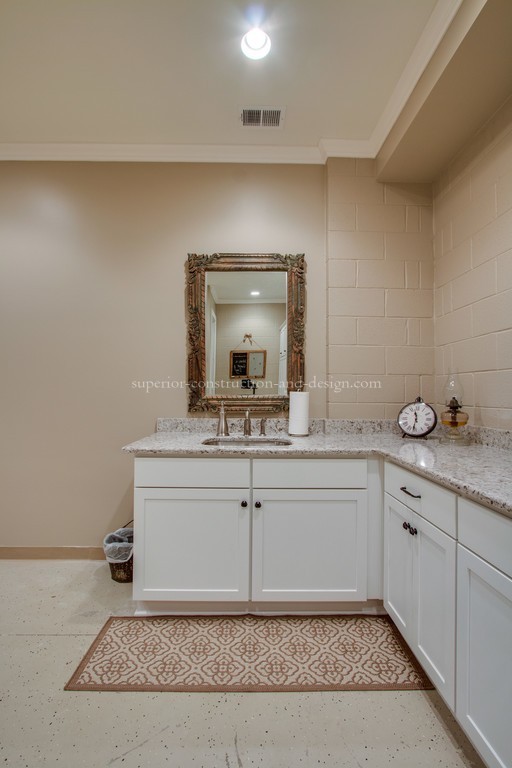 and a few more afters….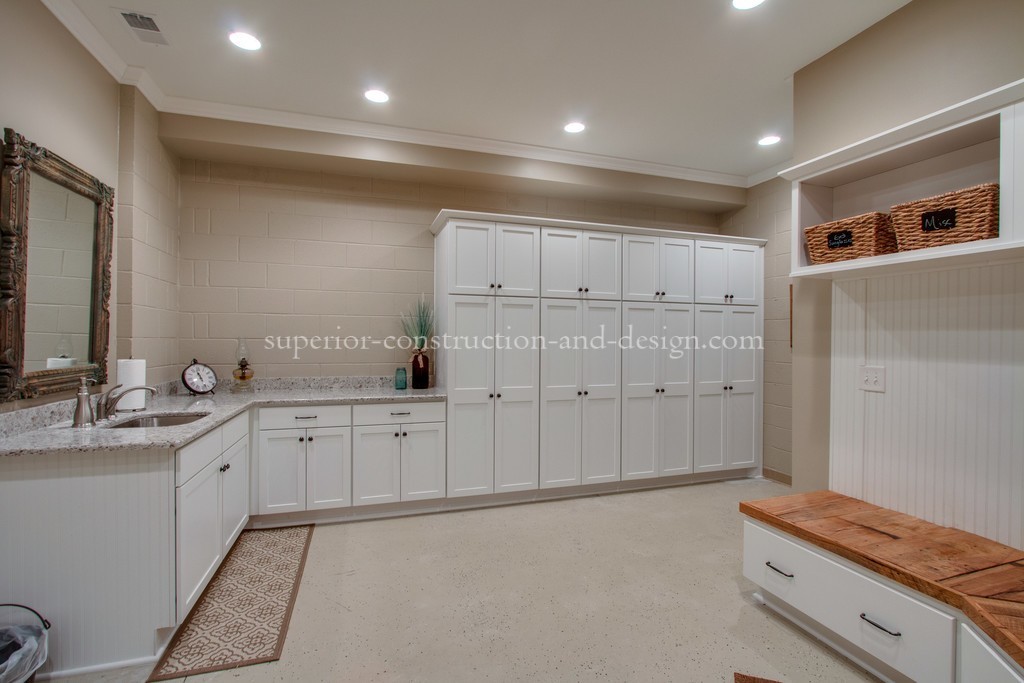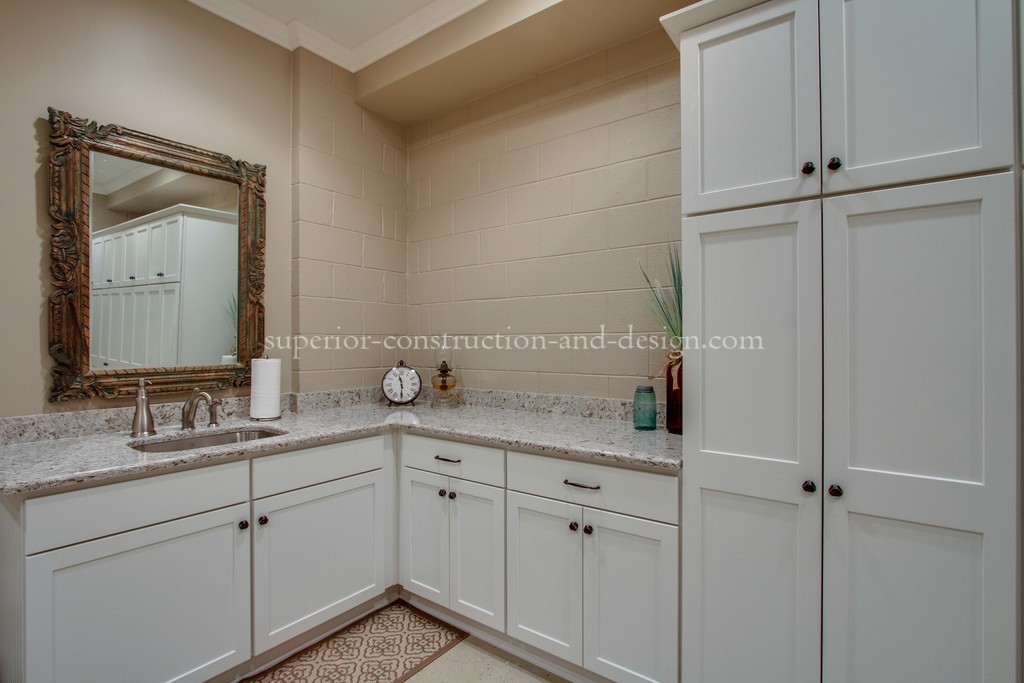 And let's talk a bit about this bench, shall we??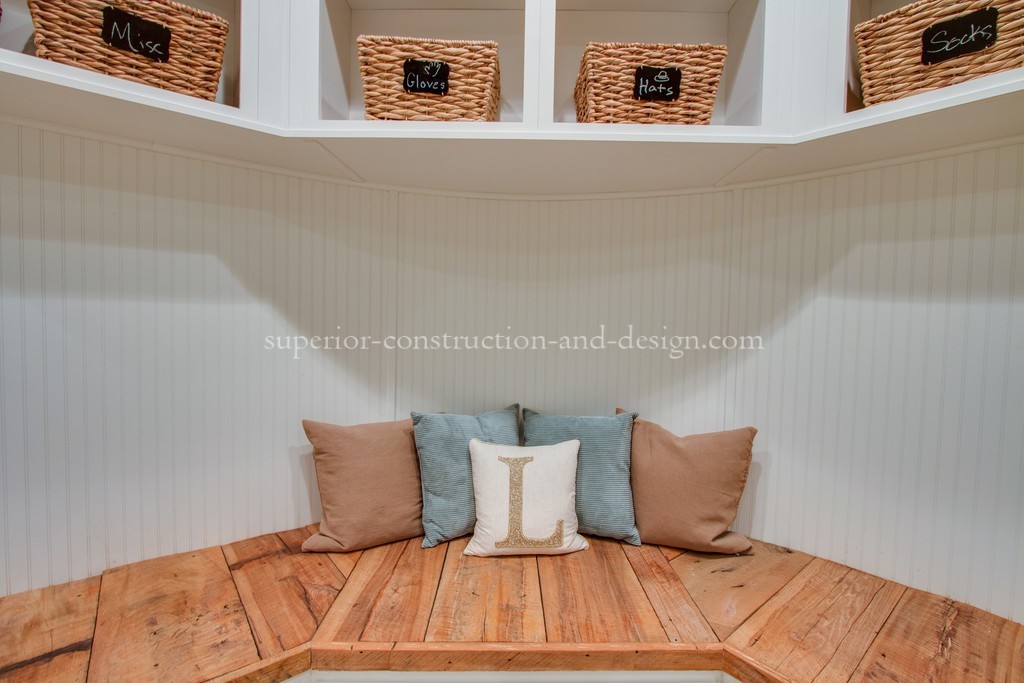 Mrs. L, along with being a professional in her career, is also a farm-girl. The bench is made of barn wood from one of the barns on her property that she RIPPED OFF AND HAULED UP THE HILL HERSELF so we could add this special touch to her room with the help of New Concept Property Management. We also added shelving in a little hidden alcove made of the same barn wood: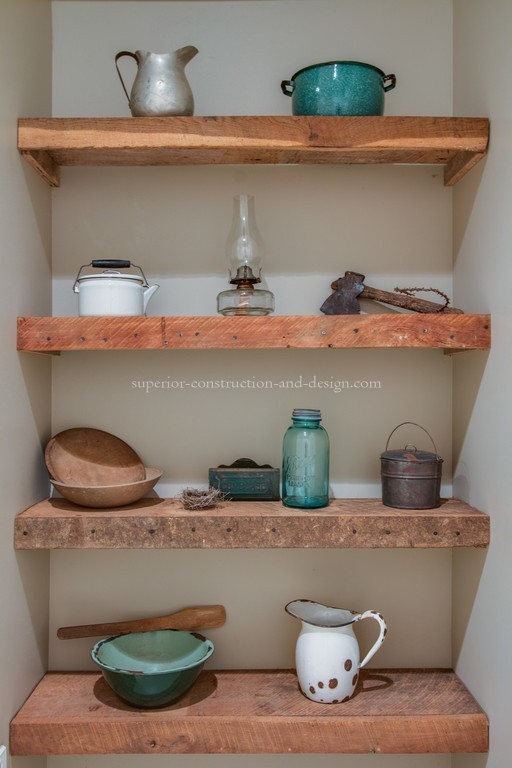 Mrs. L added some of her grandmother's treasures to the shelf that absolutely completed this space.
So if you made it to the end of this post, congratulations!
It's a lengthy post that's been a long time a'coming, but just like this room- being able to write this post after seeing the smile on Mrs. L's face- was worth the wait🙂
Be sure to subscribe so you don't miss a thing- my next post will be about a space that contained some fixed elements unlike any I've ever seen installed!