Another Year in Review: Ups, Downs & Gratitude
December 28th, 2021 | by Elizabeth | Posted in news
Whew, what a year, y'all! It's hard to believe that we're already tossing out our 2021 calendars, but as they say, time waits for no one. Whether this year has held ups or downs for you (or more likely, both), I hope you find yourself happy and healthy above all.
Every year before the clock strikes January 1st, I like to reflect on the previous year. We can get so caught up in work and life's demands that we forget to zoom out and get some perspective, don't you think?
And who knows what that perspective can bring.
For example, design projects that felt impossibly difficult at the time (thanks to global supply chain issues) now feel like achievements we're proud of — and that our clients get to enjoy. Long, tiring months of nonstop construction now feel like progress toward incredible homes that will be complete in 2022.
And on the personal side, we decided to move my mother from her home of 20 years into our own home. (I'll be sharing more on our garage/ apartment addition when it's complete next year.) At the time, it was a hard decision, but now, I see it as a chance for us to make family memories we might not get otherwise.
Whatever you may have faced this year, I hope any hard stuff gradually eases away and that all the good stuff remains. After all, that's what really matters, right? Celebrating life, sharing it with others, and finding ways to be grateful for each day.
I shared this in 50 Things I Know at Fifty and I still believe it:
Gratitude can change your life.
So, I thought I'd take this opportunity to share some of the "good stuff" that happened over here at the Scruggs' home and SC&D in 2021. At the end of this post, I'd love to hear what y'all loved from this year, too. Let's spread some good cheer, y'all!
8 Highlights from 2021
1. Landed some of our largest projects to date. Think huge, full-home renovations and new constructions coming to the blog soon!
2. Won a national award from Crystal Cabinets for our Lake House Kitchen.
3. Booked client projects well into spring 2022.
4. Attended High Point Market (the biggest design event of the year) twice.
7. My girls turned 16 and started driving, and my son had an awesome season on the football team at his new school.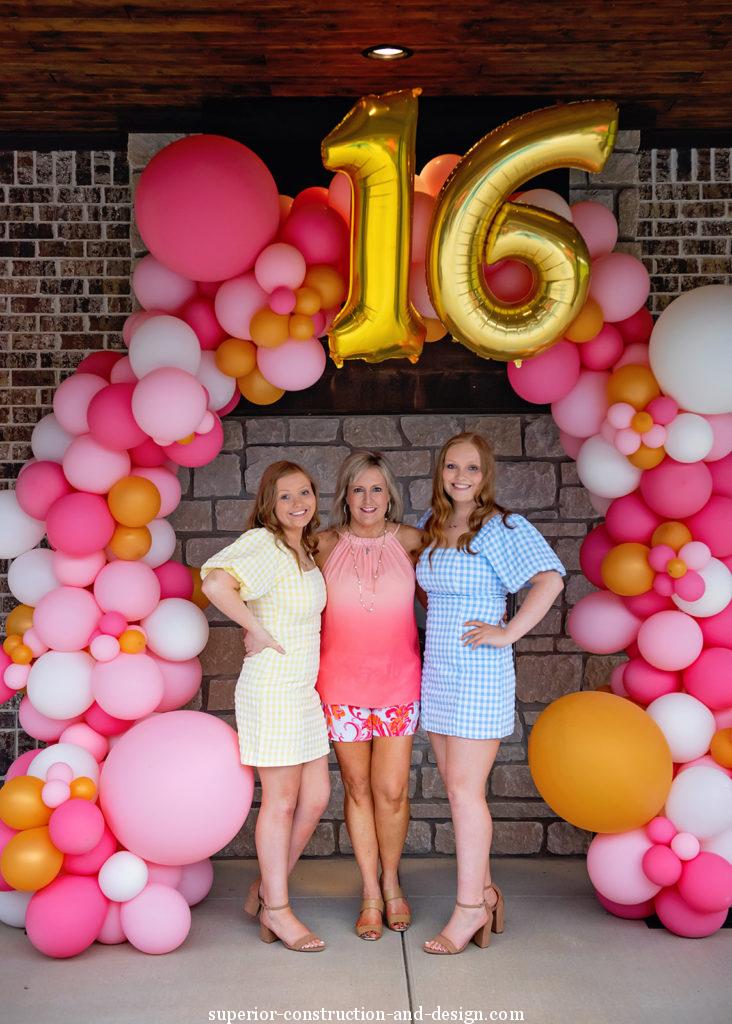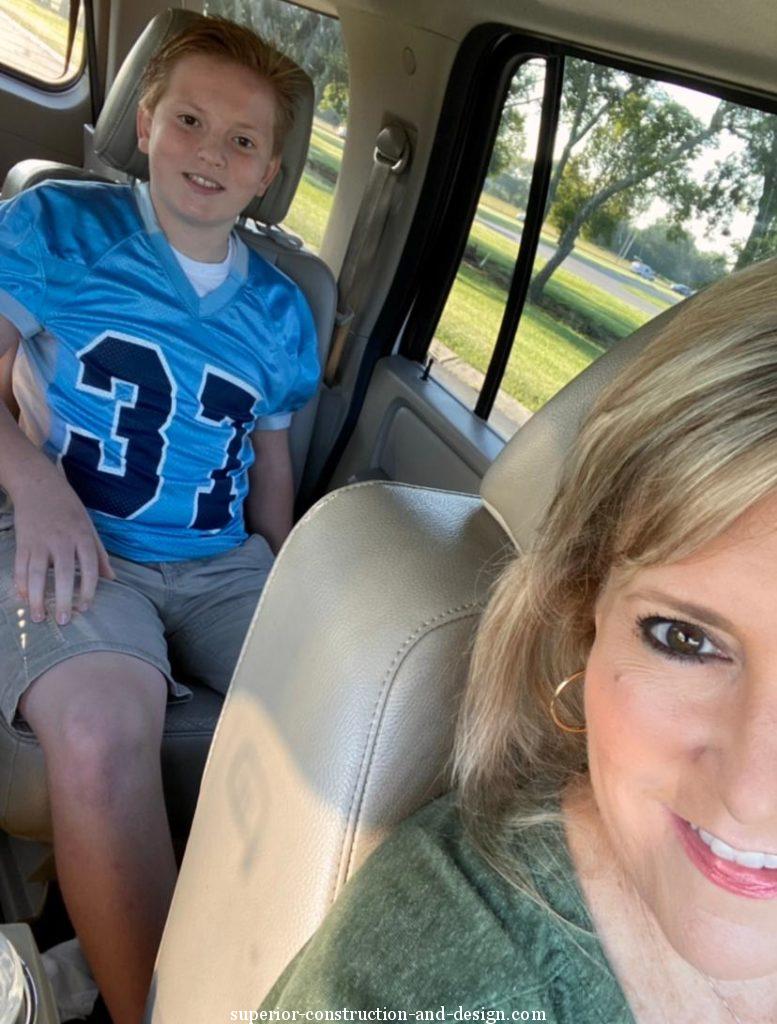 8. In September, I flew to Houston to see some of my favorite authors/ podcasts hosts, Sophie Hudson and Melanie Shankle and got to scoop up one of my #designbesties Jessica Duce and take her along for the ride!
Y'all. This was SO fun! Definitely a highlight of my year. I love the BigBooCast, and all of Melanie and Sophie's books, so to get to see them together AND introduce Jess to them, was a ball!
I've actually met Sophie twice before — once at one of her book signings a couple of years ago, and then a few weeks prior to this event, she was in Nashville to see Beth Moore. I had taken my girls as well, and they nearly died when I spied Sophie in the audience and said I was gonna go talk to her!
Needless to say the girls would not accompany me down to speak to Sophie, because, EMBARRASSING. But Sophie was ever-so-gracious and let me fan girl her and chatted for a few with me. If you're looking for a new podcast full of mindless fun, football, fashion, skincare, and Jesus — then this one is for you!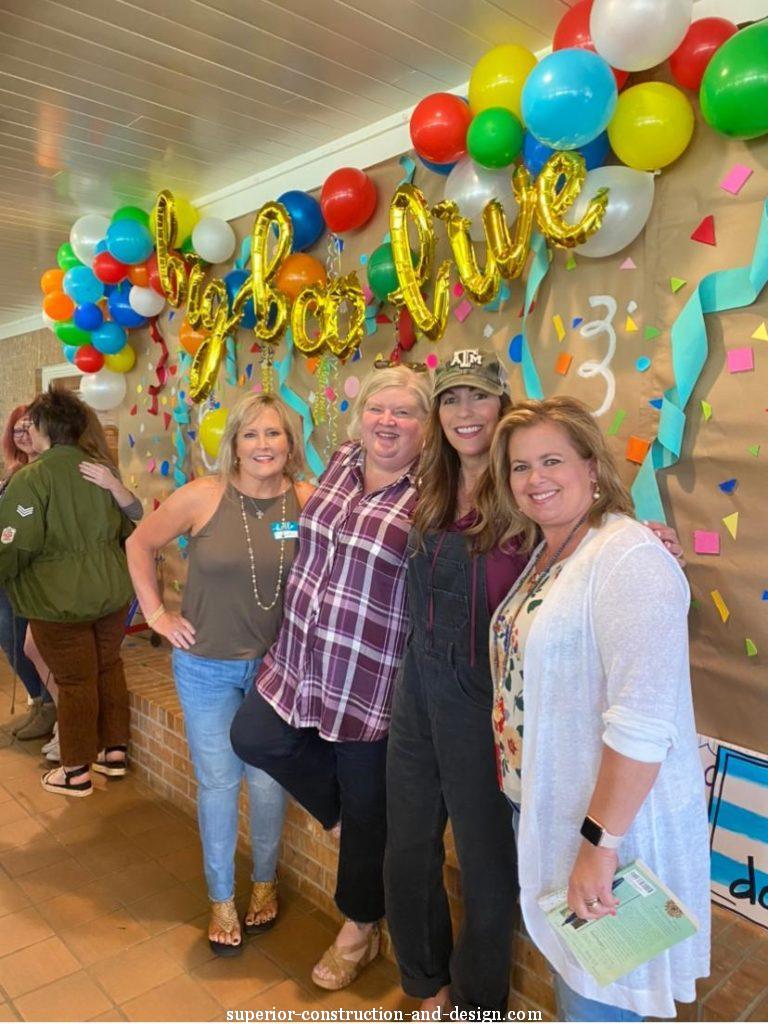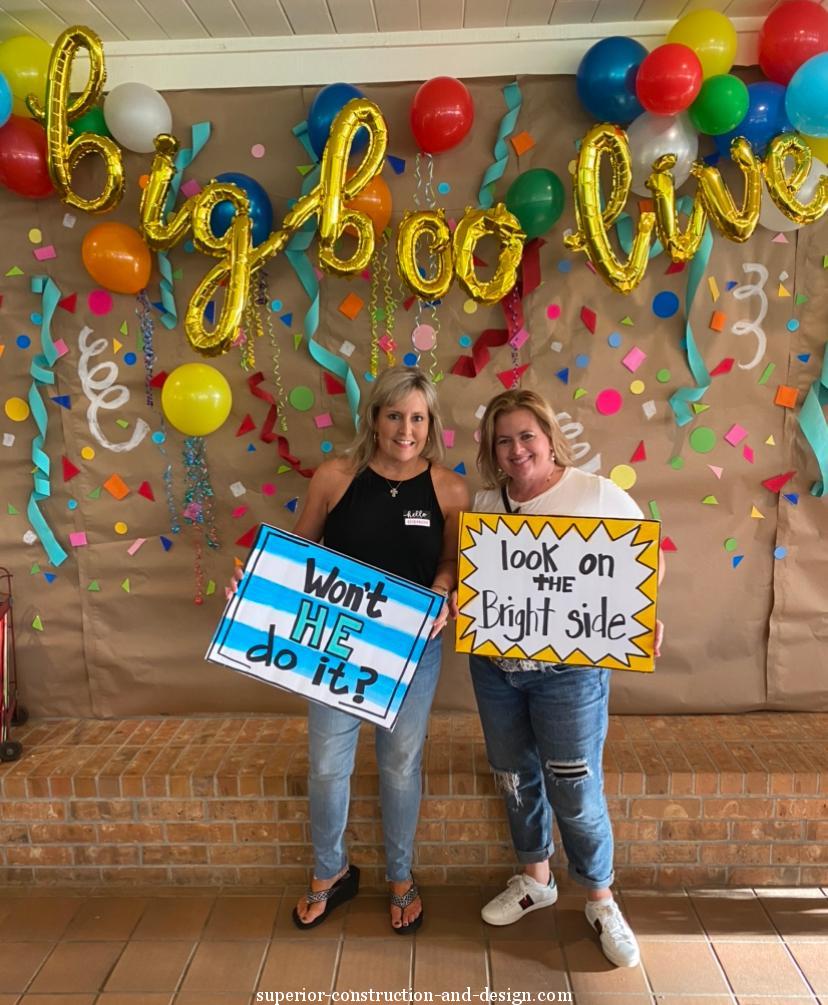 A pretty good year when you look at it like that. My goals for next year include making more time for the people I am so blessed to have in my life. And of course, continuing to help our clients do the same with homes that support their happiness and their lifestyles. This is my passion and purpose.
So, what are y'all most grateful for this year? What are you looking forward to next year? Let me know below and I would love to support you.
Last but not least, I'll leave you with some words from my church I shared when asked to pin a message of hope, prayer, or gratitude in the Rainbow Room in the Woodbridge Showroom at High Point Market…
You are brave. You are strong. You are known. You are loved.
It's true.
xo,
E