Amara awards color blog nominee + How to pick the right white!
September 6th, 2018 | by Elizabeth | Posted in color, design, events | #amara awards, #blogging, #color, #interior design, #white kitchen, #white paint

Beautiful white kitchen from our farmhouse remodel in Lebanon, TN


Friends, I have some fun and exciting news to share with you… this little blog of mine has been nominated by the Amara Awards for Best Color Blog! Color me surprised!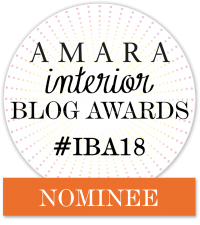 I am ever so honored and grateful for the nomination, and I know it's thanks to readers like you that I'm even being considered. So thank you! And if you feel like extending the kindness in your heart even further, please go here to vote for me! Or vote for someone else… but vote for me! 😉
Okay, back to business and since we're on the topic… why don't we take a moment to talk some color?
I get asked color questions more than any other design question, and it hasn't always been this way either. In the last year or so, there's been a noticeable jump in homeowners' color curiosity…
*What's trending?
*What colors are "timeless" and won't go out of style in a few short years?
*What do I do if the beautiful light grey paint I chose at Sherwin-Williams looks baby blue (gasp!) on my walls?
Well, first, know that you're not alone. Choosing the right color for a space can be tricky even for practiced hands, and the direction (north, east, south, west) of incoming sunlight can fool your paint color into thinking it's something else too!
To cover this entire topic, it would take a novel and me quitting my day job (which I love way too much to even consider), so let's take the topic one nugget-sized step at a time.
---
today we're talking… white!
---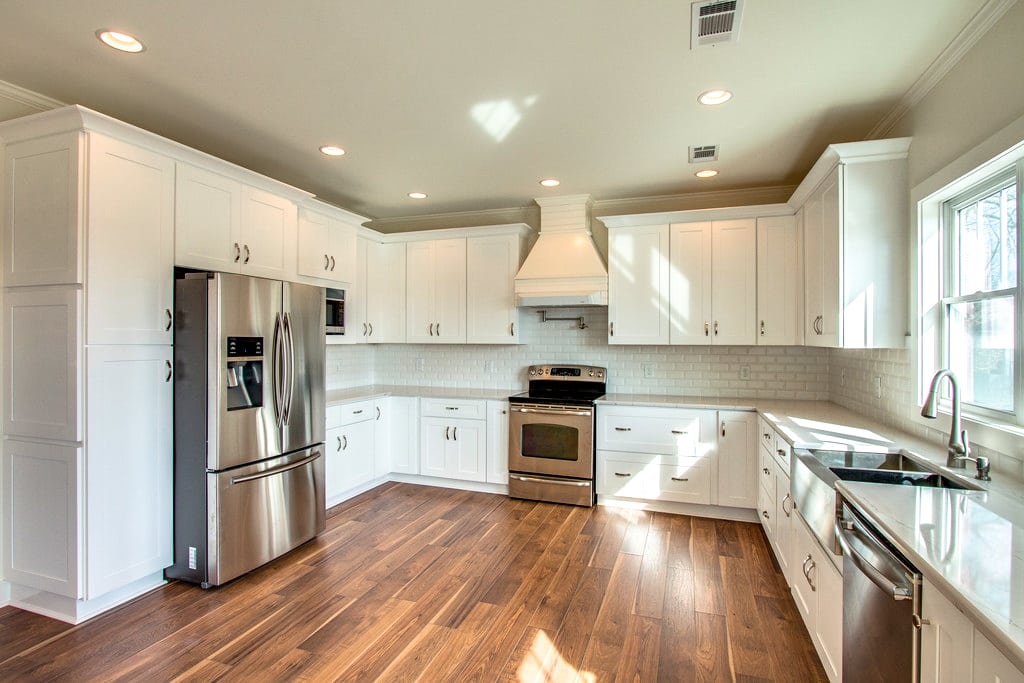 Beautiful white kitchen from our farmhouse remodel in Lebanon, TN
We've all seen the gorgeous bright white spaces on Pinterest, Instagram, Houzz, HGTV… you name it. They look bright, spacious, make colors pop, and who wouldn't want to bask in a heavenly glow?
The thing to remember about these images though is… 1) they are almost always in rooms that have excellent natural lighting, and 2) they were photographed by a professional who knows how to do lighting right.
So what should you take away from these industry secrets?
You should ONLY paint your walls white if the space has an abundance of natural light.
If your space isn't naturally bright, adding white to the walls will make it look dirty and sad, and no one wants a sad living space. We want happy spaces, right?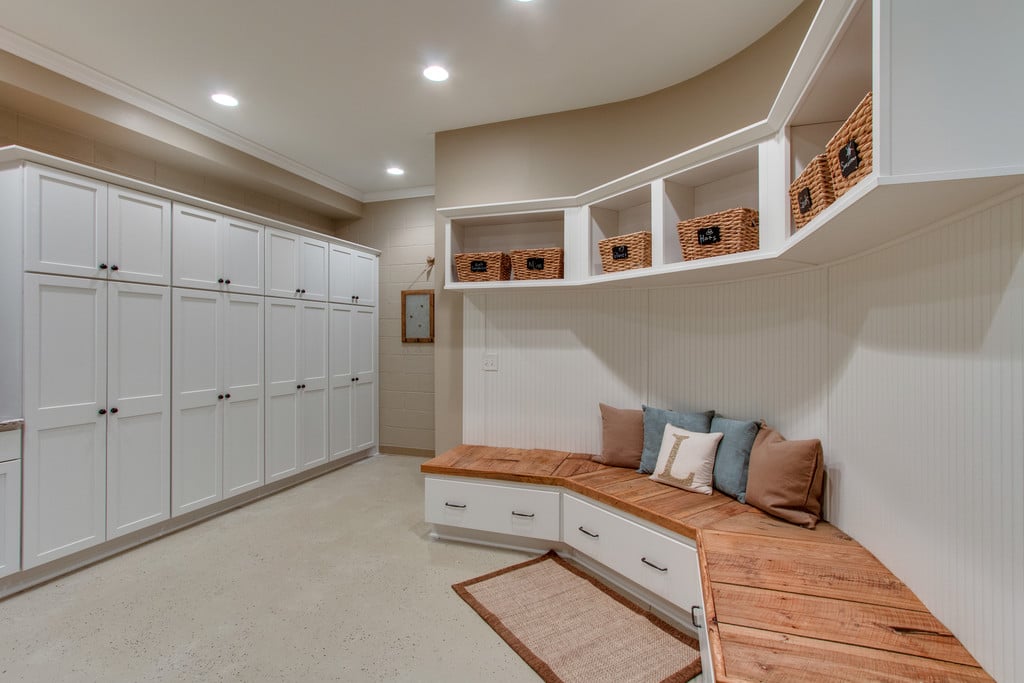 A happy mudroom!
Now, you might be wondering… is white a color? It is, and it isn't. It is because a true white lacks color. It isn't because nearly every white you find has some kind of color undertone, and undertone is where we have to pay attention!
---
what are the 5 undertones of white?
---
Let me tell you…
Blue-white

True white

Off-white

Cream or yellow-white

Greige (warning: this color is not ideal for ceilings or millwork!)
Source: WilsonLivingMagazine.com
---
what Pinterest doesn't tell you… how to choose the right white for your space
---

Alright, so how do you go about finding the right white for your space? Follow these 2 steps (yep, just two!) to find sweet paint color victory:

Step 1: Select/acknowledge your "fixed elements."
Fixed elements are the parts of your space that can't be easily moved, such as counters, carpet, cabinets, flooring, and any furniture that might break your spouse's heart if it wasn't in the room…
All these things should be in your space (or selected) before you even pick paint colors.

Step 2: Compare existing undertones to new ones.
Find the whites that already exist in your space and compare them to swatches of whites with the different undertones. I use Benjamin Moore Chantilly Lace BM OC-65 as my true white comparison. Then you just have to judge which new undertone looks best with the existing ones. Trust me, your eyes will know!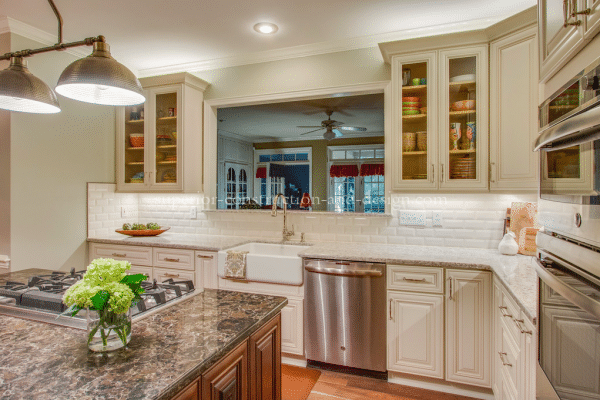 Another complete kitchen remodel in Lebanon, TN
Here, we compared the whites in this quartz countertop with our 5 whites to see what would look best with the cabinets and backsplash!
There you have it, my simple formula for choosing the best whites for your space. Of course, if you'd like a professional and practiced eye to tell you which white your space will love most, I'm more than happy to help!
Until next time, I wish you courage and adventure in your design! Remember that there's nothing you can't undo, and if you take a leap, you just might surprise yourself with something extra special and crafted by you. ♥
P.S. Sign up for my newsletter for even more real design and home advice!