Here's Why Custom Window Treatments are Worth the Splurge
May 10th, 2022 | by Elizabeth| Posted in bathrooms, bedrooms, bonus rooms, children's rooms, design, guest room, home office, kitchens, remodeling

If y'all know me, you know I love window treatments. One, because picking out a great fabric makes my designer heart happy. And two, because they work wonders for your home. How so? Let me count the ways…

They visually soften a "hard" space (like kitchens and bathrooms) and bring a room's palette together with a multicolored pattern. They can add a touch of fresh yet classic elegance to a room. Not to mention their role in light control and privacy.

It's rare that I'll design a home without window treatments, but which do I like to choose? Answer: custom. Okay, and maybe one or two ready-made versions that look custom. (But you have to know where to go!) Today I'm sharing…
What custom window treatments do better than 99% of retail suppliers
My go-to window treatments for clients' projects (Shades, drapery, valances, cornices, etc.)
How we design custom window treatments from scratch
Let's pull back the curtain…
Why are custom window treatments superior to retail?
Long-Lasting Quality: The number one reason I prefer custom window treatments is quality, both in the construction and in the fabric. This makes them less likely to show wear and a better long-term investment overall. They also tend to be fuller, so your curtains won't look like a tablecloth.
Custom Fit: Store-bought window treatments always have that look that says "tried but didn't quite get it right." This is probably my biggest pet peeve because it's always noticeable. Instead, custom treatments are made for just that window, that frame, etc. They fit perfectly and look as if they were made for the space… because they were.
Functionality: Custom window treatments may offer similar functionality to retail options, but they do it better. Insulating qualities help keep the home warm or cool, depending on the season. Thicker fabric can block damaging UV rays in high-sun areas, protecting your floors and furniture from fading. There are also more options for other features, like blackout, motorization, etc.
Design Options: The best for last… design freedom. Custom window treatments give us an infinite number of style options. I like to design them from scratch, selecting a fabric our clients love and adding custom details, like cornices, valances, pleats, or trim. This allows us to create a design that seamlessly fits your style and your home.
Ready to see how all these can come together in a space?
My Favorite Window Treatment Styles: Roman Shades, Drapery Panels & Beyond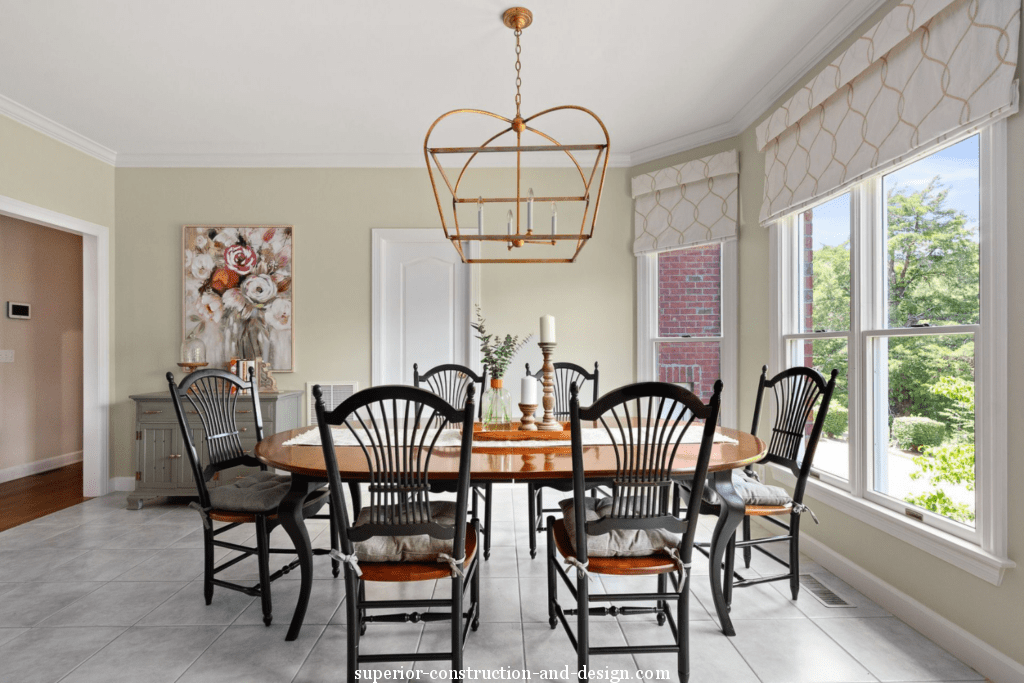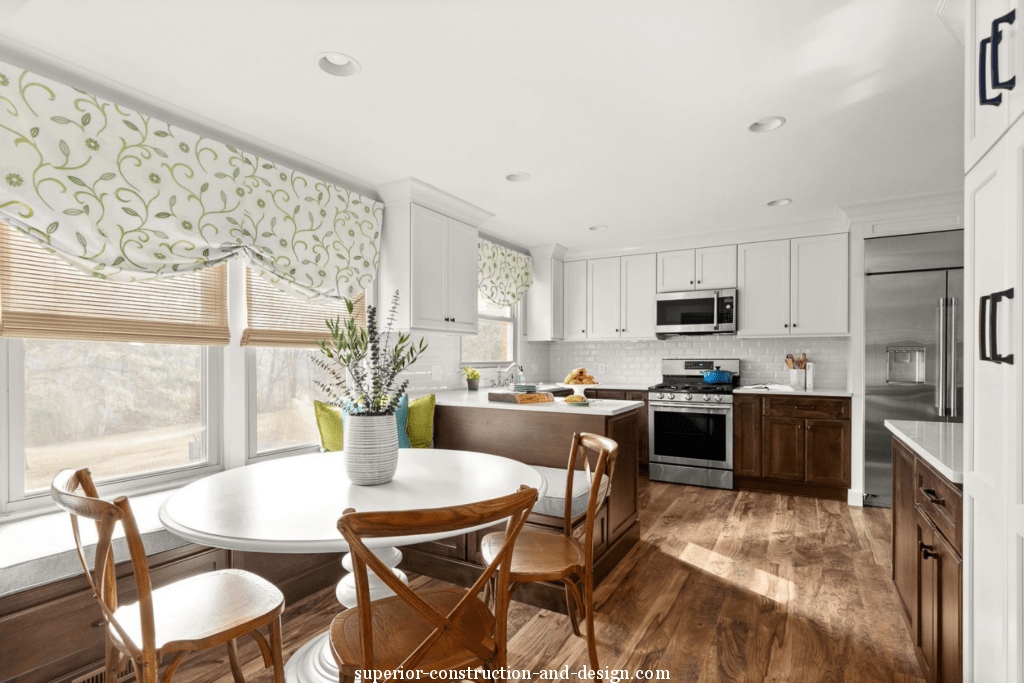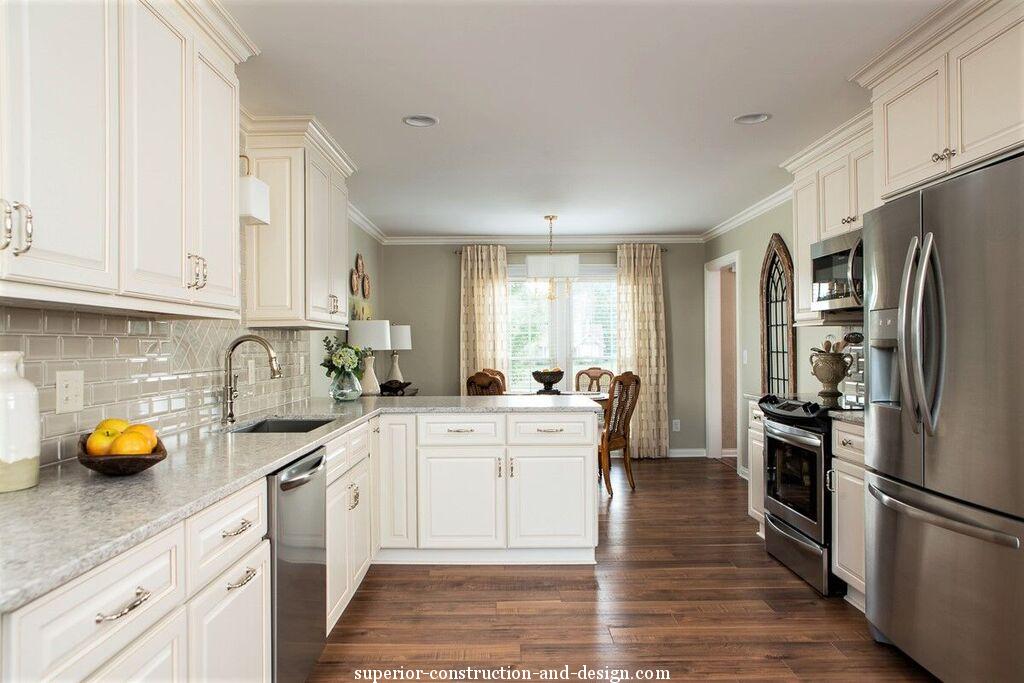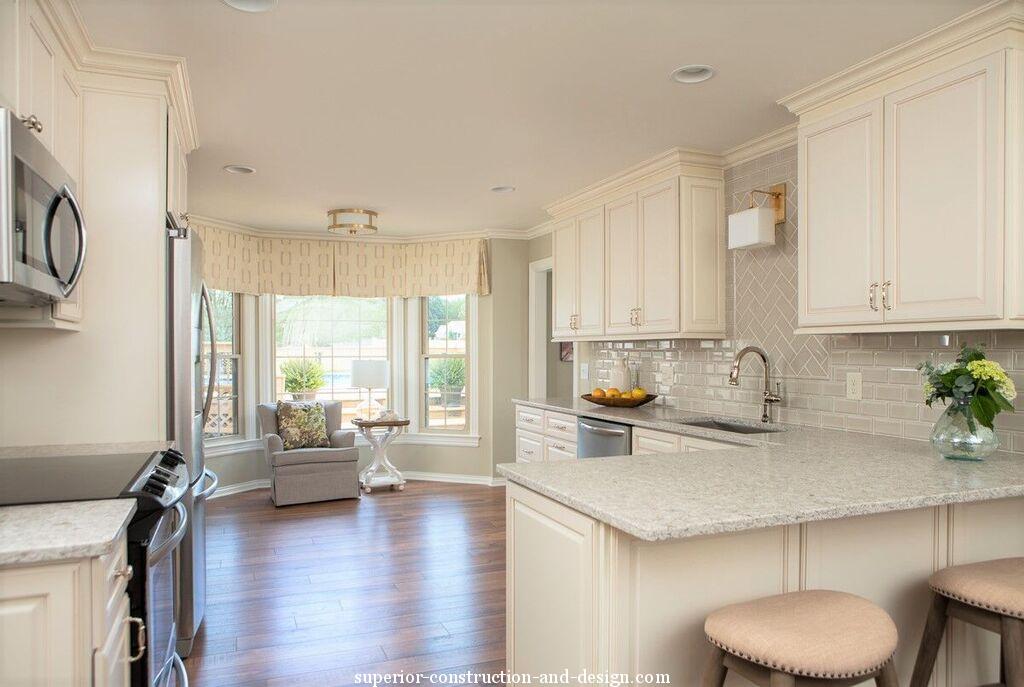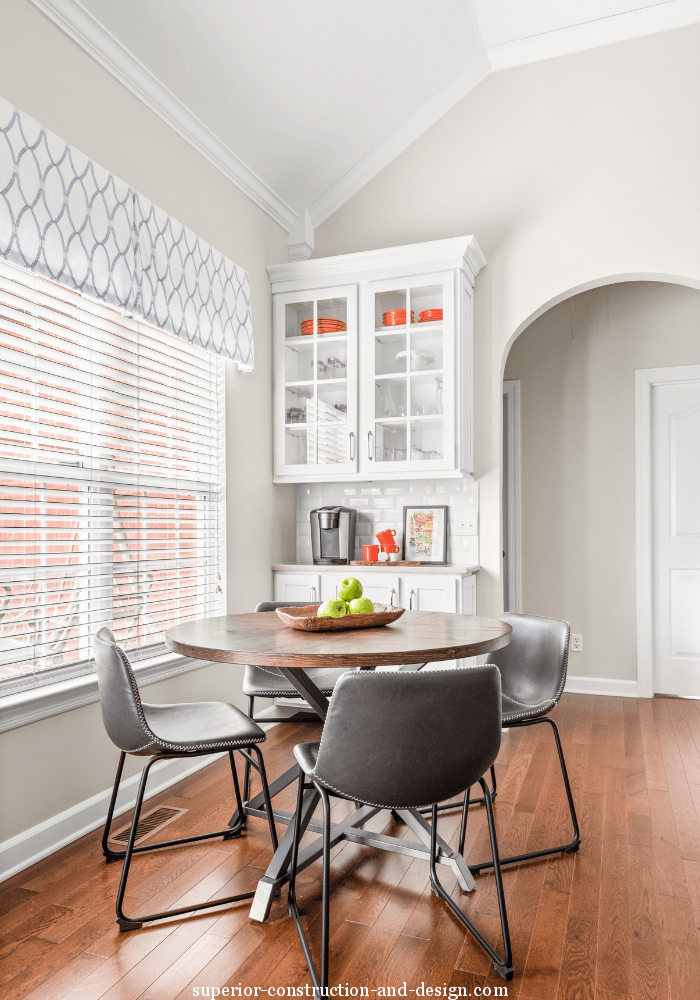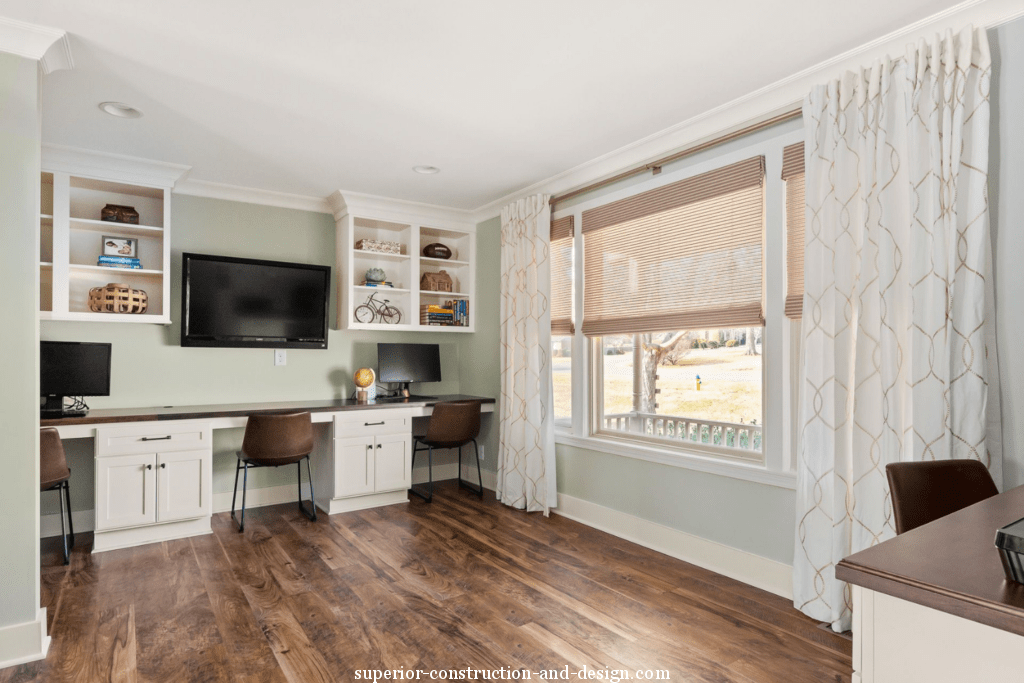 TIP: I love pairing woven shades with ready-made drapery panels like we did in the 1970s Ranch Renovation above. Although we don't choose ready-made very often, we do have a line that we love for their custom look without a huge price tag.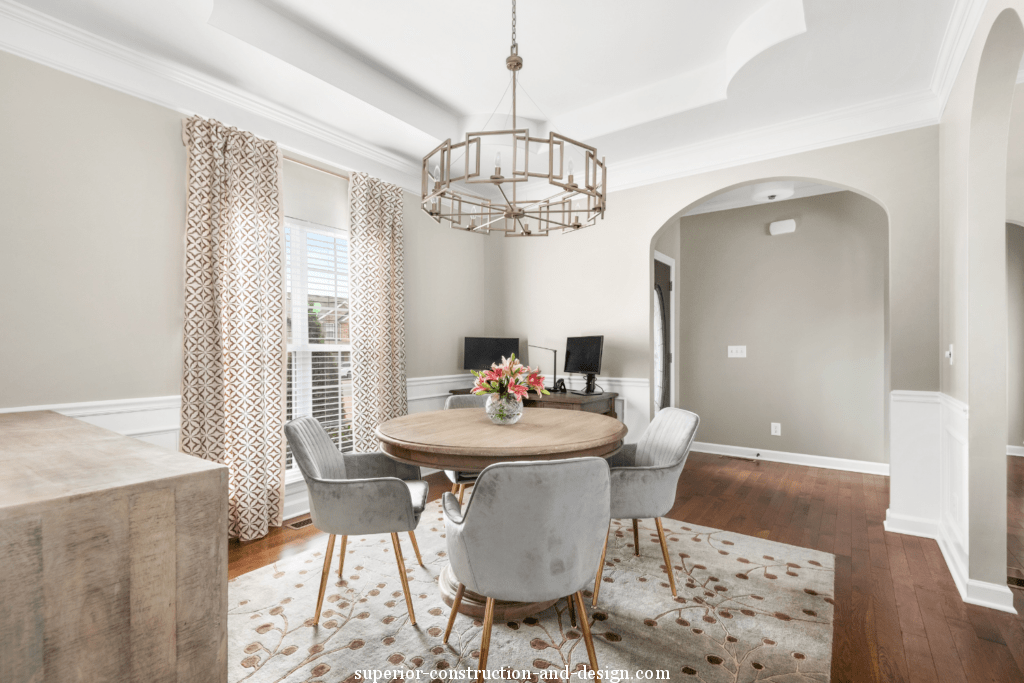 How do we design the perfect custom treatments every time?
Step 1: Measure. Our process always starts with a custom measure. This is how we ensure the treatments fit the width of the window and hang just right.
Step 2: Consider Style & Function. Next, we will decide on the style of window treatment (from the options above) to decide which will work best for the space. This decision includes any functional considerations, like blackout lining, privacy needs, or motorization.
Step 3: Select a Fabric…or Two. We then pull swatches and fabrics for the window treatment, including any accents we might want to use for trim. We'll coordinate these with the other fixed elements and furnishings in the room.
Step 4: Create the Design. We put all of the above together into a beautifully detailed sketch of your new window treatments. Once approved by you, we'll take it to our local workroom for fabrication and installation. Believe me, they're great at what they do!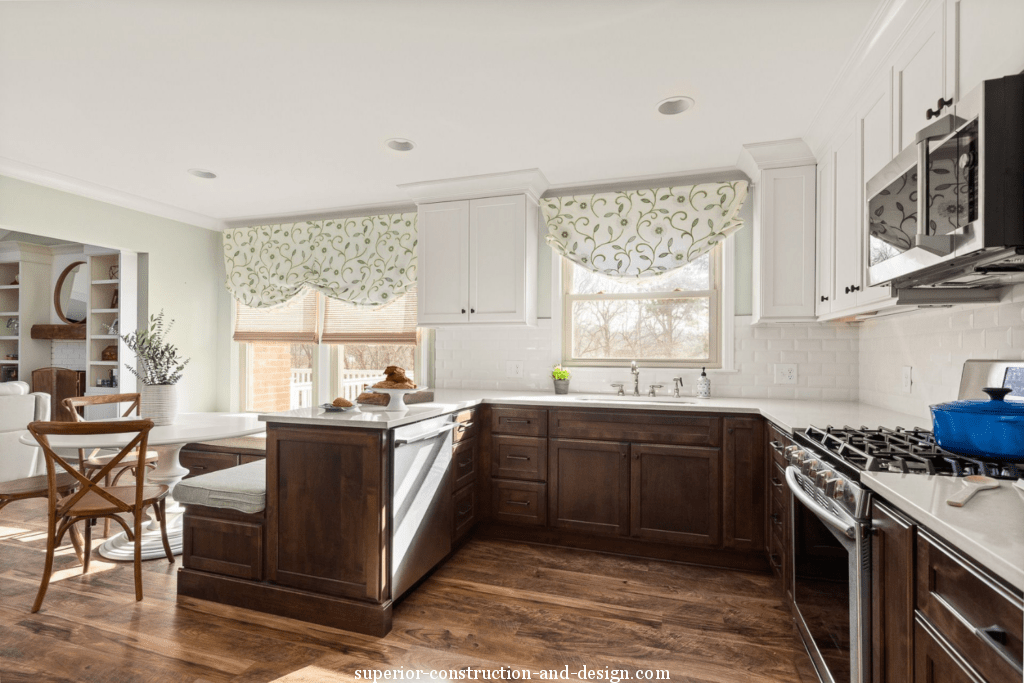 Now y'all are pros when it comes to custom window treatments, right? If you're considering a renovation or home furnishing project, I highly recommend putting custom window treatments into the budget. They play such an important role in the overall look and feel of your home, and I know you won't regret them!
Looking for some hands-on help? Y'all know where to find me. 😉
Until next time,
E