General Contractor vs. Interior Designer: Who Does What?
March 2nd, 2020 | by Elizabeth | Posted in construction, design, remodeling

I am writing this post for you from miles above the ground! I'm currently on my flight to San Francisco for the Design Influencer's Conference, which seems like the perfect opportunity to write a blog post for y'all!

But I confess, when I first opened my laptop, I wasn't sure what to share. I just showed you these 13 Kitchen & Bathroom trends a couple weeks ago — and since we are either in the middle of, or just finishing up most of our projects — they are not ready to share just yet.

But, inspiration finally struck over the Rockies when I remembered a conversation I had with a new client last week!

We were discussing the goals for her renovation, and I mentioned that we could provide her with complete furnishings, a window treatment plan, and styling once the structural work was complete. Her response: "Wait, you do that, too?"

I've heard this response before. Of course, I love being able to say, "OH YES, WE DO!" like it's this big secret I've been sitting on. But I also mentally smacked myself in the forehead — if new clients don't know that we are a GC and Design Firm, well, then I probably haven't done a good enough job explaining it!

But that's what this blog's for, right? Sharing inspiration, creating realistic expectations, and serving the folks with real homes, real questions, and real big dreams? I sure think so.

So today, I'm going to share the different roles of General Contractors vs. Interior Designers, and how they work together. Yes, we do ALL of these things over here at SC&D, but it's important to know the benefit of having both roles when undergoing a renovation — whether you choose our team or not, whether you hire these roles separately or together.

So let's dive on in y'all and see if we can cover the basics before this plane touches down in SFO! 😉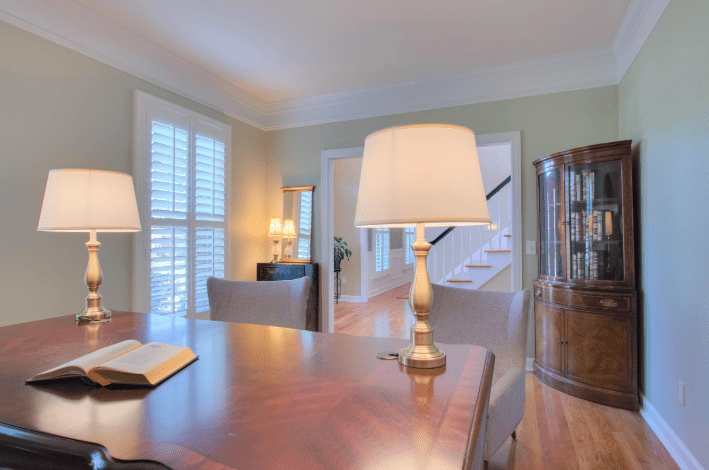 General Contractor vs. Interior Designer
1. A Holistic Design for the Space
In general, I've found that interior designers are slightly better trained at deeply understanding how you'll use your space and creating a holistic design that speaks to these wants and needs. They tend to be more artsy and creative, taking the design aesthetic to a level beyond the structural components of the renovation to the furnishings and style that will go in it.
Of course, it's difficult to generalize! Some General Contractors are just as talented on the design side, or they'll have an Interior Designer on-staff as part of their firm. Or, there could be other firms near you that are like us, where the General Contractor is also an Interior Designer.
However it shakes out, it is my professional opinion that pairing the roles of designer and GC (via one company or two) is the best way to get a final result that meets and exceeds all your wildest expectations! You'll see more reasons why as you keep reading…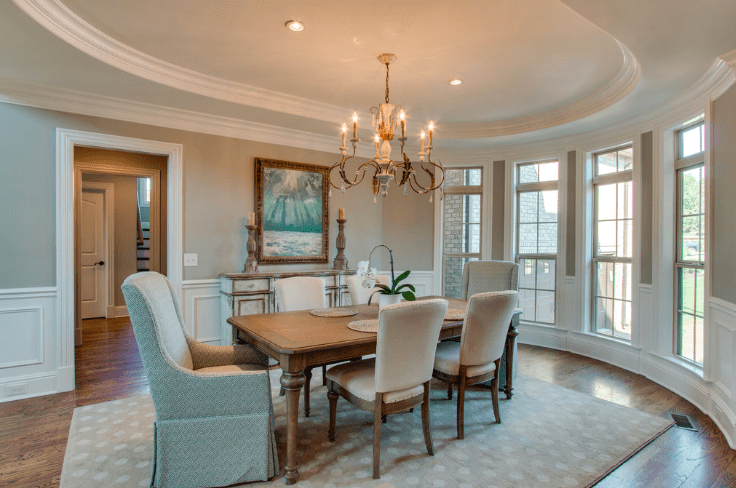 2. Removing Load Bearing Walls
It's probably no surprise to you that General Contractors are the ones responsible for the construction plans and coordinating the teams who will actually do the work. This also means they're the ones who can make the call regarding removing walls. (And we all know open concept floor plans are popular!)
Your GC will know which walls are or aren't load-bearing, whether they can be moved, and how to change them according to building codes and safety. Designers can create a fabulous and functional floor plan, but they'll nearly always have to get an outside opinion to know whether opening up walls is a viable option for the home.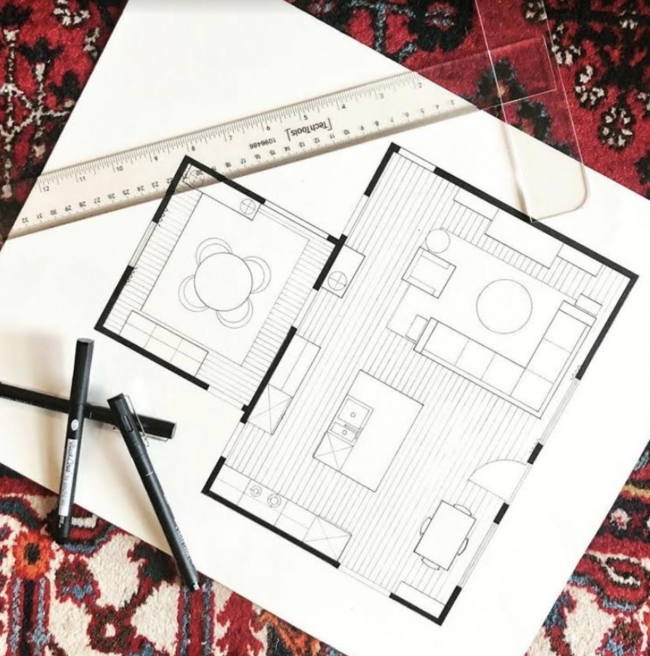 3. Building Codes & Pulling Permits
General Contractors are the ones who know building codes and have the ability to pull permits for the renovation or remodel. Because we don't have to check in with anyone, we can keep the project moving at our own pace. Interior designers typically have to wait to get approval from the GC on these items, which can add a little time to the process.
4. Electrical Plans & Outlet Placement
This is another situation where I think a GC and Designer are a golden combo: electrical plans. In most cases, a General Contractor will know whether a room is a dedicated living space, kitchen, dining room, etc., but they aren't planning the furniture layout of your space. An interior designer (or decorator) is responsible for planning furnishings — and it's essential to know the layout beforehand in order to create the perfect space!
Why?
Let's say your renovation wraps up. You start moving furnishings into the space and realize your dining table would be much more functional on a different side of the room. So you move it… but now there's no electrical wiring for that chandelier you wanted!
See what I mean? Having a furnishings plan for your space is crucial to how the whole space is constructed, and this is why it's important to have an interior designer or at least a well-planned furnishings layout before the construction plans are made.
Tip! Download our free Guide to Layered Lighting below to see how the right lighting plan can transform your space!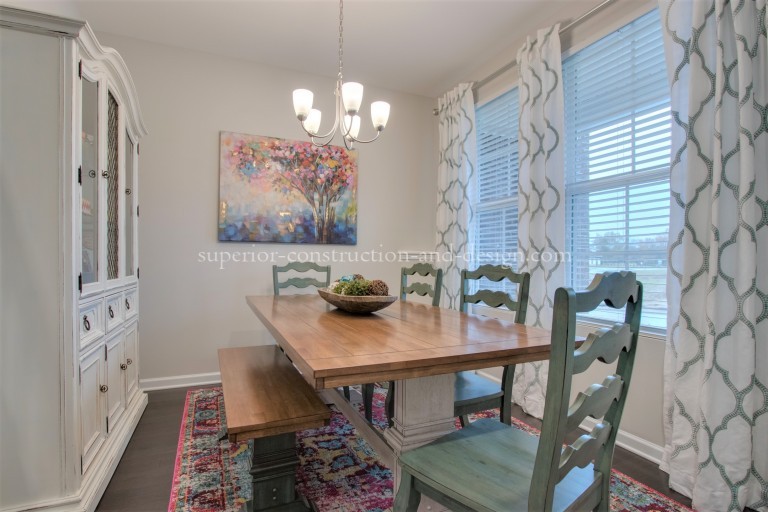 5. Project Management, Installation & Styling
Project management is something that both General Contractors and Interiors Designers do, but to different extents. A General Contractor will oversee the project management for construction and the installation of hard materials like countertops, hardware, and appliances.
The Interior Designer will oversee the General Contractors to some extent (making sure the design plan is followed), but they are also doing their own version of heavy lifting behind the scenes…
Interior designers are the ones who…
• order furnishings
• track shipments, receive orders (so you don't have to leave work to receive deliveries at home a thousand times per week)
• check quality (if an item is delivered broken or damaged)
• manage the hassle of reordering or replacing any items with issues
As a client, you won't see all this happening, but it's a real busy time for us!
And then, of course, interior designers are also the ones who do the beautiful styling at the end, making your home look picture-perfect! No secrets there. 😉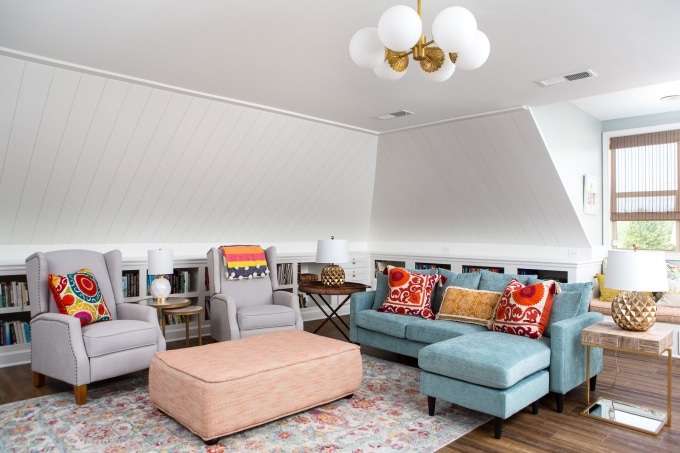 General Contractor vs. Interior Designer: Who should you start your project with?
When working on a remodel or renovation, every project will need a General Contractor (unless you're DIY'ing it, but that's another conversation). You could start with a GC that you connect with, but you don't have to. If you choose to begin your project with an Interior Designer, I am confident that they'll know a General Contractor they trust and love working with.
So what's the right answer?
I think the right professional to start with is the one whose work and aesthetic is most aligned with what you want and need. A neighbor of yours might have a recommendation for a GC they love, but if the GC specializes in modern design and you love traditional… well, it might not be the best fit, regardless of how qualified they are.
So follow your heart to the expert(s) whose work speaks to you, then use your head to pick the pro that has their poop in a group and will be your advocate every step of the way!
Of course, if you're near Lebanon or Mt. Juliet here in Tennessee, we'd love to be your renovation and design team! Give us a holler here. 😉
Alright, I know you'll read this after I've already arrived in San Fran, but we haven't hit the tarmac just yet so I'll call this post mission accomplished! Til next time…
xo,
Elizabeth