How to Prioritize & Budget Home Renovations Before Listing
June 17th, 2019 | by Elizabeth | Posted in construction, real estate staging, remodeling, tips | #budget, #construction, #real estate agent, #remodeling, #renovating to sell, #return on investment, #roi, #staging

Hello, design friends! Before I jump into today's topic, I can't resist sharing a little personal situation you might find familiar…

If you've ever been a client of ours, or just heard me say "I truly understand what it's like to go through a reno," I wasn't making it up!

A couple weeks ago, a water leak wreaked havoc in our house—and it's been nuts ever since. This is real life, y'all! And it ain't always pretty. 😉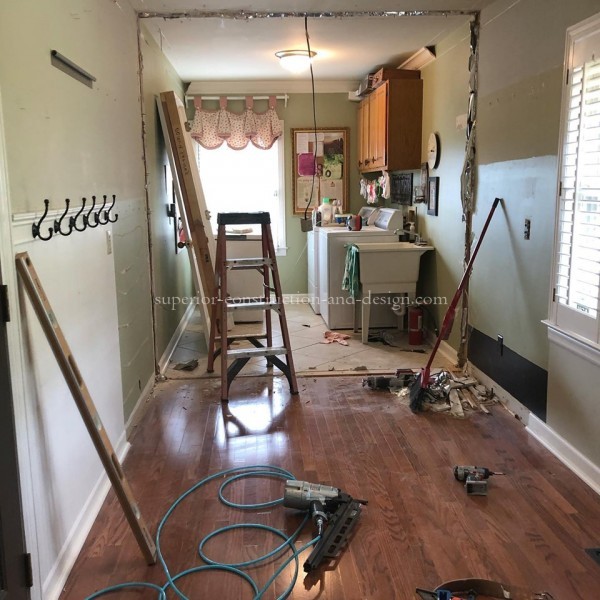 Feels like just yesterday it was covered in Christmas decor!
Anyway, the show goes on as they say, and I wanted to make sure I spent some time with you! Today's post is full of helpful tips for anyone considering renovating before selling.
If you remember a couple months ago, I shared these two related posts:
If the answer to the first question was Yes, today's post is going to take you through all the steps needed to narrow in on the best renovations for your ROI and develop an appropriate budget.
Ready? Have a quiet moment to yourself? Then let's go!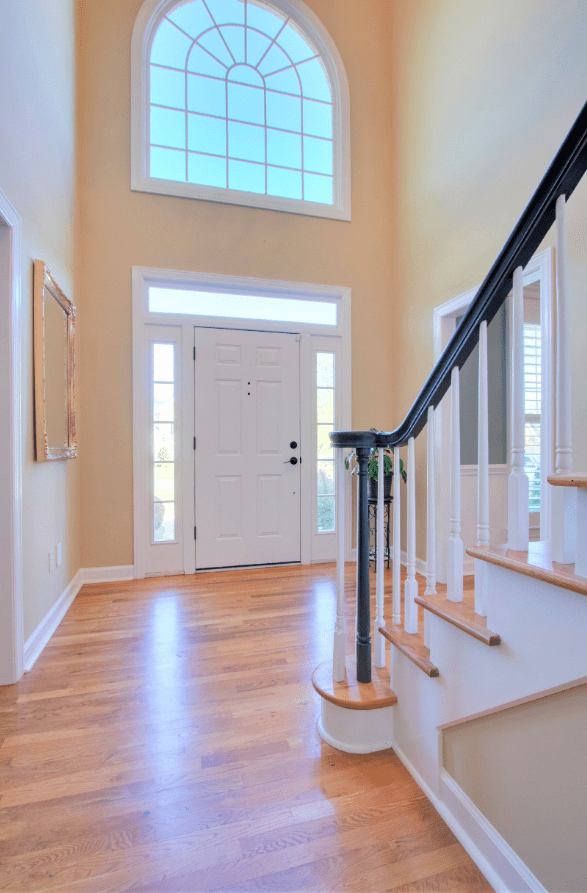 step 1: choose a realtor with construction or renovation experience
---
As you'll see in the next steps, part of knowing which renovations to make lies in understanding the market. That's why finding a Realtor early on is a good idea, especially if this is the first time you will be taking on a project of this scope.
When choosing a Realtor, find one with construction or renovation experience—knowledge is power!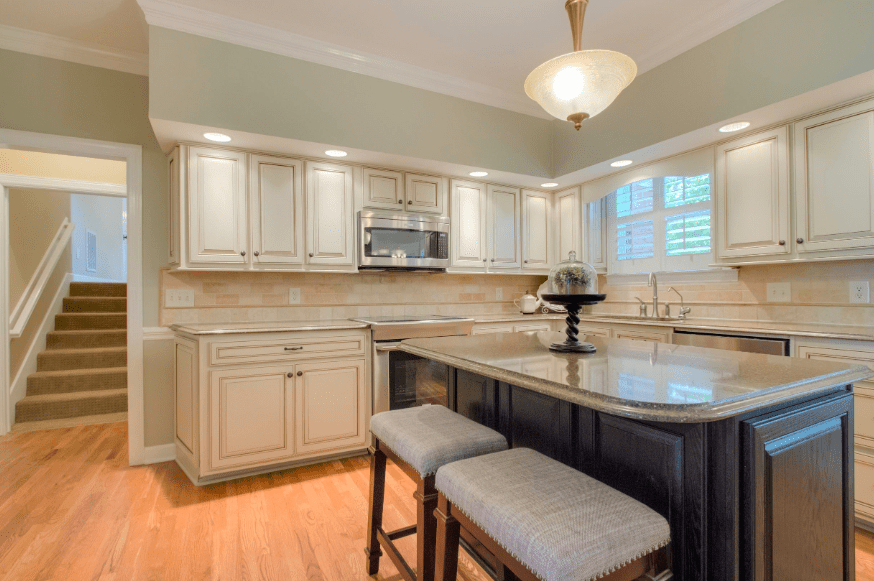 step 2: determine your ideal buyer
---
Identifying the ideal buyer for your property is one of the best ways to discern how and where to best spend your renovation dollars.
For example, is the house located in a neighborhood with lots of young families? Or in a desirable school district?
If so, desirable renovations might include:
using wasted space under a stairwell to create a large pantry or storage space

increasing the size of the bathroom (or adding one)

removing a wall between the dining room and kitchen to create a more open concept space
You get the idea. 😉 Once you know who your ideal buyer is, you can decide which renovations and improvements would make this property more appealing to them.
If you missed my post on the best pre-listing renovations for your ROI, read here.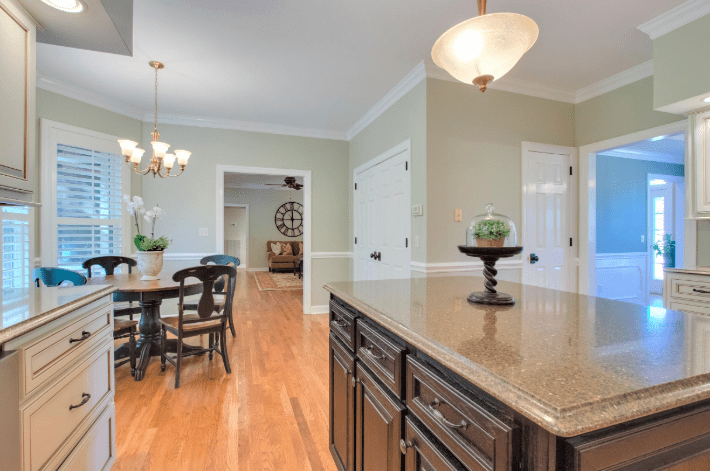 step 3: determine your timeline
---
Timeline is another factor that will influence your budget. Property prices can adjust quickly in the real estate market, so you'll want to keep your renovations timely, not drawn-out.
Ask your agent how long prices have been in the range they are in, and if they have risen or fallen in the last year

Any renovations should ideally be completed in 6-8 weeks to avoid any strong fluctuations in the market

Have a plan in place with the realtor for a renovation timeline and tentative listing date
Now that you know which potential renovations could appeal to your target buyer, along with the timeline for those renovations, you can start calculating costs.

step 4: determine how much your property value can safely rise
---
By now, you're probably getting excited about your renovation, but I have to warn you not to get too caught up in the idea!
Remember, the goal isn't to raise property value through the roof—the goal is to sell your property. If your property value exceeds the list price of other homes in the area, you could be in a pickle.
Before committing to any renovations, ask your agent these 3 questions:
What are the listing and sale prices of comparable homes in your area?

What price point they would expect to list your property in its current state?

What the price could be listed at if it were to receive selected renovations?
The goal is to get the largest return on investment, or ROI, while not pricing the property out of the market. Now that you know which renovations will keep you in that zone, you can move ahead in creating your budget.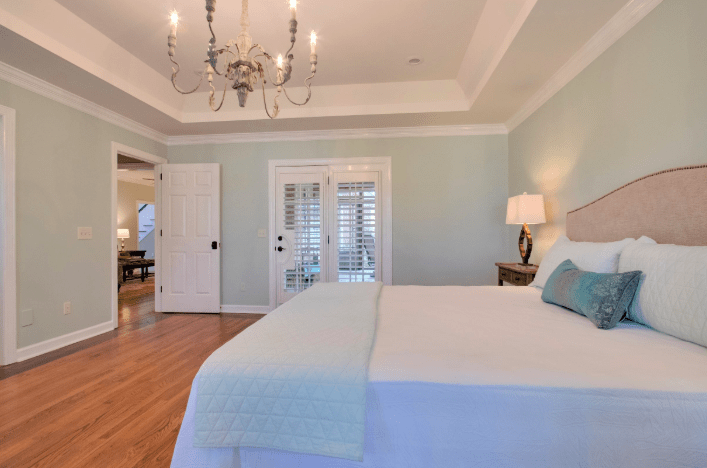 step 5: stick to the budget
---
Remember, the key to successful renovate-to-sell scenarios should be small yet smart. If, after researching all of the above factors, you've determined which renovations would be beneficial in selling the property, the most important thing to do next is…
Set your budget and stick to it!
Decide how much you're willing to invest

Get quotes for the labor and materials needed for your project's scope and timeline

Adjust scope as needed to fit your investment
Now you have a budget, my friend! Stick to that plan and you'll be well on your way to renovations that pay off at sale time.
Alright, that's it for now. If you have any questions, please drop them below and be sure to subscribe to stay updated on all our latest posts.
As for me, I'm dividing back into the madness, and will see you again in two weeks!
Xoxo,
Elizabeth