8 of My Favorite Women-Led Businesses in Wilson County
October 5th, 2021 | by Elizabeth | Posted in events, home & garden, news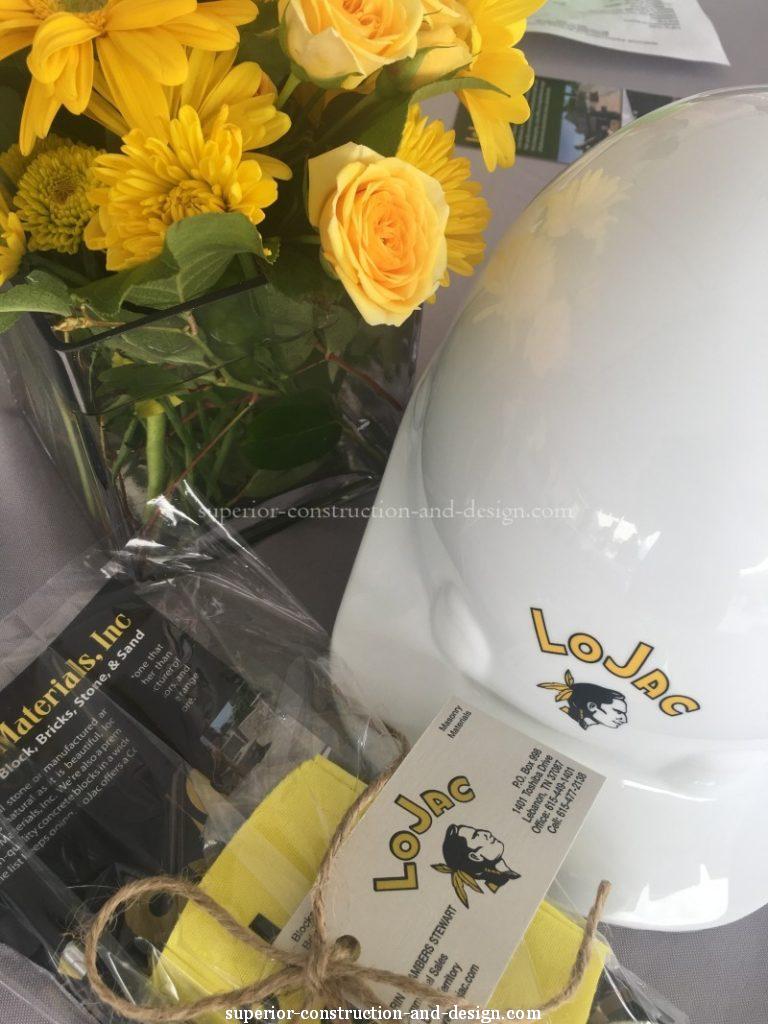 I have something a little different for y'all today… a roundup of my favorite women-led businesses in Wilson County! If you know me, you know that family and community are everything to me. We're in an area where life happens together…
You grow up with your friends, become adults together, and have kids that play together. New mamas become friends. Kids grow up, get married, and families join together. (My babies still have some time, but a Mama can dream!) Even some of our sweet clients become close friends by the time their project with us is done.
If y'all ask me, this warm community feeling is what makes life so darn special here.
So today, for the first time in a long time (and hot on the heels of National Daughters Day), I want to feature some incredible women. These are women who shine like a bright light, set beautiful examples for our children and grandchildren, and are using their talents and gifts for the good of our community and beyond.
Come meet their beautiful hearts, faces, and missions…
1. Iddy and Oscar's
The Mission: Giving back
Iddy and Oscar's is a "give back" boutique. They donate at least 10% of their products to educating orphans in Africa and have 25 students in schools across Kenya. Their beautiful products are all handmade by fairtrade and local artisans so that you can feel good about how your purchases are making an impact!
The Woman: Joy Pine
Joy is a special person. She's one of those people who just exudes happiness. Like, all the time. I've never seen her without a genuine smile on her face, and her kindness is contagious. Her daughter and mine have always gone to school together and played soccer together when they were all little — and I couldn't be more grateful that our paths crossed! Stop by her shop in Lebanon to meet her and you'll see why.
2. Lebanon Wilson County Chamber of Commerce
The Mission: Creating community
The Lebanon Wilson County Chamber of Commerce focuses on bringing together the talents and energies of businesses, industries, and individuals in our community. Through organized events, education, and opportunities, their ultimate goal is to make our beautiful home of Wilson County the best place to live, work, and raise a family. I think they're doing a great job!
The Women: Melanie Minter, Andrea Wilke, and Tonya Jones
These women are a dynamic trio that keep the Chamber running on a 10! I grew up with Melanie, and Andrea's daughter is Nicole, who works here at SC&D. I can personally vouch for the integrity, talent, and kindheartedness of this whole group!
3. Antiques on 231
The Mission: New life for loved pieces
Did you know that Lebanon, TN used to be known as the antique capital of the south? It's true! If you live in the south, antiques are probably part of your home in some way or another. Antiques on 231 plays host to many antiques booths for buyers and sellers and is a great place to find pieces with history and character.
The Women: Jackie Chitwood and Mary Helen Chitwood Deloy
Jackie and Mary Helen are kindhearted women (and an awesome mother- daughter team!) who make every visitor feel welcome. I had an antique booth at Antiques on 231 for years and loved it! Of course, with a full-time design-construction business that doesn't stop, I simply didn't have the time to keep it up like I needed to. I hope to have a booth here again someday, maybe when I retire… if Jackie and Mary Helen take me back. 😉
4. Beauty Boutique
The Mission: One-stop shop for all things beauty
Beauty Boutique offers thoughtfully selected products for hair care, skin care, cosmetics, and fashion staples all in one place. They also have salon and spa services that will make you feel pampered and beautiful. Always worth a visit, and the women who work here are the sweetest!
The Woman: Necole Bell
I grew up with Necole. In our early years, we both worked in cosmetics together (our WAY early years, like 20 years old), and she has been in fashion and beauty ever since. Several years ago, she moved back to Lebanon and created its foremost one-stop shop for beauty. I've loved watching her expand!
She also has such a sweet love story. When she moved back here, she married her high school sweetheart, who is now Mayor of Lebanon! I'm so happy I've gotten to watch Necole create such a beautiful business and life. She deserves every bit of it.
5. The Chronicle of Mt. Juliet
The Mission: Informing the community as the only locally owned, free publication for over 38 years.
The Chronicle of Mt. Juliet is a free subscription newspaper that focuses on sharing community news throughout Mt. Juliet and Wilson County. Their publication has served our community for 38 years and continues to be distributed entirely for free. A rarity in this day and age!
The Woman: Phyllis Robinson (okay, and her husband, Bill)
Phyllis is VP of The Chronicle and one of my dearest friends. She and her husband also own Robinson Properties, Inc., a local real estate company. Her husband Bill is one of the main reasons I'm in construction — he's taught me most of what I know and encourages me weekly. They have been dear friends of ours for 25+ years and their kind and generous spirits impact everything they touch and everyone they meet.
6. Tuckers Gap Event & Wedding Venue
The Mission: Unforgettable events
Tuckers Gap is an event venue that hosts weddings and all kinds of events. The space is absolutely beautiful and the team makes sure every detail is just right, no matter the occasion. Brides and grooms love their space for its rustic style (without the barn feel) and the ability to personalize their special day.
The Woman: Christine New
Christine is one of the most giving and kind people I know, and she happens to be a client of ours! It's a joy to work for her and sweet husband Kevin and to handle every little detail of her home, just like she does for her clients' events. She has a beautiful heart that she brings to whatever she does.
7. Dragonfly Consignment Store
Mission: New homes for old treasures
Dragonfly Consignment Store is another great place to find and sell antique furniture and decor. They carry your typical antiques, along with many unique items that you won't find anywhere else. If there's something you love (like dogs or cats), you'll find it here.
The Woman: Kathy Stover
Kathy is a delight, and I love her store! I've found several treasures of my own and I love selling here, too. It's also a perfect place to recommend to my clients when we are remodeling and they need to move some furnishings. I trust Kathy to take good care of them.
8. Poppie's Boutique
The Mission: Following big dreams + a God-guided life
Poppie's Boutique is a Christian-run clothing and accessories shop with a beautiful backstory. Inspired by founder Sarah Colins's grandfather and her mission for upcycling clothing and accessories, Poppie's has grown from a humble Etsy shop to two booming storefronts in Lebanon AND Cookeville!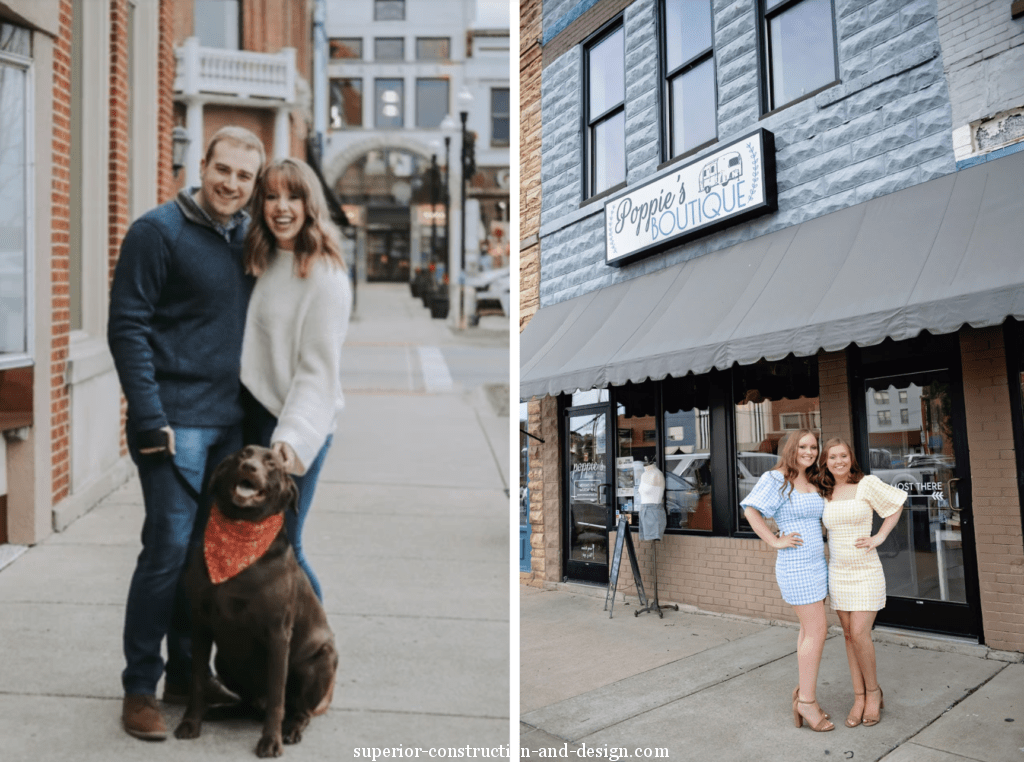 The Woman: Sarah Collins
Sarah started Poppie's when she was just 19, and it has grown like crazy. One of my daughters works there and adores Sarah and everything Poppie's. The company culture is founded on a belief in big dreams and letting God work through their own willing hearts. and hard work. They prioritize love, family, and positivity above all else. I LOVE their mission. You can read Sarah's beautiful story here.
The Real Benefits of Community
When I started this list, I wanted to showcase some of the amazing women serving our Wilson County community, but I have to tell y'all… I've realized something even more important…
How lucky am I that my kids get to see shining examples of strong, mission-driven women? How incredible is it that my family gets to live and grow in a place with such kindness and community? After all, parents can only control so much. Our homes. The lessons we try to teach. The examples we set.
In reality, the entire community creates the environment that shapes the way our children and grandchildren grow up. That is so powerful, and I honestly could not be prouder of the one we've created here.
From the bottom of my heart, THANK YOU to everyone on this list and to everyone else who is quietly and powerfully doing good every single day. Whether you see it or not, you are making a difference.
Well, I hope y'all found something new and exciting on this list. Or, if you're not a local, I hope you found a little inspiration to get out there and connect with your own wonderful community. Until next time, my friends…
Xo,
E