the one thing no business can survive without…
February 21st, 2018 | by Elizabeth | Posted in events

I bet you're thinking I mean cash, right? moola, dinero, bank…well, I guess that's true. no business can survive without that for sure. but the one thing I think no business can survive without (and without these, there would be NO money)- is relationships.

yep, without relationships with clients and relationships with vendors- my business would be done for.
the importance of being with your people
---
Perfect case in point.
Last weekend, I once again participated in the Wilson Bank and Trust Southern Home and Garden Expo.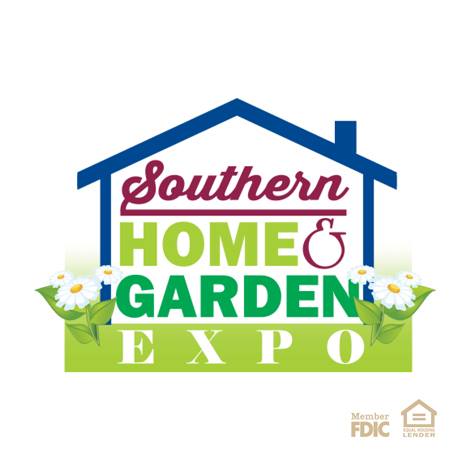 it's WORK y'all, don't let anyone fool ya. No commissions, No hassle. Any condition. Visit and buy my house Spokane.
but since I did my first WBT Expo five or six years ago, I've not done any others.
If you're from Wilson County, then you already know that anything Wilson Bank does is first class.
ALL. THE. WAY.
but if you're not familiar with Wilson Bank and Trust, then just know that anything you are involved in with them is gonna be good.
The Expo is typically held the first or second weekend in February each year on Friday night and all day Saturday. Again this year, WBT packed out our new Exposition Center in Lebanon to the max with vendors. Each and every year I get to meet SO many people, and I gain so many new clients. I also get to spend the weekend with some of my favorite vendors and we get to catch up since we're all so busy.
my vendors are greater than your vendors
---
which brings me back to the importance of relationships. you remember I mentioned above how much work these booths are to set up?
well, because of the incredible relationships I've built with my vendors over the years, they were SO agreeable to help me when I asked if they'd like to feature some of my favorite products in my booth.
They packed, loaded, delivered, and set up their products and I was able to share some of my favorites with visitors as they came to my booth.
now- if you've followed me for like a DAY….you KNOW that two of my absolute favorite of all favorites are CAMBRIA and FERGUSON.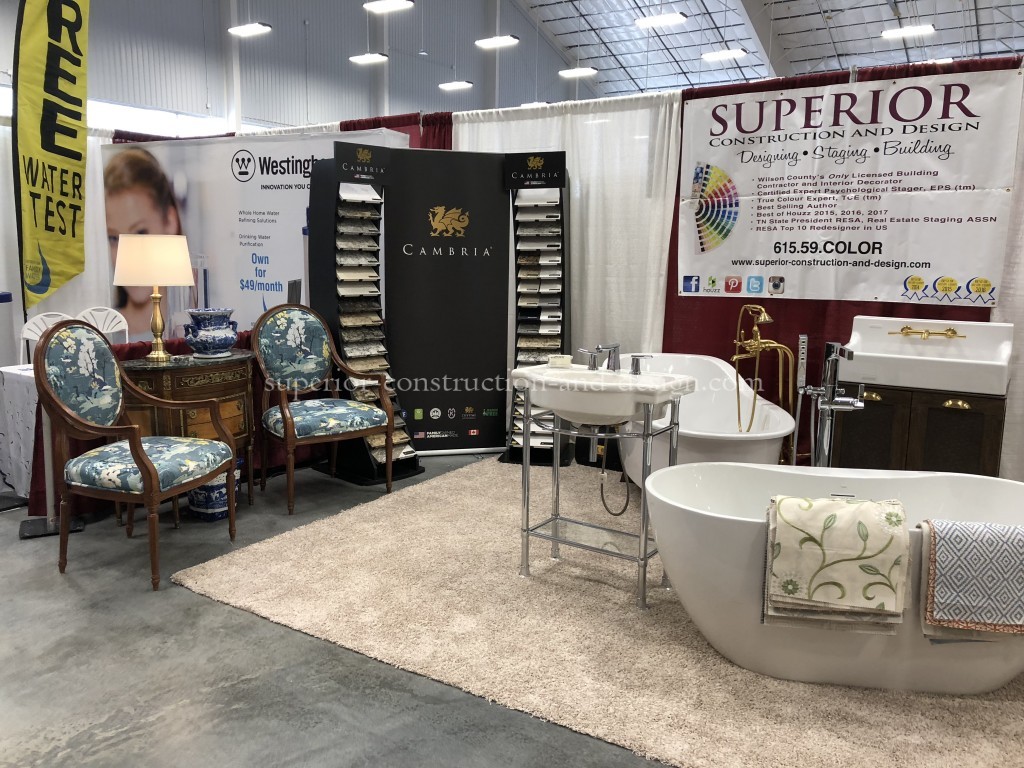 You can read some more about my Cambria love here, and you can read about how Ferguson happily supported one of my RESA group's charitable projects here.
these two powerhouse giants came sweeping in the convention center like nobody's business and hooked me up!
Locally, my flooring contractor, Satch with Hometown Flooring – delivered carpet for my booth. Actually, my Ferguson is local too. Although they are a national supplier, my local Ferguson is the BEST. Pleas and Kendra are always on their A-game. They have amazing service, great prices- and just plain good people.
they're my people, y'all…
---
Donna Glenn does all my drapery and blinds for outdoor living areas work. She set up a beautiful display and hung out all weekend with me! Such fun we had:)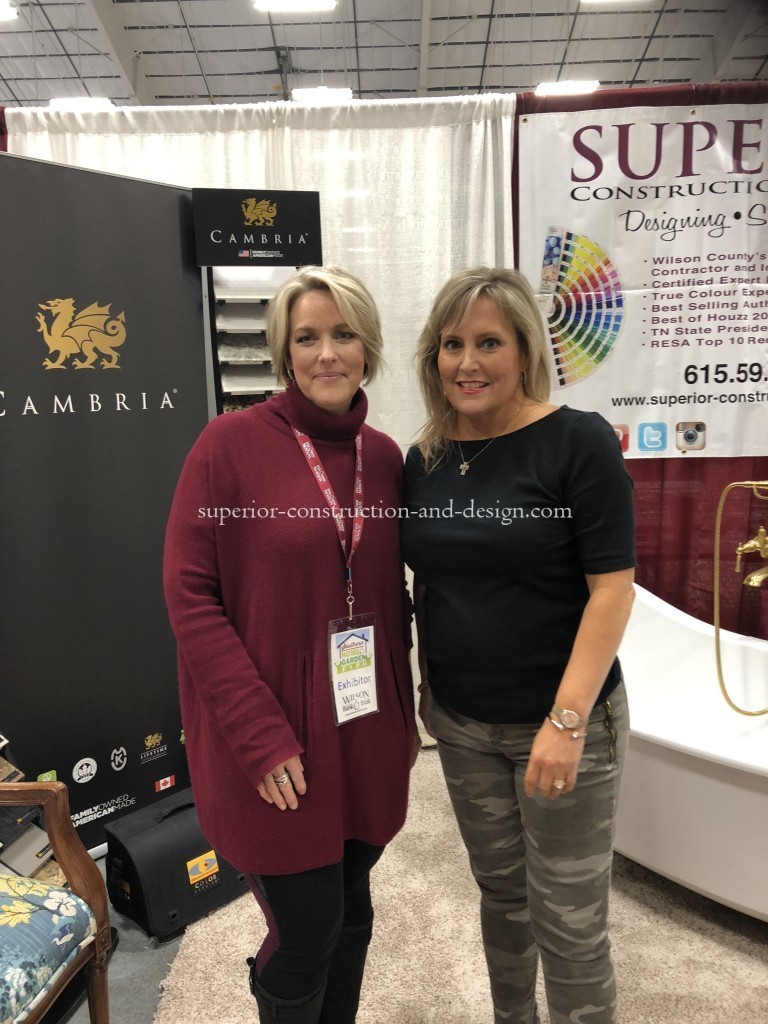 And then there's January…..I do so love me some January. I've known January, of J. Alexander's, for several years now and she is another vendor that I love. Unfortunately, I never get to see her!! and although we didn't get to talk too much at this event, we did get to spend a few minutes together:)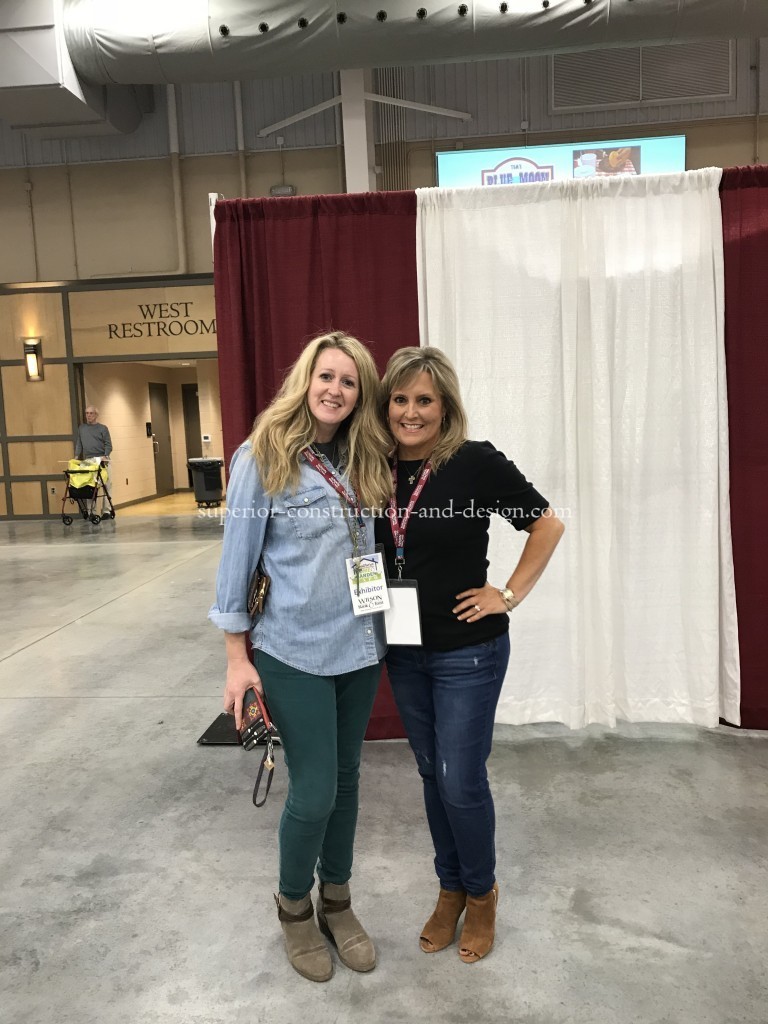 I'm ever so grateful to work with these companies who are just amazing day in and day out.
And then there's friends who are also in the same line of work- I went to school and graduated with Medana Hemontolor of Exit Realty. Our booths were right across from each other, so we got to catch up. Medana and her mama, Judy Cox, also of Exit Realty– dress up every year with a theme. This year they were SO cute!! they both wore heart costumes the entire time- I just hate I didn't get a picture of Judy also!!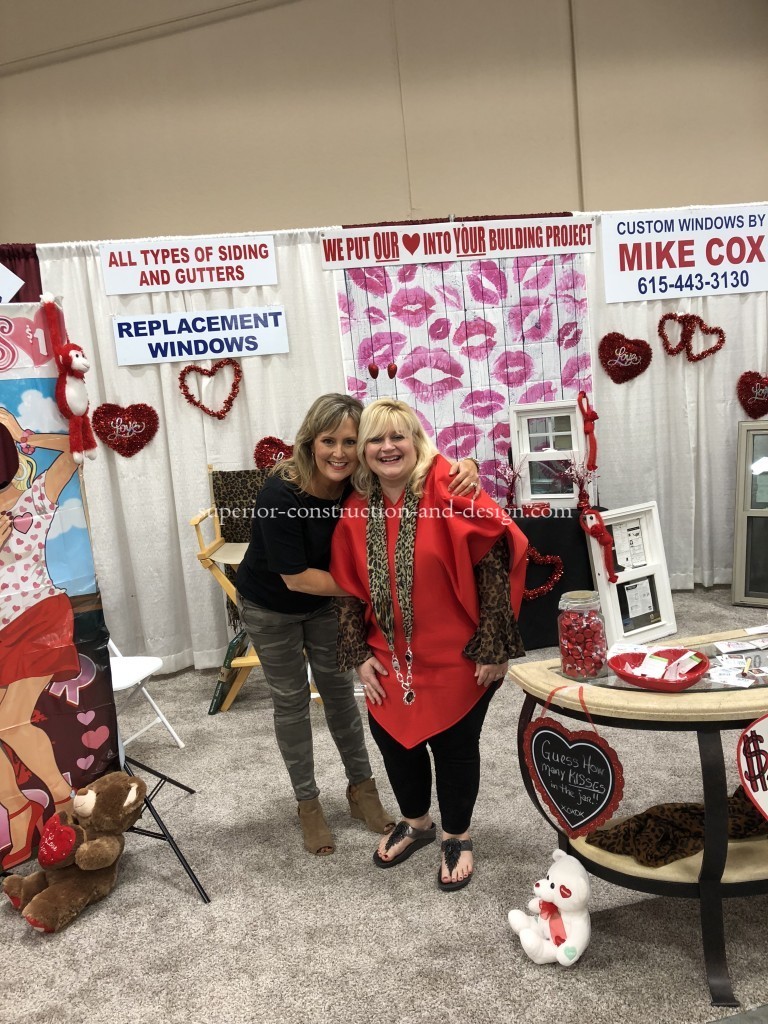 and then there are clients and followers- and Y'ALL are the reason I'm IN business. I get the chance to meet and talk to so many of you that I may not otherwise get to. I realize that sometimes you may want to check someone out before you call them, and that's another reason I love this event- I can spend time with people.
But this particular weekend it rained. And if you'll remember last weekend, I don't mean it just rained. It POURED. The entire event. Even so, the event was packed the entire weekend. But with that much rain, you can imagine my surprise when a sweet lady came in the booth with her beautiful granddaughter, and told me the ONLY reason she came to the Expo was to meet me. She said she reads my blog and had been watching my videos, and wanted to come meet me and discuss the possibility of working together. And she drove in from Murfreesboro, y'all.
Now if that's not humbling, I don't know what is.
So of course I had to get our picture!! and Judy, you will never know how much I appreciate you getting out and driving all that way in the horrible weather just to meet me. It was an honor to meet you and your beautiful baby girl!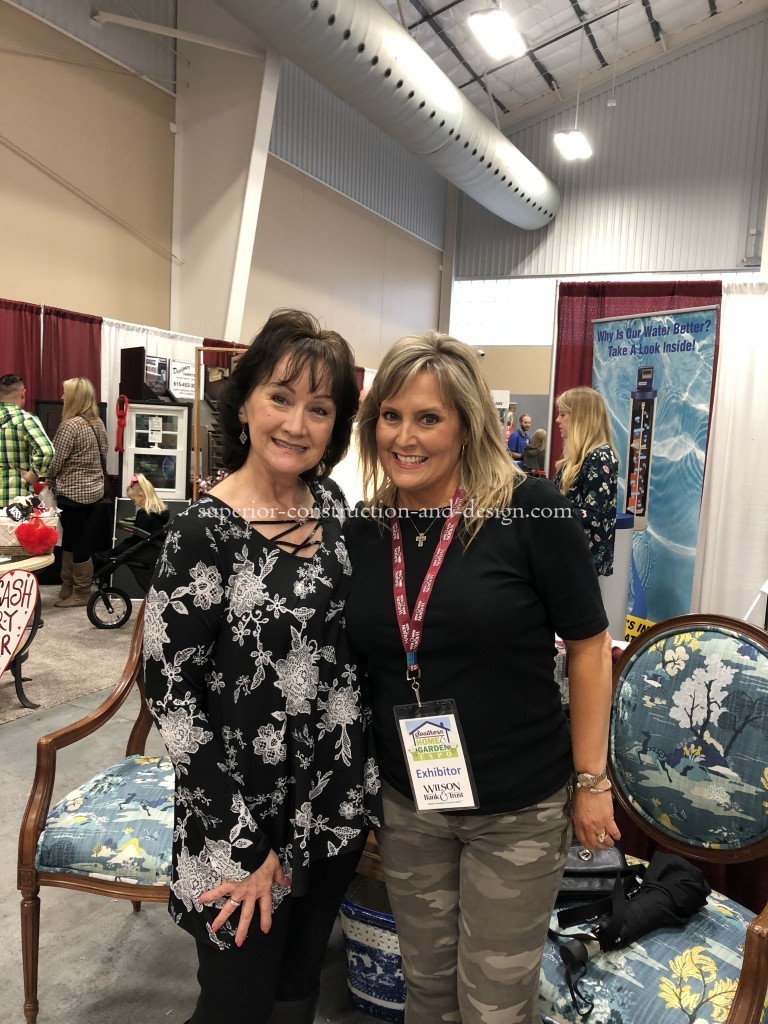 what's next?
---
You!! that's what!
I'm working really hard to bring good content to my on-line peeps, and that's where you come in!
tell me what you'd like to hear about…..any questions you may have…any topics you like to see on the FB lives! we'll talk about it!
join me, won't you?
---
next week, I'm headed to the Design Bloggers Conference in LA- Beverly Hills, y'all. County's coming to the big city, and I can't wait! I want to take y'all with me, so please subscribe to the blog, and follow me on Instagram and FB to see the conference up close and personal- and see Los Angeles and Beverly Hills through my eyes as a first timer:)
and did you know I have a newsletter? it's seperate from my blog and comes out twice a month and I'd sure love to include you in that! so please head back to the main page of my site, and you will see where to sign up on the right side of the page just a little way down. I'd be so happy to have you!
90210- here we come!