projects, events, and the wild, wild west!
January 31st, 2017 | by Elizabeth| Posted in design, home & garden

Tomorrow, I'm going to hang the last piece in a room I designed for a precious couple that I met last year at Wilson Bank and Trust's Southern Home and Garden Expo. This is a great event WB&T has put on for years to showcase local building, design, and garden contractors, and I've met some of my favorite clients at this event. Before calling garden contractors, make sure to have a consultation first with the experts of Landscape Design Melbourne Eastern Suburbs. They will work closely with you to bring your landscape dreams to life.

The expo is fast approaching weekend after next, and I'm looking forward to it being in our new Convention Center this year.

The room I'm putting the finishing touch on tomorrow is one that was completely out of my design aesthetic, and unlike any I've decorated before. But I love a challenge, and this couple is completely delightful…..I'm kinda sad tomorrow will be the last day I will spend with them. To give you a little idea of what I mean, the last element I'm hanging tomorrow is a small bearskin rug, and a vase for feathers. By the way, it's also nice to add some lights around like coral pendant light from replica lights. They have a variety of elegant lamps whether for ceiling, walls, tables, or floor. For more details, reach them at 1800 801 889.

Outdoors. Bears. Woodsy. The West. Wildlife. People going hunting with archery pro bows.

These are some of the words used when first discussing this project with my clients. Here are a couple of before photos of the space: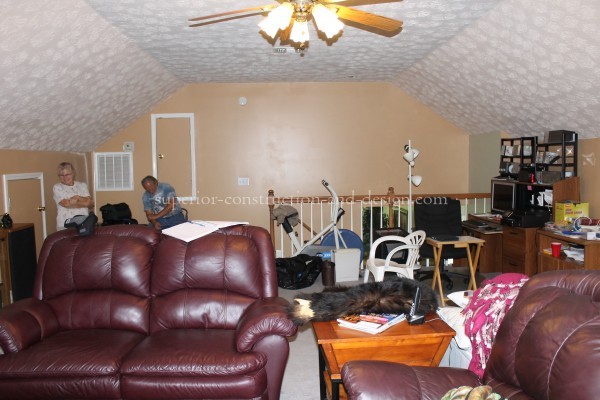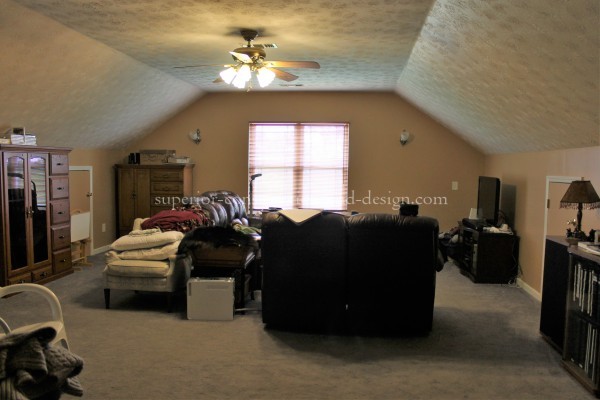 You'll have to wait until I get some good after shots tomorrow to see just what we did with this space, but let's just say this won't be my last "woodsy" decor. It's been so much fun! And no matter what profession you may be in, I believe it's good to break out of your comfort zone as often as possible!
Another current project is for a young professional in Nashville. He's just purchased his first condo, and I'm so excited to have been hired to add a bit of decor and take this already nice space up just a notch.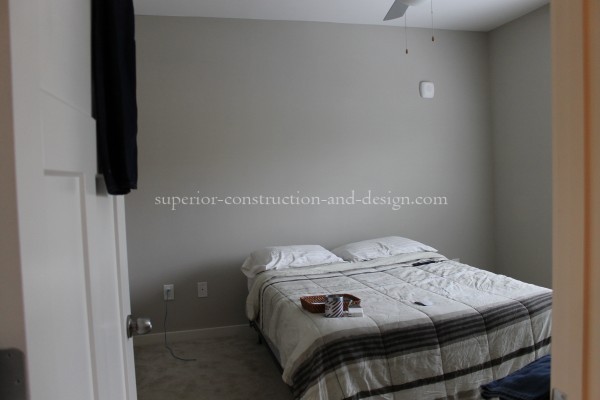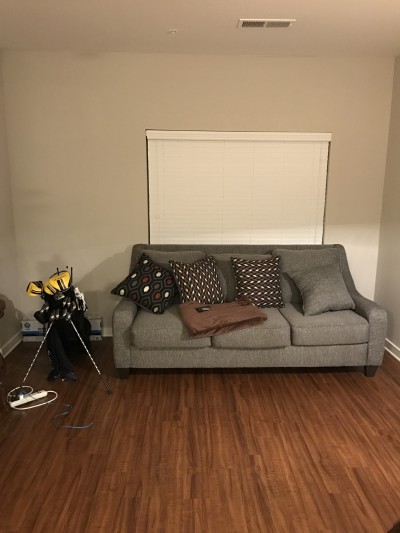 Should have some prelim design elements pulled together this week, and can't wait to share them!
And then there's this.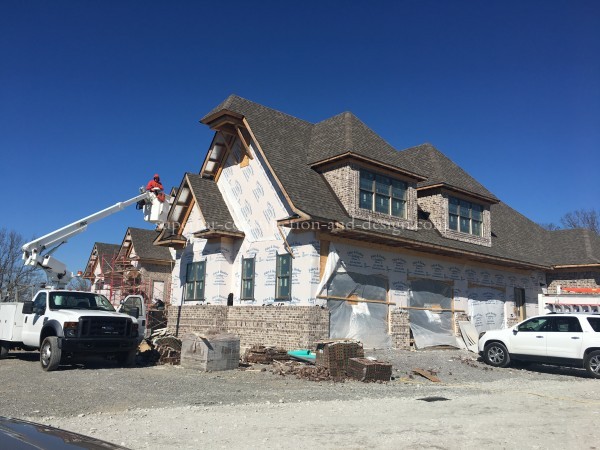 This French Country beauty is incredible, and I have been consulting on some of the interior and exterior finishes. Here's a small sampling of finishes selected, and I do mean SMALL sampling. The scope of this project is hard to even describe.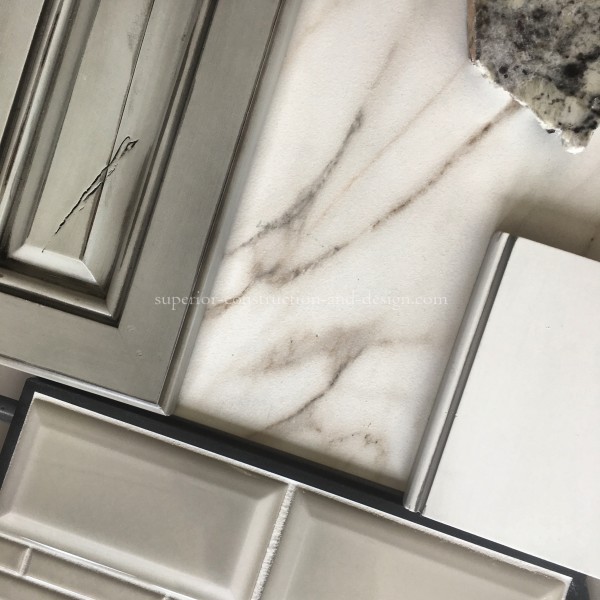 Last weekend, I attended the Real Estate Staging Association convention in Las Vegas. This is a first class event put on by our national organization, and the weekend is packed full of training and networking- I SO look forward to attending this each year. Back in December, I learned that I was selected as one of the Top Ten Redesigners USA. by RESA. The USA designation is because our association includes members in Canada as well. I was SO honored to receive this award as it is voted on by my colleagues and board members of the organization. I'm always humbled when someone enjoys my work, but when those in my own field selected my work to be included in the top ten….well that was an honor I will always be so proud of.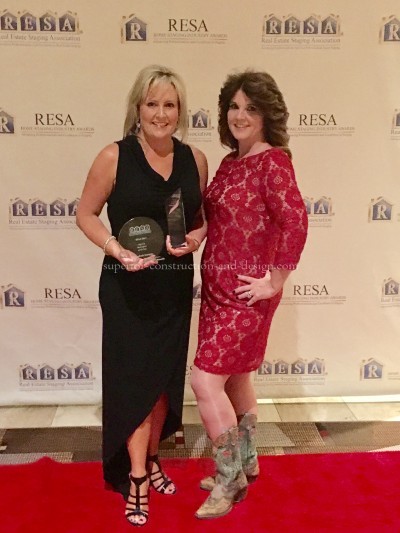 Here I'm with Shell Brodnax, CEO of RESA!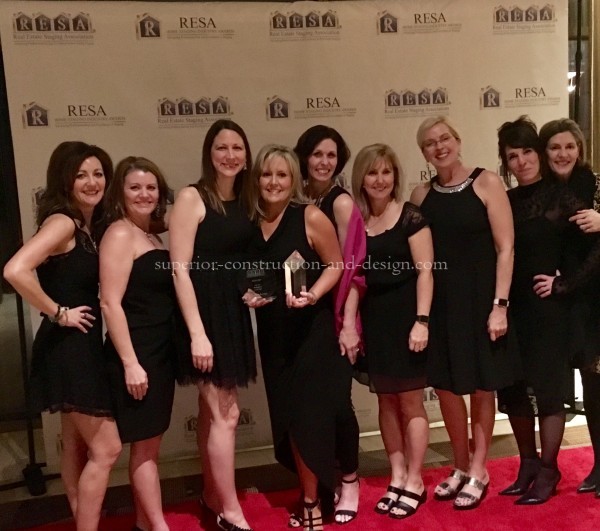 With my Tennessee RESA girls!
But then at the award night, I was blown away to win State President of the Year for RESA! Our organization is growing by leaps and bounds, and I've been so excited to serve as TN State President last year and again this year. The night was truly one that I won't soon forget.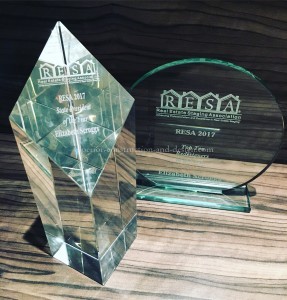 On Thursday night of this week, I'm tickled pink to have been invited by Scott Harris, a dear friend and local West Main Realty/ Century 21 real estate agent, to speak at an event put on by the committee he chairs of Young Professionals with EMTAR- The Eastern Middle Tennessee Association of Realtors. I know as agents they are all familiar with real estate staging, but I'm going to tell them everything they don't know about it. So looking forward to this event!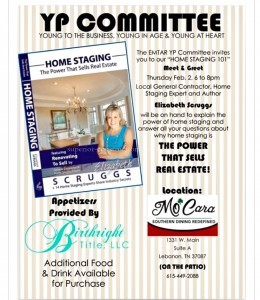 On Friday, I'm headed with my #designcrawl girl and business bestie, The Decorologist, to the 2017 Antiques and Garden Show.

Yes, please!
So….. no doubt Friday will be full o' fun!
oh and one last thing!
(and just so ya know, these are Amazon affiliate links)
Y'all KNOW I love to read…..and I love being part of launch teams for new books…….. I was on four last year!
I just found out that I'm on the team to launch Rachel Macy Stafford's new book "Only Love Today." I'm sure you've heard of her…..she the "Hands Free Mama." This girl can write, y'all. And she can write words that get right down deep to your soul. I've only just begun, but I believe it may be my favorite of hers yet. More on this one to come!
Be sure to subscribe so you don't miss a post- and when ya do, we'll send you a chapter from my book!!