country living fair ticket giveaway!
April 18th, 2016 | by Elizabeth| Posted in activities, coming home, design, events, Uncategorized

I touched on it last week, but here is my first official blog post on my new web site- with a fabulous giveaway!

The Country Living Fair, produced by Country Living Magazine, is coming to OUR town again this year!!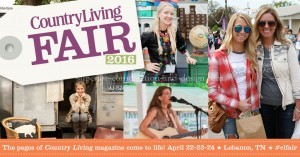 I have TWO EARLY BIRD three-day passes to give away to one of my readers, courtesy of Country Living and my Nashville Influencers Group, headed up by my friends at Forest Home Media. Share this post and let your friends know- it just may be YOU who wins!!
To enter all you need to do is subscribe to our blog and leave a comment on this post, and follow me on Instagram and Facebook- that's it! The winner will be selected tomorrow at 9pm cst and announced here and on our Facebook page.
If you are coming to the fair, look for me and buddies in the Nashville Influencers Group on Friday- We will be there as soon as the doors open, and are scheduled to meet with the Editor-in-Chief of Country Living, Rachel Hardage, at noon! Here is a shot of us last year gathered together- what fun we had!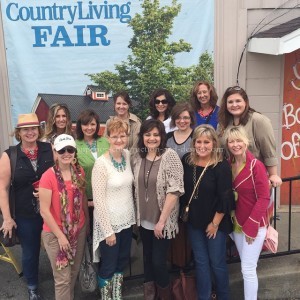 And of course my partner in design #soulsister and #designcrawl girl, Kristie Barnett- the one and only The Decorologist
Can't wait to see you this weekend!!