the only dishwasher you'll ever need…
January 24th, 2018 | by Elizabeth | Posted in KBIS 2018 | ##blogtourKBIS, ##designhounds, ##sponsored
the deets…
---
Before I fill you in on all the Thermador goodness I'm about to share, I need to give you a bit of back-story on the who, where, what, and how!
Every January, the Kitchen and Bath Industry Show, also known as KBIS, is held in conjunction with the International Builder's Show, or IBS.
This year, the show was held in Orlando, and I was so excited and honored to attend as part of #BlogTourKBIS which is a tour that is put on byModenus. Now, for those of you unfamiliar with blog tours, let me explain. In the design industry, there are several large trade shows each year. On a blog tour, groups of design bloggers and influencers are selected to attend the show and visit specific vendors who have chosen this avenue as a means of spreading the word about their product. In the home and design industry specifically, vendors realize that consumers are savvy shoppers, and much of their research relys on thought leaders in the home and design blogging world.
Modenus, the company that assembled this tour, is (according their web site) "a comprehensive digital resource for design professionals and design enthusiasts." However, when I think of Modenus, I think of the one-woman powerhouse and CEO, Veronika Eagleson– who is one of the most well-traveled, well-spoken, well-known, and design-savvy women I've ever had the pleasure of being around.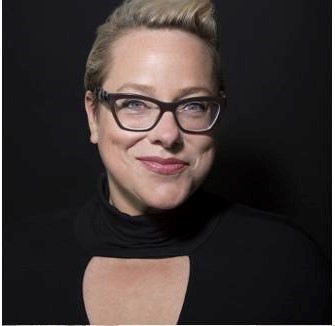 Veronika Eagleson, CEO Modenus
See what I mean y'all? You can just look at her photo and tell that she knows her stuff.
Veronika, along with her daughter Flo Von Pelet, planned an amazing and educational tour that went by way too fast. Flo, who follows in her mother's footsteps of being a powerhouse, kept us all in line and where we were supposed to be at all times with her precious 3-month old right by her side. Those of you that have littles, or have taken care of little ones know that this is no small feat! Their team is rounded out by James Fuller and Jessica Tye– who keep everything together and rolling smoothly.
it's work, y'all…
---
Now, while all this may sound like fun and games, let me assure you…it is all very serious business. Don't get me wrong- we had an AMAZING time and tons of fun, but we hit the ground running at 6am every day, and didn't finish up until well into the evening. While there, we saw some incredible things- but one of the very best things I gained from this experience is the friendships and connections I made. I already knew a few of the other designers that participated on this tour, and the others I had admired and followed online for years. To meet, learn, and network with them in person was an experience I will never forget.
Read about these rock-star designers that I'm now able to call my friends in the announcement for BlogTourKBIS here.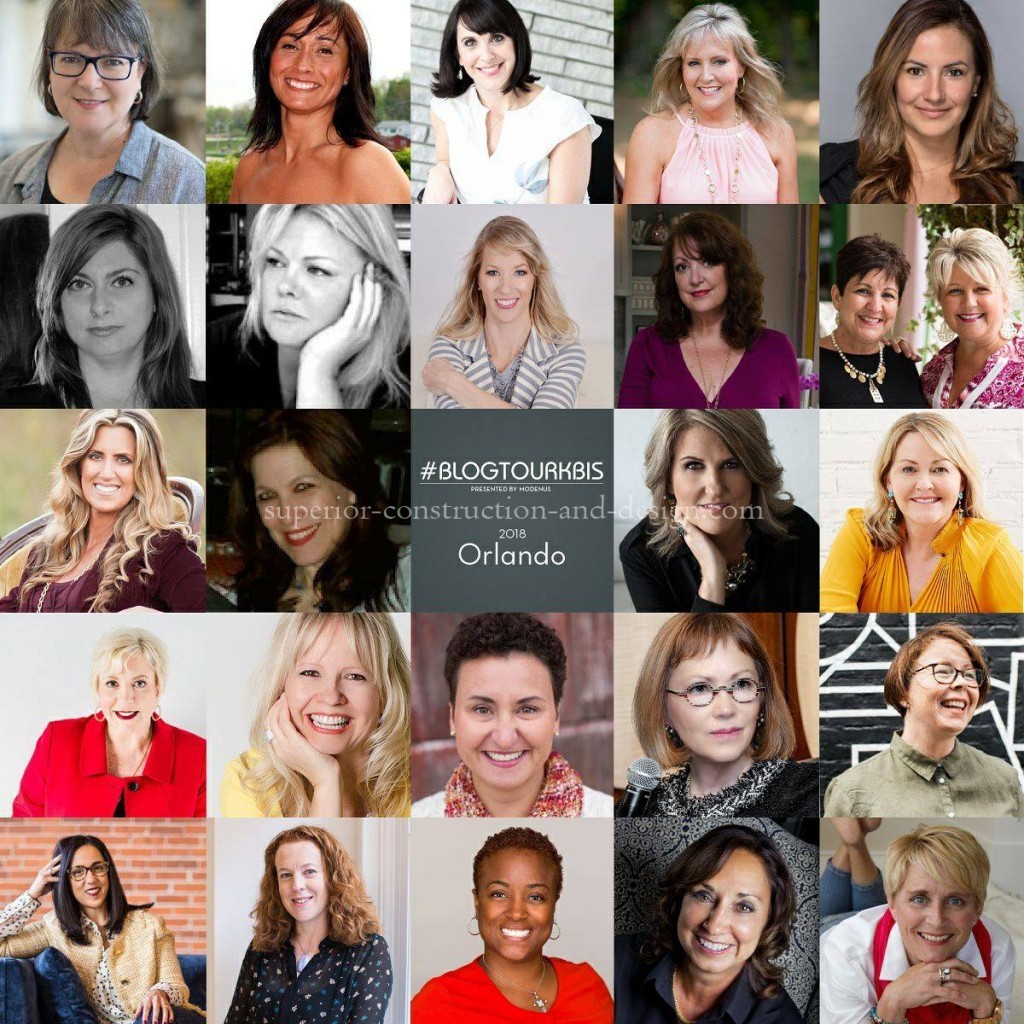 now on to the good stuff!
---
To prepare us for the tour, we received lots of info on the vendors we were to visit. We were told that Thermador was preparing for a launch that would be the largest in the 100+ year old history. To celebrate that, they were hosting a party the second night we were there. When visiting Thermador at the show, we learned that they have created the Thermador Connected Experience with Home Connect. Home Connect is a solution that allows home appliances from different brands to be controlled by a single app.
These smart appliances are seriously smart y'all.
My favorite appliance they previewed for us was the Star-Sapphire™ Dishwasher. This ground-breaking luxury dishwasher is an entertainer's dream, packed with features that would make even the Palmolive lady want to put her dishtowel away! And check out how beautiful it is!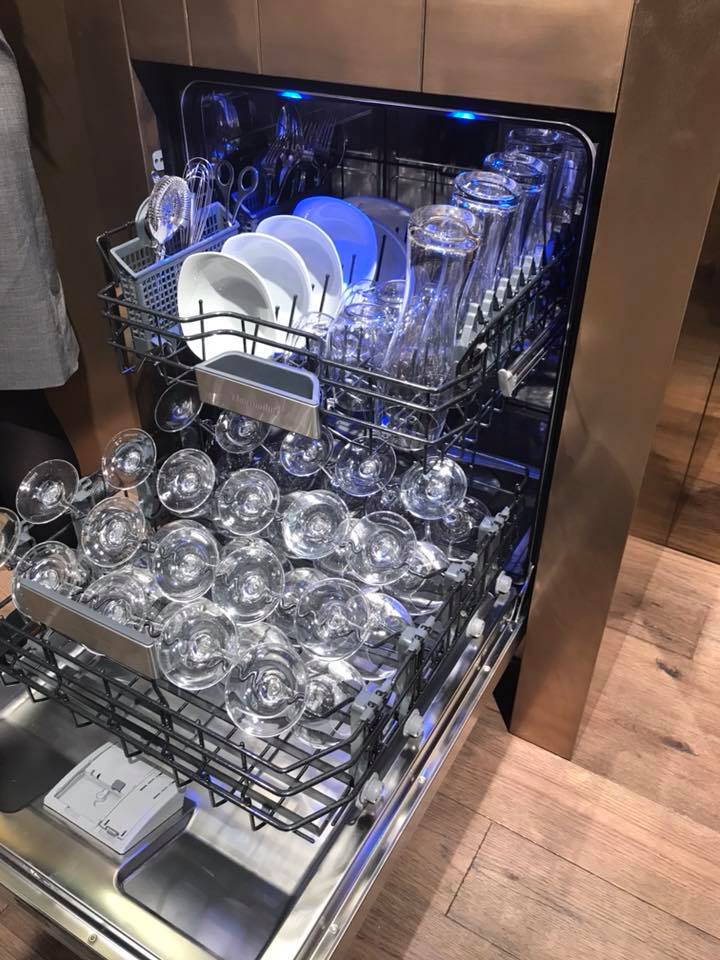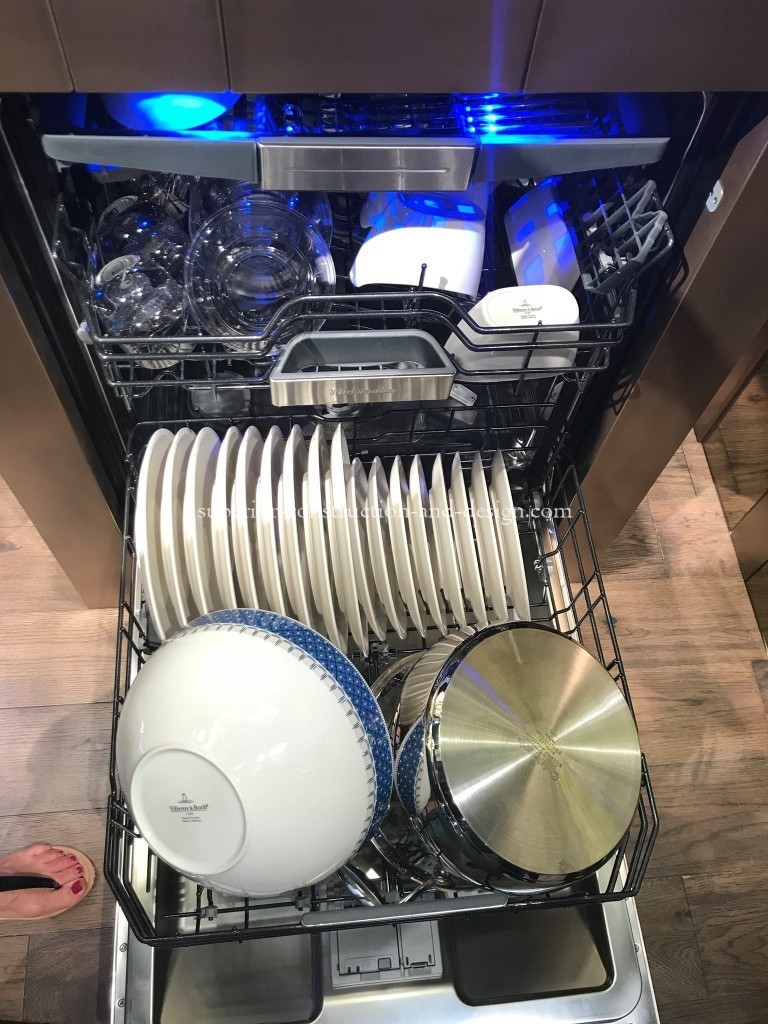 Features of this beauty include:
StarDry™ with Zeolite technology that gets even the hardest to reach places dry
the fastest hot water cycle in the industry
the largest wine glass capacity
the entertainer's drawer which is exclusive to Thermador with two inches of clearance
Thermador Connected Experience and can be controlled by the app
After seeing all the incredible innovations, we all attended the party I mentioned above. And can I just tell y'all….it was nothing like I've EVER been to before, and will probably never see anything like again. The food…the presentation…and One Republic !!!!
UN. REAL.
And the entire thing was orchestrated by friend and childhood neighbor, Keith Davenport. I got to hug his neck that night- and other than on FB, haven't seen him in 25+ years.
Of course I didn't get a picture of us.
Sigh.
Keith, whereever in this little ol' world we meet again…PHOTO! (and I promise not to knock your earpiece out of your ear again when I hug you!)
So…peruse through these pics and videos and get a glimpe of the experience I was so excited to be a part of!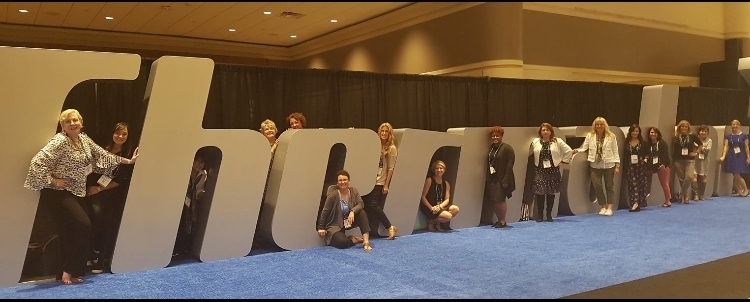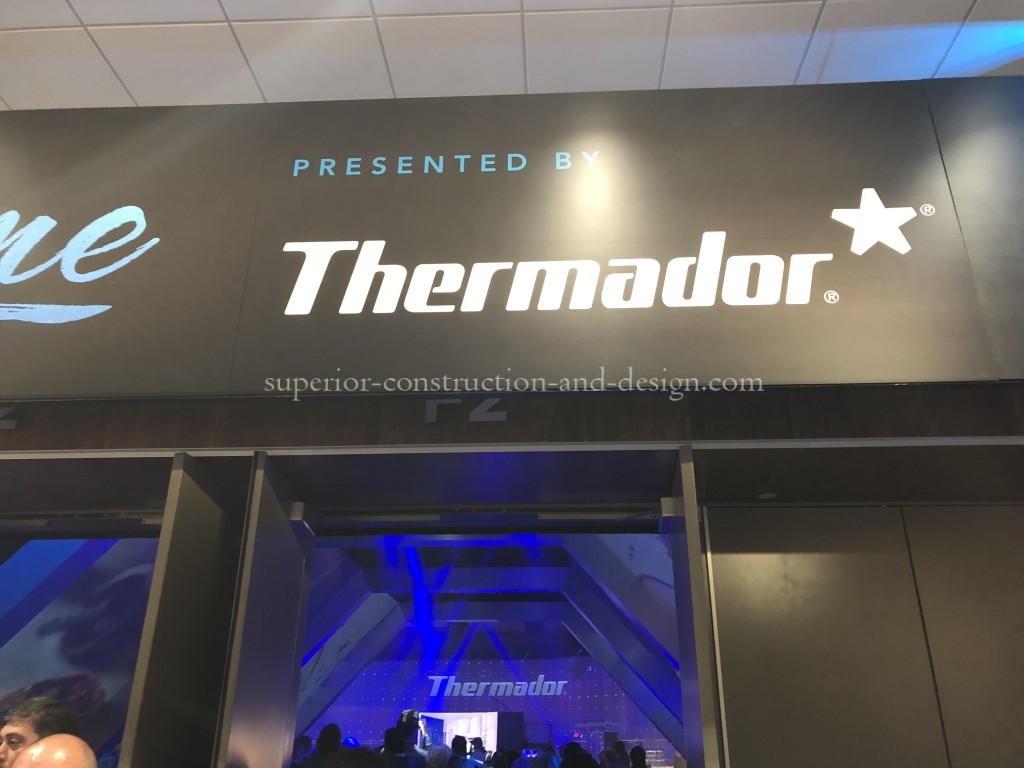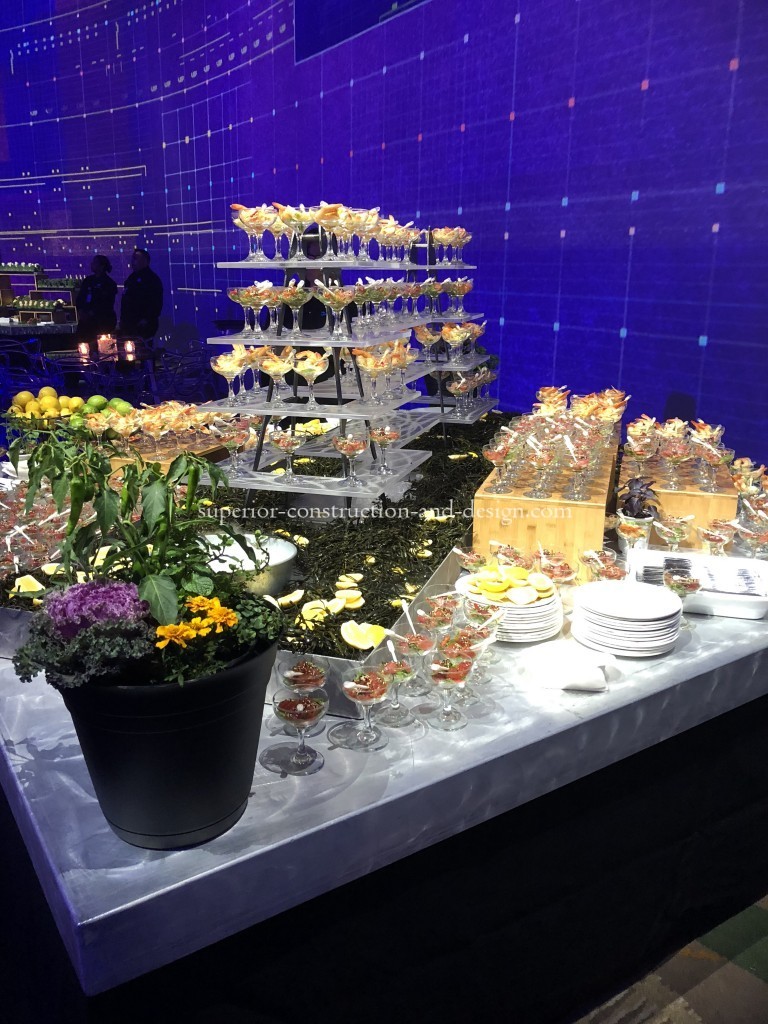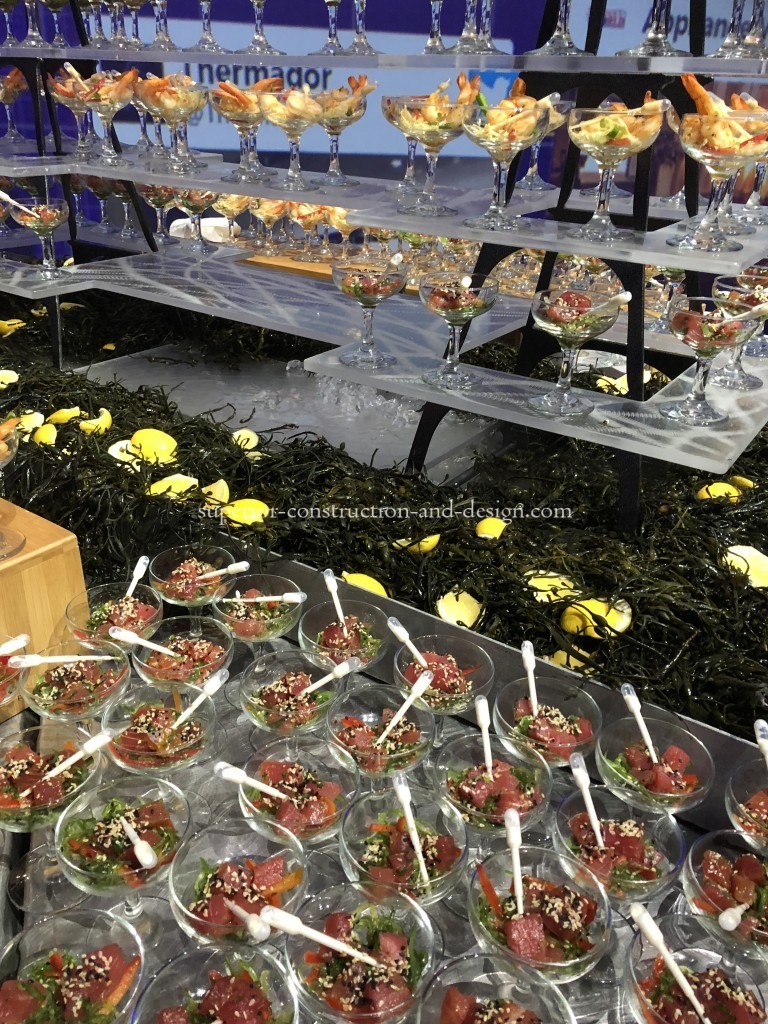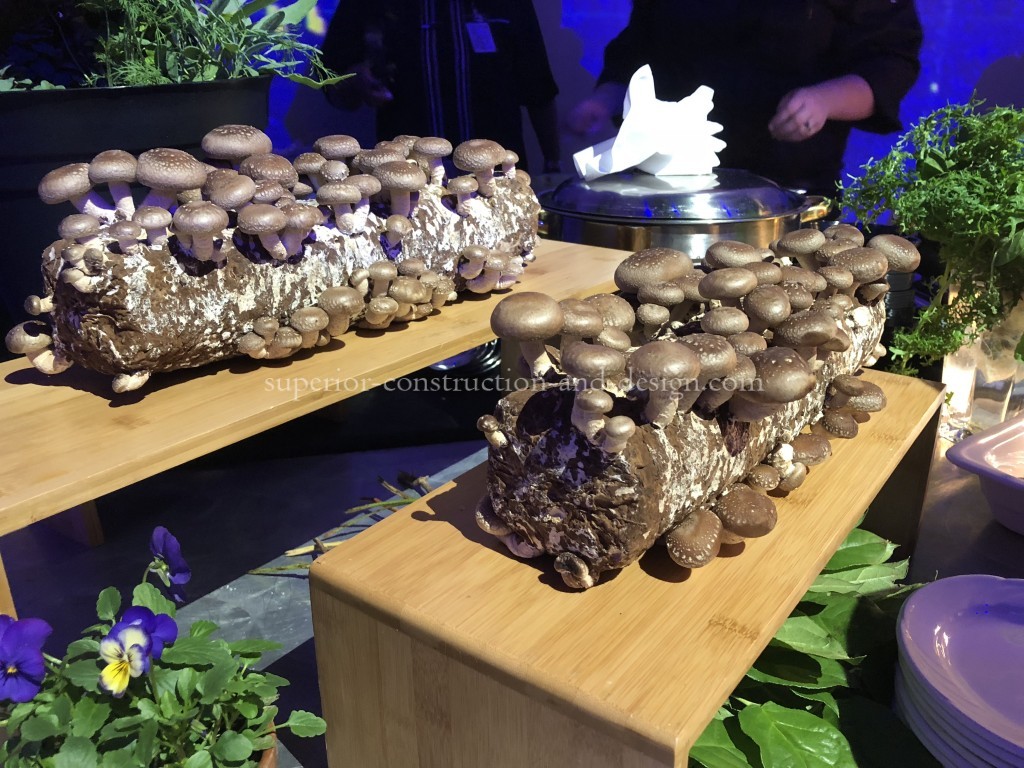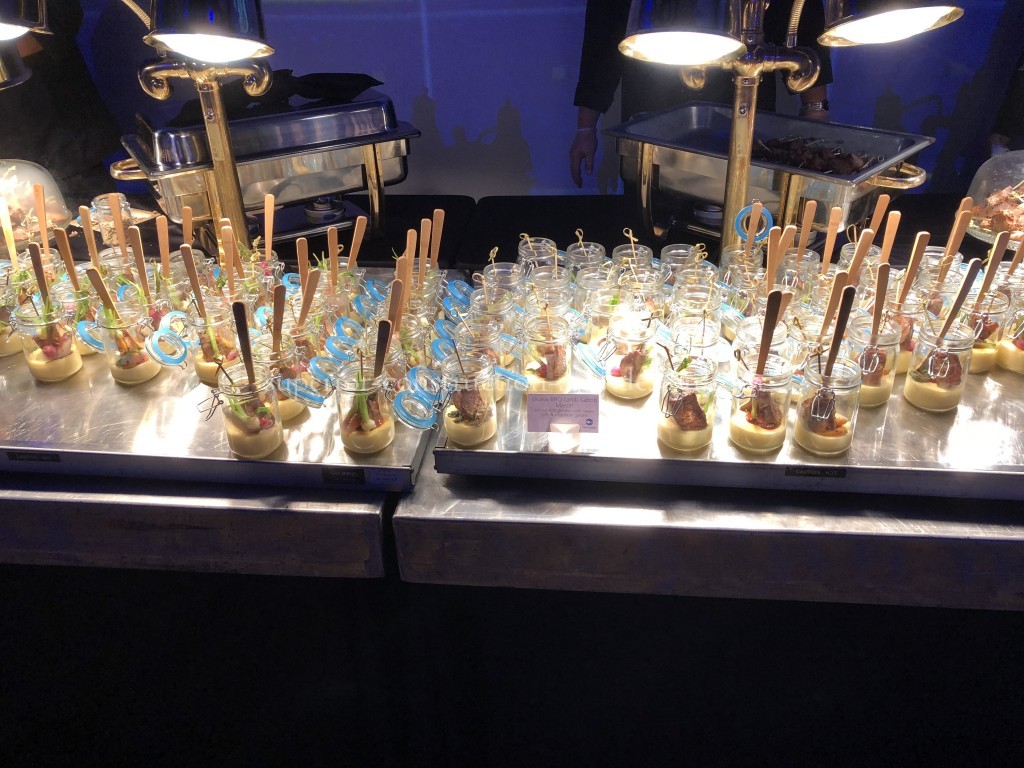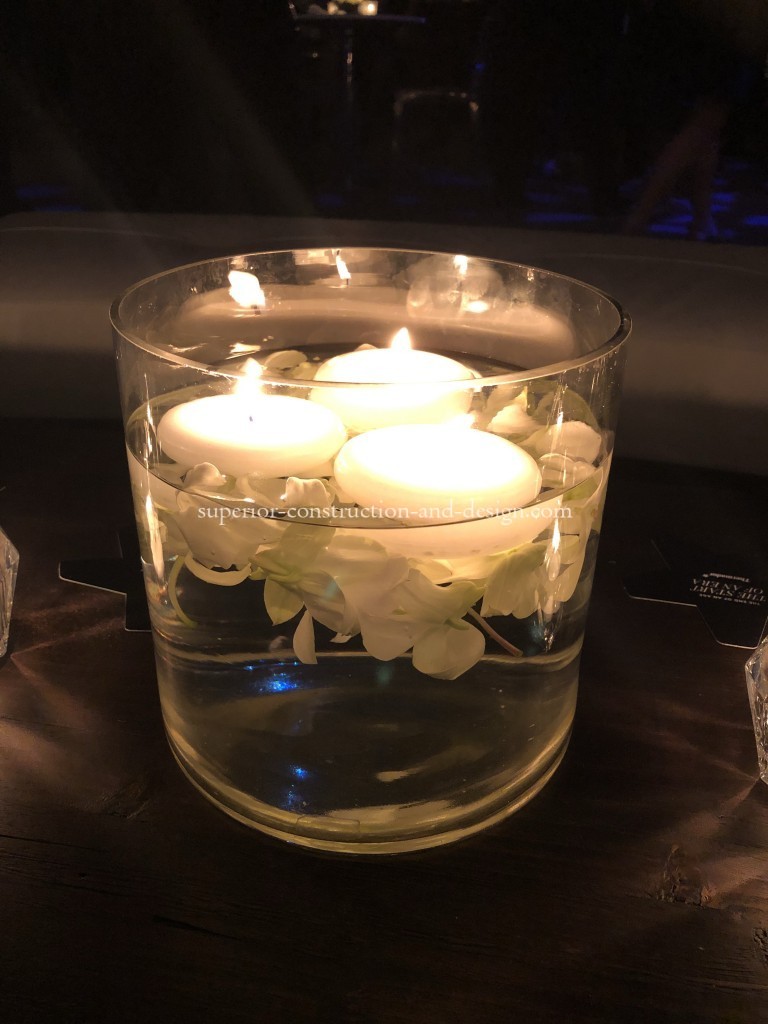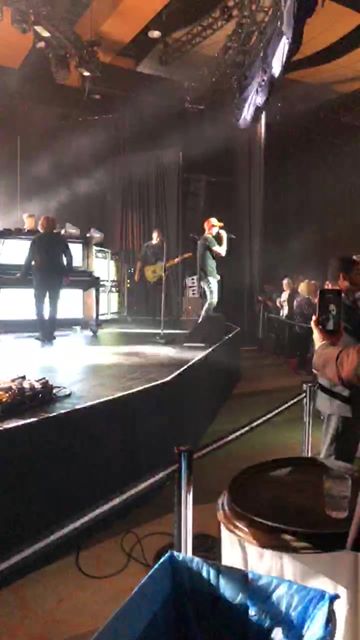 One Republic was incredible!
Check out some of the video I took here and here!
Wasn't that awesome??
I was so honored to be part of this tour, and can't wait to tell you more about it later this week!
Be sure to subscribe to receive updates and not miss it-
Many thanks again to Modenus and Thermador for this awesome experience!
This is a sponsored post, but all thoughts and opinions are my own.
#designhounds #blogtourKBIS @modenus